Outdoor Oasis: Stacked Stone And Livin' Life On The Ledge
September 21, 2016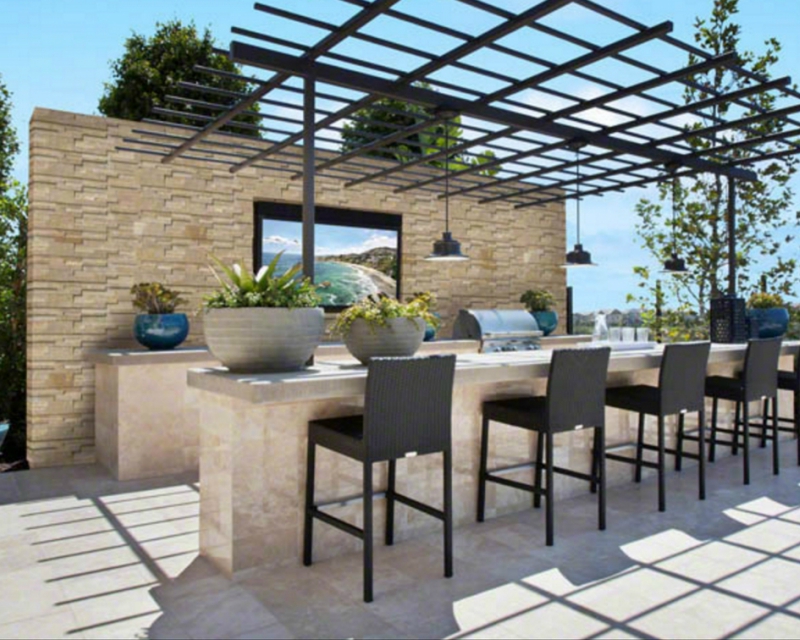 Looking to bring the outdoors in, add texture and interest to your space, or create a jaw-dropping accent wall? Look no further than Stacked Stone Ledger Panels from MSI. With offerings crafted to represent the look and feel of various American landscapes, you can be sure to find a Stacked Stone to suit your style and surroundings.
Stacked stone ledger panels are created by expertly arranging cut pieces of natural stone, which are then affixed to one another to make modular panels. These panels are designed in a unique installment to create your one-of-a-kind look. MSI even has L-shaped stacked stone corner panels to deal with those tricky outside corners.
Convenient installation isn't the only feature of these ledger panels that is sure to please. The design possibilities are endless with MSI's collection of stacked stone offerings inspired by the great outdoors. In fact, whether nature lover or city slicker, there's a little something for everyone in this collection.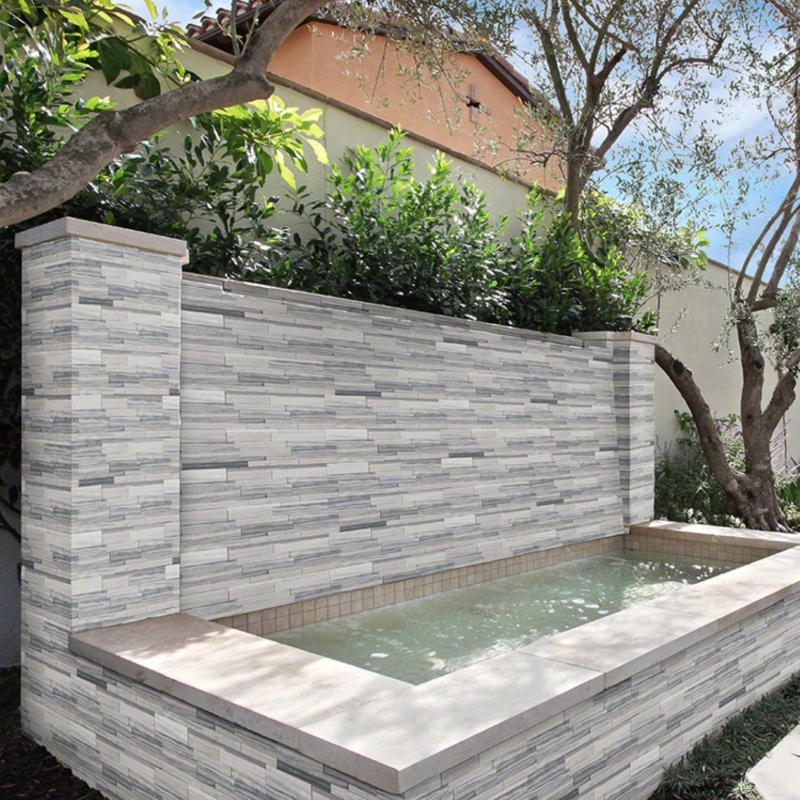 Featured: Alaska Gray 3D Honed
First up, we have Alaska Gray 3D Honed ledger panels featuring cut pieces of marble in cool shades of gray. Inspired by the glacial landscape of the Alaskan wilderness, this selection's smooth texture and clean lines are decidedly modern. Equally at home indoors or out, Alaska Gray brings a bit of glam to your design.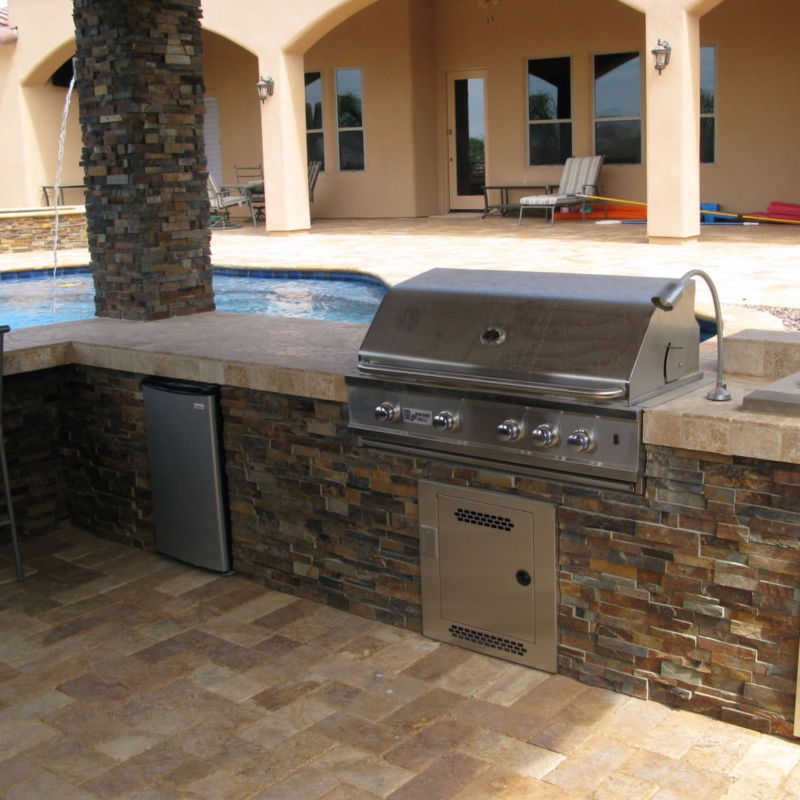 Featured: California Gold Ledger Panels
If a more rustic look is what you're after, take a look at California Gold stacked stone. Natural slate pieces in shades of rust, brown, and gray combine to exude rugged charm. The rough texture is reminiscent of California mountain ranges and gives depth and dimension to this stone veneer. Make a bold statement indoors with a California Gold accent wall, or blend into nature with the perfect stacked stone complement to any outdoor kitchen.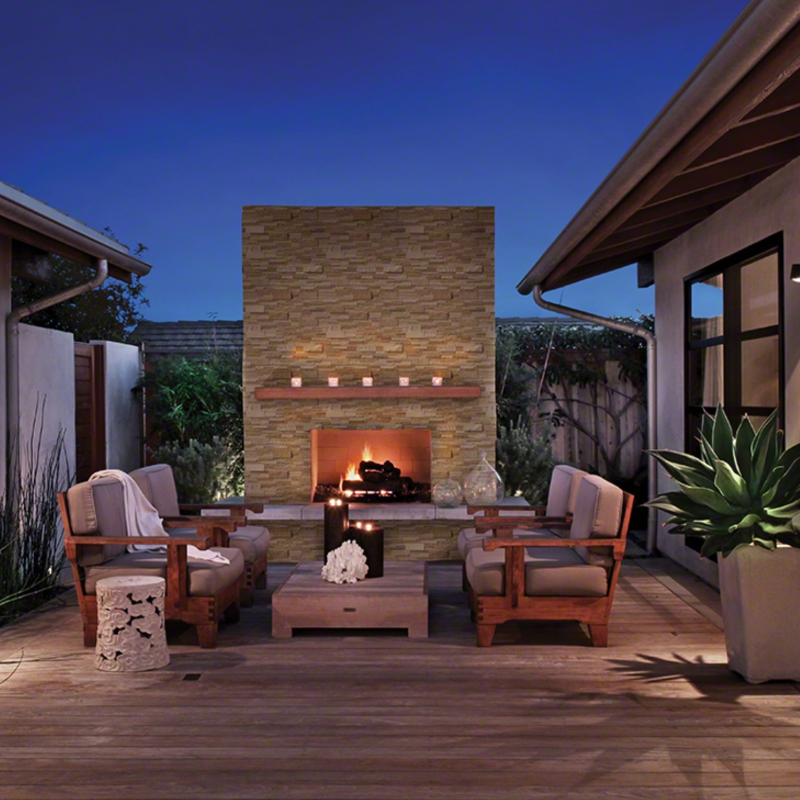 Featured: Casa Blend 3D
Casa Blend 3D is another option that imports the beauty of the Great West into your home or commercial space. Staggered split-face and honed natural travertine stones combine in a look that is both earthy and elegant. Warm cream and beige tones effortlessly blend, offering a subtle depth that works with an array of design styles, from Spanish Colonial to Contemporary.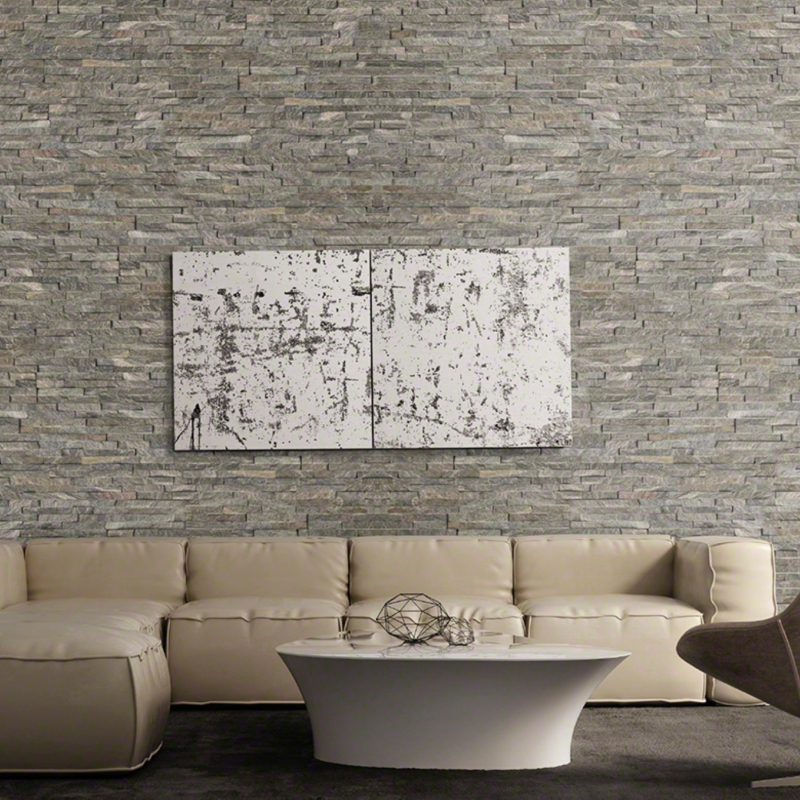 Featured: Sage Green
For a warm and earthy feel, consider Sage Green ledger panels made from split-face natural quartzite. A subdued color palette of mid-tone greens, grays, and browns creates a near tone-on-tone effect that is contemporary and chic. The low variation of texture and color has a soothing effect and makes this choice the perfect backdrop for transitional or contemporary furnishings. Inspired by the Southeastern wetlands, Sage Green stacked stone is a beautiful choice for your next remodel.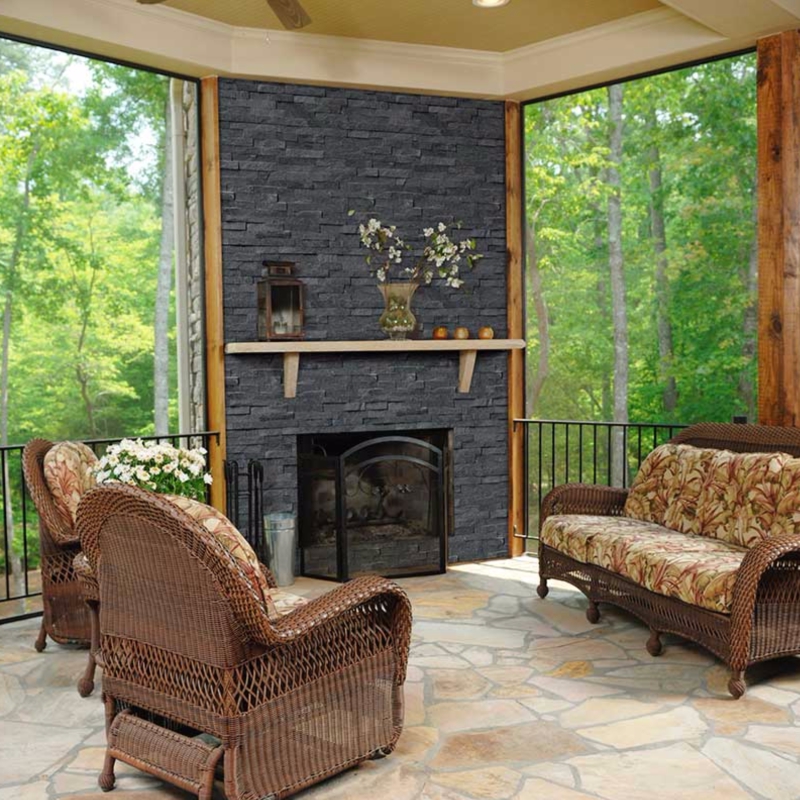 Featured: Coal Canyon
Coal Canyon quartzite ledger panels are named for the rustic Northeast mining region, and it's easy to see why. Dark charcoal gray quartzite is stacked and staggered to create a dramatic natural accent for backsplashes, barbecues, or fireplaces. The deep gray—almost black—color palette blends into the background when paired with more decorative traditional furnishings, but becomes the focal point when placed alongside simple modern designs. The beauty and versatility of Coal Canyon stacked stone makes it a favorite among designers and homeowners.
Whether you live in Arizona or Alaska, there's a stacked stone for you with MSI's nature-inspired offerings. Looking for inspiration? Try out our Stacked Stone Visualizer tool to get started on your design plan. Curious about the stacked stone installation process? Check out MSI's Stacked Stone Installation Video to see just how simple the process can be.