Is Quartz The Best Countertop For Your Money?
January 12, 2023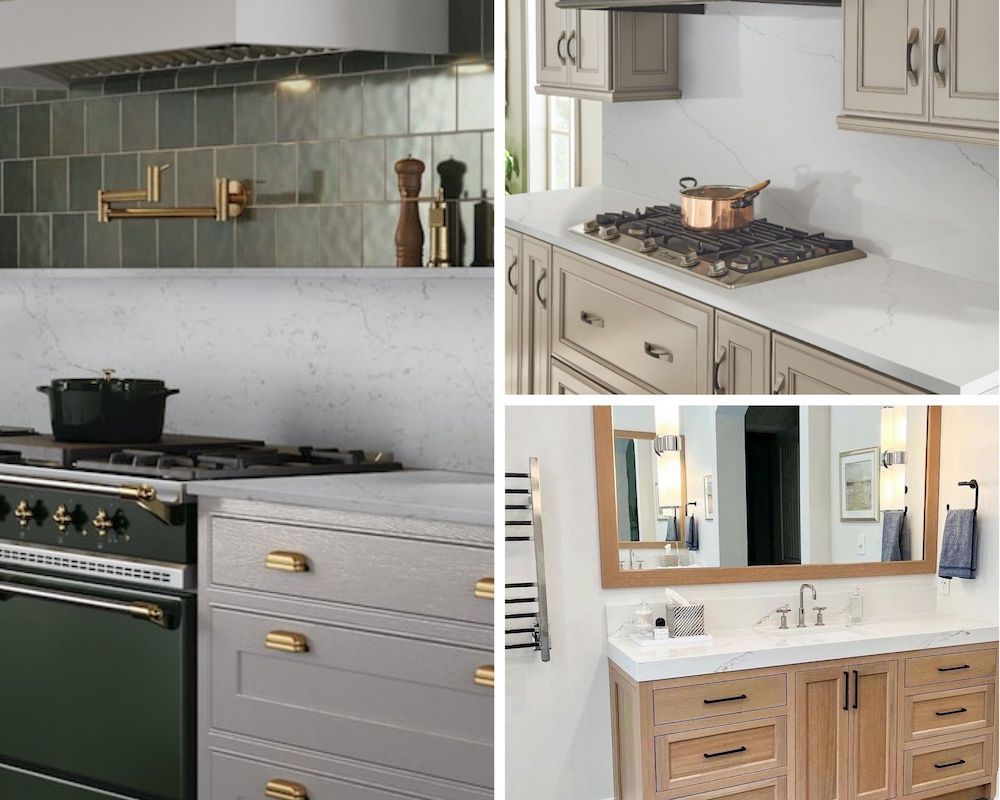 The best countertop for your home is the one that meets your practical needs, suits your preferred level of maintenance, and delivers the beauty and appeal that matches your personal style sensibilities. Ideally, it also adds luxury and value to your home. Stone countertops like marble and granite are often at the top of the luxury list, but quartz has become a major contender.
Engineered quartz, composed primarily of natural stone, is just as strong and durable as other natural stone types and, in some cases, even harder. It can not only be made to look like your favorite marble or granite, but it also delivers a slew of added practical benefits modern homeowners love.
Why would you choose MSI quartz over other options? Here are a few reasons it might be the best countertop material for your money.
Gorgeous Designs
There's no need to debate the merits of quartz vs. granite countertops when it comes to appearance; both offer a range of eye-catching options to choose from, and the same goes for other materials, like marble or quartzite. The difference is that quartz is engineered to look a certain way.
When designing your modern kitchen, you may want the look of natural stone without the hassle of resealing or the potential drawbacks like etching, staining, or scratching. Quartz offers the practical benefits modern homeowners seek paired with options for natural stone looks or completely unique designs.
Natural Stone Looks
If you love white marble's luminosity but need materials that work with your busy lifestyle, marble-look quartz is the way to go.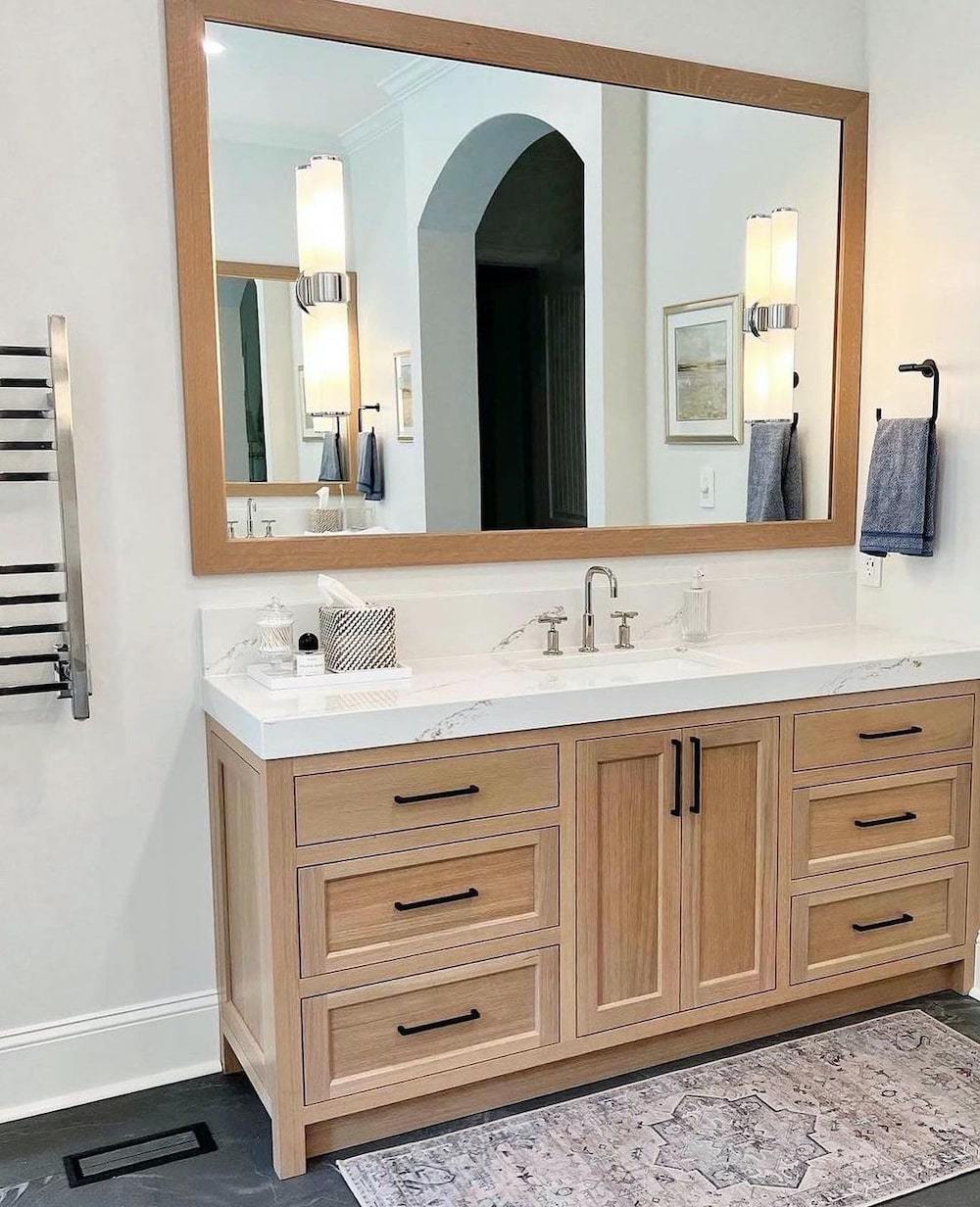 Photo Credit: @assostoneclt on Instagram
A design like Calacatta Arno quartz not only offers the coloration of a typical Calacatta marble — a white background with gray veining and hints of gold — but its LumaLuxe formulation also enhances light reflection, similar to the luminous quality of marble.
This quartz will match any color scheme, just like the authentic marble it's modeled after, and it offers greater resilience to stains, etching, water spots, and other types of damage. And it delivers all of these benefits without the need to seal regularly for protection.
Unique Appearance
Quartz colors are superior to natural stone because designs can be made to look unnatural. In addition, quartz can be made with virtually any color or pattern.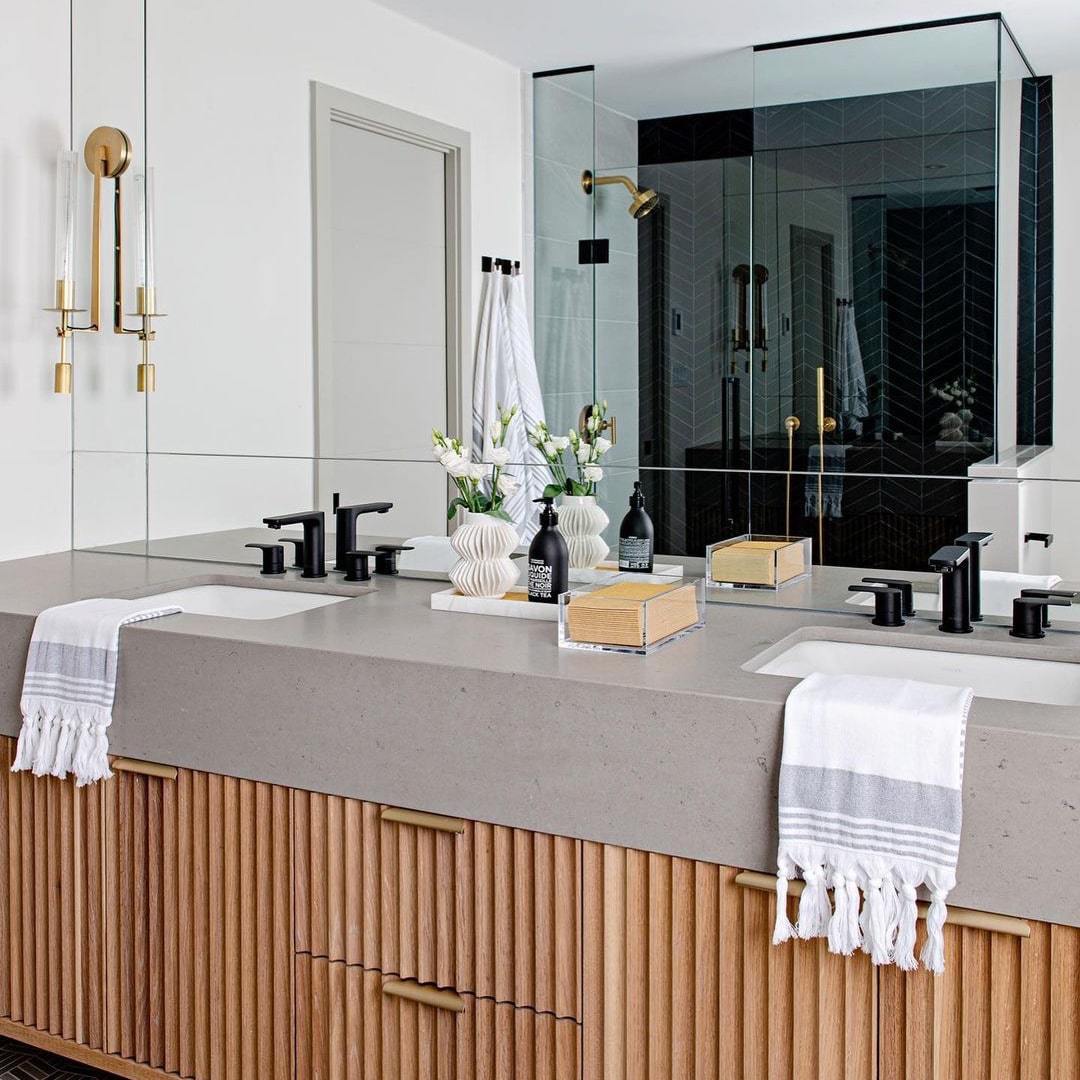 Photo Credit: @interiorsbyodetteinc on Instagram.
Consider Fossil Gray quartz, a low-variation design featuring an ashy gray background marked by wisps and speckles in white and graphite. Although it has a natural stone feel, it doesn't look like a specific variety.
The on-trend, neutral hues work beautifully with black or white cabinets and popular colors like navy or teal. It also pairs well with hardware and fixtures in a range of metallics, and because it's so subtle, you can really have fun with backsplash color and design.
Incredible Strength and Resilience
Many homeowners love the look of popular white marble varieties like Calacatta and Carrara. However, you may be wary of the relative softness of this countertop material.
Quartz countertops for kitchens are even harder, thanks to their unique content and construction. Quartz is made from over 90% natural, crushed quartz, paired with resins and polymers that bind the material and add color and pattern.
Since this engineered material can look like all kinds of natural stone, you can have your cake and eat it, too, by choosing a marble-look variety.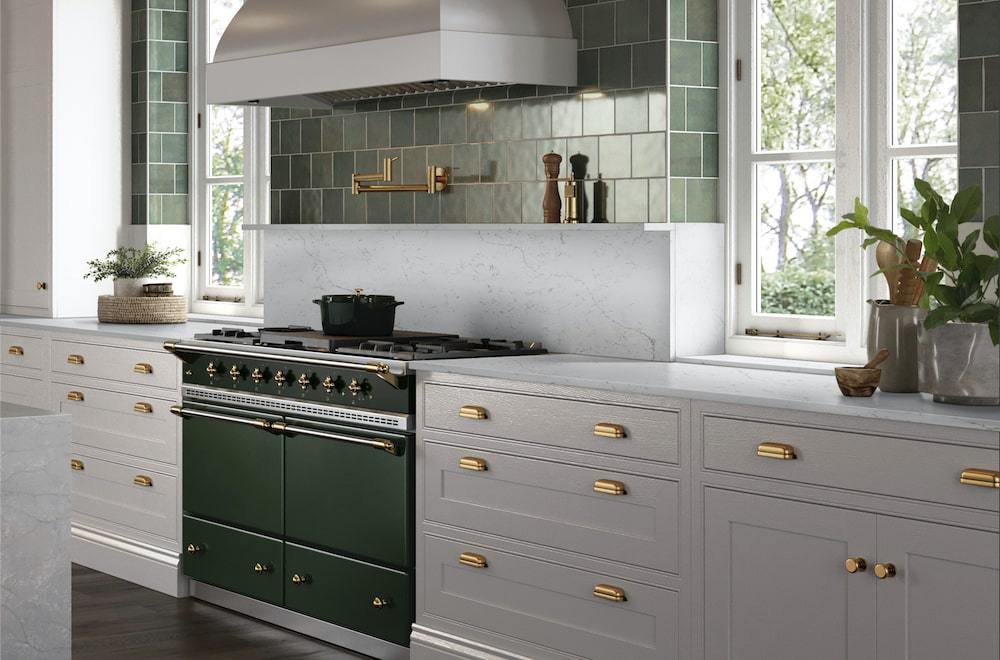 While you'd have to worry about scratching and staining with authentic marble, a design like Calacatta Lavasa quartz can give you the look you love — a soft white background and gray and brown veining similar to Calacatta marble varieties — with increased strength and worry-free durability.
Solid, Non-Porous Surface
One benefit quartz offers that you won't get with natural stone, no matter whether you choose a matte or polished finish, is a non-porous surface. Because crushed quartz is bonded with resins to create a strong, solid material, the result is a non-porous, food-safe countertop that won't harbor microbes like bacteria and mold.
Choosing a color palette may be secondary to practical concerns like resilience and food safety, but you can have it all with quartz. Quartz delivers the function you crave in a form you'll adore.
Easy Cleaning and Maintenance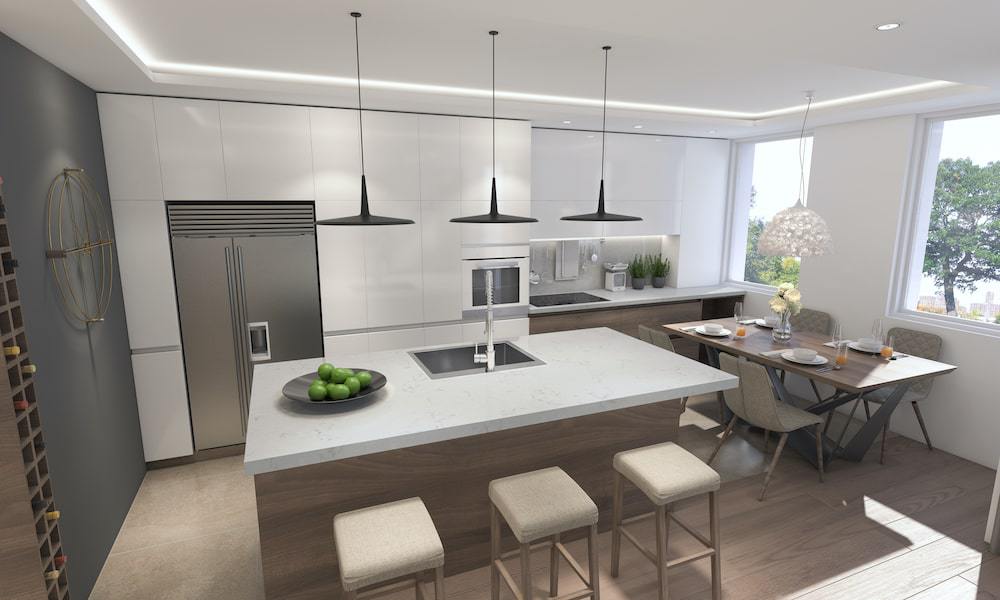 When it comes to modern design, utility is just as important as appearance. And with a countertop in Carrara Breve quartz featuring the marble-like, white-and-gray palette you love, cleaning and maintenance are easy.
Daily care could be as simple as wiping with a damp cloth or using an all-purpose household cleaner to eliminate food splatter. Check out the video below for more tips on how to maintain quartz countertops!
Attractive Warranty
When you put a lot of time, effort, and money into revamping your kitchen design, you want assurance that materials will last. Unfortunately, natural stone countertops often come with only a limited warranty for workmanship, to protect against defective installation.
Because MSI quartz is an engineered surface, you'll enjoy a Limited Lifetime Residential Warranty when installing it in your home.
Pricing
A kitchen remodel, whether partial or full, can be expensive. However, while many homeowners splurge on high-visibility countertops, you don't necessarily need to purchase the most costly material to achieve a beautiful result and add value to your home.
If you're concerned about cost, interior designers may recommend quartz. Although it's in the same ballpark as marble and granite, it may be more cost effective overtime due to reduced maintenance requirements.
If you're ready to learn more about quartz and how to choose the perfect countertop for your home renovation, contact MSI via live chat on our website, or visit an authorized dealer today.
LEARN MORE ABOUT QUARTZ COUNTERTOPS
THE DO'S AND DON'TS OF QUARTZ COUNTERTOP CARE
QUARTZ COUNTERTOPS THAT MIMIC NATURAL STONE: GRANITE, LIMESTONE, AND MARBLE LOOKS
WHICH EDGE TREATMENT IS RIGHT FOR YOUR COUNTERTOP?