The Latest In Lumaluxe Quartz Countertops
May 12, 2022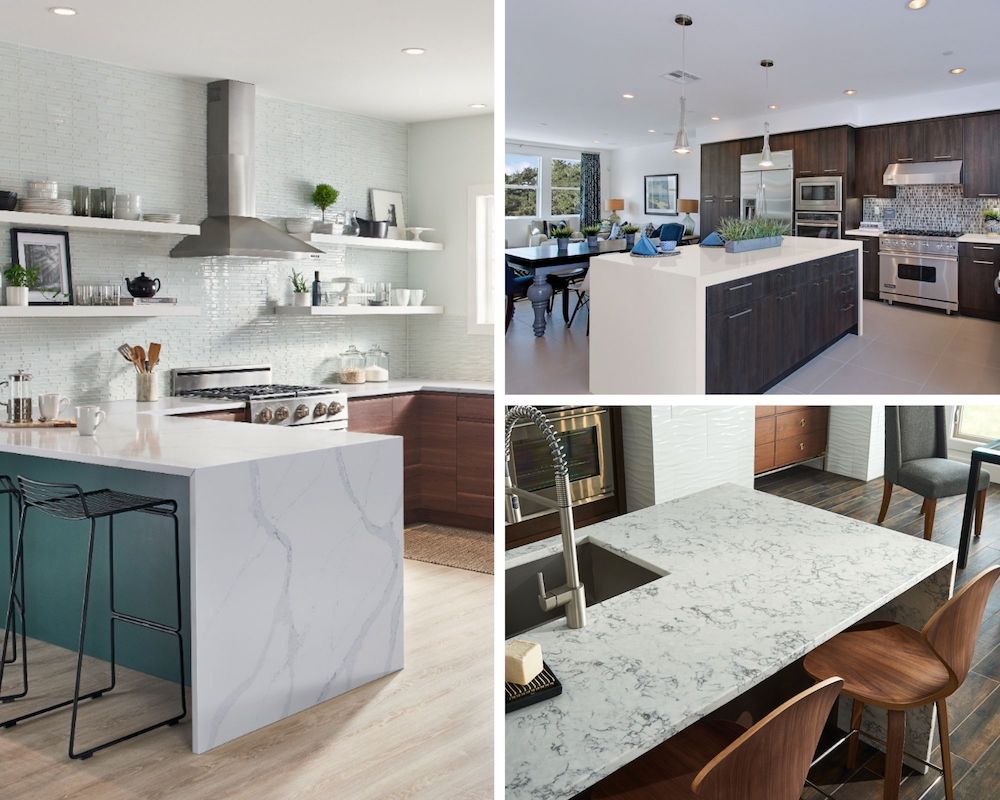 When it comes to choosing a countertop material for your kitchen, bathroom, or other home upgrades, there are few options that offer more practical and aesthetic benefits than quartz countertops.
While quartz isn't technically a natural stone, as it's not quarried in slabs straight from the earth, it's often put in the same luxury category as marble and granite because it's made with over 90% ground natural quartz (with resin and polymer binding).
As a result, engineered quartz is incredibly strong and durable. While not quite as heat-resistant as natural stone, it is resistant to etching, scratching, staining, chipping, cracking, and other damage, and it offers a non-porous surface that's food-safe, easy to clean, and free of the need to reseal.
MSI proudly offers an incredible range of quartz varieties in the popular Q Premium Natural Quartz line. With the addition of LumaLuxe, MSI quartz delivers even more visual appeal. What is LumaLuxe and how can this countertop material be used to the best advantage in your home?
What Makes LumaLuxe Quartz Unique?
Marble is prized for its luminescent quality, which makes it appear as though it's imbued with an inner light. If you're going to choose quartz that looks like marble, you probably want a product that captures this notable characteristic.
The main benefit of LumaLuxe is the way it causes light to interact with the surface. It creates an enhanced quality of luminosity that brings out the richness of quartz colors and adds depth and dimension to your counter.
Does LumaLuxe Carry the Same Certifications as the Full Q Line?
Interior designers can help you find the products that best meet your wants and needs when it comes to renovations. If you're concerned about safety standards for the materials you're installing, you'll definitely want to look into relevant certifications.
MSI quartz countertops for kitchens observe the same safety standards, whether they're LumaLuxe or other Q Premium Natural Quartz options. Our products are certified by Greenguard as evidence of low chemical emissions as well as the National Sanitation Foundation (NSF), proving that only FDA-approved raw materials have been used. All of our quartz surfaces are also Seal-K kosher certified for hygiene.
Easy Care and Maintenance
If you're going to undertake a bathroom or kitchen remodel, you want to not only update aesthetics but improve the practical function of your space. Quartz delivers on both counts.
In terms of cleaning modern quartz, you'll find that it's easy enough. For daily cleaning, warm water and a sponge or microfiber cloth will do the trick. If you're dealing with dust, dirt, grease, or grime, literally any mild, all-purpose cleanser (409, Simple Green, etc.) will work, or you could simply use dish soap.
Abrasive cleansers should be avoided, as they can dull the polished finish. As for the regular resealing required for other natural stone countertops, the non-porous nature of this bonded surface means you'll never have to worry about it.
Attractive LumaLuxe Varieties
If you love the look of a Carrara or Calacatta quartz, you'll find that MSI can accommodate with gorgeous and resilient options. The final result is even more stunning when you include unique LumaLuxe qualities.
You deserve a modern kitchen or bathroom design that meets your practical needs but also delivers the luxury aesthetic you crave. Here are a few of the most popular LumaLuxe varieties and how you can make the best use of them when you remodel.
Blanca Arabescato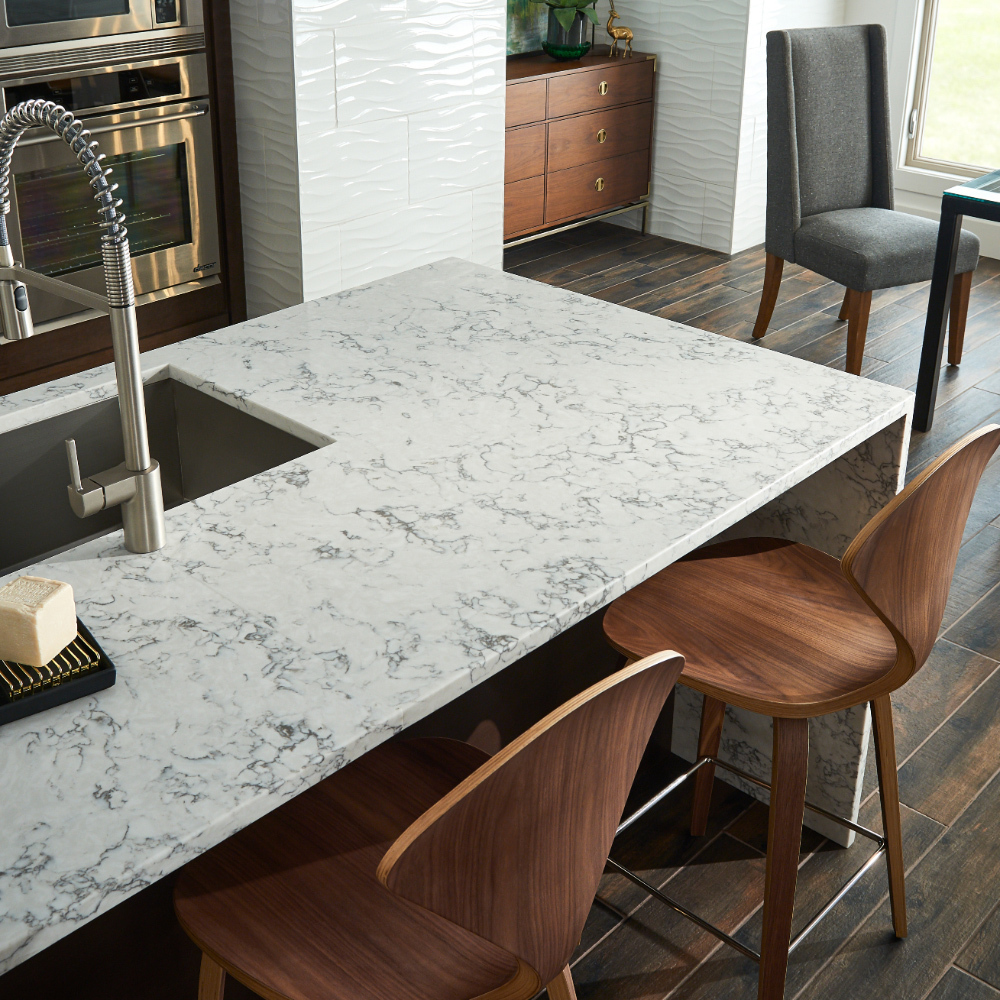 Calacatta and Carrara are among the most popular marble varieties because of their versatile, white-and-gray color palette and soft veining. However, some homeowners prefer a marble look-alike such as Blanca Arabescato, which offers not only a strong and defined pattern but a combination of warm and cool hues to work with any color scheme.
This dramatic material features a pale gray background marked by prominent, earthy brown veins. Because of this, it pairs well with neutrals like classic black and white or trendy grays. It could also complement wood cabinets — particularly rich, dark wood tones.
Calacatta Azai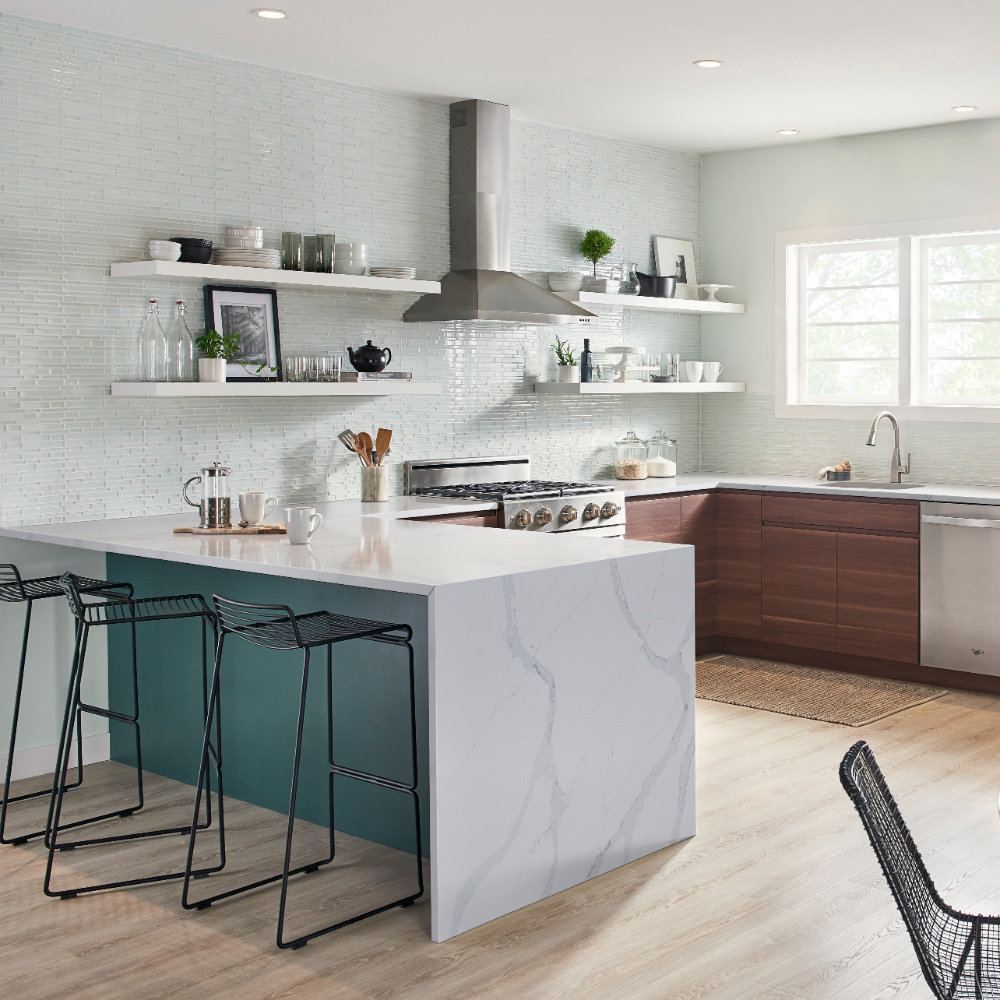 This Calacatta look-alike is just as good as the real deal from a visual standpoint and arguably better in practical terms. If you want modern design elements that will stand the test of time both functionally and aesthetically, you'll be hard-pressed to find a better option. Calacatta Azai features a cool white background with varied gray veining in pale to medium tones and streaks that range from pencil-thin to thick and ropy.
It's a beautiful addition to white cabinetry, as it creates depth and visual interest in otherwise flat, tonal designs, but it also offers a striking contrast to black cabinets. It would look especially dramatic against the navy blues that have dominated kitchen design of late.
Perla White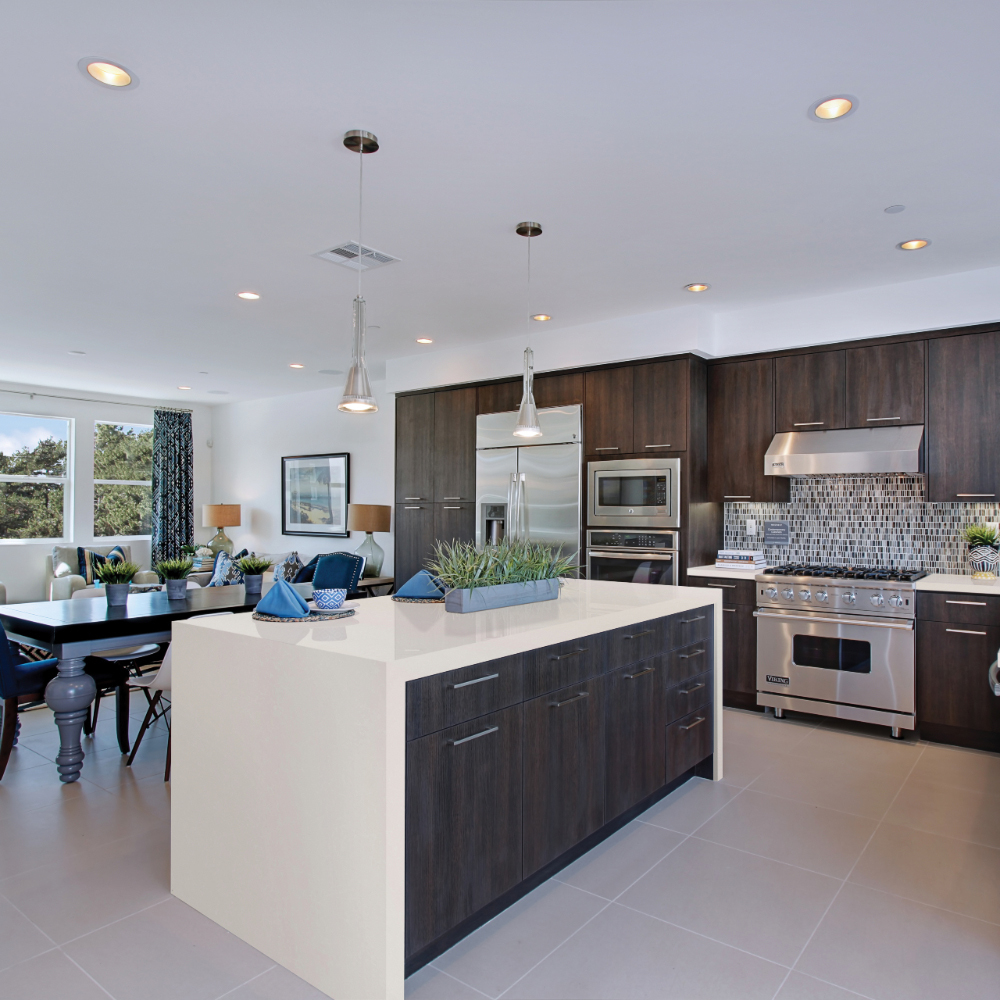 Perla White quartz features a white background with brighter white veining that creates a feeling of wintertime coolness and fresh, pristine snowbanks. If you want countertops that exude an aura of calm, you're sure to love Perla White.
This quartz matches up with nearly any color palette. Naturally, it will look grand with whites, blacks, and grays, but if you want to go a bit off the beaten path, consider how it might appear against a blonde wood, for the airy appeal of Scandinavian design.
It would also be delightful with an array of modern colors, like mint or sage greens, saturated navy or teal tones, or even a bright, lemon yellow or millennial pink.
Cashmere Carrara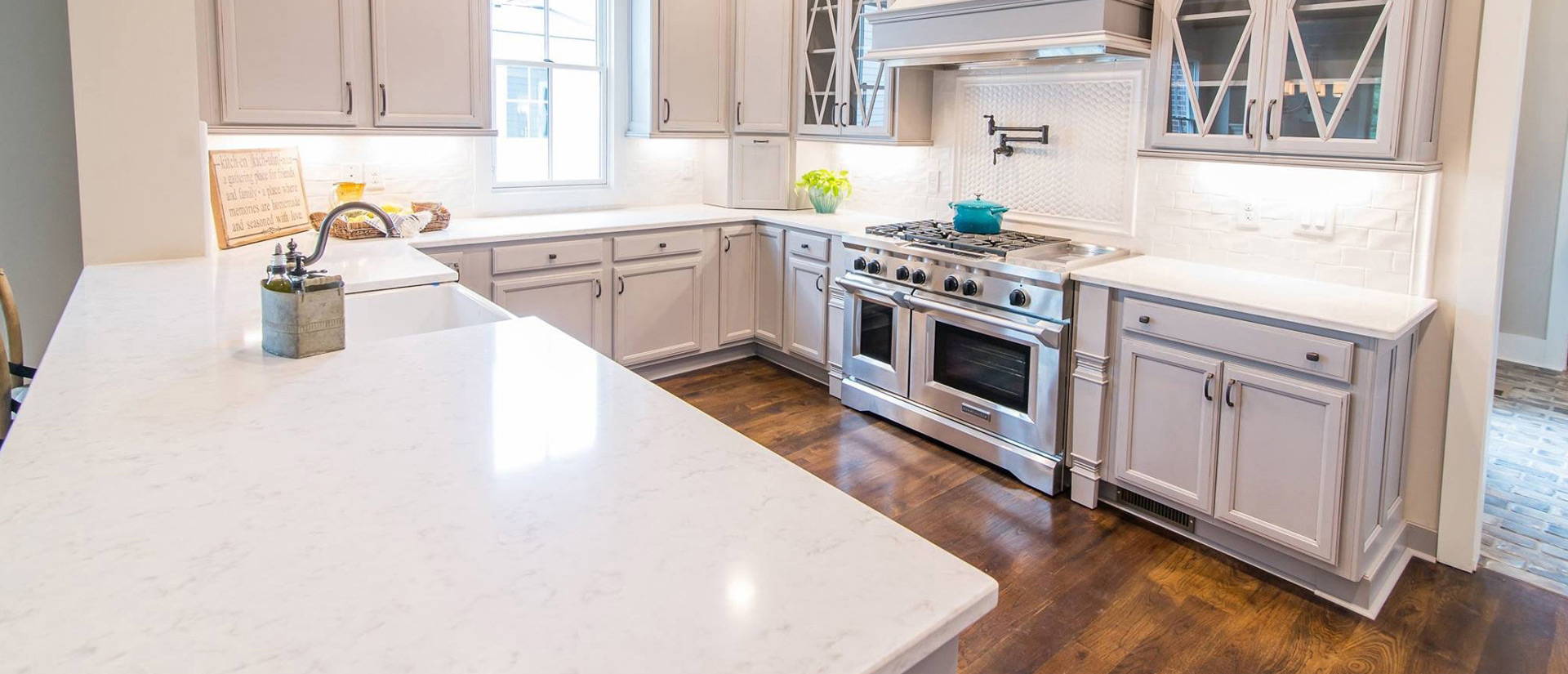 For a tranquil kitchen design, it's hard to find fault with a subtle, dreamy Carrara marble, or alternately, a Carrara quartz variety.
Cashmere Carrara is a lovely example, thanks to a soft white background streaked with barely-there wisps of gray veining, creating a cloud-like appeal. Consider adding it to a kitchen with gray lower and white upper cabinets to create a gentle transition from top to bottom.
Smoked Pearl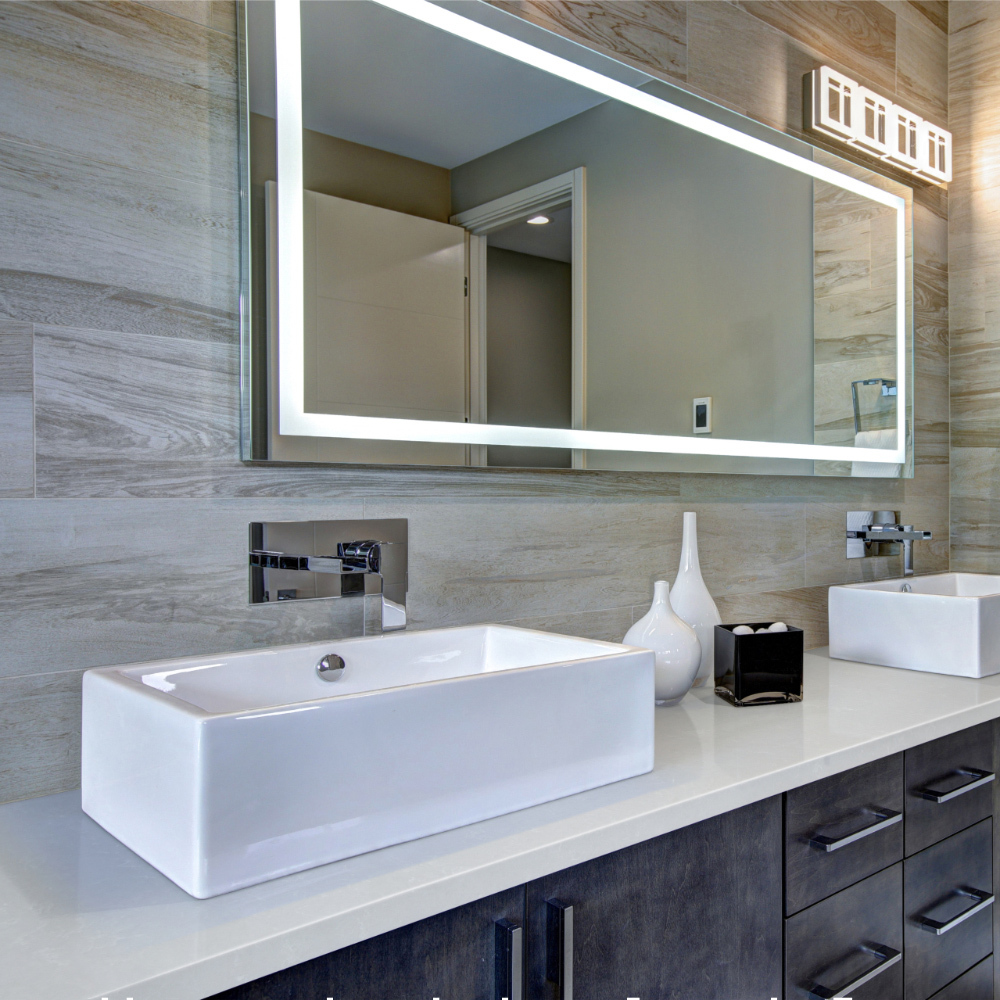 Smoked Pearl quartz is essentially the perfect modern neutral for your kitchen or bathroom upgrade. The pale gray background is sprinkled with feathery ripples of white veining swirling across the surface.
Will it pair with white cabinets to create a serene kitchen? Sure, but it could be a bit bland, so you'll want to punch it up with brilliant gold hardware and perhaps a shocking contrast of colorful backsplash tile.
Whatever variety you choose from the MSI line of Q Premium Natural Quartz with LumaLuxe, you're going to enjoy the perfect marriage of outstanding function and attractive aesthetic qualities similar to natural stone varieties.
Read More About Quartz Countertops
4 New Marble Look Quartz Countertops From MSI
Complement Your Quartz Countertop with A Quartz Backsplash
Love Marble? Consider Marble Look Quartz Countertops
Calculate Your Countertop Cost For 10 Popular Quartz Countertop Colors
Visit Our Online Gallery and Discover the Many Looks Of Quartz Countertops