Soft, Warm And Inviting Q Premium Quartz Colors
February 06, 2023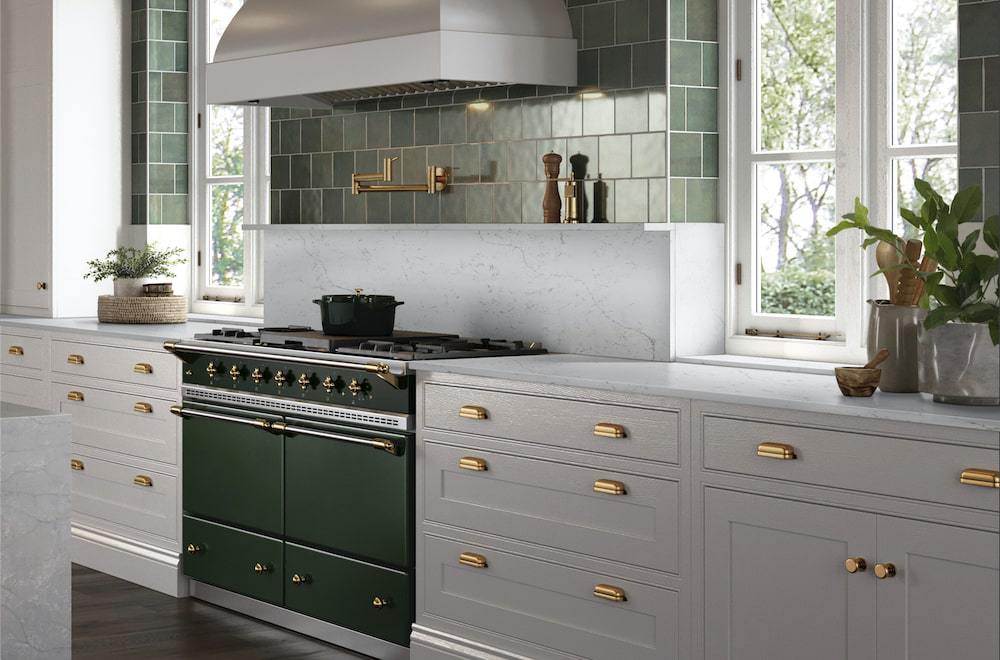 If you're looking for ways to warm up your interior, you'll find that the right quartz colors can make a huge difference.
You don't necessarily need to go all-out with fiery red hues to warm up your space. Even a tonal, white kitchen can benefit from engineered quartz that has a softer white background and subtle patterns in warm tones like honey and russet patterns.
Modern design is veering back toward warm palettes, and if you want to implement the aesthetic in a sophisticated way, the warmth of particular quartz colors is a great place to start.
Here are several reasons why MSI Q Premium Quartz is a fantastic choice for your kitchen, bath, or any other space. Discover which colors deliver a hint of the inviting aesthetic you seek.
Stronger than Stone
Natural stone is prized as a building material due to its incredible strength and durability. So when choosing quartz vs. granite countertops, you might be understandably drawn to natural stone for this reason.
Quartz offers a range of desirable benefits, including durability. MSI quartz is composed of 94% quartz crystals bound with polymer resin. The result is a non-porous surface that is hygienic, food-safe, and practically indestructible.
Durability and Resilience
When designing a modern kitchen, you want to ensure the materials you choose suit your busy lifestyle.
Q Premium Quartz countertops for kitchens and bathrooms deliver the durability you expect. These surfaces are resistant to many common types of damage, including etching, scratching, chips, cracks, and of particular note, stains. In addition, quartz never needs to be sealed and can be cleaned with common household solvents.
The Look of Natural Stone
If you love the look of natural stone but prefer the practical benefits of quartz, marble look quartz is the ideal compromise. With a range of proprietary technologies, quartz can be engineered to look like some of the most popular natural stone varieties, including marble and granite, with tweaks that speak to modern design trends.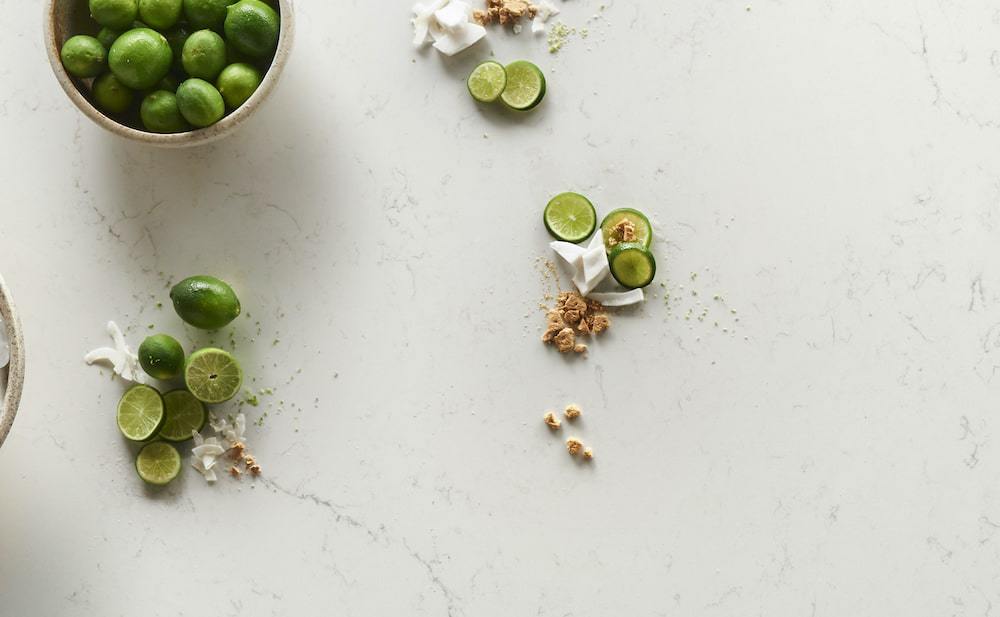 Calacatta Lavasa quartz, for example, features a warm, white background with variable veining (long and short) in a subtle, organic arrangement. This quartz is a lovely way to warm up white cabinets, especially when you choose complementary backsplash tile and hardware in gold, brass, or rose gold metallics.
Sophisticated Designs
Even though maximalism is becoming all the rage, there's something to be said for taking a "less is more" approach to interior design. For example, busy décor can make a space feel overwhelming and stressful, which is the last thing you want in your home.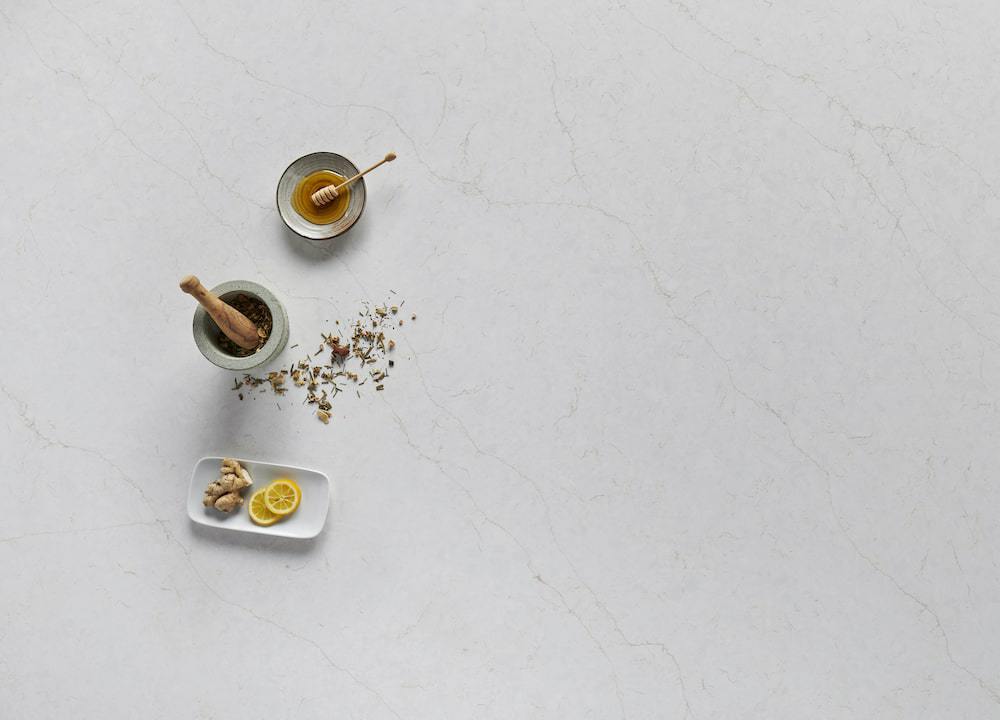 The right countertop material can help to create the simple and sophisticated aesthetic you prefer. An option like Calacatta Karmelo quartz delivers a stylish, upscale take on the beauty of marble with a soft, white background brushed with delicate veining in taupe and brown hues.
It works well with beige and gray neutrals and an endless array of pastels and saturated colors, ensuring that you can express your personal style while creating a look of timeless elegance and luxury.
Warm and Inviting Color Palettes
While you might browse plenty of décor in preparation for home improvement, your color scheme is the first choice you should tackle when it comes to renovation. Take a look at warmer palettes and the inclusion of natural materials like wood.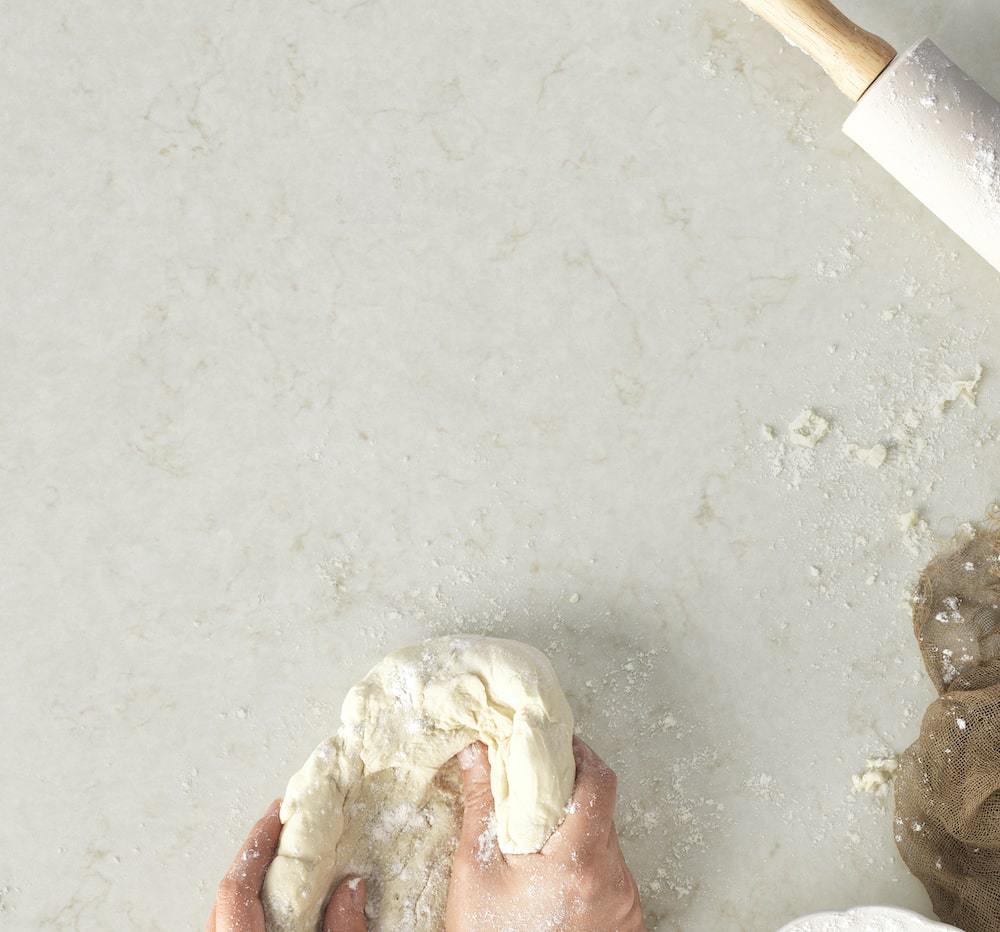 If you're looking to update your kitchen with a warmer aesthetic, consider the versatility and appeal of Cashmere Taj quartz. With a creamy white background and a tapestry of wispy, Carrara-like veining in gold and bronze, this design is a stunning partner for golden, tawny, and dark wood cabinets like oak, cherry, or mahogany.
An Ambience of Tranquility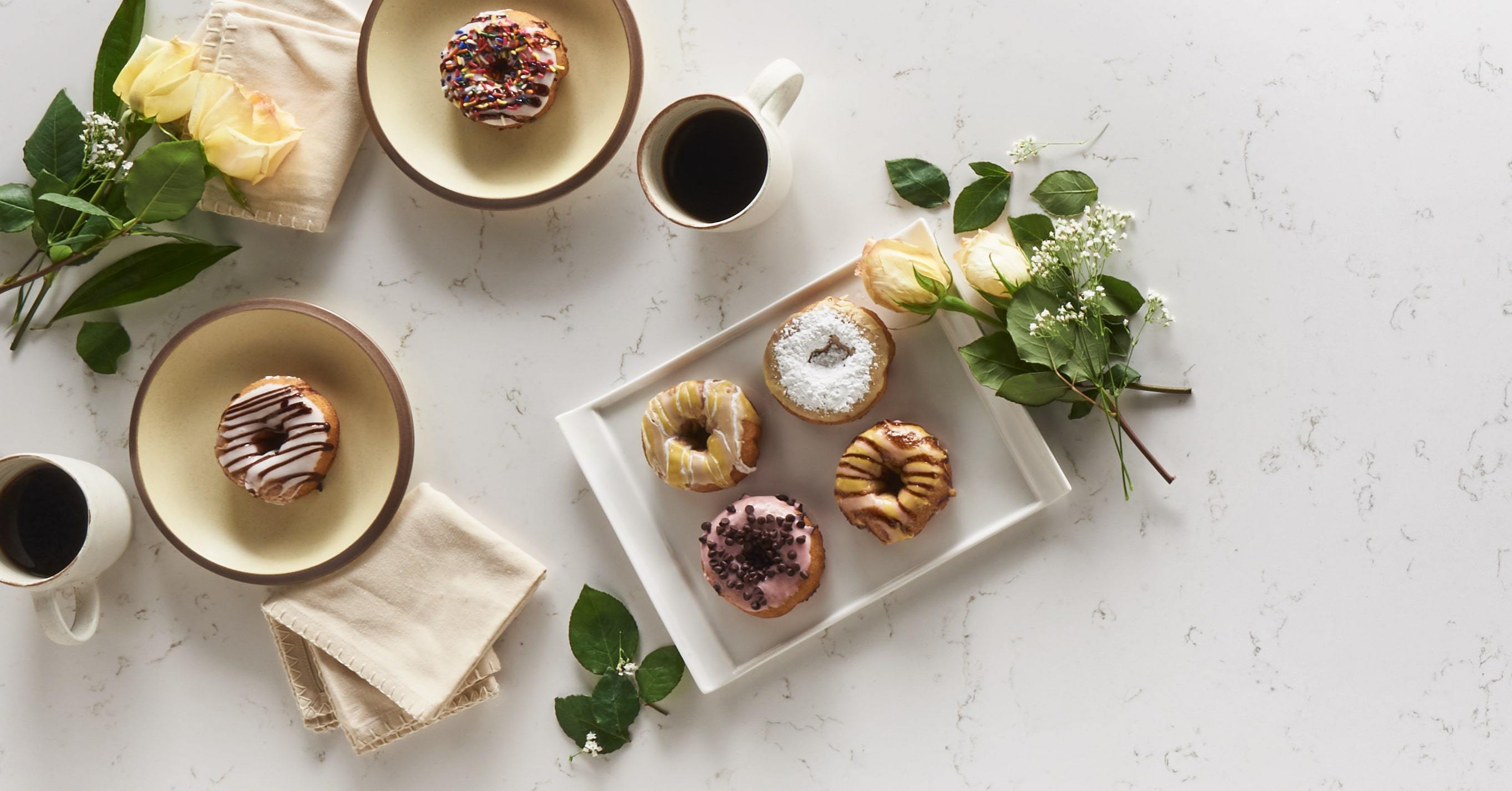 Much like classic Carrara marble, Carrara Breve quartz features a soft, white background with feathery veins sprinkled throughout. While cooler gray tones characterize Carrara, this quartz counterpart offers a decidedly warmer palette, veining in gold and brown.
Interior designers and homeowners prize Carrara for the soft serenity it instills in kitchen and bathroom designs. If you're looking to create a calming interior that helps you leave the stresses of the world behind, use this gorgeous and soothing marble-look quartz to brighten spaces dominated by warm, heavy-grained wood tones.
Warm Up Your Home with Quartz
If you're ready to get your kitchen remodel underway and looking for warmer countertop options, Q Premium Quartz from MSI offers a range of suitable designs that deliver the luxury and refinement of natural stone paired with the practical benefits of engineered surfaces.
Contact our team today via chat, or visit an authorized dealer near you to browse samples.