Tile Style: New Developments In Ceramic Tile
December 16, 2016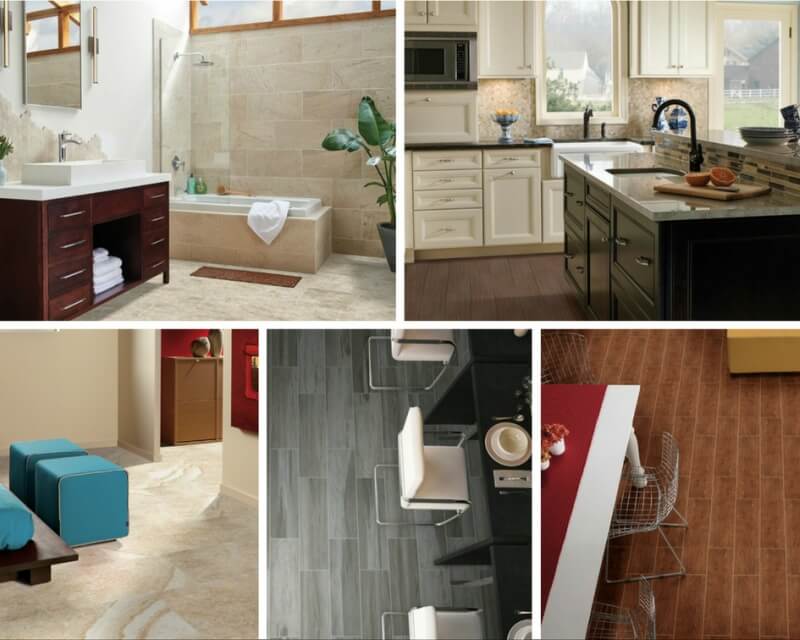 Long gone are the days of costly, cumbersome, and limited design options when it comes to screen-printed tile patterns. Instead, with today's technological advances, we have entered a new dawn of design possibilities thanks to digital inkjet printing for ceramic tile.
This state-of-the-art technology gives homeowners more options than ever before by recreating some of the most stunning surface looks, such as natural wood and stone. All this is achieved by printing high-definition patterns and colors on tile, and then glazing the surface to enhance and protect the finish. The result is a low-maintenance, cost-effective flooring or wall tile that mimics a variety of natural elements.
Still not convinced? Below are some of the most amazing printed patterns offered by MSI.
Wood-Look Ceramic Tile in Natural Tones of Gray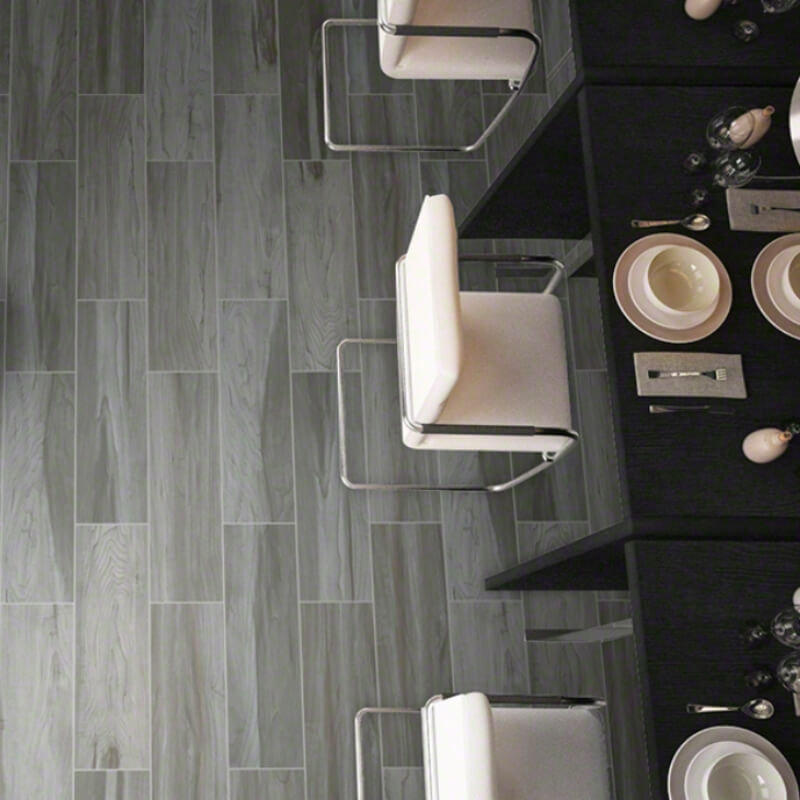 Featured: Carolina Timber Gray Ceramic Tile
These Carolina Timber Gray Ceramic Tiles are right on trend. These tiles look just like natural hardwood and feature soft gray tones to blend well with your overall look. Whether you have pets or messy kids, a tiled dining area or living space is ideal.
With the ceramic material, you won't have to worry about spills or other leaks causing your natural hardwood to lift or warp. This material is perfect for flooring in a contemporary space like this commercial design, or as a feature wall or backsplash tile in a rustic residential space.
Beige Beauty: Just Like Travertine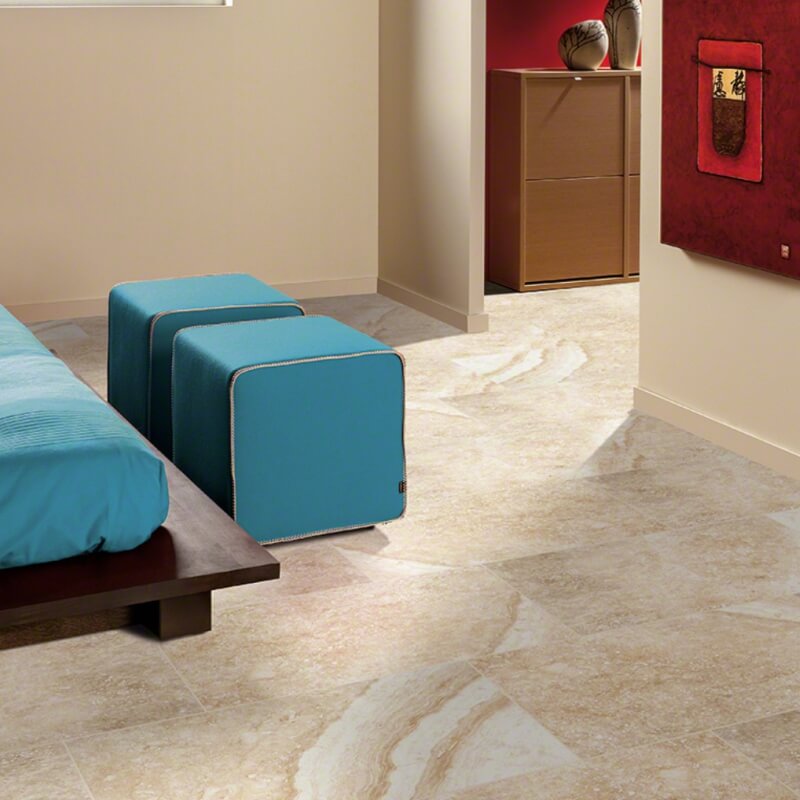 Featured: Aliso Bone Ceramic Tile
This Aliso Bone Ceramic Tile offers the look of stone with its natural beiges and creams. But since the tile is a flat and even surface, this Travertine look is convenient to clean. You won't be spending time scrubbing away at those pesky nooks and crannies that characterize natural Travertine.
In addition to its easy maintenance, this large-format Subway tile is a great way to upgrade your home décor, especially in a bedroom where carpet is typically used. The tile matches the wall color in this space, but gives this minimalist design just enough pattern to add subtle visual interest.
Gray Twist Look-of-Travertine Ceramic Tile
Featured: Aliso Gris Ceramic Tile
Like Aliso Bone, the Aliso Gris Ceramic Tile mimics natural stone, but in this case Travertine gets a bit of a twist with gray tones. Remember that these tiles are glazed to protect their beautiful finish and coloring. However, if installed in a wet area like a bathroom, make sure that your ceramic tile has an abrasive slip-resistant finish to avoid a slippery surface.
Warm Blends Look-of-Wood Tile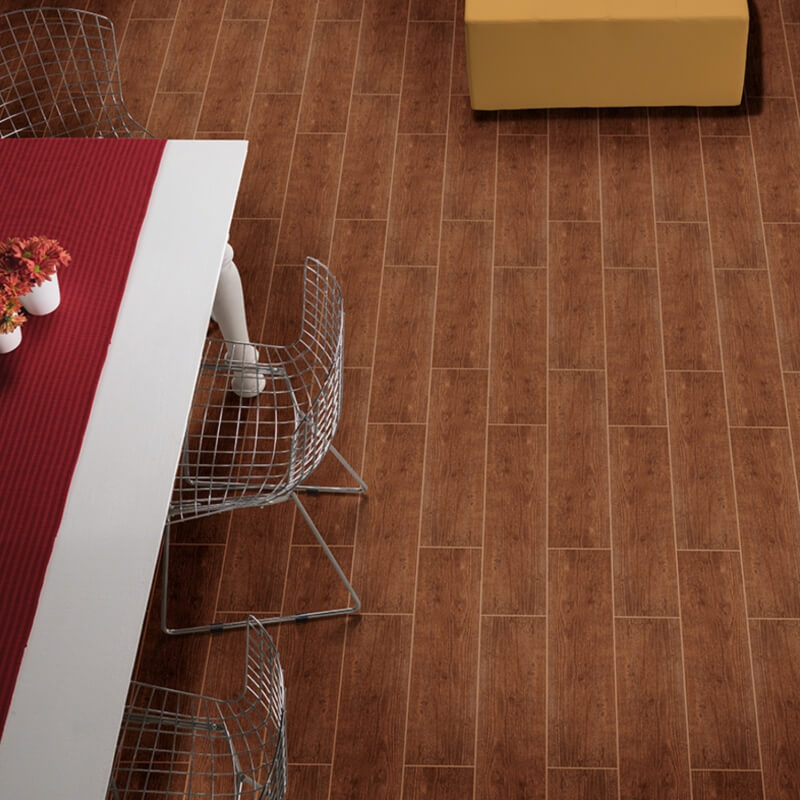 Featured: Sonoma Oak Ceramic Tile
Don't be fooled by the floors in this design. The Sonoma Oak wood-look tile flooring is actually ceramic. However, the rich brown tones and traditional wood knots add so much warmth and texture to the space, your guests will never know the difference. The durable 6x24 plank tiles create a surface that's easy to keep clean, especially important in highly used areas like an open-concept living and dining room combo.
Tasteful Chocolate Wood-Look Ceramic Tile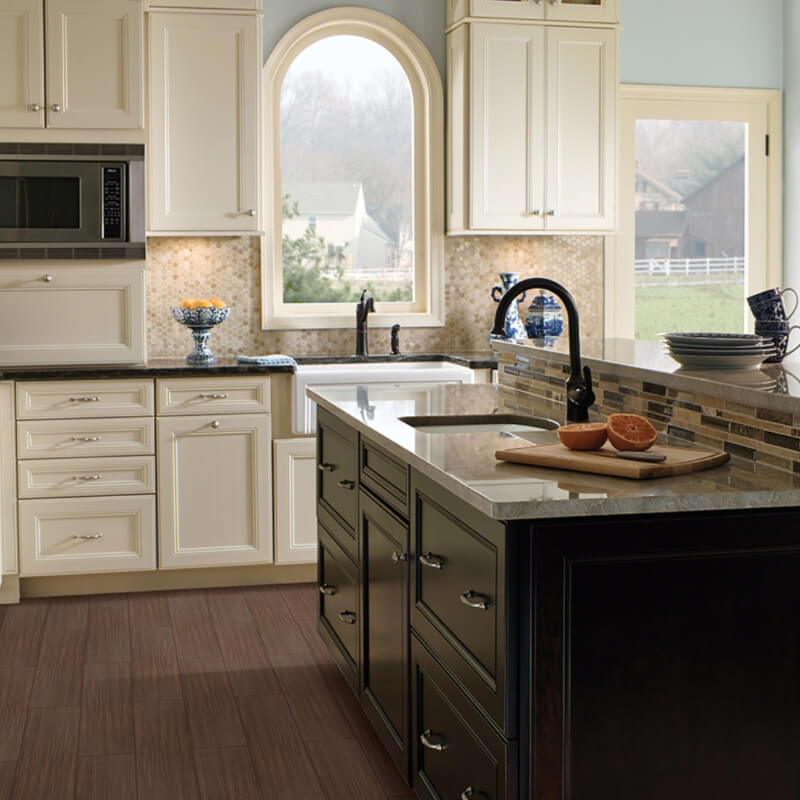 Featured: Sygma Chocolate Ceramic Tile
If you prefer a floor in a deeper tone, consider Sygma Chocolate Ceramic Wood Tile. The dark, rich brown color and tonal linear grains create a streamlined hardwood pattern that is completely believable. The 6x24 wood-look planks can be used in both contemporary and traditional rooms when paired with the right grout color.
With a material reminiscent of Swiss chocolate truffle, where better to showcase this tasteful tile than in the kitchen? For this traditional cooking space, the homeowners created a more toned-down, seamless look by using a darker grout with this wood-look tile.