Current Obsessions: Indoor Spaces To Use Stacked Stone – Besides The Fireplace
July 30, 2017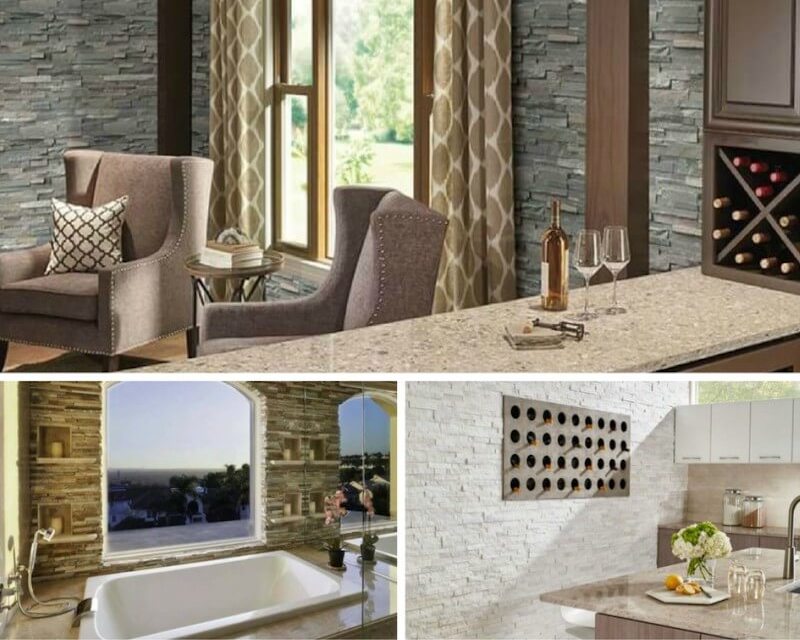 When you think of stacked stone, what springs to mind? Home exteriors, perhaps. Fireplace surrounds, rustic décor. It may surprise you that stacked stone veneer panels can do so much more! Depending on the color, cut, choice of stone, and surrounding elements of décor, these natural stone panels can look modern and sleek.
A stacked stone wall interior can look neutral, elegant and refined. Let's explore some new, contemporary ways to use stacked stone.
Arctic White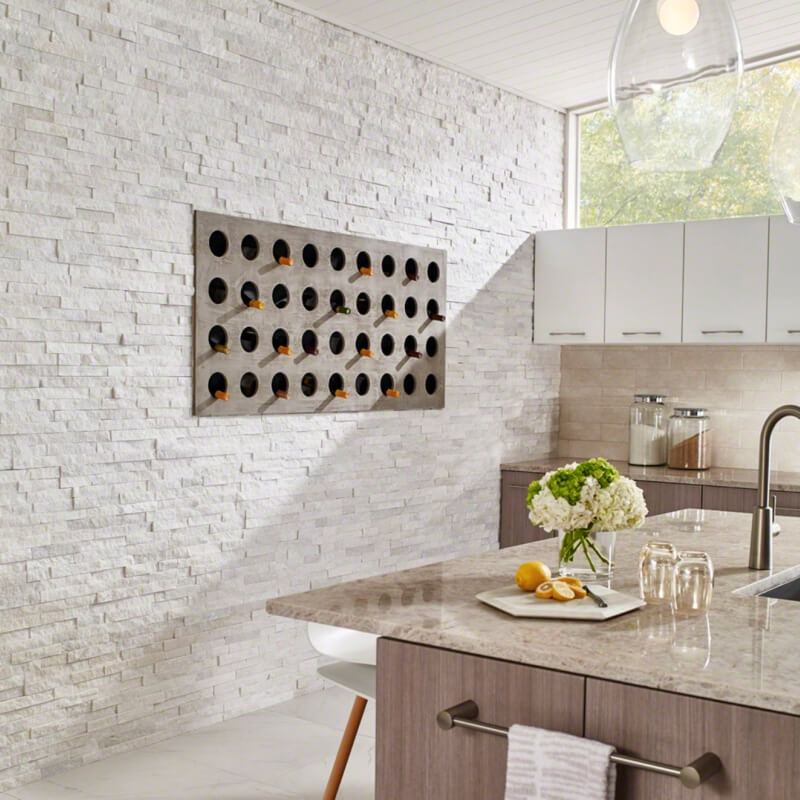 Featured: Arctic White Stacked Stone
Who doesn't love an airy, white kitchen? Arctic White Stacked Stone offers a whole new way to achieve this look. Crafted from split-face, pure white marble, this natural stone veneer adds character to the room but doesn't overpower other decorative elements. This accent wall skillfully plays a supporting role to the room's true focal point, the artisan wine rack.
Calacatta Cressa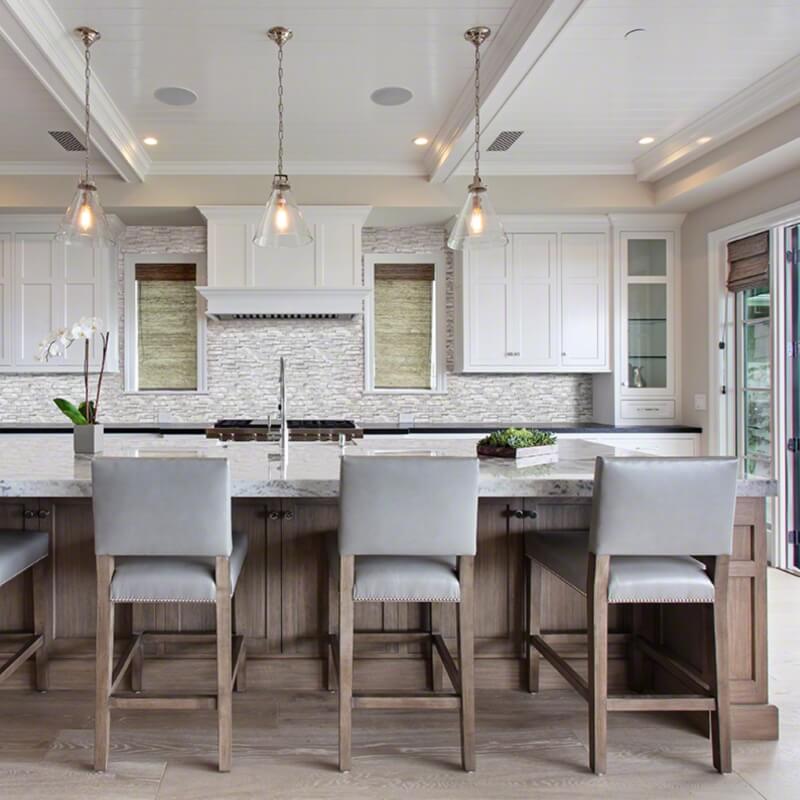 Featured: Calacatta Cressa 3D Stacked Stone
Marble is an incredibly versatile decorative material. Although it's most commonly used in the kitchen as countertops, the care it requires can be intimidating for some. The solution? Instead, put it on the wall as a kitchen backsplash.
Calacatta Cressa 3D Stacked Stone features fine white marble with delicate gray veins, with a modern, 3-D arrangement that packs a designer punch.
California Gold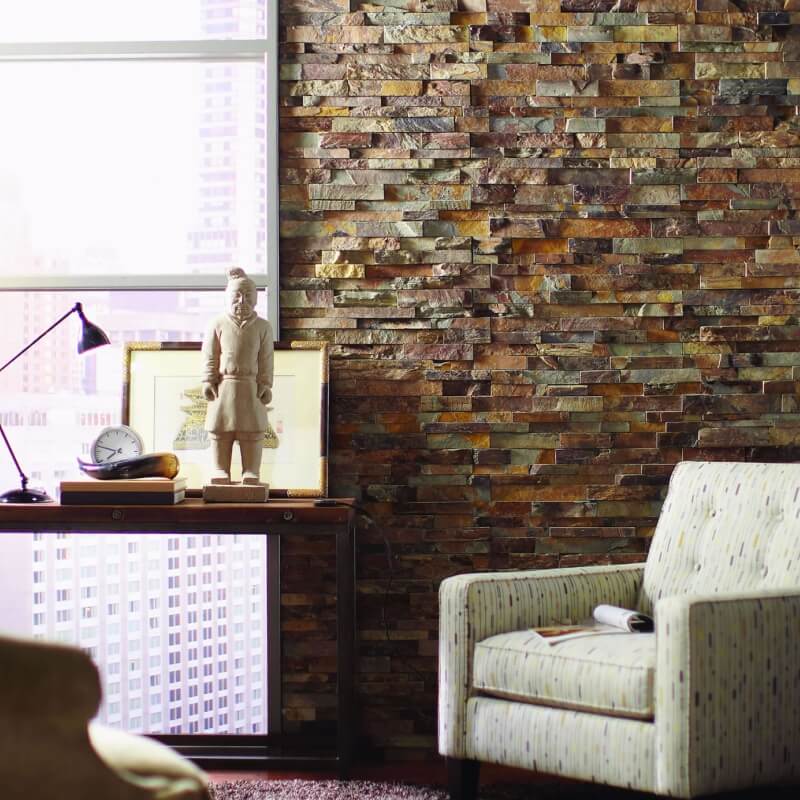 Featured: California Gold Stacked Stone
Mother nature has created a masterpiece with the many shades of natural slate — and California Gold Stacked Stone combines them in a dramatic, complementary way. If you're looking for a way to give a room personality, an accent wall with this split-face, 3-D textured stacked stone will do the trick.
Golden White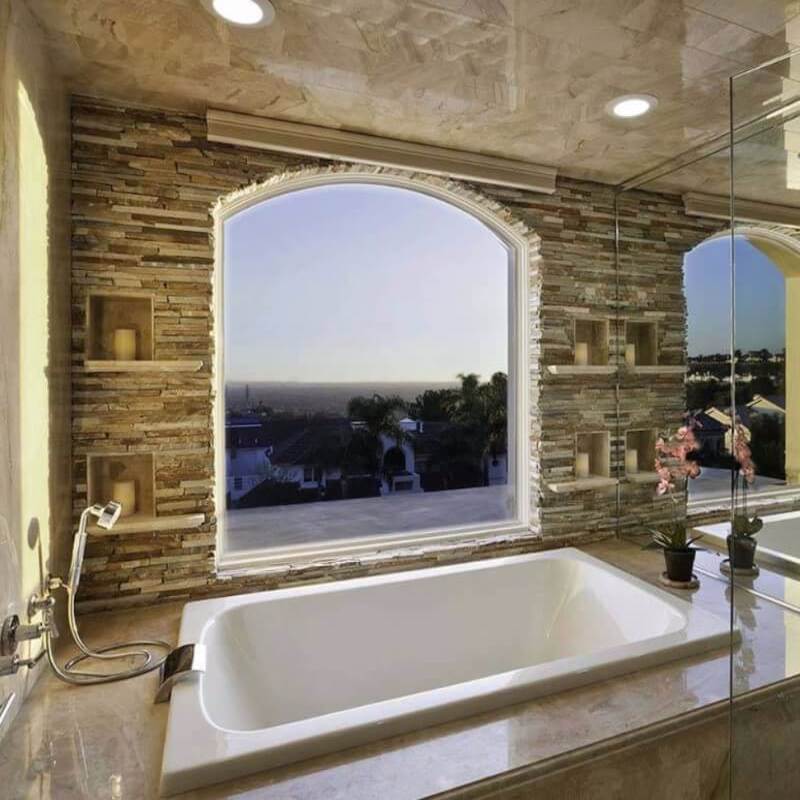 Featured: Golden White Stacked Stone
You don't have to be a nature lover to appreciate the soothing effects of natural stone in the bathroom. Golden White Stacked Stone is crafted from split-face quartzite in shades of cream, warm gold, soft gray and hints of red — creating a bathtub nook that feels like a five-star luxury spa. The installers of this project have gotten creative and included small nooks to hold scented candles — so romantic!
Sierra Blue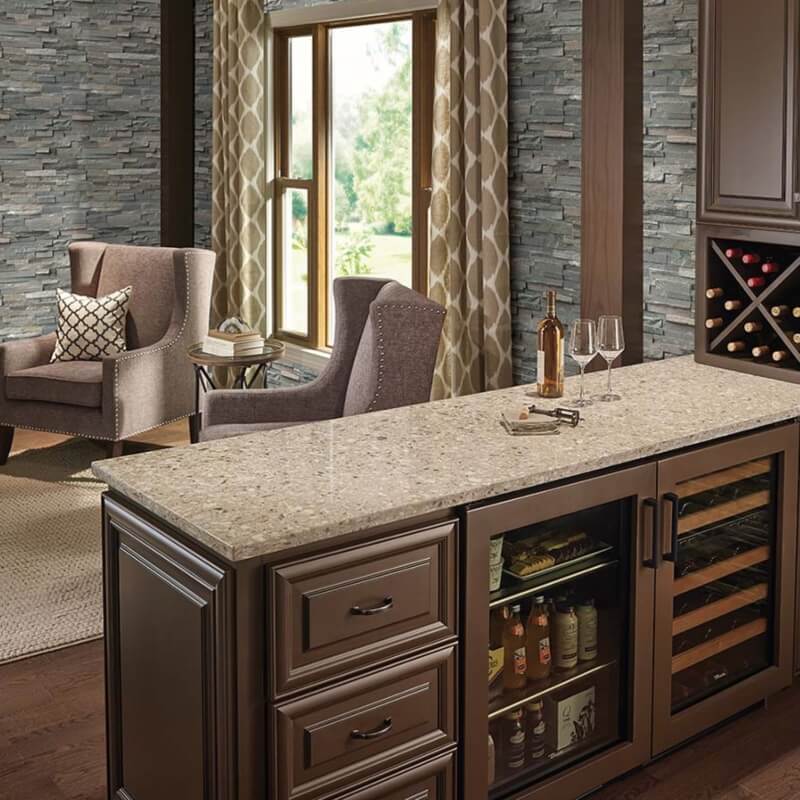 Featured: Sierra Blue Stacked Stone
Stacked stone in a refined, yet rugged quartzite called Sierra Blue Stacked Stone is a clever way to make a room feel masculine, but not in a flannel-shirt and hunting-trophy kind of way. You're a guy (or gal) with sophisticated tastes, and these natural stone accent walls express that perfectly. You'll want to spend a lot of time here, with or without a nice bottle of Malbec.
Have we convinced you that stacked stone ledger panels are your home's ticket to interior design greatness? Forget everything you thought you knew about stacked stone veneer panels — it's not just for fireplaces anymore.
Come and play with the many different looks with MSI's stacked stone visualizer, and come up with some new twists of your own.