Stylish Granite Countertop Standouts
April 20, 2016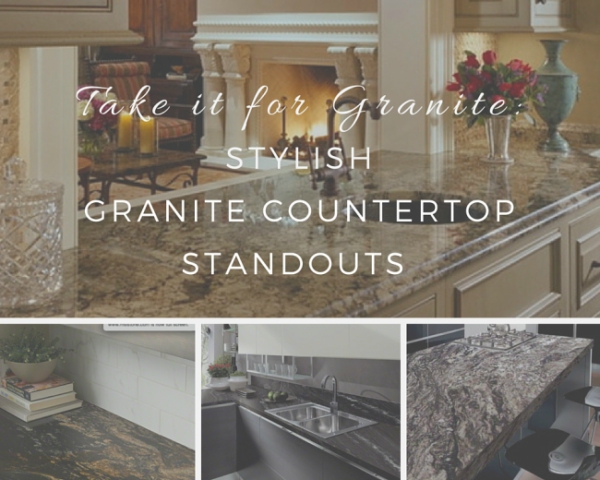 When it's time for a kitchen remodel, or you're designing the perfect kitchen in your new home, the choices seem endless. However, granite countertops are a top choice because granite has many advantages: it resists chipping, scratching, and cracking, and it's easy to maintain. One of the best reasons, though, is the incredible range of colors and patterns! Dark or light? Neutral shades or bold colors? Perhaps a granite with low variation (nearly solid-color) or an exotic, bold pattern? One thing's for sure – if you are looking for something new and unique for your granite countertop, check out these new and stylish granite slabs. Don't be shy! A dramatic color or pattern of granite can transform your kitchen (or any room, for that matter) from "blah" to stunning!
Chocolate Bordeaux Granite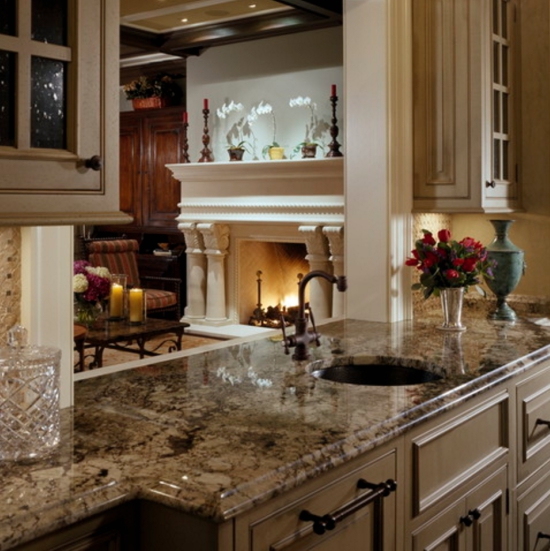 Featured: Chocolate Bordeaux (photo source)
Brought to you all the way from Brazil, Chocolate Bordeaux granite is your perfect compromise between neutral shades and eye-catching drama. It offers the neutral trifecta: shades of brown, gray, and white, presented in blocks and chunks with high variation and movement. The highly polished surface reflects light, a feature that is advantageous in smaller kitchens, as it can make them feel bigger and more cheerful.
Rocky Mountain Granite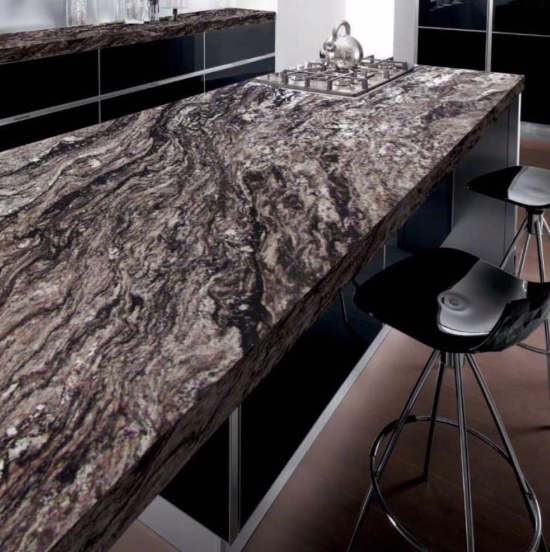 Featured: Rocky Mountain Granite
Don't you wonder how some of these granite patterns get their names? We think this brings to mind the spectacular bends and folds seen in the cross-section of a mountain range, along with the shades of gray and white, shadows and highlights of a snowy mountaintop at twilight. If this sounds too romantic, come up with an analogy of your own – this stunning granite pattern is sure to inspire! If you're not brave enough to use this on every countertop (though you'll want to), it's sure to make a bold statement on a kitchen island, bar top, or backsplash.
Hidden Treasure Granite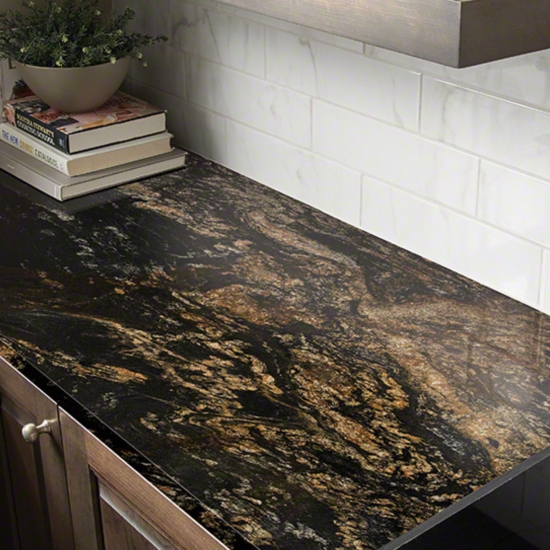 Featured: Hidden Treasure Granite
Here's another granite option with an inspiring name! Hidden Treasure brings you veins of shiny gold amid cream, gray, and black swirls. It's sure to add warmth and cheer to any room, particularly the heart of the home: your kitchen. These granite colors pick up other elements in your room for perfect coordination, such as black cabinetry or the gold-colored hardware on your kitchen sink. This granite would add some serious bling to your back patio or family room bar top, too.
Agatha Black Granite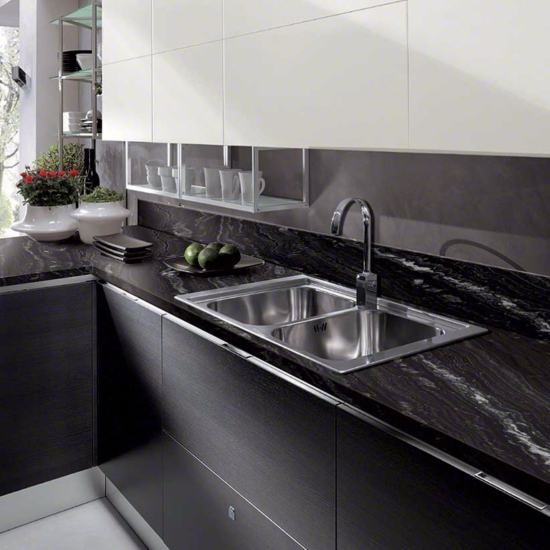 Featured: Agatha Black Granite
No collection of bold and beautiful granite slabs is complete without the classic combination of jet black granite and creamy white veins. Stunning when paired with contemporary chrome appliances, Agatha Black makes it easy to create a spectacular space. The veining in this granite resembles real marble, and the bright polished finish helps it fit in any size room, even smaller areas where you might be wary of using dark shades. When left to expand into a large area, however, Agatha Black creates amazing patterns and shapes delivering drama with a capital D!
Keep this in mind: Although granite is great for the kitchen countertops, don't stop there! This material can hold up to freezing climates, so no worries about installing it for your outdoor countertop areas as well. Outdoor kitchens are gaining in popularity, and there's no reason why yours can't be as bold and exotic – or even more so – than the one inside your home. Inside or out, you're going to love it.
Read More about Granite Countertops
Natural Adaptability: New Venetian Gold Granite
Dramatic and Flowing Granite Slabs
5 Gorgeous Granite Countertops for Luxury and Functionality
Timeless, Neutral Countertops
READ MORE ABOUT GRANITE COUNTERTOPS
Pros And Cons Of Granite Countertops
Salt And Pepper Granite Colors
Sparkling Silver Granite Countertops
The Evolving Modern Look Of Granite Countertops