Tile Style: High Style With Ceramic Subway Tile
February 25, 2017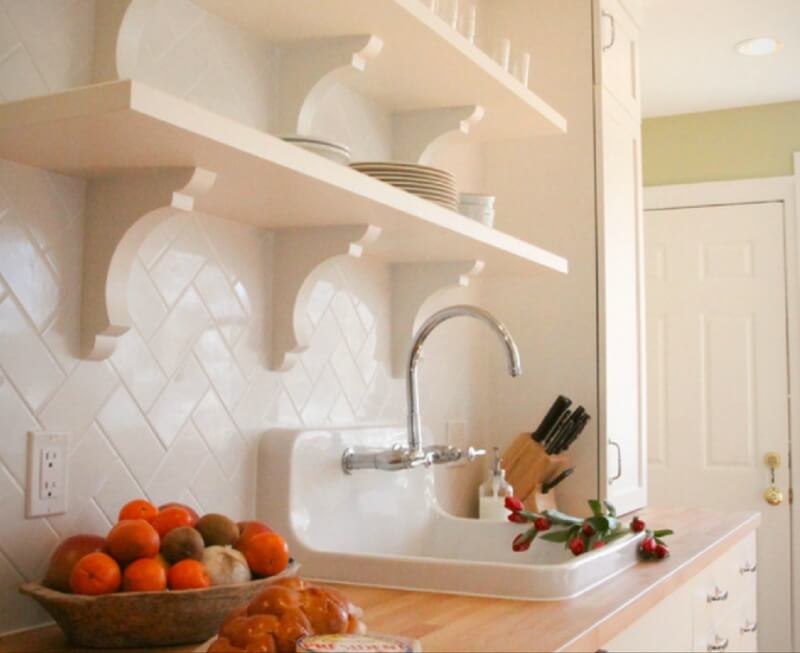 (Photo Credit: Houzz)
Ceramic subway tiles have humble beginnings, making their debut in the New York City subway system the early 1900s, where they lined the walls of stations. Since then, the durable and stylish rectangles have come up in the world, adorning high-end kitchen backsplashes, shower walls, tub surrounds, and just about any wall that calls for a touch of classic style.
The most common subway tiles are the traditional 3 x 6 inch tiles, which are easy on the wallet and simple to find. Often, they are installed with matching white grout, making them blend almost seamlessly together. However, unique styles, installations and even sizes of subway tile are on the rise.
For example, more avant-garde installations use contrasting gray grout, giving surfaces an added graphic dimension. And large format 4 x12 and even 4 x 16 subway tiles are becoming more popular because they perfectly complement large spaces with expansive walls and open floor plans.
Need more inspiration to get the most from your subway tiles? Here are five fresh takes on the tradition ceramic tile, to inspire you for your own home renovation!
Gray Glossy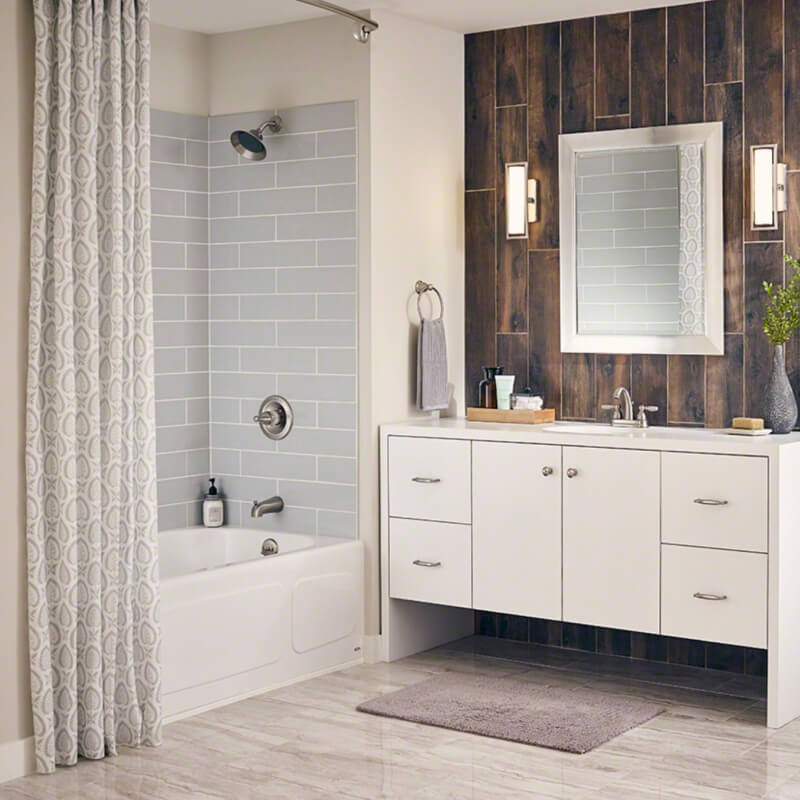 Featured: Gray Glossy Subway Tile
The shiny finish of Gray Glossy Subway Tile reflects light and makes any space glow. The large size minimizes grout lines and allows tiles to blend together almost seamlessly. Install these dove-colored beauties horizontally to visually widen your space, or vertically to make low ceilings appear higher.
Almond Glossy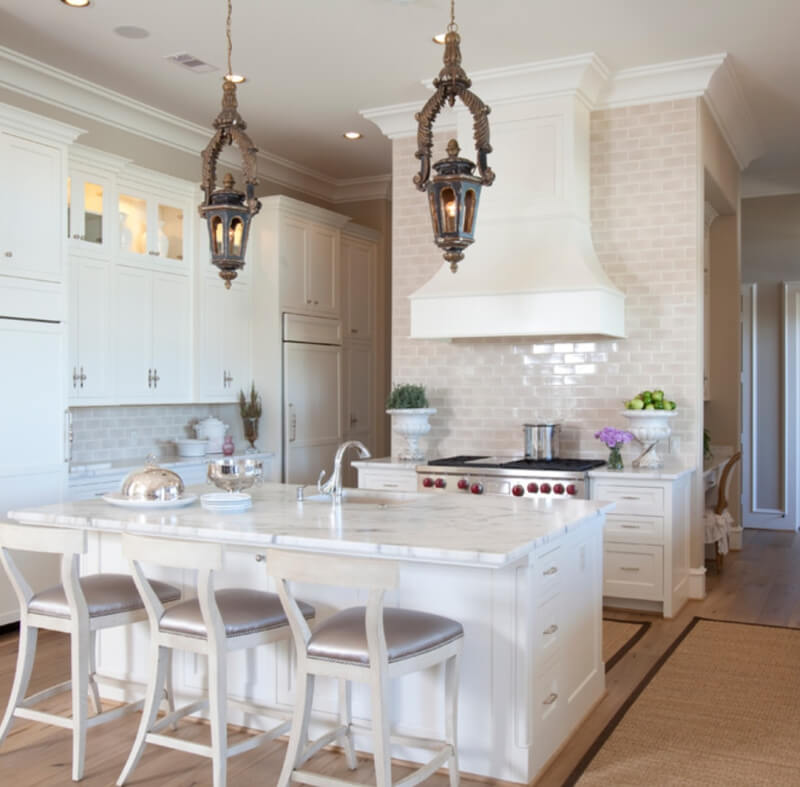 Featured: Almond Glossy Subway Tile (Photo Credit: Houzz)
Whether you love contrast or a more monochromatic look, Almond Glossy Subway Tile brings warmth to your design with its creamy hue. Install in a white-on-off-white bathroom with bright white fixtures, creating tonal variety; or contrast them with cherry cabinets in the kitchen. Installing a ceramic tile backsplash with a darker grout gives them a three-dimensional look. If you want a more blended feel, use matching grout; and if you want to amp up the texture, you can even go for a sanded grout.
Whisper White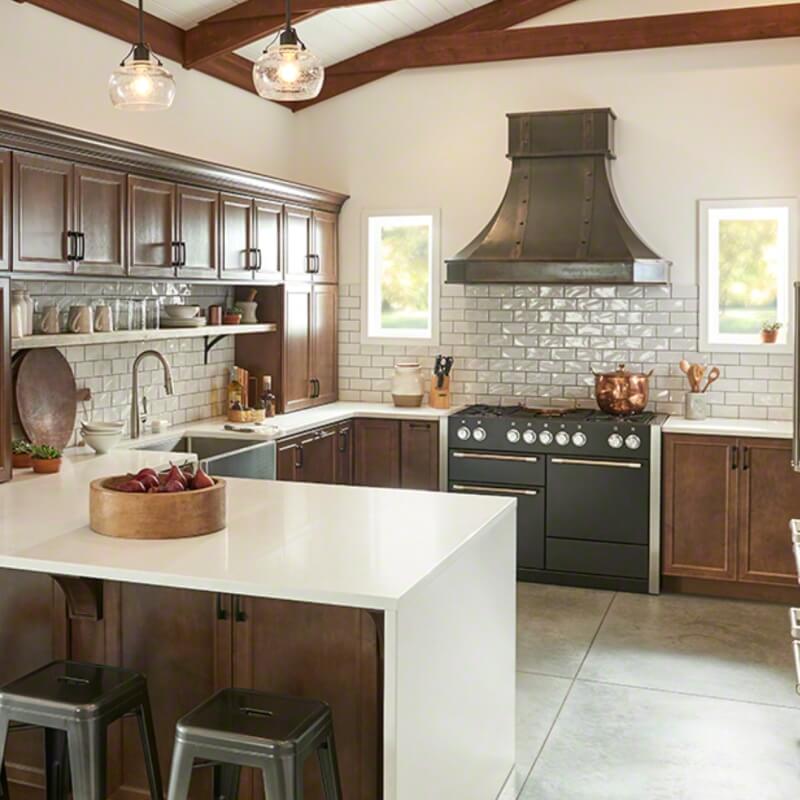 Featured: Whisper White Subway Tile (Photo Credit: Houzz)
Whisper White Subway Tile is 3 x 6 inch, handcrafted ceramic subway tile that is an elegant addition to any space. The undulating surface gives the impression that the tiles are moving like waves, making them a perfect choice for shower stalls. The surface creates shadows and reflections of light that are at once soothing and visually interesting.
A subway tile backsplash also pairs well with stainless steel kitchen appliances, and natural elements such as wood and even marble. Be sure to accentuate their texture on your backsplash by installing under-cabinet lights.
White Glossy
Featured: White Subway Tile
White Subway Tile 3 x 6 inch tile is most associated with traditional subway station walls. Horizontally, they create a classic and traditional look. However, a herringbone pattern grabs attention when installed on tub surrounds or accent walls. If you want the zigzag pattern to be an ensemble player, rather than the star of the show, install with a matching grout.
White Glossy Beveled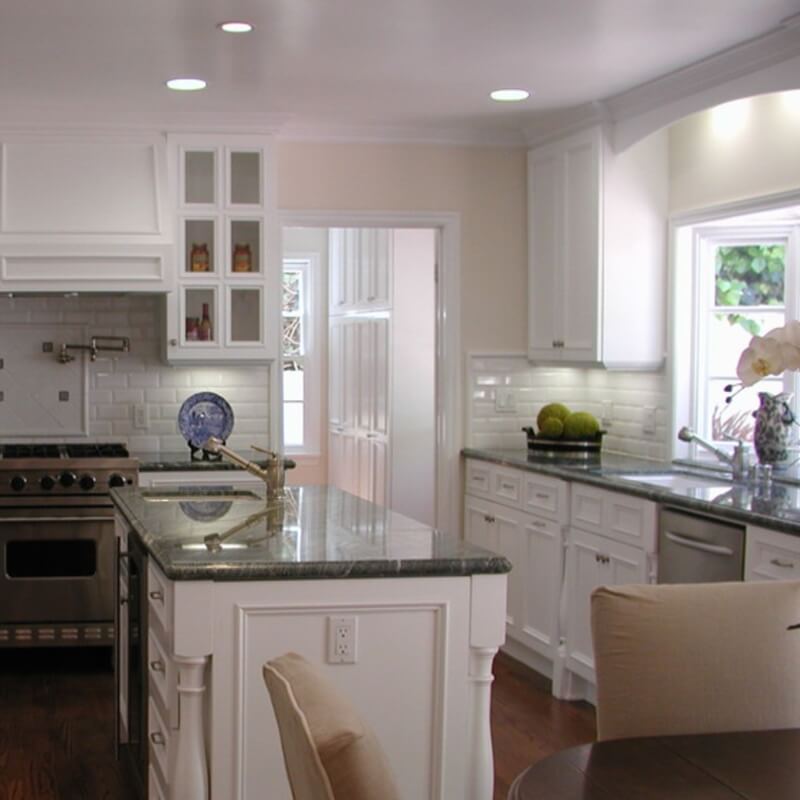 Featured: White Subway Tile Beveled (Photo Credit: Houzz)
When you add beveled edges to the traditional White Subway Tile Beveled, you create a shadow-filled tile that seems to bounce on walls. Darker areas of the tile blend well with gray-hued granite and provide a gorgeous contrast to black surfaces—especially cooktops. Use a sanded grout to give the tiles even more texture and life.
So when you're ready to freshen up your kitchen or bathroom, remember that subway tile has staying power and versatility to make your design as traditional or modern as you like!