8 Ways To Keep Your Slate Looking Great
January 15, 2013
Slate
is great at resisting stains and etching, but there are no maintenance-free stones. Regardless of their superstar qualities,
slate tiles
will live where you do, which means they will eventually accumulate dust or spills in your living areas. Here are 8 tips to caring for your slate from the day it is installed to beyond:
1. Since slate's surface is not completely smooth, it is important to seal prior to grouting. At install, seal your
slate stone tiles
. Particularly important for
slate floors
, three coats of sealant (each allowed to dry fully before reapplying the next) will slow down the rate at which spills soak in, helping the
natural stone tile
to resist stains, and making them easier to clean going forward.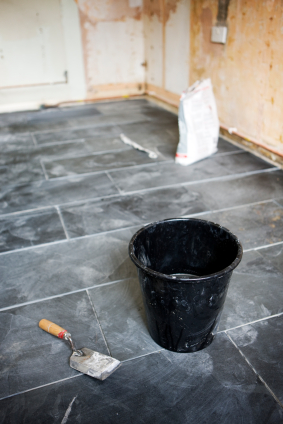 2. Clean up spills immediately – particularly those from acid based foods (like vinegar or lemon) and of darker liquids (like grape juice). Blot slate, don't wipe.
3. For
slate flooring
, sweep first and follow with a damp mop once a week. To achieve the best results, go back and forth in the same direction with your wiping or mopping.
4. In all areas, high traffic or no, dust weekly with a microfiber cloth. This step will prevent buildup of deposits. In many cases, if you avoid spills, this will be the only maintenance required to keep your slate looking good.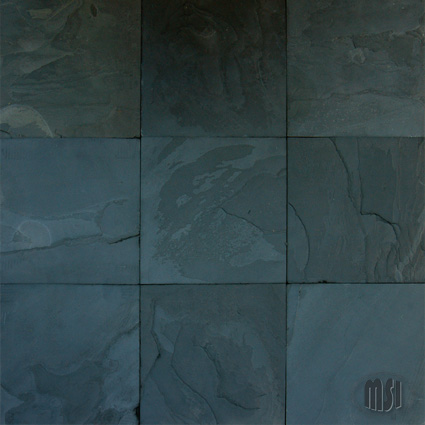 5. When it is necessary for a more thorough clean and water isn't achieving the desired results, never use abrasive cleaners, steel wool, oily sprays, or any cleaning products containing acid on
slate stone
. Seek out cleaners specifically designed for slate. Stontech, Ezkleen, and Merblelife are a few brands offering pH neutral cleaners that will not etch slate surfaces.
6. Slate stone does not stain easily, especially if you clean spills immediately, but if despite your best efforts you do stain your slate, try a store-bought poultice specifically safe for slate stone. A mud with degreasers by
Stone-Pro
is a good example of this type of poultice and can help with all kinds of stains, including those from greasy gravies and sauces in the kitchen.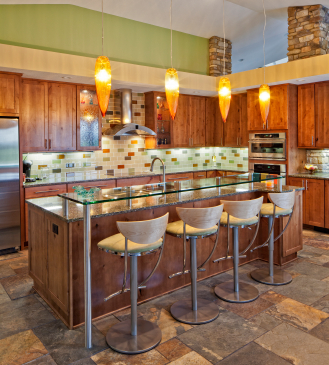 7. For the DIYer, you can also try a paste of flour and hydrogen peroxide. Spread it over the stain, cover with plastic wrap, and allow to sit overnight. Remove the paste with a damp cloth or with a soft scraper (if needed). This treatment may require more than one application, and results will vary depending on the nature of the stain and the type of sealant you used on your slate.

8. When water does not bead on the tile, it is time to reapply sealant. Slate will require resealing throughout the years, a task offset by the fact that clean up during the intervening years is quite easy. Before sealing, sand any scratches with a fine grain sandpaper.

Slate stone is resistant to water, doesn't react to chemicals, is fireproof, is less porous than many other natural stones, and doesn't scratch easily. All of that said, slate, like all natural stone, must still be cared for to keep it as clean and as beautiful as the day it was installed. Follow these tips to keep your flooring looking their best!