Defining The Pei Rating For Porcelain Tile
January 15, 2021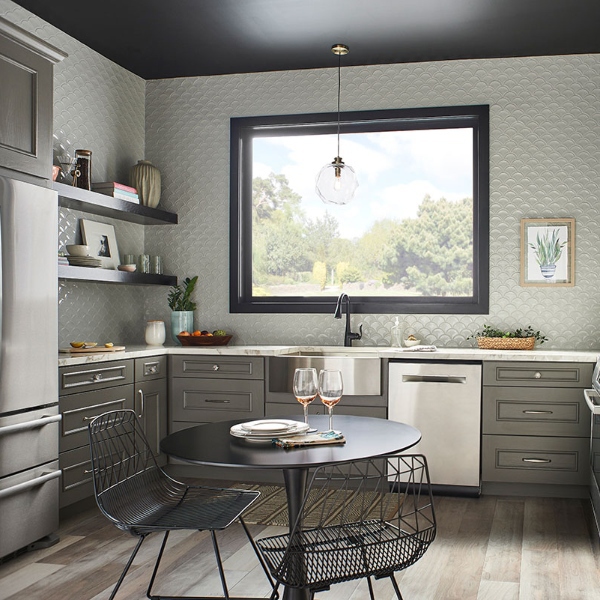 Picture this. You're in the middle of a home renovation. You still need to decide on the porcelain tile backsplash for your kitchen, along with the tile for your powder room. In hopes of finding the perfect tile, you step foot into your local home improvement store only to become overwhelmed with all of the options for you to choose from.
From tile shapes and colors to patterns and textures, the options are truly endless — and even with a flooring visualizer, it can be hard to know what tile will look best in your space. But when browsing the aisles of tile, you can't simply go off appearance! If you judge a book by its cover, or in this case a tile by its appearance, you might find yourself with flooring that isn't the best choice for your specific project! Imagine installing a luxurious chevron tile on your powder room floor only to find out it's not built to withstand much weight or foot traffic. You need to match the tile to the application to ensure it will last for many years to come!
Luckily, there is a rating system that dictates the strength of the porcelain tile. This grading system is what you should be considering as you browse the home improvement store for the perfect selection. This porcelain tile grading system is known as the PEI rating scale, which was created by the Porcelain Enamel Institute in 1930 to help establish consumer guidelines when purchasing tile. The ultimate goal of the grading system is to provide the consumer with confidence in their choice knowing they've selected the right tile for the optimal surface.
How to Choose the Right Tile for the Right Application
To keep your tile looking its best, you need to install the right tile for the right application — and the PEI rating system can help you do that. The rating system of porcelain and ceramic tile is determined by the thickness of the tile which greatly affects how optimal it is for different applications. The PEI rating is graded on a 5-rating scale ranging from being ideal for walls to be strong enough for heavy foot traffic. Keep in mind that a thinner tile doesn't mean that it is a low-quality tile — it simply means that this tile is best suited for another use than that of a thick tile.
Whether you're trying to decide between porcelain vs. ceramic tile, we've put together a breakdown of the PEI rating scale and how each grade of tiles would be best suited for your home improvement project.
Grade 1
If you have your eye on a beautiful tile that is listed as a Grade 1 on the PEI scale, there's no need to be alarmed. Grade 1 is the least durable type of porcelain tile on the market, but that simply means it shouldn't be used in an area that it would be exposed to a lot of traffic such as flooring or bathroom countertop. These tiles are the optimal choice for shower surrounds, bathroom walls, or kitchen tile backsplashes. Even though they are the least durable tile, they still over the benefits of porcelain tile such as being stain- and water-resistant and available in a variety of patterns and colors.
Grade 2
Grade 2 porcelain tile is a well-rounded option that can be used in a variety of applications including shower surrounds, countertops, and backsplashes. They are more durable than Grade 1 and can be installed as flooring in low trafficked areas of the home. However, if it's important to keep in mind that Grade 2 porcelain tiles are not built to withstand heavy weight or foot traffic. Installing it as flooring in a main bathroom or a mudroom that your family walks through multiple times a day can lead to damaged tiles. It can withstand moderate residential foot traffic but should not be installed in commercial applications.
Grade 3
As a homeowner, the strongest tile you need for any application is a Grade 3 — this modern tile can be installed in kitchens and bathrooms as the countertops, backsplash, walls, or flooring without worrying about durability. Because of their thickness, they can hold up to heavy foot traffic and whatever wear and tear you put it through. You can opt to install Grade 4 or Grade 5 tile for a tougher flooring option, but the selection of colors and patterns will be much more vast for Grade 3 porcelain tile. While Grade 3 is the toughest tile needed in a residential application, it still is limited in how it can be used commercially. It can be used in most light commercial applications, but shouldn't be used in major commercial operations.
Grade 4
If you're looking for tile for your home improvement project, you don't have to think twice about Grade 4 porcelain tile! These tile offerings are suited for any residential applications from your hallway flooring to your bathroom tile countertops and your kitchen backsplash. Along with residential applications, Grade 4 porcelain and ceramic tile are ideal for light-duty commercial use such as restaurants, offices, and retail shops. Grade 4 tile is the ideal flooring option for light-duty commercial businesses looking for a tile that is durable and easy to maintain. These tiles are even durable enough to be used outdoors as patio pavers for both residential and commercial use!
Grade 5
As the strongest and most durable porcelain tile on the market, Grade 5 tiles can be used for nearly any and every application for residential and heavy commercial purposes. You can install these tiles in any space no matter how much foot traffic the room gets. Grade 5 tiles are commonly used in heavy commercial spaces, such as schools, industrial facilities, hospitals, grocery stores, shopping centers, and other high traffic areas. While these are the most durable, Grade 5 tiles have a limited selection of color and patterns available — which is why most homeowners opt for Grade 4 or less for their home improvement projects.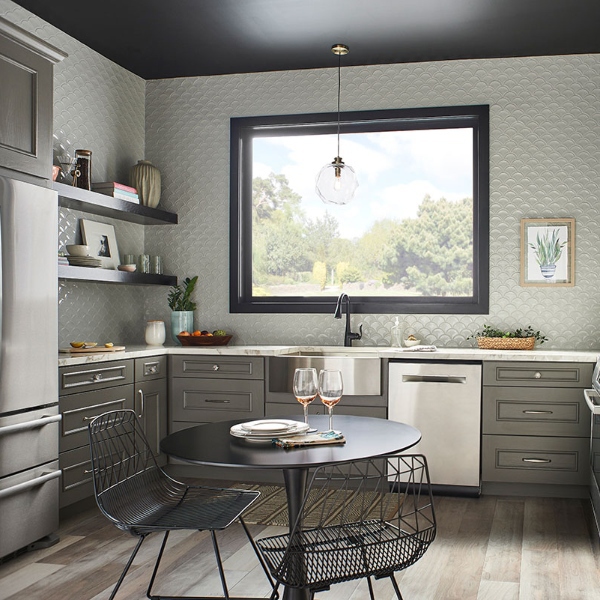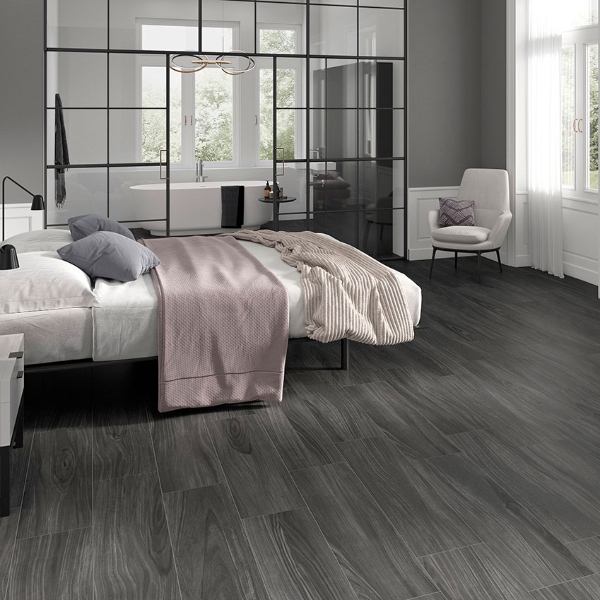 READ MORE ABOUT THE BENEFITS OF PORCELAIN TILE
The Newest Innovations In Porcelain Tile
Brand New Porcelain Tile Floor Designs
Express Your Style with Our Oxide Porcelain Tile Metallic Looks
Fabric On the Floor? Introducing the Tektile Porcelain Collection