Popular
Elevate Your Living Spaces With MSI's House Of Laza Collection: A Symphony Of Elegance And Innovation
September 19, 2023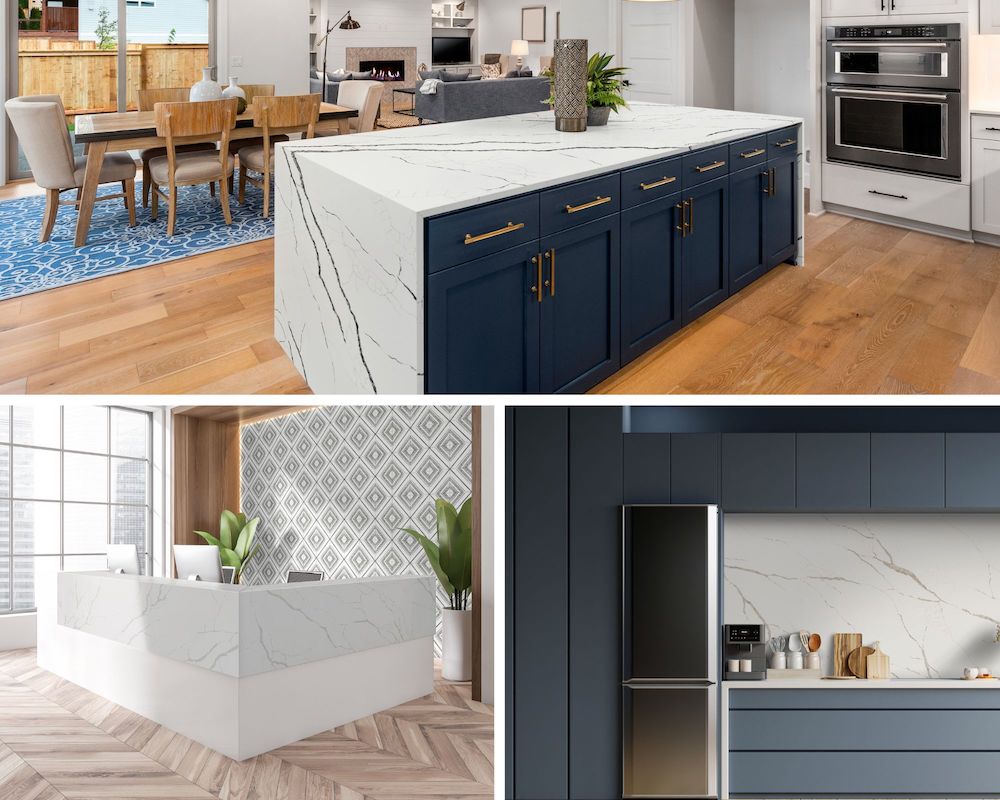 In the world of interior design, the perfect blend of aesthetics and functionality is the holy grail. Enter MSI, a true leader in the quartz industry, who has once again set new standards with its latest masterpiece: the House of Laza Collection. With its origin deeply rooted in the iconic Calacatta Laza design, this collection unveils an array of six distinct colors that promise to redefine elegance and transform living spaces into works of art.
A LEGACY OF EXCELLENCE: HOUSE OF LAZA COLLECTION
MSI, renowned for its dedication to innovation and design excellence, proudly presents the House of Laza Collection—a testimony to our commitment to create surfaces that embody both beauty and functionality. As the originator of the Laza aesthetic, this collection offers an unparalleled range of Laza designs, catering to diverse price points and ensuring accessibility without compromising on quality.
THE ICONIC CENTERPIECE: CALACATTA LAZA
At the heart of the House of Laza Collection lies the iconic Calacatta Laza. This design is a masterful fusion encompassing the timeless allure of Calacatta marble with the practicality and ease of maintenance found in quartz countertops from our Q™ Premium line. The result is a captivating masterpiece that has taken the interior design world by storm. With its mesmerizing veining and enduring charm, Calacatta Laza has quickly become a favorite amongst homeowners and industry experts alike.
DIVERSE EXPRESSIONS OF ELEGANCE
Building upon the success of Calacatta Laza, MSI has expanded the Laza Collection to encompass six unique variations, each with its distinct personality and style.
Here is the full line up comprised in the House of Laza: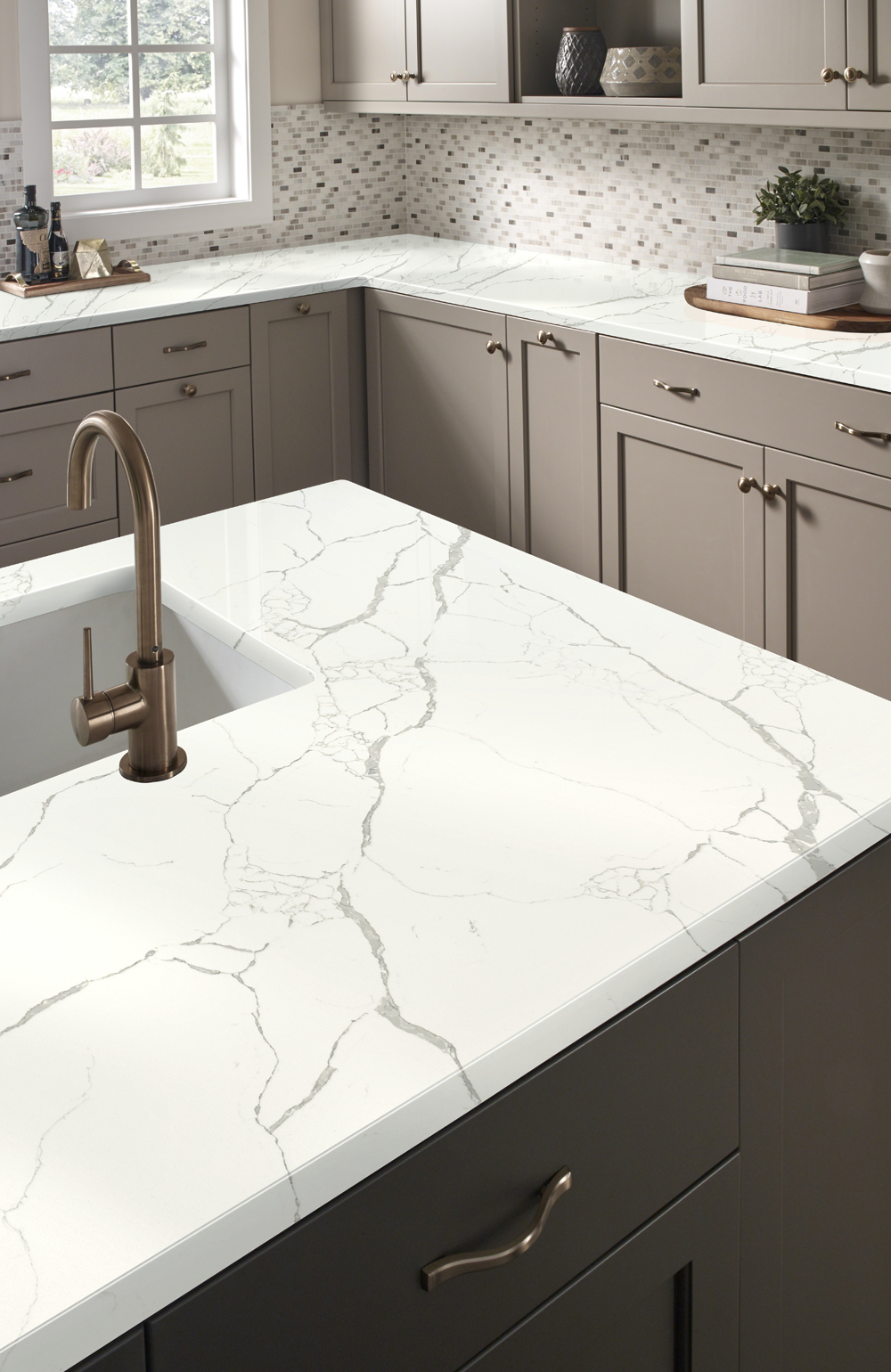 Thanks to its dramatic movement, milky white background, and realistic soft brown veining, Calacatta Laza quartz boasts a marble look that is a natural choice for creating beautiful waterfall islands, refreshing small spaces and delighting the eye in both classic and modern environments.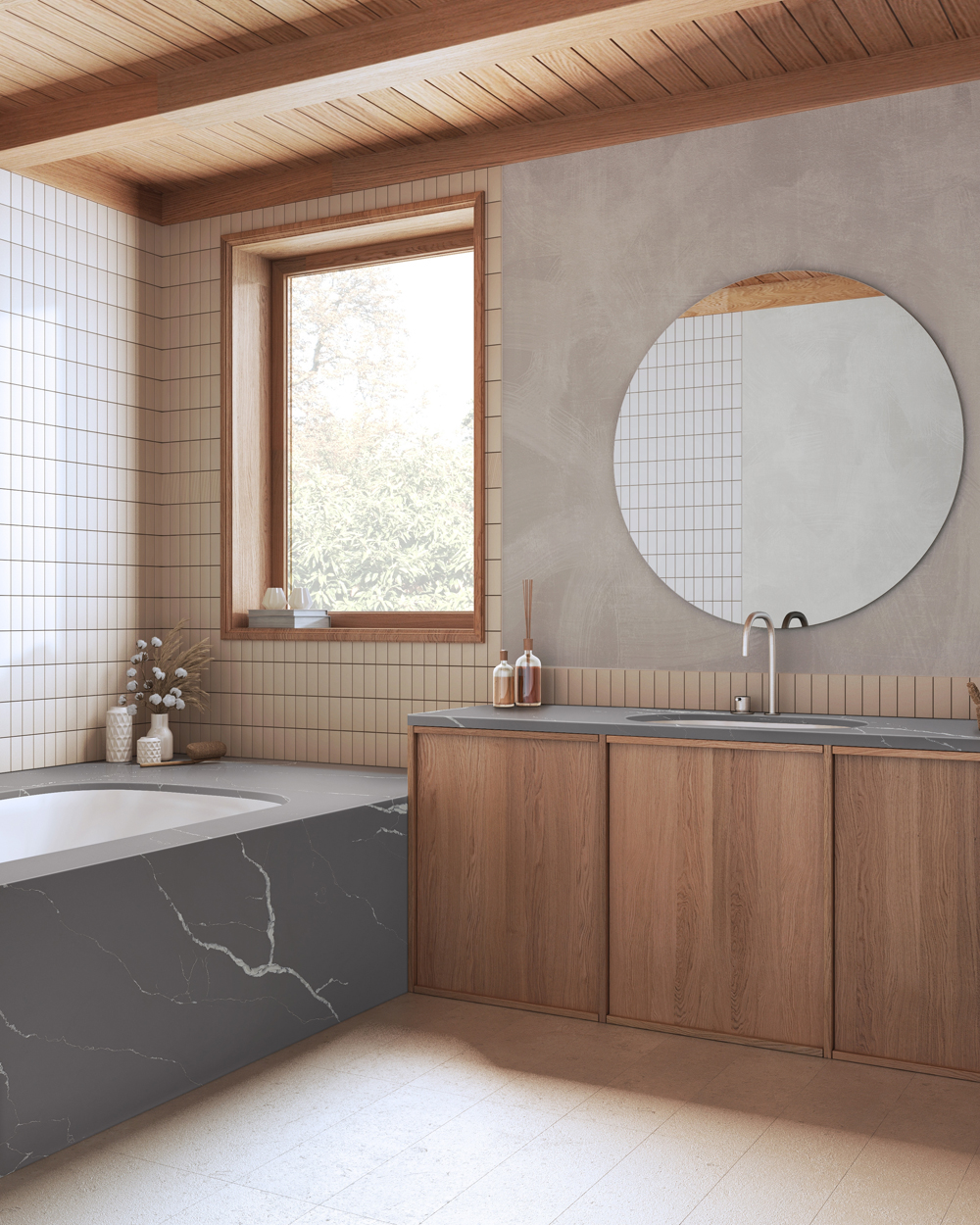 Infusing a contemporary twist into the timeless elegance of Calacatta marble, Calacatta Laza Grigio introduces soft gray tones that create a harmonious blend of classic and modern aesthetics. With its dark backdrop and contrasting milky white veins, is a true statement piece for a variety of interior design schemes.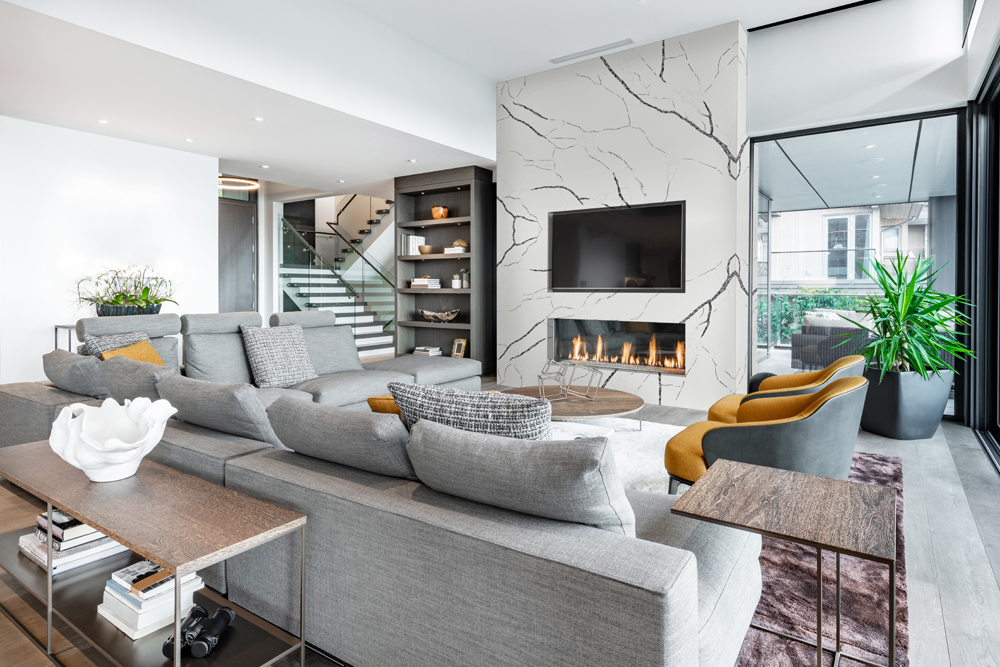 Embrace the allure of the dark side with the striking veins found in Calacatta Laza Night. With a cool white backdrop complemented by bold charcoal veins, this design adds depth and drama to any space it graces.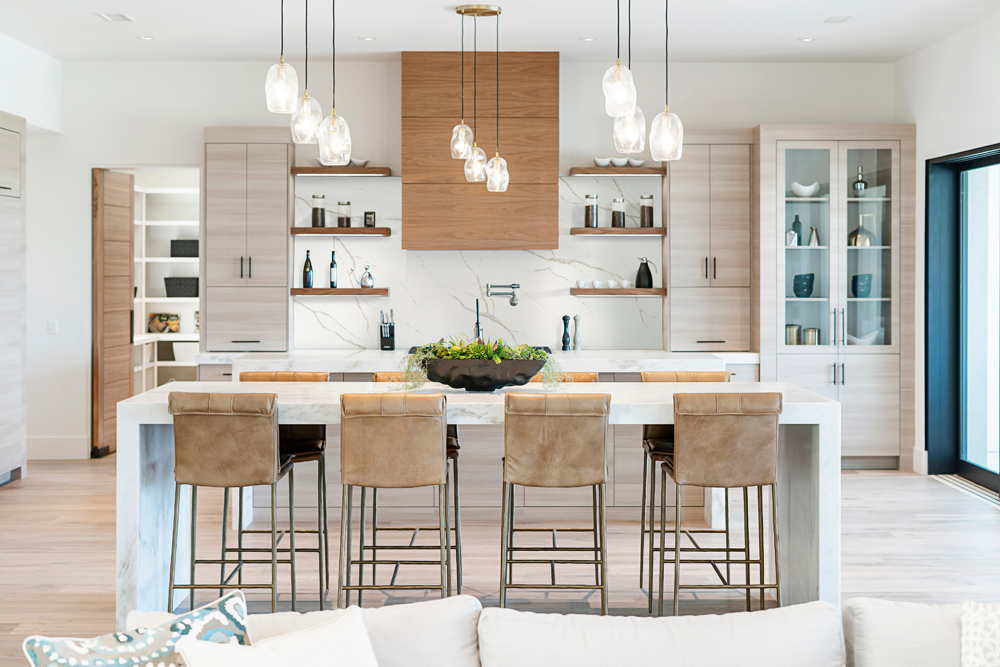 For those who revel in lavish design aesthetic, Calacatta Laza Oro introduces rich gold and brown veins, evoking a sense of luxury and warmth that transforms surroundings into a haven of grandeur.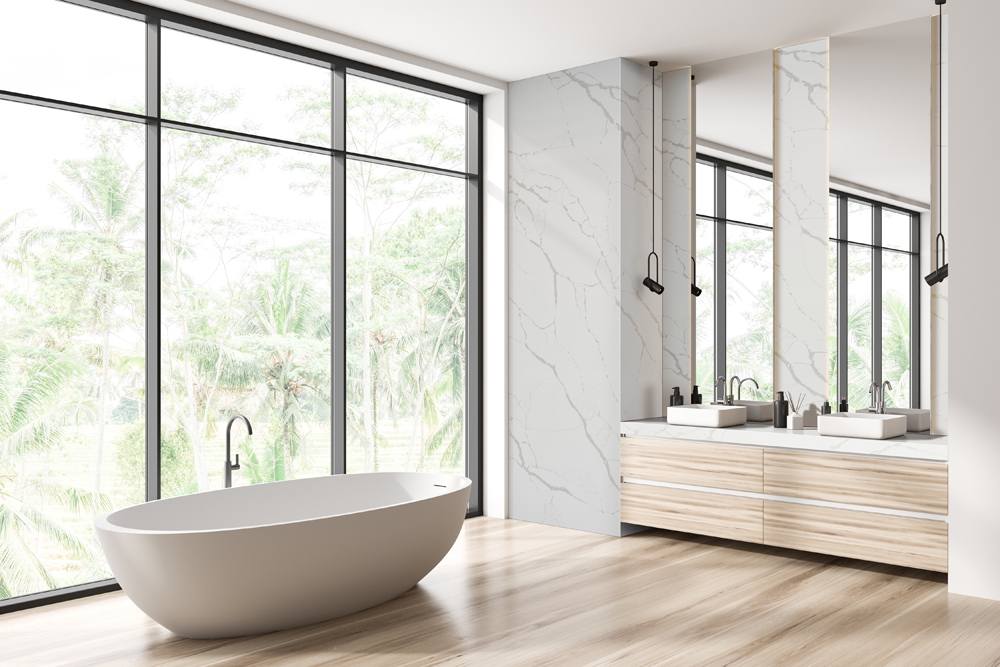 Evolving from the legacy of the original design, New Calacatta Laza offers a fresh perspective, revitalizing the beloved vein structure while maintaining the essence that made it a timeless choice.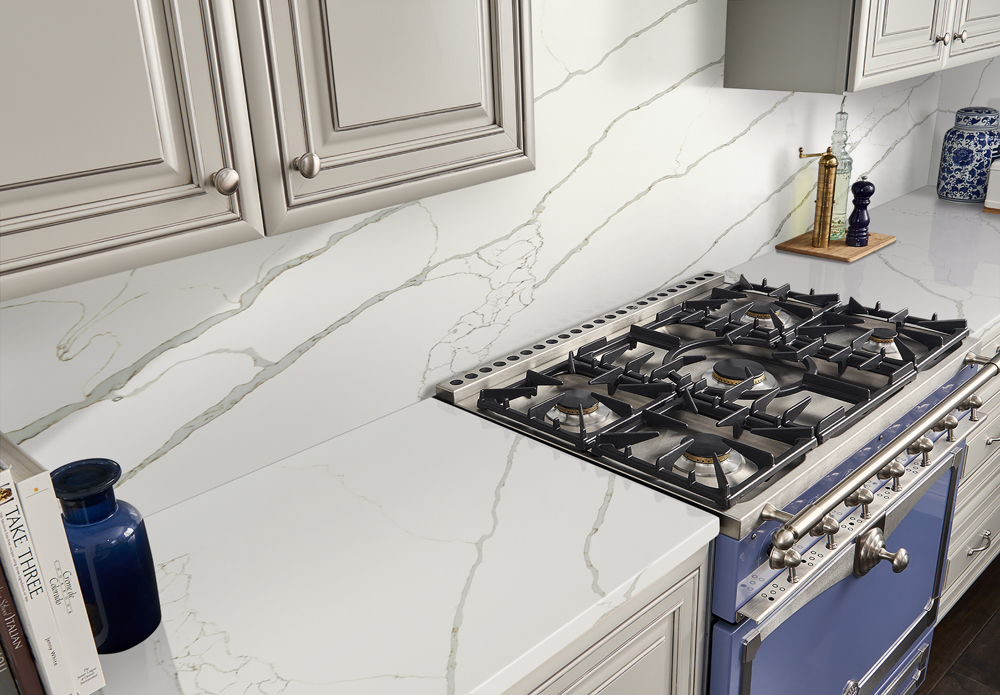 Elevate your space to regal heights with New Calacatta Laza Gold. The bright white backdrop adorned with veins of brown and hints of gold exudes sophistication and timeless beauty.
A TESTAMENT TO INNOVATION
The House of Laza Collection stands as a testament to MSI's unwavering commitment to innovation and design brilliance. With each variation carefully curated to cater to a spectrum of styles and preferences, homeowners and designers alike are presented with an opportunity to craft spaces that are truly their own.
IN THE SPOTLIGHT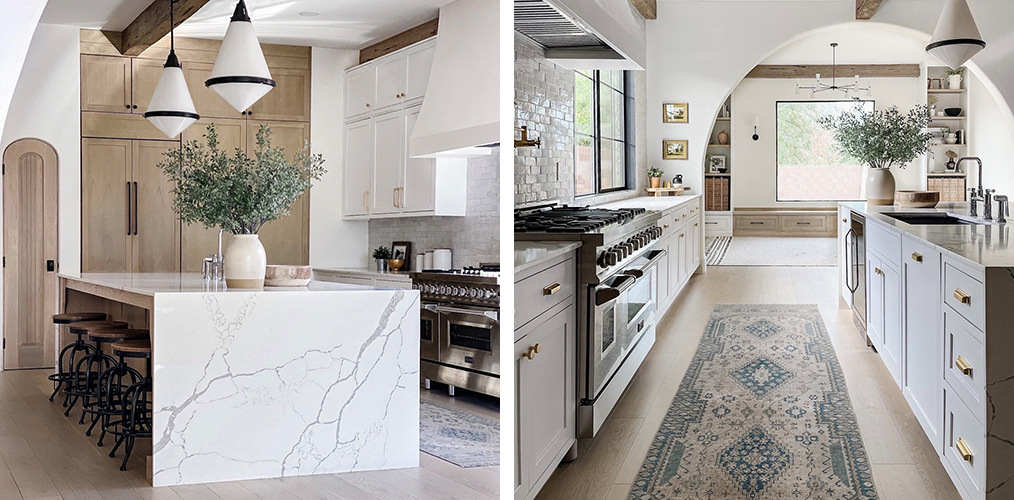 "With Project Mowry, we knew we wanted the look of marble, but needed to install something more durable. So a marble look quartz was the way to go for this kitchen. It really nailed the aesthetic we were going for and, in fact, elevated the entire design." ~ George Hadjichristou, Co-Founder, Vivir Design


MADISON & WELLS DESIGN LLC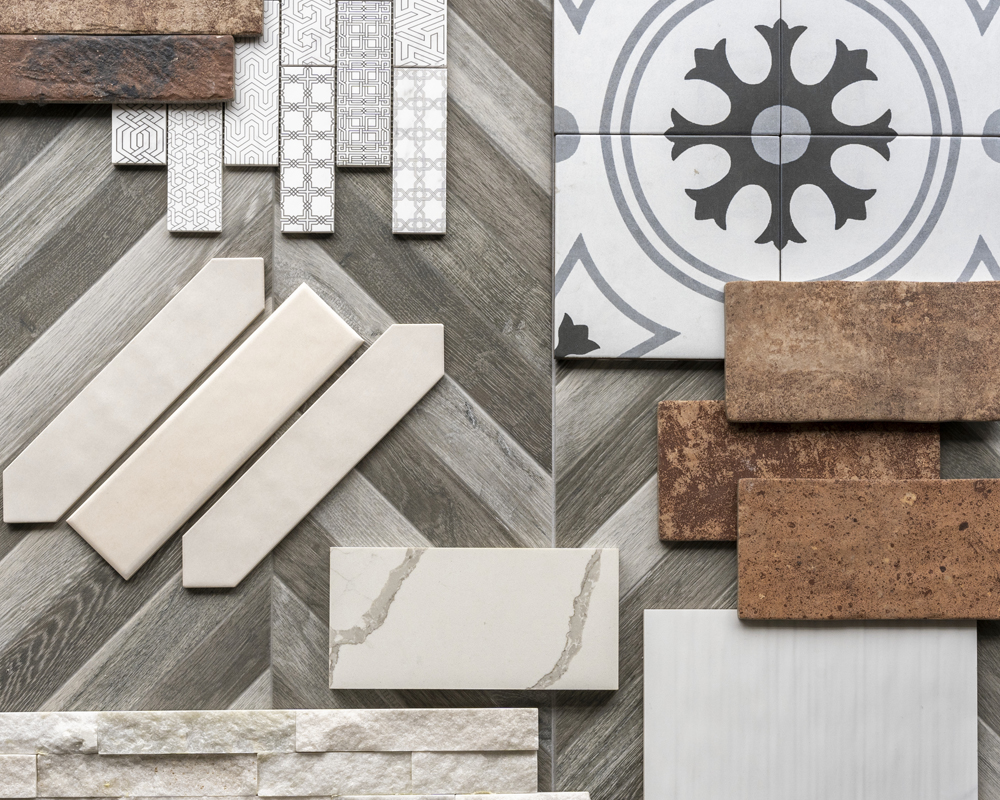 "Calacatta Laza has quickly become a classic in the world of quartz. The gray vein paired with cocoa accents allows Laza to work beautifully with a wide variety of cabinet colors including white, gray, dark wood, taupe and many more. It is the perfect top to elevate any style space. The gorgeous new colorways in House of Laza showcase the stunning vein structure amidst a range of colors." ~ Jennifer Foresman, Owner / Designer / Consultant, Madison & Wells Design LLC
DEFINING ELEGANCE
Whether you are drawn to the classic charm of Calacatta Laza, the modern elegance of Calacatta Laza Grigio, or the lavish ambiance of Calacatta Laza Oro, the House of Laza Collection offers a wide spectrum of possibilities that redefine sophistication and versatility.
UNVEIL ELEGANCE WITH MSI
As the boundaries of innovation are continually pushed by MSI, the House of Laza Collection emerges as a testament to our dedication in creating surfaces that inspire and delight. From the remarkable and iconic Calacatta Laza to its new six captivating variations, this collection is a harmonious symphony of design and practicality, offering a gateway to spaces that encapsulate elegance and functionality.
ELEVATE YOUR SPACES TODAY
Discover the enchanting world of the House of Laza Collection by visiting QfromMSI.com. Immerse yourself in a captivating array of designs that blend the best of Calacatta marble with the ingenuity of quartz. Let the timeless allure of these designs guide you as you embark on the journey of transforming your living spaces into breathtaking expressions of elegance.
WATCH THE HOUSE OF LAZA COME TO LIFE
Experience sophistication, redefine luxury, and discover the House of Laza Collection today, where design meets innovation, and surfaces transcend mere functionality to become expressions of your unique style and taste.