Tile Style: Textured Wall Tile Inspiration For Every Room In The House
September 14, 2017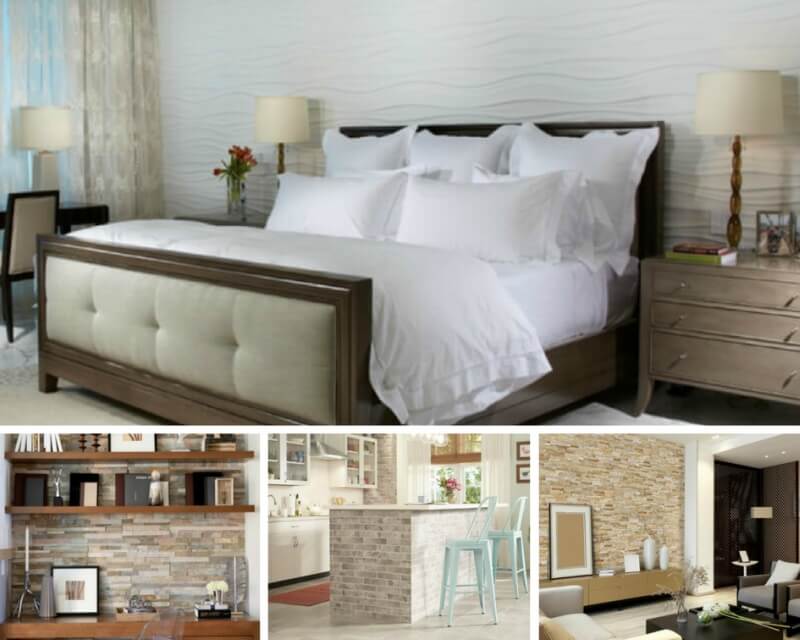 While a great paint color can completely transform your space, mere paint has its limitations. If you're looking to truly add magazine- or Pinterest-worthy "wow" to your home, an accent wall or backsplash of textured wall tile is the way to go! Not only does it add dimension, but also tons of richness and character.
Just what kind of texture are we talking about? There's split-face ledger panel — definitely not just for the fireplace. Brick-look porcelain tiles add that rustic charm. Smooth, glossy raised textures are way better than a plain flat wall.
Some mosaics offer both smooth and rough textures. There's a textured tile for every room in the house — here are just a few design ideas for textured walls to get your imagination in gear.
Taupe Brickstone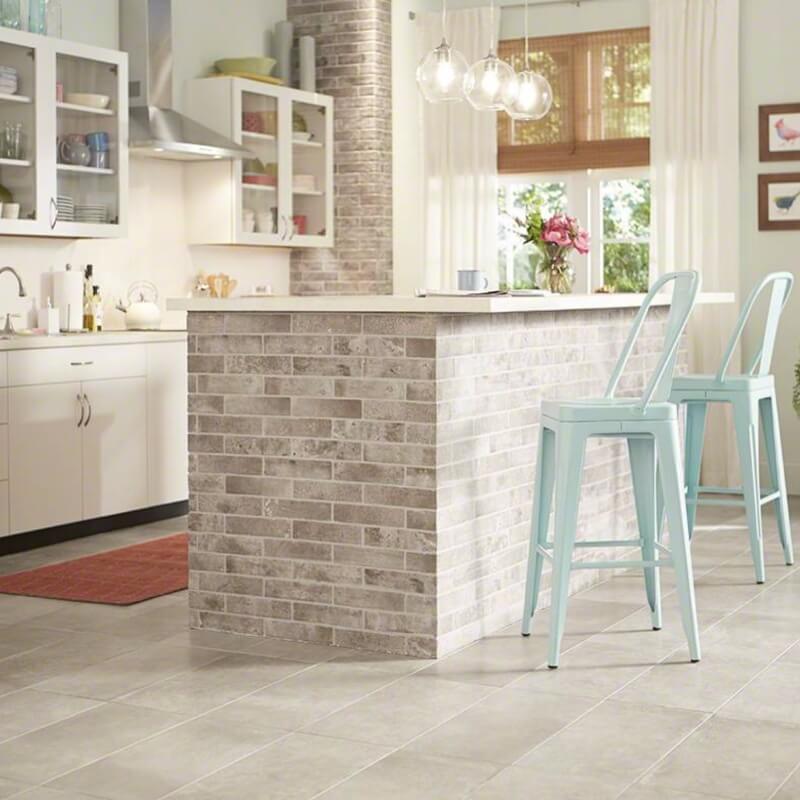 Featured: Taupe Brickstone Porcelain
If you love the look of exposed brick, but aren't fortunate enough to have that as part of your home's construction, we've got something even better. Taupe Brickstone Porcelain is a porcelain wall tile featuring soft gray and taupe, with a rough, realistic texture. Because porcelain tile is lightweight and easy to install, you can include it anywhere — accent walls, backsplashes, kitchen island surrounds, and more.
Greecian White Opus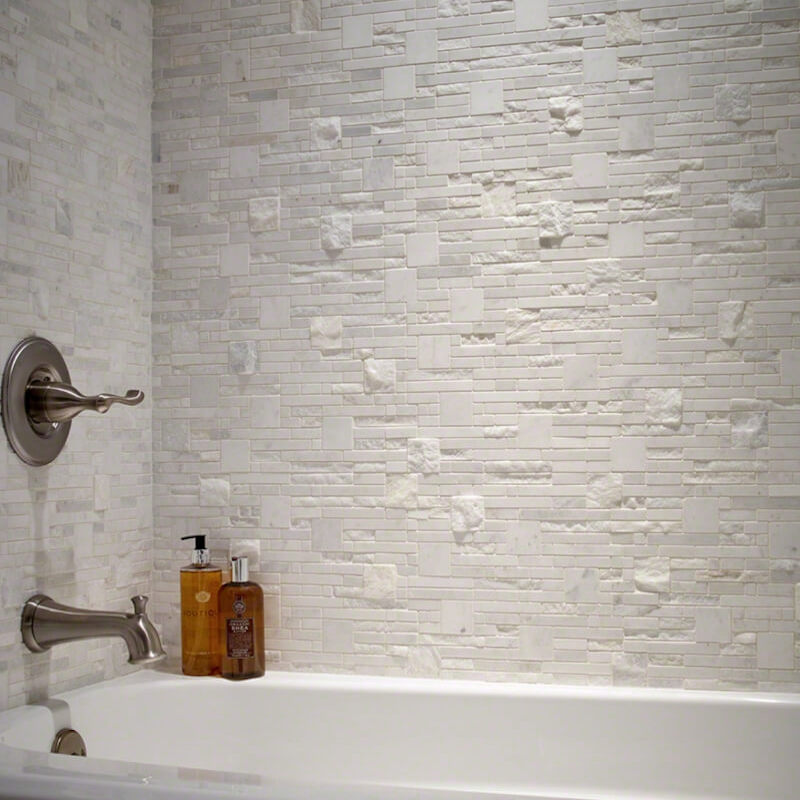 Featured: Greecian White Opus Marble Mosaic
Featuring contrasting textures in shades of soft white and pale gray, Greecian White Opus Marble Mosaic adds an elegant flair to your décor. It's both rustic and refined, subtle and sensational. Crafted from natural marble, it's suited for backsplashes and accent walls in any room. This would look fabulous as a fireplace accent wall, or in the bathroom as a shower surround.
Fossil Rustic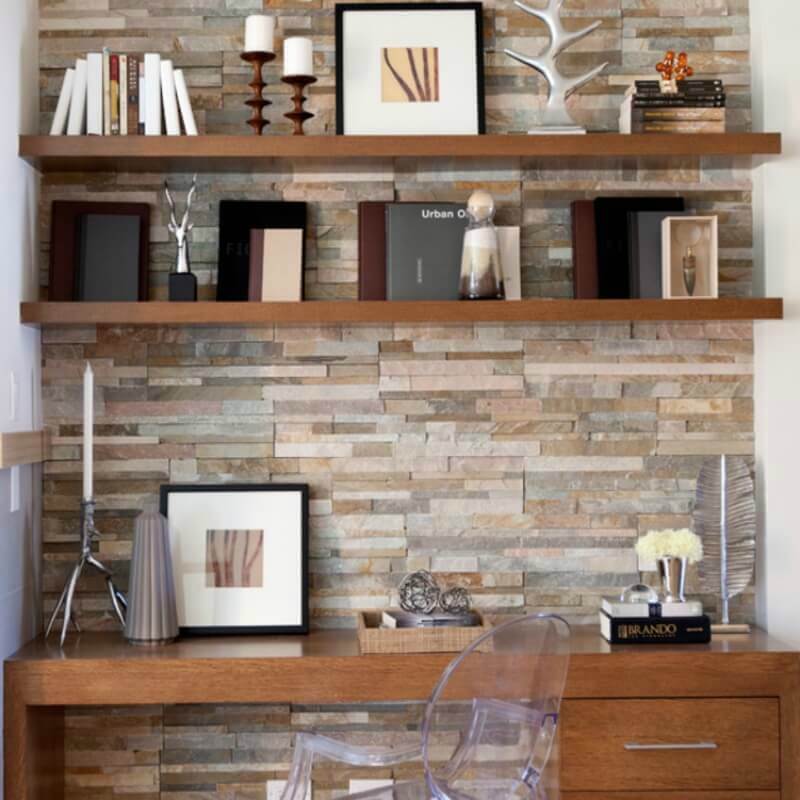 Recreate this look with MSI's Fossil Rustic Stacked Stone (Photo Credit: Houzz)
Got a little nook that needs some personality? Fossil Rustic Stacked Stone is a simple, powerful way to do just that. Its shades of cream, beige and gray are easy to match with wood furnishings and shelving, and other decorative elements. Plus, it's easy to install, since the stone veneer panels are pre-assembled and fit together like puzzle pieces.
Sparkling Autumn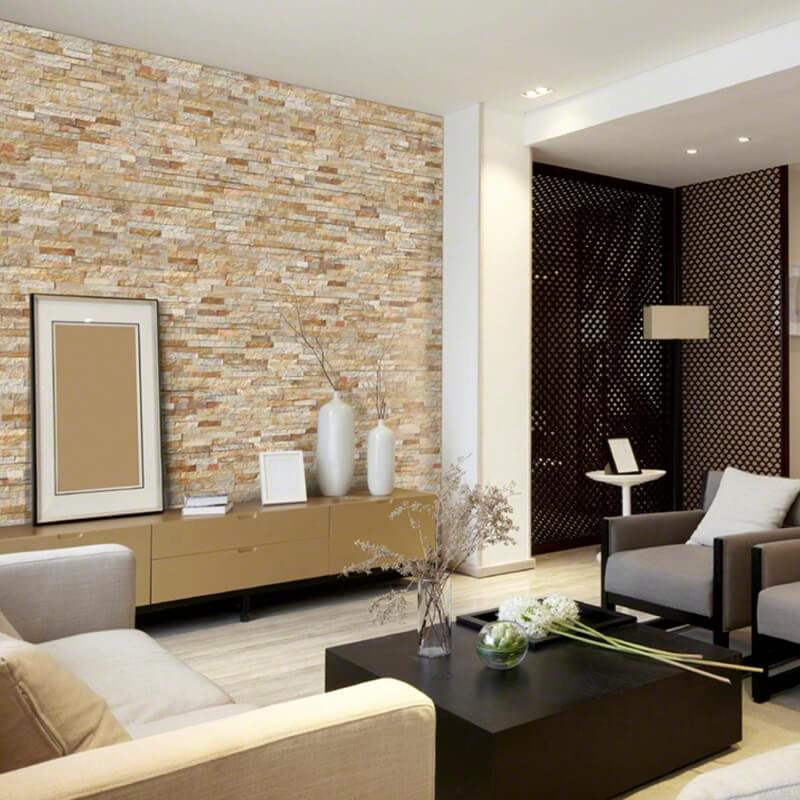 Featured: Sparkling Autumn Stacked Stone
Ledger panel is ideal for small spaces, but why stop there? Sparkling Autumn Stacked Stone, with its rustic yet refined rough texture and 3-D look, can easily dress up an entire accent wall without overwhelming the space. Featuring split-face quartzite in shades of gold, cream, and rust, it's suited for a wide range of decorative styles, from traditional to ultra-modern.
Wavy White Dymo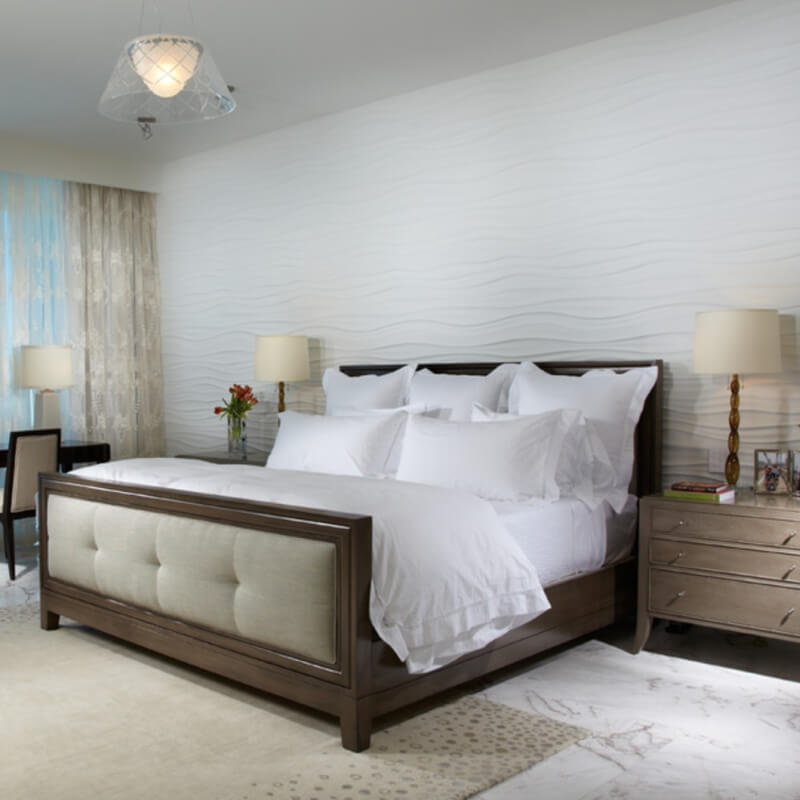 Create this look with MSI's Wavy White Dymo Mosaic (Photo Credit: Houzz)
Bold, dramatic style — it's great in theory, but hard to pull off in practice. Wavy White Dymo Mosaic textured wall tile changes that. The large format 12" x 24" ceramic tiles match side-by-side to create a soothing, eye-catching wavy texture which, in pure white, is still subtle enough to use in large spaces. Its glossy, easy-care surface means one less wall to paint, too. All this with zero upkeep? Love it.
These installations are gorgeous, but we know you'll come up with some creative ideas too. Head over to MSI's Virtual Kitchen Designer or Bathroom Visualizer to choose what interesting combos you can put together, and see the entire gallery of textured tiles on our website.