Top Kitchen Trends For 2016
April 21, 2016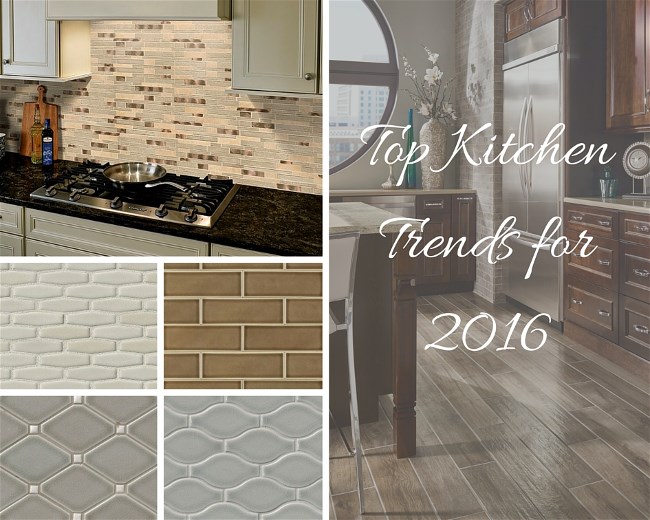 Kitchens, always the heart of the home, have transitioned into the hub of the home. From family command center to kid-friendly workstation to neighborhood gathering spot, today's kitchen strives to accomplish it all. Whether you're getting ready to make large or small updates to the hub of your home, it can be tricky to determine which trends will stand the test of time. How can you ensure that your kitchen updates won't be more than a flash in the pan? Let our look at the top kitchen trends for 2016 be your guide!
Open and Clutter-Free
With the amount of multi-tasking expected from the kitchen, it's no surprise that homeowners are looking to gain some extra flexibility by integrating the kitchen and living areas into one space. Kitchens are getting a boost with more refined styling to allow the space to blend with living area finishes. Drapery, upholstered furniture, and natural fibers help soften the abundance of hard surfaces.
Increasing the visibility of food prep areas creates a need to keep things airy and clutter-free. Subtle glass backsplashes like, Arctic Ice 4x12, create a backdrop that provides an element of serenity. Built-in coffee makers create a sleek look without taking up valuable countertop space. Hidden backsplash panels slide to reveal storage recesses and electrical outlets that help keep clutter at bay while still keeping appliances readily accessible.
Pullout holders for charging tablets and phones allow users to keep electronics off the counters and away from sticky ingredients. Recessed niches for paper towels are a chic alternative to metal holders on the countertop. Finally, glass front cabinets and open shelving create a lighter feel. Just remember to steer clear of this trend if you have a hard time keeping cabinet contents neatly organized as dishes will be out for all to see! All of these items can help create a serene, clutter-free workspace within the home.
Muted Color Makes a Statement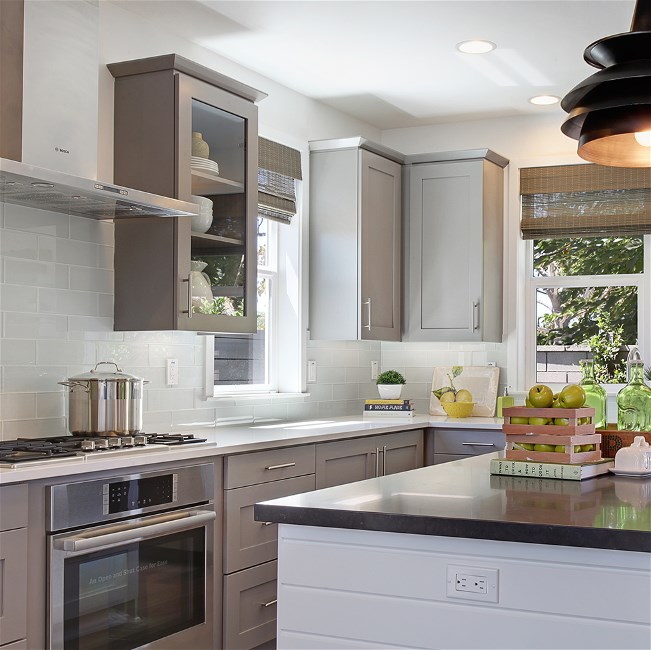 Featured: Shadow Gray Quartz, Arctic White Quartz & Arctic Ice 4x12
Trends in kitchen color palettes tend to shift more slowly than in other areas of the house. The overarching theme for this year will be more muted color palettes with the use of textural and metallic elements to create interest. While white cabinets will continue to top the kitchen wish list, gray, taupe and even washed blues and greens will also gain traction.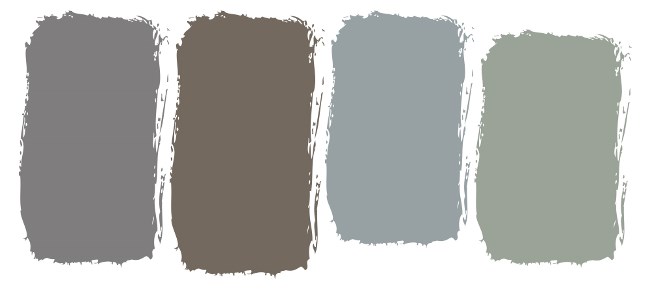 Look for rustic wood options to emerge as well in cabinets and flooring. Wood-look porcelain tile is a great option for those that love the appearance but don't want the maintenance of real wood floors in a kitchen. Two-tone cabinets will also reinvent themselves into softer and more sophisticated color combinations. If you have your heart set on adding some color to your cabinets, make sure to keep the contrasting cabinets in a neutral tone like a rustic wood, white or gray.
This trick ensures that your cabinets will feel balanced and current. In terms of cabinet styles, shaker and recessed panel doors continue to reign supreme! These simplified styles tend to blend better with built-ins and existing furniture in living areas making them a great way to bridge the look of these two rooms. In addition, these looks work well in a variety of home styles including classic, rustic and modern. Be on the lookout for fun updates like metal or textured panels inset in the wood frame to add a finishing touch to your kitchen.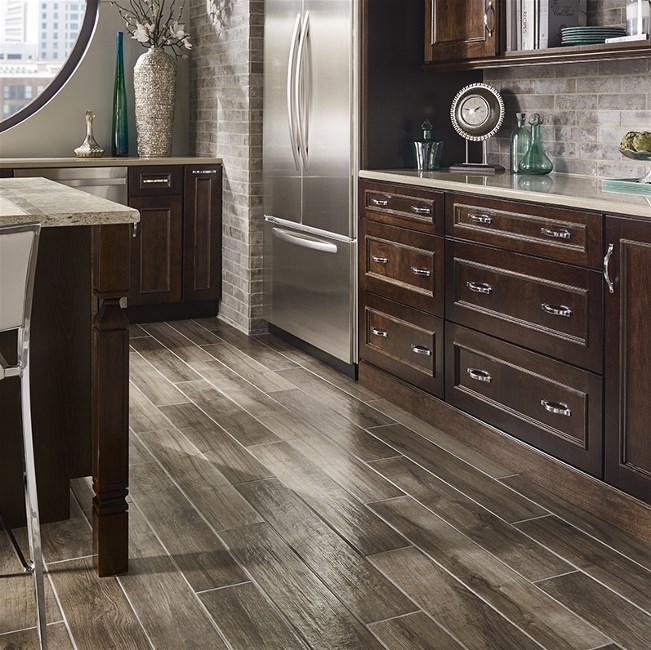 Featured: Palmetto Wood Look Porcelain 6x36
Fresh Patterns for Countertops and Backsplashes
Countertops continue to evolve with the increase in selection of quartz styles that mimic beautiful natural stone slabs. White quartz marble look-a-likes have exploded with styles ranging from subtle to heavily patterned. These options provide the gorgeous look of marble while catering to a more family-friendly environment. White granites and gray quartzites are also elegant options that typically have a little more movement and contrast than marble looks. Sumptuous, exotic granite-looks in gray, taupe and beige quartz will also thrive as they provide a perfect complement to more muted kitchen palettes.
Complementary backsplashes in a variety of materials including natural stone, porcelain, glass, metal or some that blend all of these materials together complete the look! Look for glass, metal, stone mosaic blends that highlight a variety of textures from smooth and shiny to rough and matte. These tiles are the perfect way to add texture to a tonal space. Tile shapes are also changing with the advent of some updated classic shapes including the more elongated subway tile in a 4"x12". The Highland Park Collection features this size subway tile as well as the traditional 3"x6". Adding visual interest to a kitchen has never been easier with backsplash patterns including ogees, updated diamonds and elongated hexagons.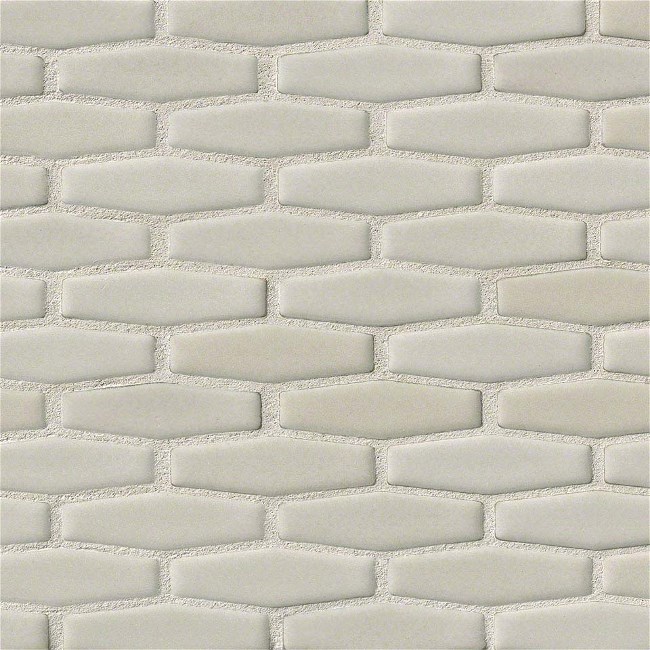 Antique White Elongated Hexagon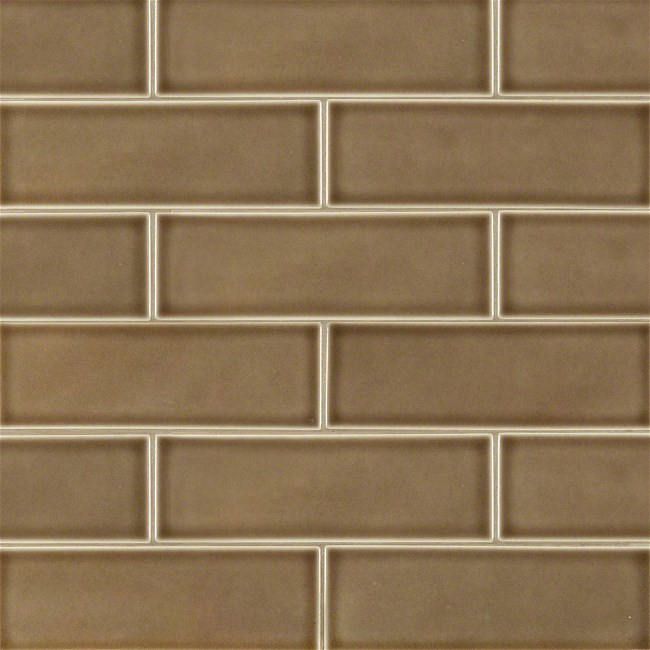 Artisan Taupe 4x12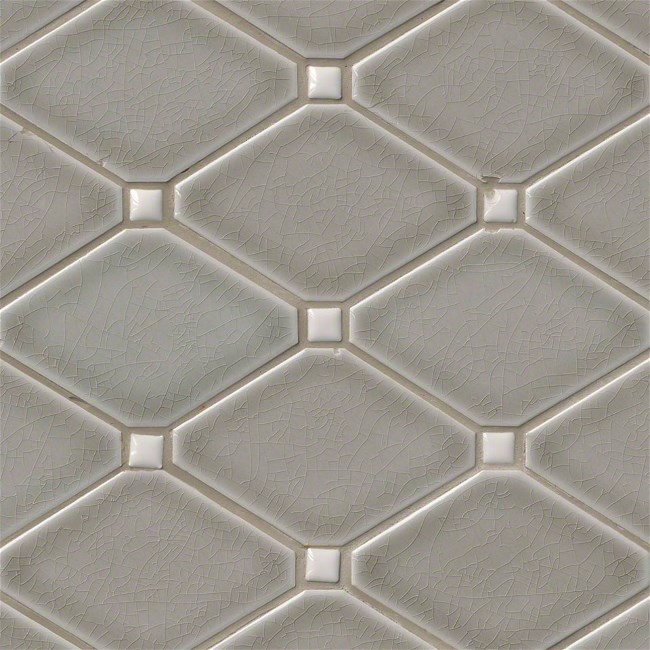 Dove Gray Diamond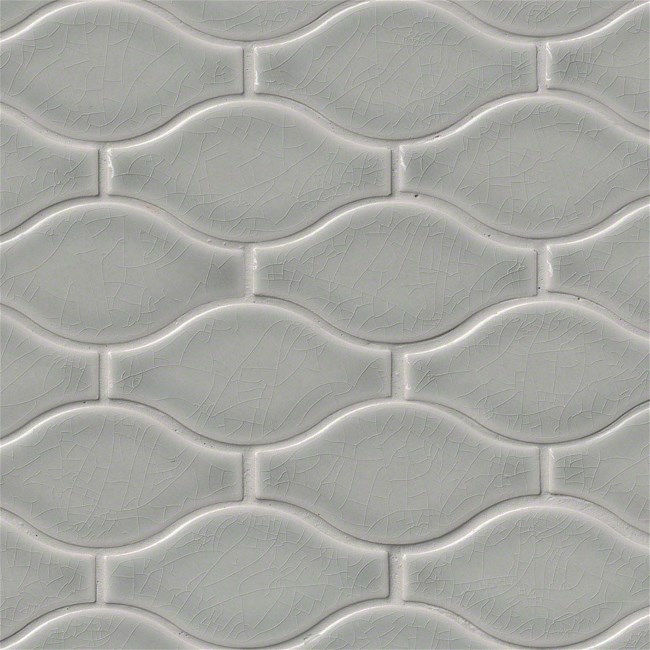 Morning Fog Ogee
Mixed Metals Add Jewelry to the Kitchen
Never before have more "rules" been broken when it comes to metal finishes in the kitchen. The old standby used to be keeping lighting, faucets and cabinets hardware in similar warm or cool metals. Now expect to see warm metals in brushed brass and copper paired with stainless steel and nickel. Don't forget about the backsplash as another opportunity for adding a contrasting metal finish! Champagne Toast Interlocking features the perfect blend of glass, stone and metal for a gorgeous, textured appearance. For a quick update, try adding brushed brass sconces or cabinet hardware while leaving other metals in place. The secret is to keep all elements in a similar styIe to maintain consistency while adding some pop! Instant refresh!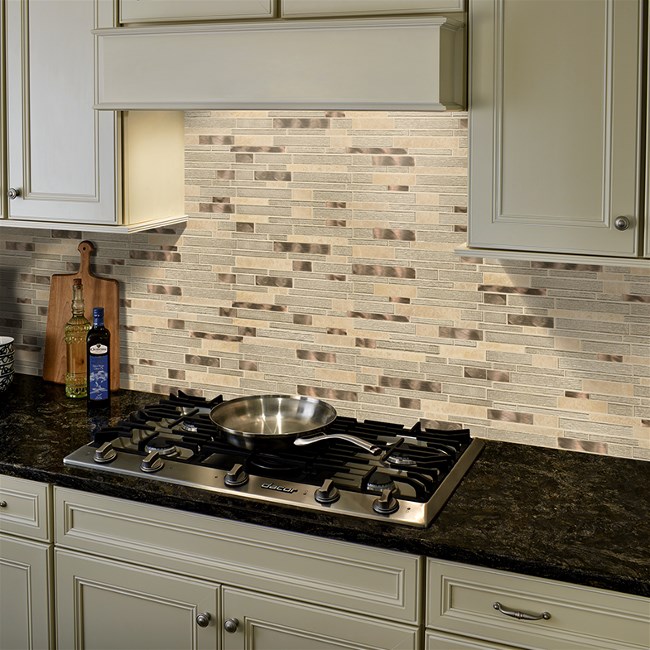 Featured: Champagne Toast Interlocking
When it comes to planning your perfect kitchen, always remember the most beautiful kitchens are the ones that mesh perfectly with your lifestyle! Incorporate the trends that speak to you with classic selections that will leave you loving the heart and hub of your home for years to come.