Tile Style: Welcome Home Flooring (A Story Of Foyers)
June 14, 2016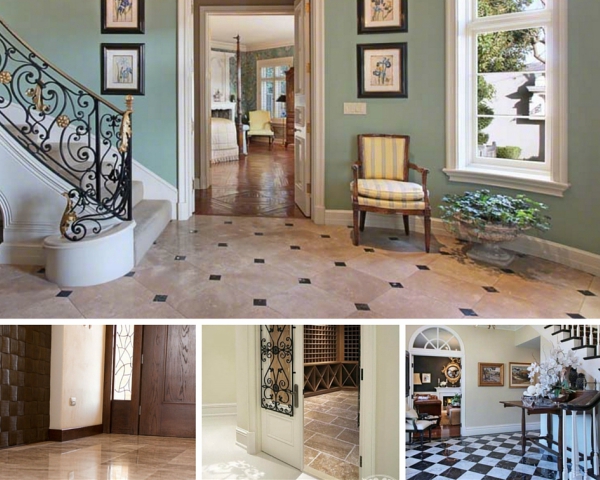 Foyer, lobby, entryway, vestibule… whatever you call it, the interior entrance of your home makes a statement about the rest of your home – and about you. What does yours say? Natural stone floor tile creates an elegant statement that both impresses and adds comfort to this important space.
MSI makes it easy to express your creativity in the foyer with a selection of tile flooring. Here are just a few of the ways we can help your house say "Welcome Home."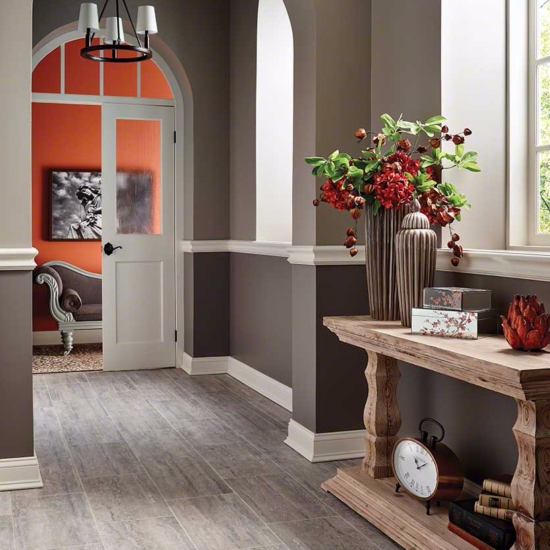 Featured: Veneto Gray Porcelain Tiles
Veneto Gray Porcelain Tiles
It's no secret that porcelain tiles are an excellent choice for flooring, as they are durable and easy-care, and available in a stunning variety of colors and patterns. Veneto Gray is no exception! This colorway is a top-notch choice for the flooring in your entryway, as ceramic tile is able to withstand heavy foot traffic and whatever moisture your guests, kids, and pets track in. With soft beige-taupe shades in an irregular stripe pattern, this tile matches well with any décor from traditional to contemporary.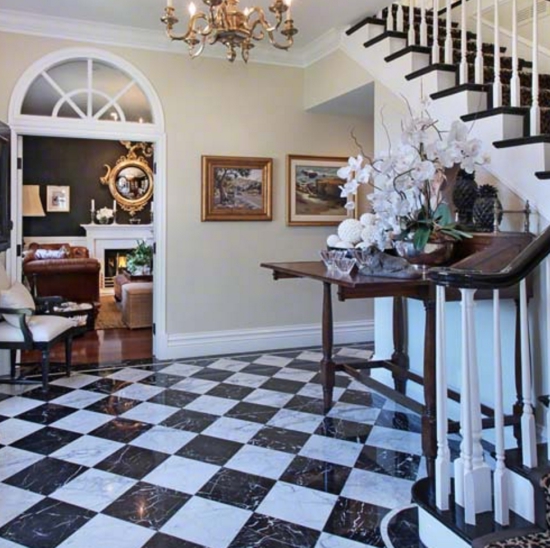 Featured: China Black w/ Vein Marble
China Black With Vein Marble
Turning up the drama to the max, China Black tile flooring with white veining is certain to catch your guests' full attention. It looks great on its own, or consider using it in combination with other tile colorways such as Arabescato Carrara. Its polished finish withstands moisture and is easy to keep clean. This marble flooring also looks terrific on walls, countertops and backsplashes, so you might consider carrying its elegance throughout your home.
Arabescato Carrara Marble
Arabescato Carrara is perhaps what comes to most people's mind when they think of tile marble floors – it's a classic white look with gray swirls. This marble tile is available in a wide array of sizes, such as slabs, mosaics, octagons, large and small tiles, making it ideal either on its own or in combination with other types of tile. You can also choose Arabescato Carrara in a variety of finishes – honed, polished, or tumbled. Install some in the entryway, use it in your kitchen design or in your bath; you will never tire of its easygoing elegance.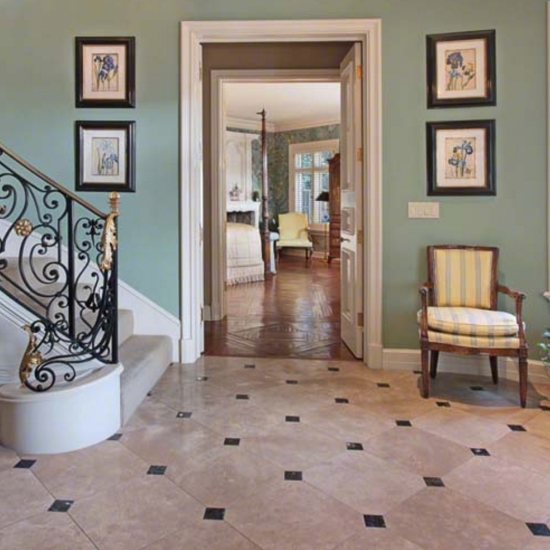 Featured: Emerador Light Marble
Emperador Light Marble
Imported from Turkey, Emperador Light Marble is another elegant, versatile choice for your entryway flooring. A cream-colored background is contrasted with veins and swirls of brown and beige, creating an eye-catching pattern without overwhelming the space. Emperador is available in a tumbled, polished, or antique finish, allowing you free rein with your creativity in design.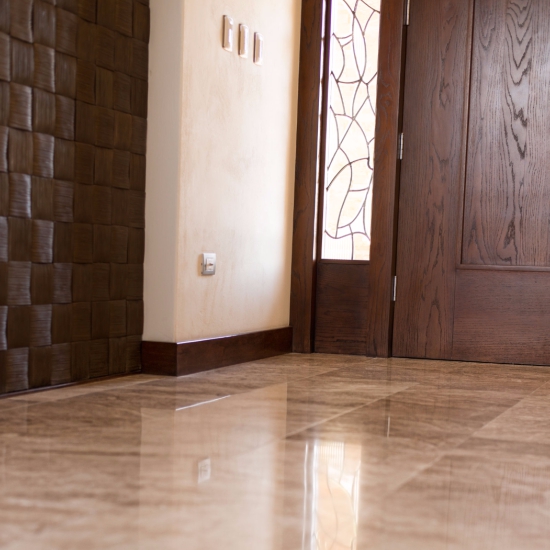 Featured: Caramel Travertine
Caramel Travertine
The swirls and stripes in Caramel Travertine tile flooring, along with its luscious beige, cream and white color combination, make it a natural choice for just about every room in your home. It delivers the elegance of marble, with enough variation and color to infuse real personality and character into the room, too! It's available in both tiles and slabs, so you'll have no trouble selecting it for your foyer floor either alone or in combination with other flooring materials.
As the saying goes, "You never get a second chance to make a first impression." No matter what style you choose for the rest of your home – rustic, traditional, contemporary, cottage, etc. – MSI has a perfect option for the flooring in your coordinating foyer.