Tips From The Trade: Quartz Countertops That Look Like Marble
June 12, 2018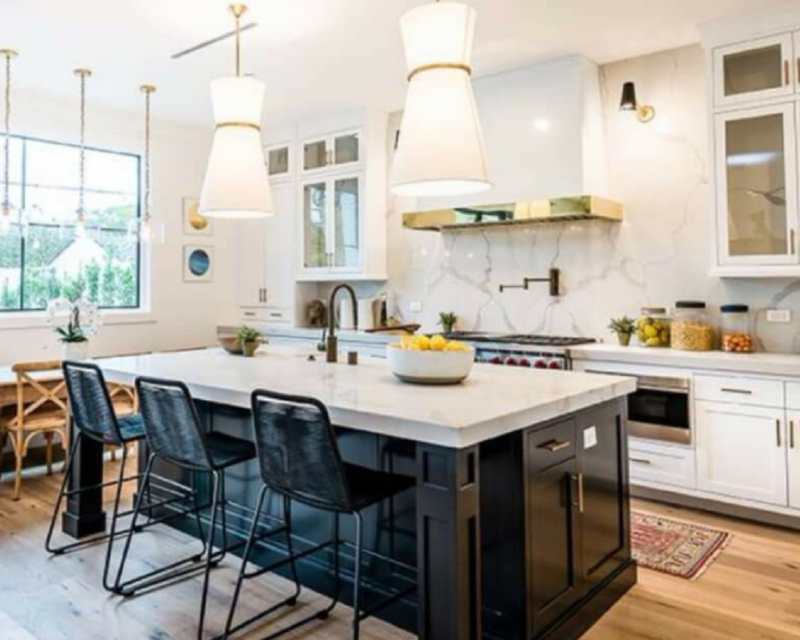 One of the best investments you can make in your home is to update your kitchen and bathrooms. These two hardworking spaces are the first to show wear and tear, and some once-trendy choices (remember avocado appliances?) can quickly date your design.
Bottom line? Of all of the changes you could make, the most effective kitchen upgrades that boost value include refinishing cabinetry and changing the countertops.
For a kitchen or bath that will hold up physically to use and abuse but will also be timeless in design, consider choosing quartz countertops and even a quartz backsplash.
Modern quartz is now available in realistic marble looks that never lose their appeal. Plus, with its durability and nearly maintenance-free quality, quartz countertops will remain beautiful for decades to come.
Calacatta Venice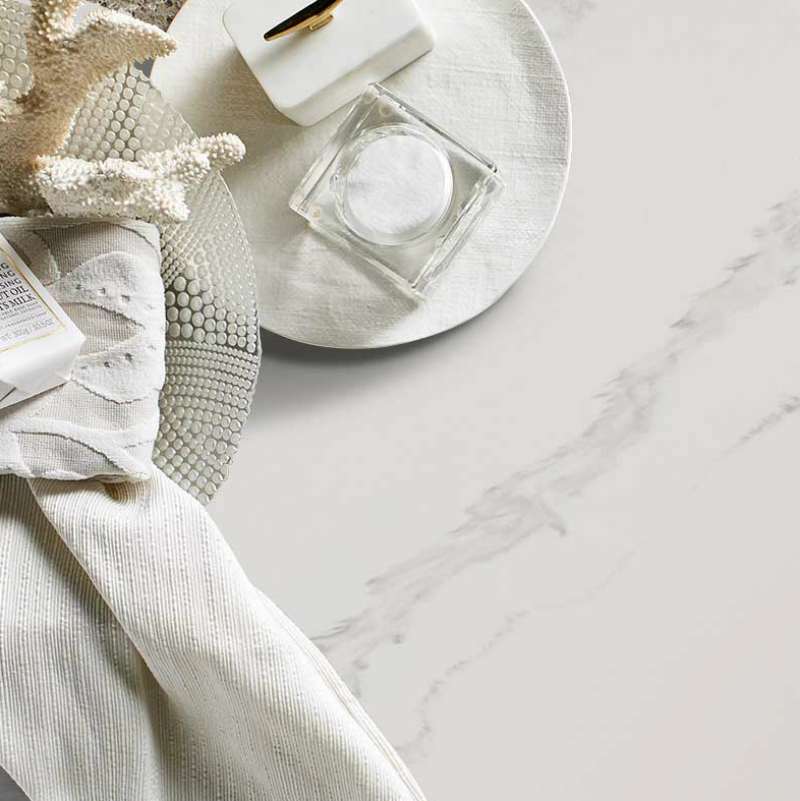 Featured: Calacatta Venice Quartz
A white background with whispering dove and gray veins are the hallmarks of fine Italian marble. Our Calacatta Venice Quartz captures this classic aesthetic perfectly. Even in the busiest of kitchens, this beautiful quartz won't scratch, stain, or etch, and requires minimal daily care.
Generally, all you will need to do is simply wipe up spills quickly with a soft sponge or dishcloth and warm water. For more stubborn spills or sticky situations, use a gentle kitchen cleaner or dish soap. Unlike natural marble, which needs routine sealing and special care, quartz counters allow you to enjoy your kitchen without the hassle.
Calacatta Vicenza
If you love the look of natural marble but are hesitant to use it for countertops in the bathroom, you aren't alone. In fact, look-of-marble quartz countertops might be an even better selling point to homebuyers than actual marble countertops.
Our Calacatta Vicenza Quartz color is a popular choice, and as you can see in this charming bathroom, it looks right at home with the natural marble backsplash. It's a brilliant idea to install natural marble tiles for the vertical surfaces and use the durable and maintenance free quartz for the countertop.
Marbella White
With antibiotic-resistant strains of bacteria, food allergies, and religious concerns, Quartz's poreless surface might be the right choice for your home. In fact, all of the quartz colors in the MSI's Q Premium Natural Quartz are Kosher certified.
To keep germs and contaminants at bay, consider Marbella White Quartz for your countertops and islands. For even easier-to-clean-and-maintain surfaces, quartz slabs can be extended down the sides of your cabinetry–waterfall islands make for quick clean-ups and a sterile environment.
Carrara Caldia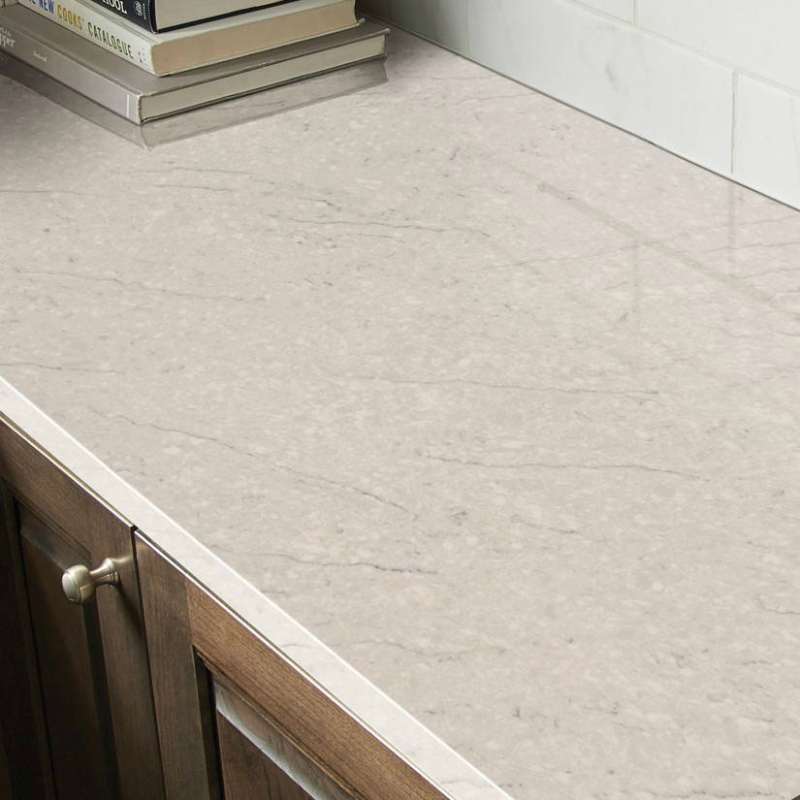 Featured: Carrara Caldia Quartz
If you are doing an expansive renovation or building a new home, the uniform veining and coloration of quartz may make it the best design choice for countertops throughout the project.
Select a marble-look quartz like our Carrara Caldia Quartz, which features fine veining and a creamy white background, to complement design styles from traditional to modern. These neutral hues support a wide range of accent colors and features throughout the property. Plus, rest assured that the Q Quartz Warranty offered by MSI is one of the best in the industry.
Portico Cream
If you prefer a more modern or transitional look, Portico Cream Quartz is a winning look. In this well-appointed kitchen, the custom-edge marble look quartz slab coordinates beautifully with the mosaic backsplash, creating a soothing and elegant backdrop. This quartz features all the movement of natural stone, but in a more subdued and consistent pattern, an aesthetic that is appealing to many.
Quartz that looks like marble is both a timeless and wise choice when upgrading your kitchen and bathrooms. Using one of our gorgeous marble-look quartz slabs is sure to add value to your home and give you the low-stress, zero-maintenance surface you crave.
From traditional Italian marble looks to more modern quartz designs and hues, we invite you to explore our entire Q Premium Natural Quartz Collection to find just the right look for your project.
Read More About Quartz in Natural Stone and Marble Looks:
Beautiful Marble Look Quartz Countertops
Is Quartz More Expensive Than Marble?
Marble Look Quartz Countertops
Marble Inspired Quartz Countertops
Are Quartz Countertops Really More Expensive Than Marble?
Best Marble Slab Alternatives in Quartz Countertops
Thinking About Marble Consider a Quartz Countertop First
Marble Look Quartz Dominates Home Remodels Here's Why