Luxury Vinyl Planks That Look Like A Real Wood Floor
November 10, 2020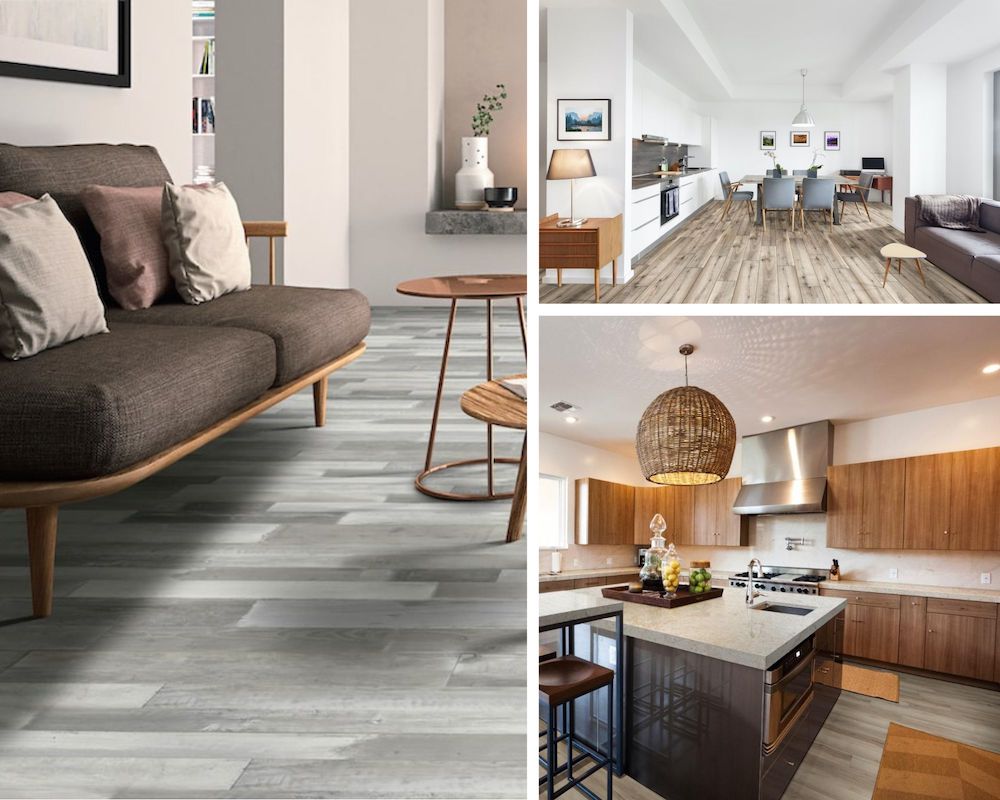 It's time to upgrade the tile floor in your home and you've narrowed down your flooring options to luxury vinyl planks (LVP) or hardwood. Should you opt for the wood-look option instead of authentic wood flooring? Can you get the same character and texture with LVP that you can with hardwood floors? While both flooring options can make any space feel more elegant, you must make the right choice based on your particular needs.
How much foot traffic does the area experience? Do you have pets or children running around that might cause damage? Will the floor be exposed to any outdoor elements? There are a lot of questions to consider — and we can help you select the clear winner.
Before making your final decision, let's take a look at the luxury vinyl plank benefits you would experience by installing this superior flooring option during your next home improvement project.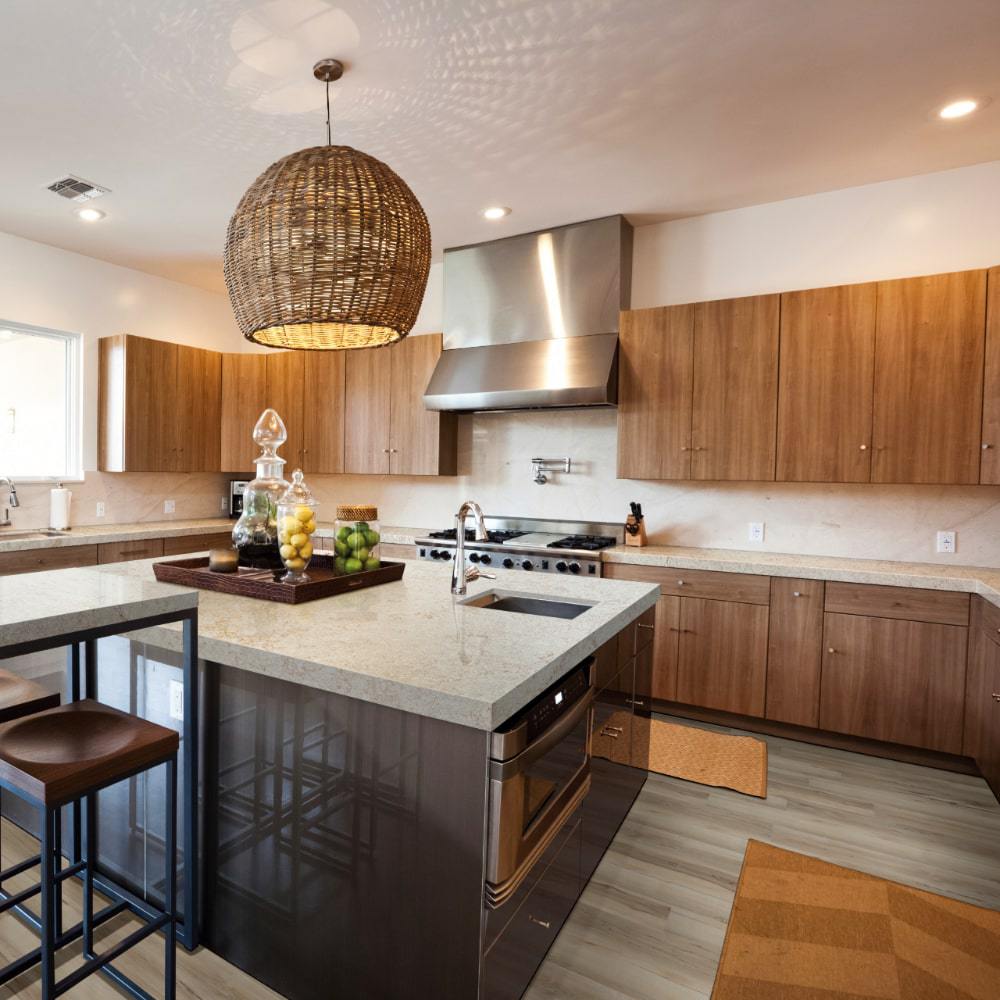 Akadia Luxury Vinyl Planks
The Benefits of Luxury Vinyl Planks
Luxury vinyl flooring has become increasingly popular in recent years — and for a good reason! With unmatched durability and a variety of colors, knots, and grains to choose from, LVP is a no brainer for most home improvement projects.
If you're still on the fence about this remarkable, waterproof flooring material, we've put together a list of the benefits of luxury vinyl flooring to help paint a clear picture.
Affordability
Home improvement projects always seem like a great idea until you determine the finals costs (and no one likes a surprise with a lot of zeros on the end!). With luxury vinyl planks, you can leave the sticker shock at the door because you'll be able to achieve the wood-look you crave but at a much lower price point than the real deal. This might shock you but vinyl plank flooring can cost five to 10 times less than hardwood — allowing you to reallocate a sizable portion of your flooring budget elsewhere!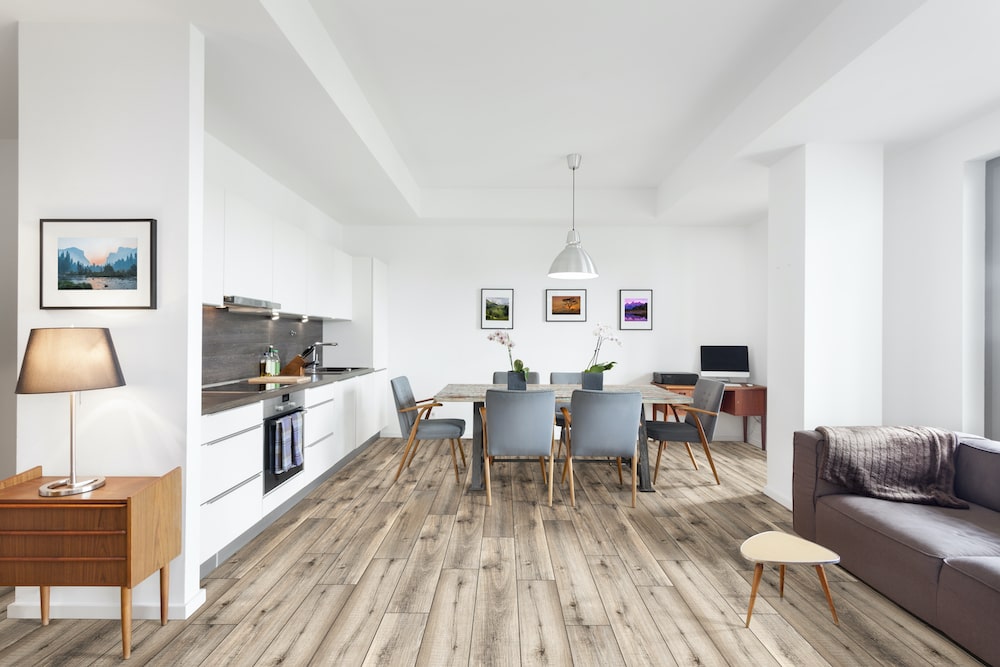 Blythe Luxury Vinyl Planks
Luxury vinyl plank flooring will save you more than just material costs. When it comes to vinyl flooring installation, the average homeowner can install LVP flooring on their own — unlike hardwood floors. Its straightforward interlocking system makes piecing together the tile floor a streamlined and pain-free process. This allows you to cut back on costs even more by reducing your labor costs.
Achieving your dream aesthetic doesn't have to cost an arm and a leg. With luxury vinyl tile, you can create a space with beautiful wood-like floors that provide the charm and character you're looking for, but at a fraction of the cost. That sounds like a win-win to us!
Appearance
If you've been envisioning hardwood floors in your home, you don't have to give up that dream with luxury vinyl planks! While LVP isn't the real thing, it can get you pretty darn close to the look you're trying to achieve — so close in fact that your guests might not even be able to tell the difference!
Luxury vinyl planks come in an array of styles, sizes, grains, patterns, textures, and colors — allowing you to customize your space exactly as you've always pictured it. Whether you're a fan of shabby chic and rustic vibe or more elegant and traditional wood-like appearance, luxury vinyl flooring offers the character you're looking for.
Browse the different variations of Everlife Luxury Vinyl Flooring available to you, or find an example of your desired hardwood appearance and your flooring specialist can find you the perfect match:
.
Maintenance
Luxury plank flooring is ideal for most homeowners because it can seamlessly integrate into any lifestyle. Gone are the days of spending hours on your knees buffing and sealing your hardwood floors. With LVP, you will be pleased to know that very little maintenance is required to keep your flooring in peak condition.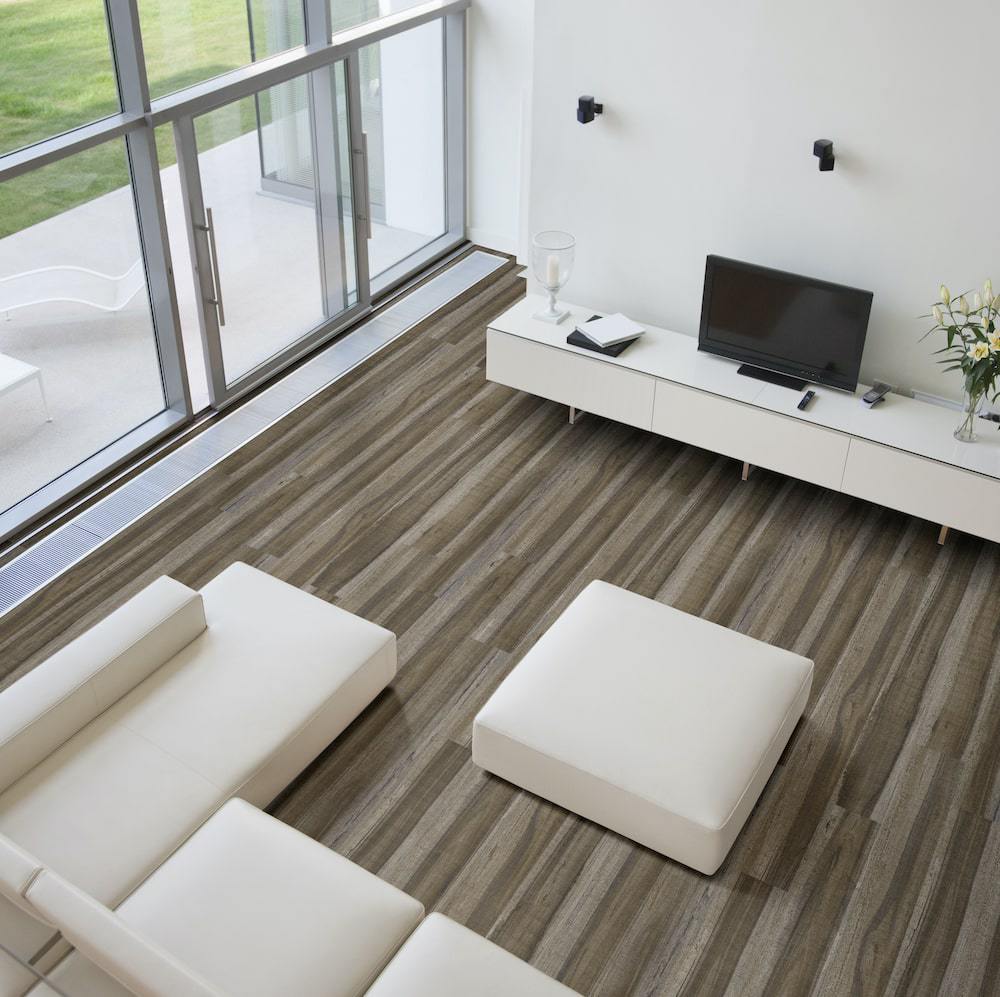 Cyrus
Simply mop or wipe down your flooring regularly to remove any debris and dirt that has found its way onto your floor. That's it. No buffing, no sanding, and no staining. You will have beautiful wood-like floors that will leave your guests oohing and aahing.
Luxury Vinyl Flooring vs. Hardwood Flooring
Now that we've covered a few of the benefits of luxury vinyl planks let's take a closer look at why LVP flooring is superior to hardwood floors:
Versatility – With luxury vinyl flooring, you can completely customize the look of your home and create your desired aesthetic. You'll have all of the same color, grain, and texture options you have for hardwood, along with a variety of other characteristics that can be customized to your vision. Plus, the pattern and look are much more controllable than natural hardwood flooring.
Durability – Hardwood might seem like the tougher option, but it has you fooled. LVP is essentially scratch, dent, and waterproof, providing peace of mind (and helping to keep your wallet happy). There's nothing more frustrating than investing in an extremely expensive flooring option, only to have it damaged a few weeks later. If you have children running around or pets with nails that can scratch the flooring, you'll be glad to know it can withstand whatever wear and tear you throw its way. And with proper vinyl flooring care and maintenance, your tile floors will continue to look brand new for many years to come.
Application – Where do you plan to install your new flooring? The application is extremely important in determining if hardwood or luxury vinyl flooring is the right choice. In most instances, luxury vinyl flooring is superior because of its ability to hold up to high foot traffic. If you have a family that is constantly running around or you're looking to install your floors in areas that are more likely to be exposed to the elements, luxury vinyl planks are the right call.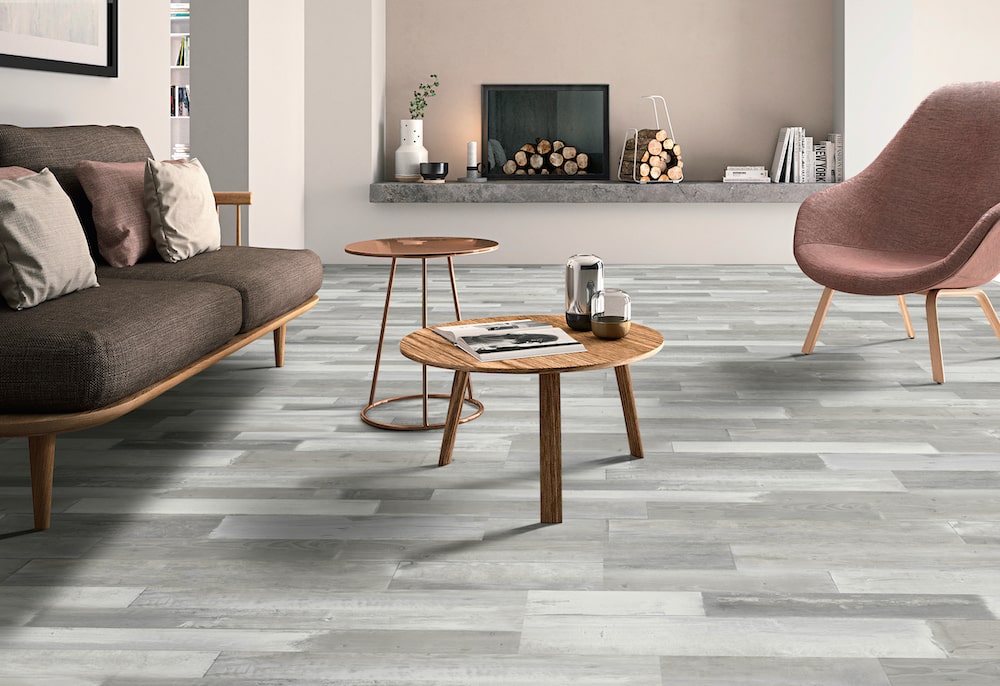 Woburn Abbey Luxury Vinyl Planks
There are many advantages of investing in luxury vinyl flooring over hardwood. If you're still unsure which is the right option for your space, our team can help you navigate your flooring options. MSI Surfaces offers Everlife Luxury Vinyl Flooring that is kid-proof, pet-proof, and low-maintenance — making it a superior wood-like flooring choice!
Have you fallen in love with luxury vinyl flooring? We don't blame you! Let's connect and get started on your project --chat with us online, visit an MSI showroom, or contact an authorized MSI retailer!
READ MORE ABOUT WOOD LOOK TILE:
MSI Rigid Core Vinyl Plank Flooring - Low Cost, Durable Hardwood Looks
The Different Design Styles Of Porcelain Wood Look Tile
Luxury Vinyl Tile Pros And Cons - Wood Look Vinyl Flooring Vs. Real Wood Flooring