Tips From The Trade: 5 Inspirational Tools Featuring Quartz Countertops
January 11, 2017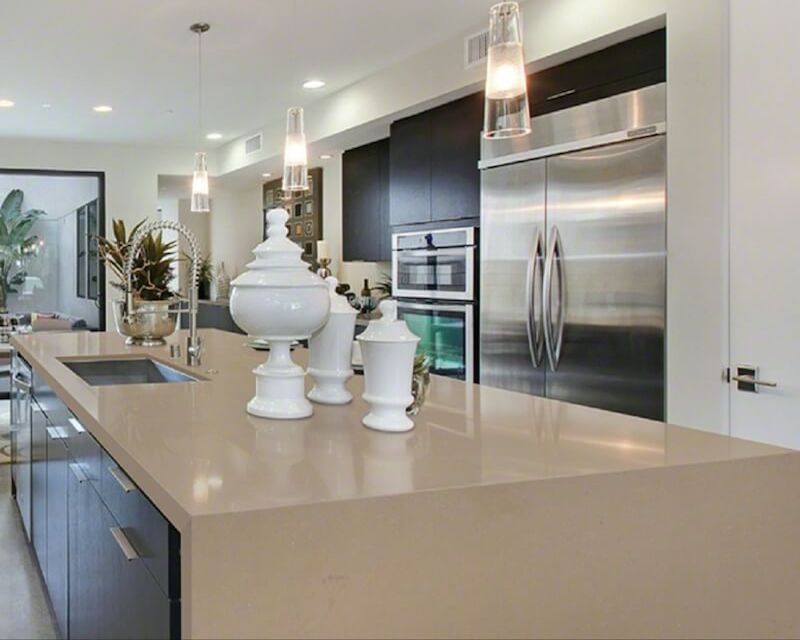 With all of the glorious Q Quartz countertops offered by MSI, selecting the perfect quartz slab for your home can be a daunting challenge. Don't worry – you are not on your own! We want you to be happy with your decision, and also the process of choosing.
Here are five handy tools you can use to become inspired, learn more about our premium quartz surfaces, and be confident in your choice of quartz.
Find a Look You Love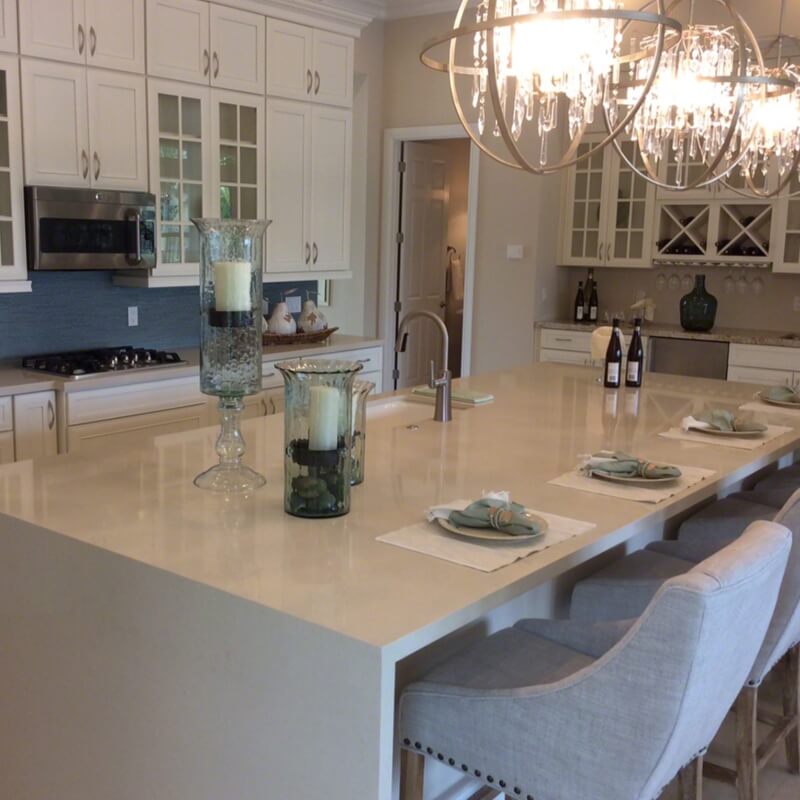 Featured: Hazelwood Quartz
Browse the Q Kitchen Gallery, where you can be inspired by dozens of beautiful kitchens using Premium Quartz for their countertops. You'll also see how well our other tile products coordinate in backsplashes, accent walls, and more, to create a polished designer look. These kitchens range from sleek modern and contemporary to traditional and classic décor. The Q Kitchen gallery can be seen here: msisurfaces.com/quartz-countertops-gallery/
Learn About Top Trends
Here's another way to explore the possibilities in modern countertop surfaces. MSI has recently unveiled a Top Trends Lookbook – an interactive, fun way to explore the latest trends, which include the white-hot marble-look quartz countertops, as well as other quartz colors. It includes links to tons of galleries, blog posts, and visualizer tools. Find the Lookbook here: msisurfaces.com/helloinspiration/
Visualize Color Combinations
A quartz countertop is even more stunning when combined with other products such as an MSI mosaic backsplash, MSI tile flooring, and your choice of cabinetry. Our Virtual Kitchen Designer lets you do just that. It's a fun way to discover new possibilities. Visit here: msisurfaces.com/virtual-kitchen-designer/
See a Kitchen in Action
Enough talk. Now it's time to see the amazing quartz countertop in action! This informative video features a mom and young daughter putting this manufactured surface to the test with an afternoon of baking. See how well this countertop holds up to the rigors of daily use, and how easy it is to keep clean and pristine. Embed: youtube.com/watch?v=2xQiahSoDPA
Order a Sample
Still need convincing? There's nothing like seeing and feeling your Q Quartz countertop product first-hand. You can order a sample online! It's easy. Just visit the web page featuring your preferred choice of quartz colors and click on "Order Sample." Choose as many samples as you like by adding them to your cart.
As you can see, we've provided many ways that you can easily find inspiration for your new quartz countertop, as well as ideas for combining the quartz slab with other MSI tile products. So visit these links, learn more about each product, play around with combinations. We want you to be 100% satisfied with your new kitchen!
Read More About Quartz Countertops Designs and Trends:
Perfect Quartz Countertop Pairings
How Much Should You Budget for A New Quartz Countertop
The Guide to Picking Your Perfect Quartz Countertop Edge
Everything You Need to Know About Buying Quartz Countertops