Tile Style: Stylish Basement Remodels
September 03, 2016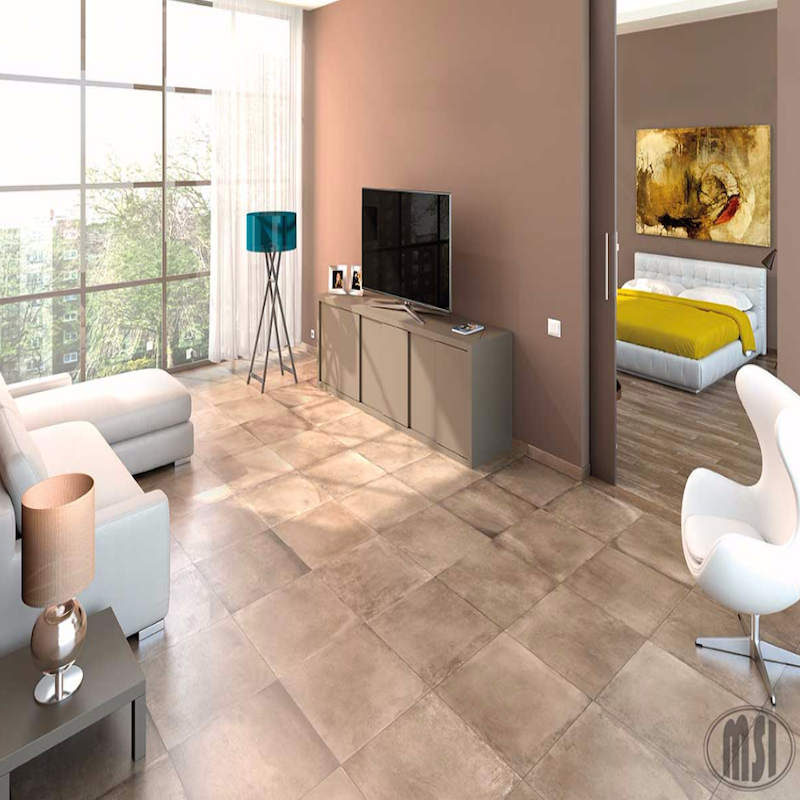 When you think of basements, what's the first thing that comes to mind? Laundry room. Storage space. Maybe a rec room filled with the old furniture that used to be upstairs in your living room? A place for the foosball table, where the teens hang out to play video games. Whatever you're currently using it for, the basement is generally haphazardly decorated, poorly lit, and may even smell damp and musty. But today's homeowners are transforming that space into a truly useful, pleasant area.
The possibilities for basement design are endless! Well-appointed basements generally reflect the "heart" of a homeowner's true interest. Sports fan? Make it the ultimate lounge for watching the game. Do you entertain often? Create a stylish, well-stocked bar complete with pool table (bumper pool if space is an issue). Into fitness? Make it a home gym! If you work at home, this could become your dream home office space. These great tile options from MSI are perfect for your basement design.
Durango Honed Double Beveled Threshold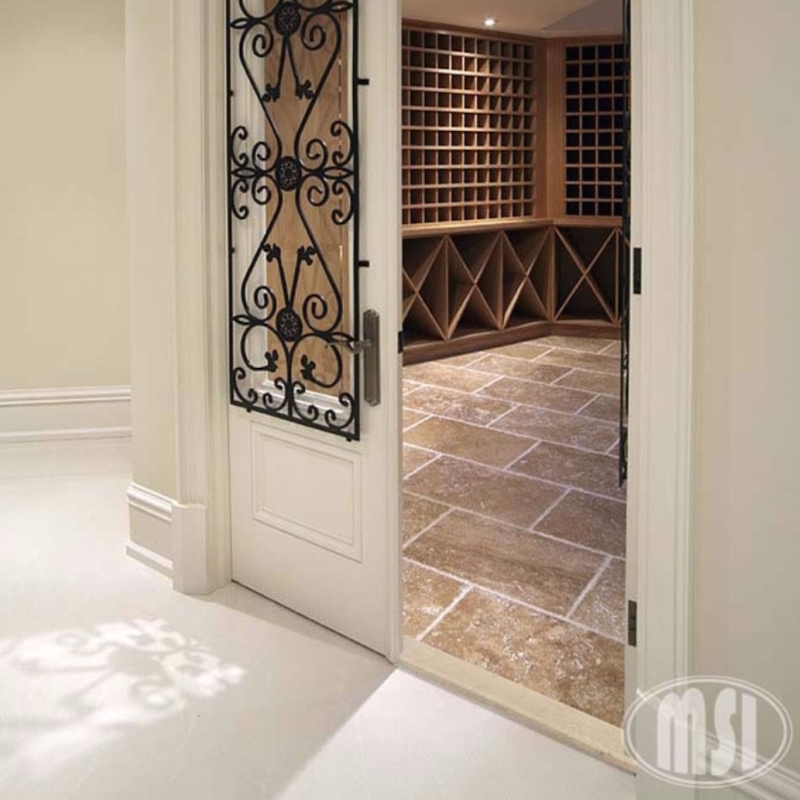 Featured: Durango Threshold
Beautiful basements begin with the doors and windows. The Durango Double Beveled Threshold is a honed travertine in a soft cream shade, with slight variation for added eye appeal. If you're fortunate to have a door to the outside, a good threshold not only looks nice, but it can help prevent drafts and moisture intrusion. These also work perfectly for window sills!
Salvage Red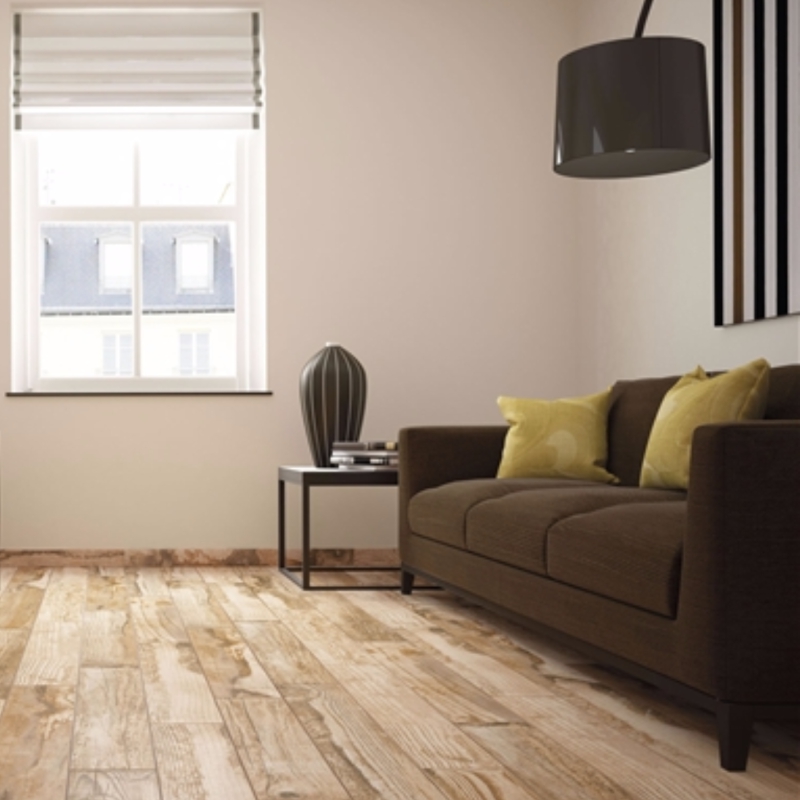 Featured: Salvage Red
Man-caves, wine cellars, home theaters and sports-themed rooms call for cozy, rustic hardwood flooring. But because of its underground location, wood flooring can be problematic – it only takes one heavy rainfall (with power outages, and a non-functioning sump pump) to ruin your floor. Salvage Red Porcelain eliminates that worry; it's porcelain tile that looks like wood. It's perfect for walls, too.
Silt Capella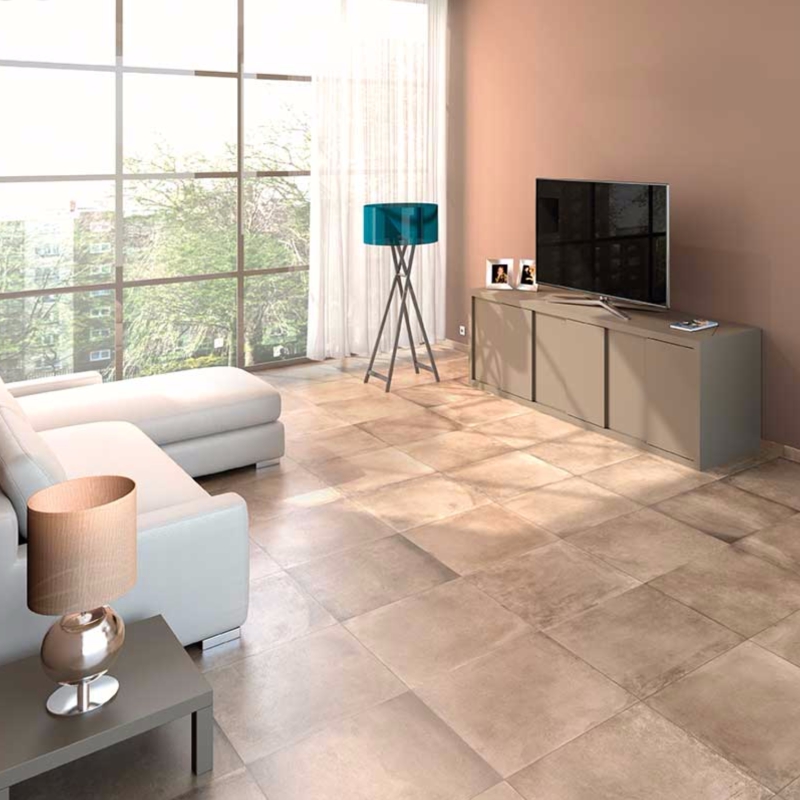 Featured: Silt Capella
Need flooring for a basement bedroom? Silt Capella Porcelain Tile is easy to keep clean, it is not only water resistant, but it goes along with any type of décor. It's a porcelain tile resembling terra cotta, in shades of beige and taupe. Coordinate the tile bedroom floor with an adjoining bathroom for ultimate convenience. Keep in mind that if you place a bedroom in your basement, you'll need to make sure there are at least two ways out of the house in case of fire, such as through an egress window.
Sierra Blue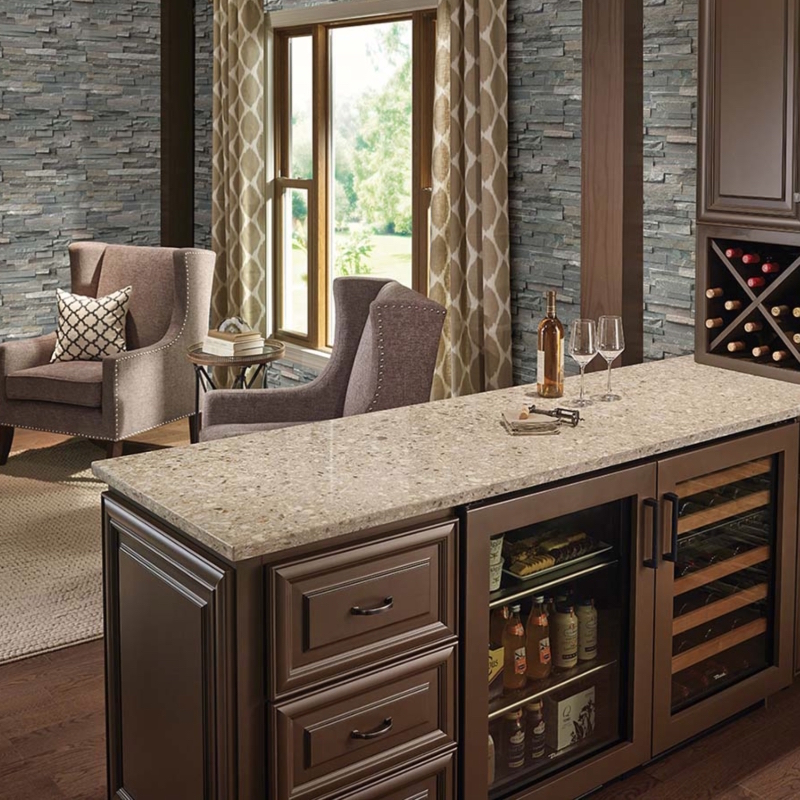 Featured: Sierra Blue
If stark, plain, cinder-block basement walls make you sad, Sierra Blue Quartzite Ledger Panels may be your solution. This natural stone features shades of blue, gray, white and rust; stacked at varying depths, it adds great texture and interest to an accent wall or fireplace.
Arctic Golden
Featured: Arctic Golden
Another great solution for your basement walls is Arctic Golden, a stacked-stone ledger panel of natural quartzite, in shades of buff, taupe, and gray. This is an ideal choice especially if your basement lacks natural lighting.
Your basement plans depend upon your home's layout, and what kind of basement you have to work with. If you have a traditional basement, natural light will be in short supply since those tiny windows aren't much help. On the other hand, you may be lucky enough to have a walk-out basement or a split-level, with big, bright windows, at least on one side. If you tend to have a lot of moisture in the basement, you'll need to address that before beginning any remodeling project and use water-resistant materials, such as a marble floor. But no matter what type of space you have to work with, there's a solution that will add value to your home – and the time you spend in it.