A Dyi Dream Come True: Peel And Stick Backsplashes
June 01, 2019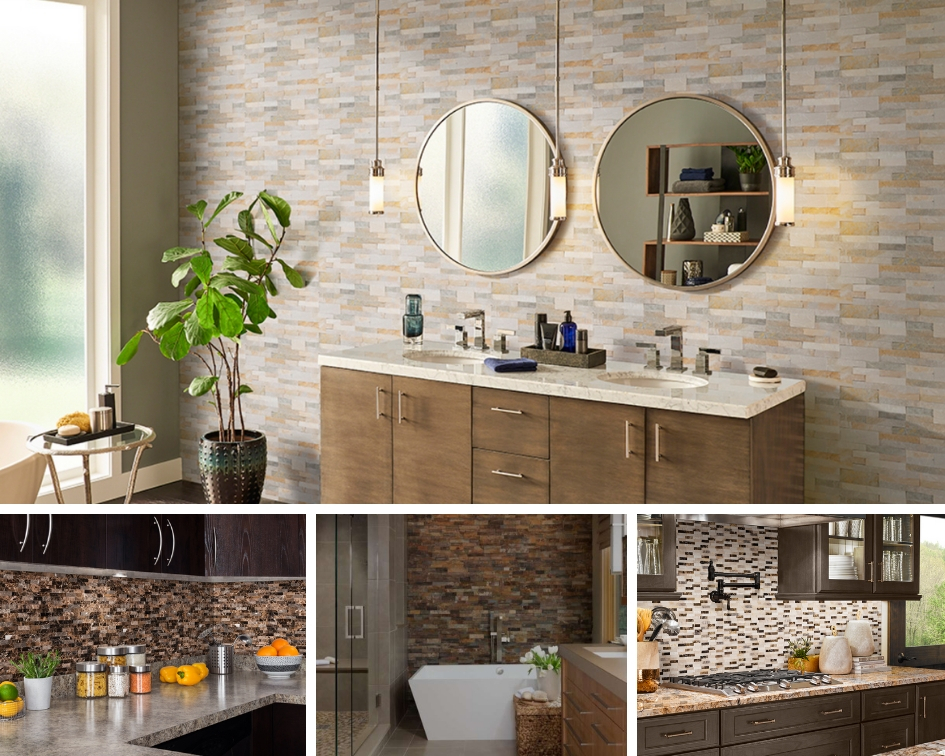 Backsplashes add so much to a room, especially when they harmonize with surrounding cabinets, countertops and décor. Who can beat a beautiful backsplash tile behind a sink or stove to accentuate a kitchen's character and aesthetic? Many people view backsplashes as labor intensive when it comes to installation, needing the help and handiwork of a professional with an assortment of tools. However, MSI has gone a step further to make your life easier with easy-to-install peel and stick backsplashes that bring a whole new meaning to DIY!
Think decorative mosaics are impossible to install on your own? Well, think again!
Peel and stick backsplashes create a convenience that's hard to beat, yet many people might have questions about them. Introducing STIK Wall-Tile. This collection consists of authentic natural stone in all different colors and designs at budget-friendly prices that you can explore with our backsplash visualizer. They do not require mortar or grout, which is certainly good news; instead, they have an industrial-grade adhesive, which secures them so they will not slide, move or fall.
Prepping your wall is an important step in the peel and stick process, as you want a clean, smooth and dry surface for optimal hold. Removing outlet covers prior to installation is crucial, as well. Upon removing the protective backing, you simply spray soapy water onto the adhesive, where you'll have several seconds to adjust it prior to the hold securing. Many people draw lines at the bottom of their wall so they know where their rows will go.
This process is empowering and exciting in its own right, but what about some top tier backsplash designs? Let's delve into a few to get your decorative juices flowing—hopefully, you'll find some inspiration and the right peel and stick backsplash that works for you!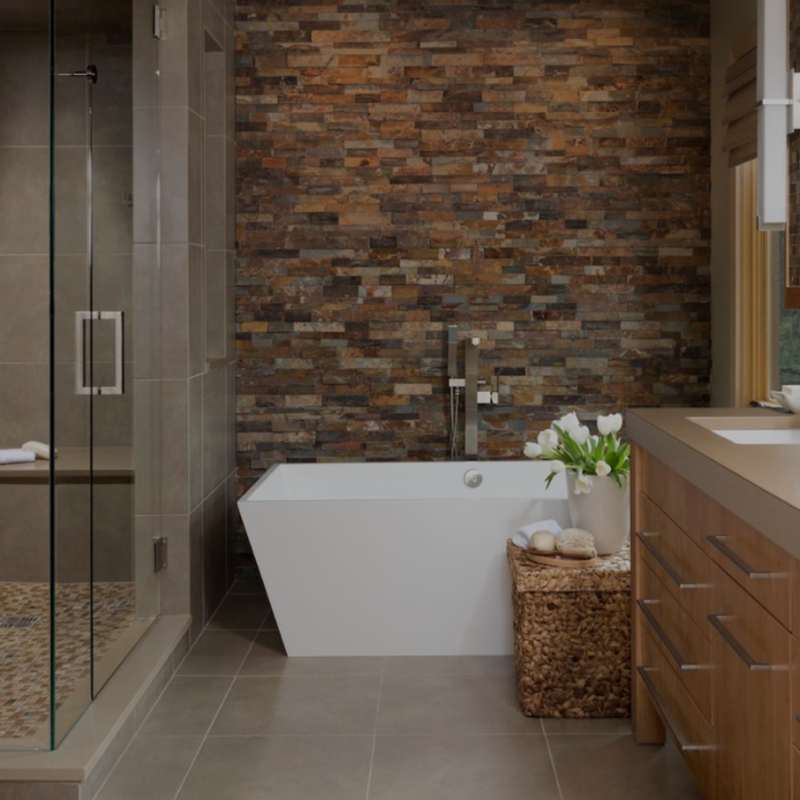 Create a similar look with MSI's Gold Rush (Photo Credit: Houzz)
Gold Rush Peel and Stick Stacked Stone is a vibrant backsplash design made from fine slate—all while blending rich golds, reds and grays. Clearly, the earth tones in this are sure to work in a variety of places in your home or kitchen!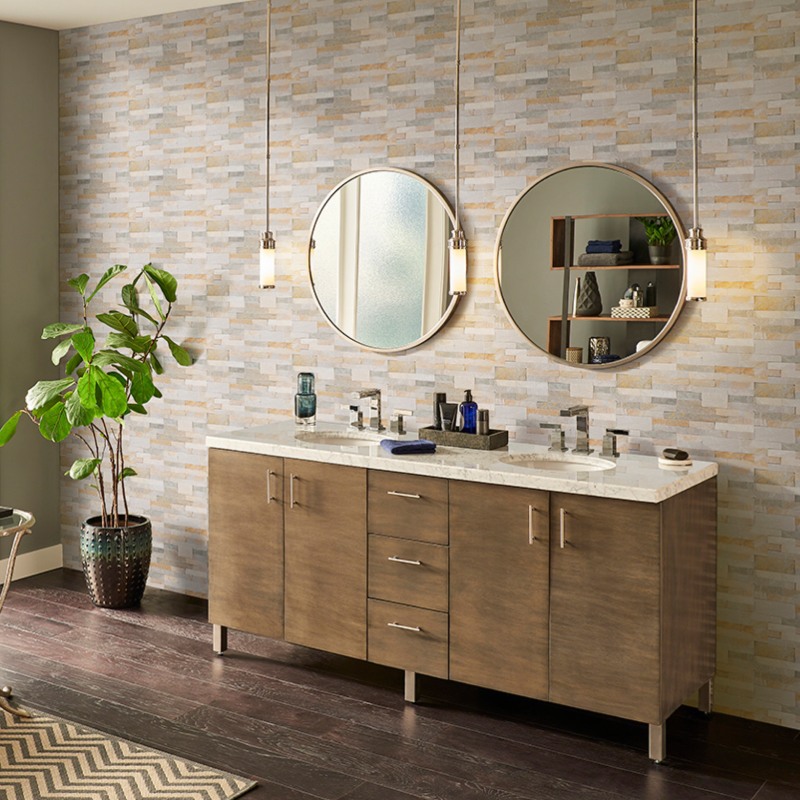 Featured: Golden Honey
Golden Honey is a natural quartzite mosaic that is not only easy to install, but stunning to look at. It's impossible to not feel at ease with the blending of white, gold and honey.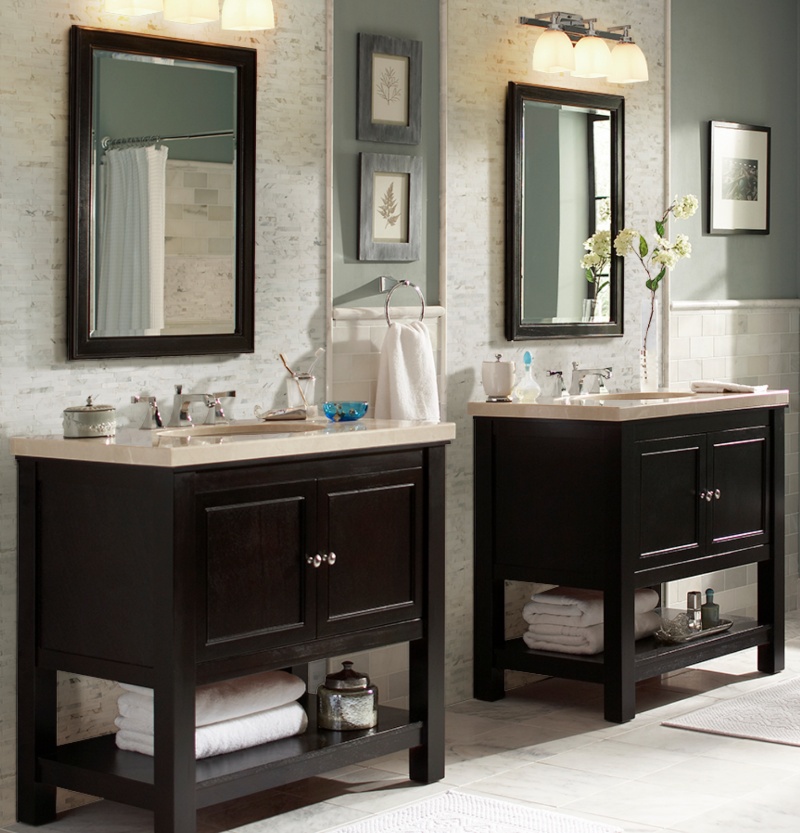 Featured: Calacatta Cressa
Calcatta Cressa is a classic design made consisting of natural marble for a smooth and sophisticated look and feel ideal that creates a warm, inviting atmosphere.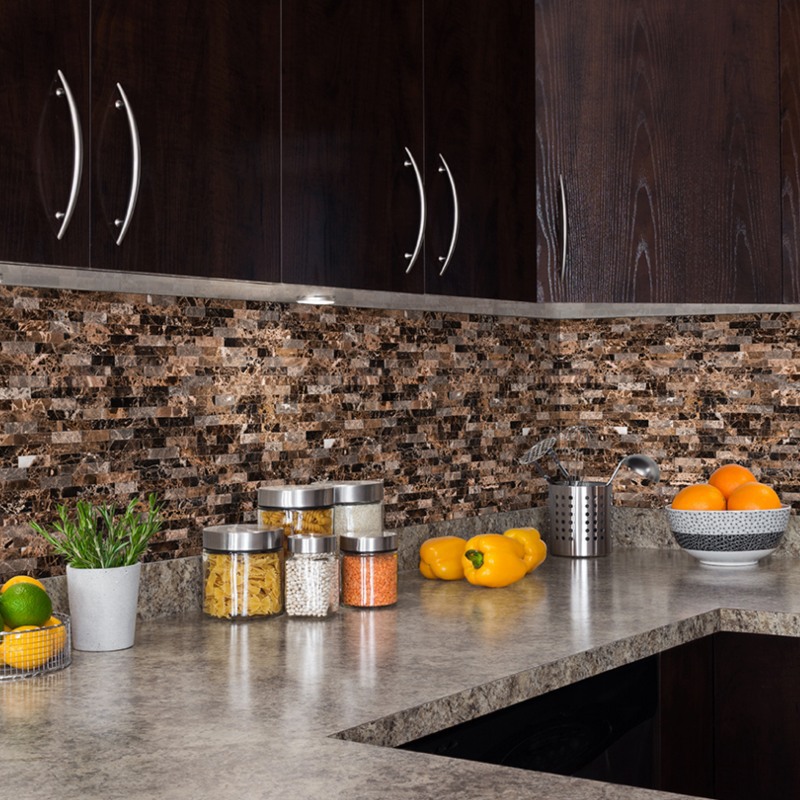 Featured: Emperador Splitface
Emperador Splitface is a backsplash design made up of striking gold tones that emulate true elegance, particularly when right next to a complimentary cabinets!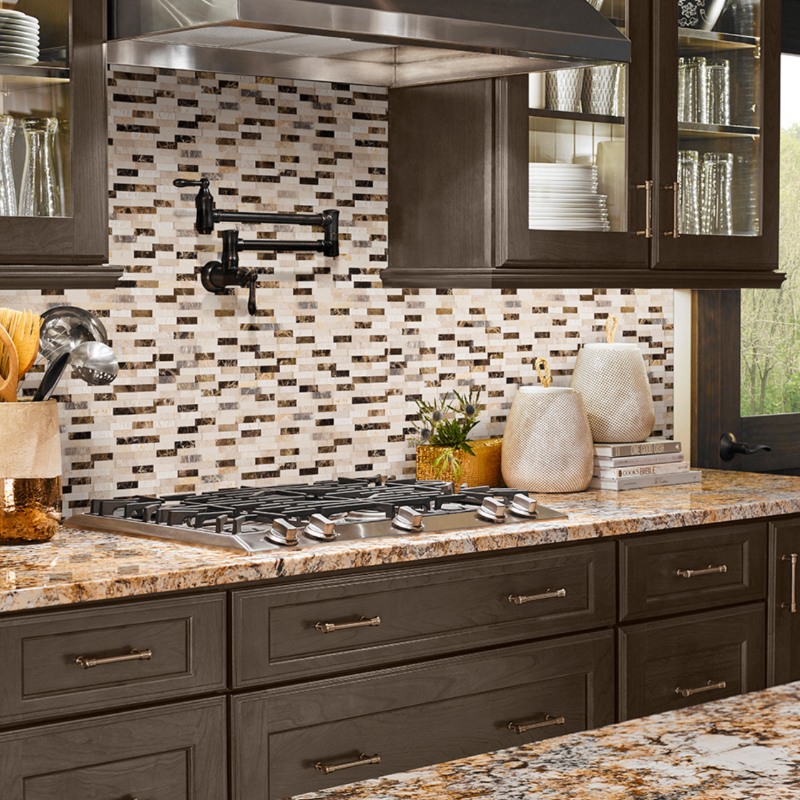 Featured: Emperador Blend Splitface
And finally, the Emperador Blend Splitface features an assortment of beige, brown and cream, making for a beautiful peel and stick marble mosaic wall tile.
Thankfully, peel and stick backsplashes allow you to enjoy the design and nuance of quality tiles without the intimidating elements of installation. These easy and stunning backsplash designs are sure to make a wonderful addition to your home, wherever you put them!
For more detailed information on vinyl flooring, including installation costs for Luxury Vinyl Flooring, visit our website for our entire line of luxury vinyl planks.
Are you ready to get your DIY project started? First, find your peel and stick tile backsplash by reviewing MSI's expansive Stik Wall Tile Collection, then find and visit an MSI Backsplash Tile Dealer in your area.
READ MORE ABOUT MSI BACKSPLASH TILE
A Nod to Mother Nature: Recycled Backsplash Tile
Awaken Your Walls with Marble Geometric Pattern Backsplash Tile
Backsplash Design Guide Part 1: Backsplash Tile Basics
Backsplash Design Guide Part 2: Endless Color Possibilities