Expert Tips For Choosing Luxury Vinyl Flooring In Homes With Pets Or Children
April 24, 2023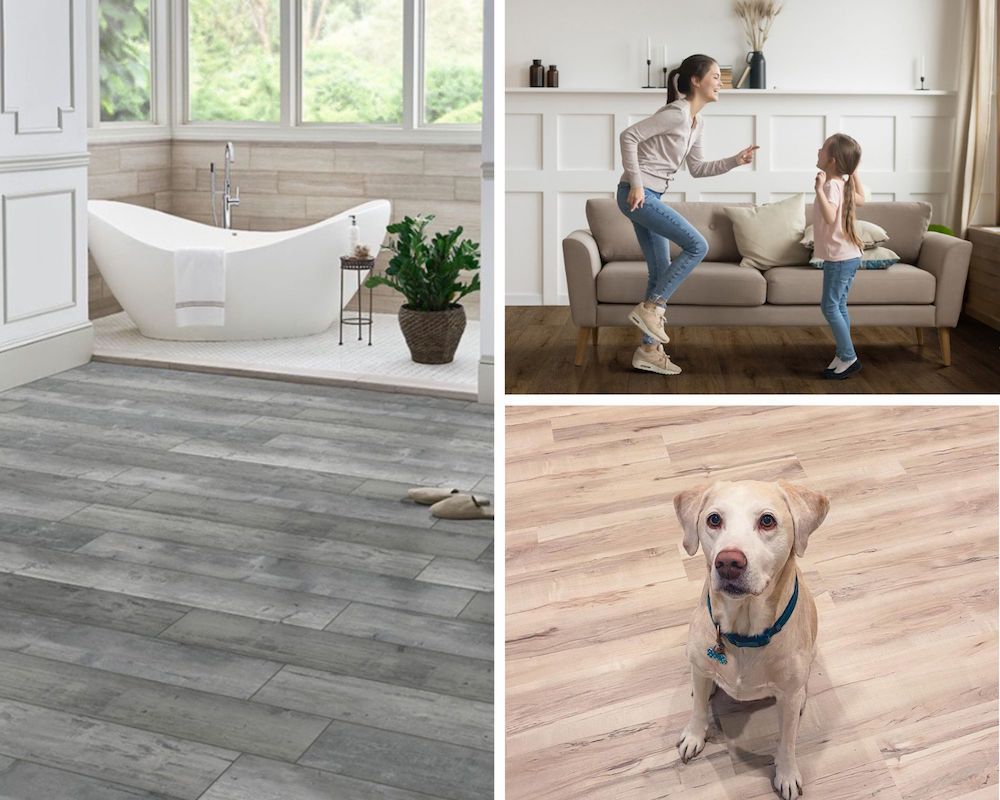 With so many options, choosing the right flooring for a home with pets or children is essential. First, the product's desired look, price, and benefits must be considered. Next, you need premium flooring that stands up well to the daily wear and tear that these loved ones bring to the equation. Luxury vinyl flooring is an excellent choice that meets all these needs. Read on to discover expert tips for making the right decision to meet your needs.
LUXURY VINYL FLOORING BENEFITS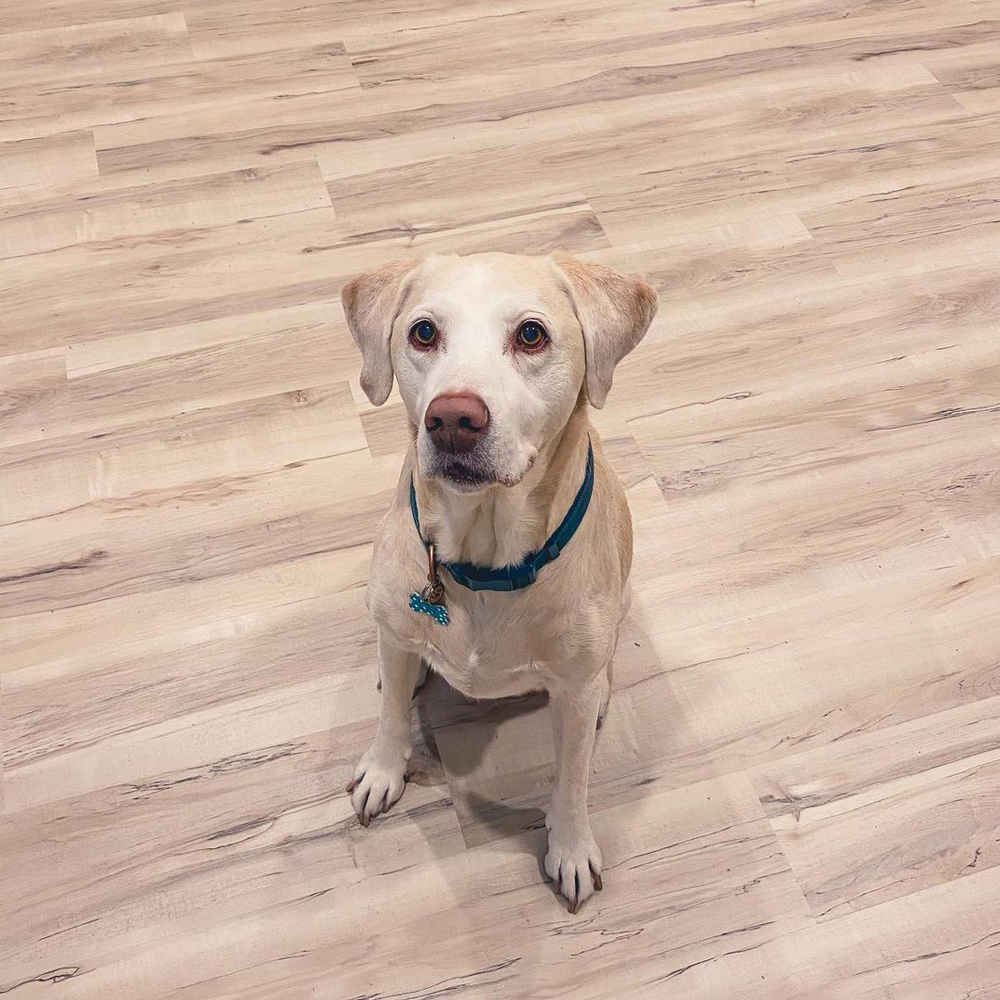 Photo Credit: Akadia Luxury Vinyl Planks by @casa_de_sass on Instagram
The myriad benefits of luxury vinyl for busy households like yours cannot be understated. First, a surface like our Akadia Luxury Vinyl Planks is 100% waterproof flooring. Regardless of whether you're addressing a minor spill or a major clean-up, these planks will maintain the breathtaking look of authentic wood.
It's hard to believe that vinyl that looks this good is also highly durable, but it's true. In addition to being waterproof, it's scratch, stain, and dent resistant. With the industry's best warranties, you can rest easy knowing it will go the distance compared to hardwoods and laminates. On top of this, this premium flooring delivers an on-trend look, is eco-friendly, easy to install and maintain, and affordable.
HOMES WITH PETS
Welcoming a pet into your family is one of life's greatest joys, but with pets comes a lot of extra wear and tear. The nails of a dog or cat can damage a floor not built to withstand them. If you adopt a puppy during the potty training period, you'll certainly deal with potential stains. Even trained pets are bound to spill water from their bowl or have an occasional accident that needs cleaning up.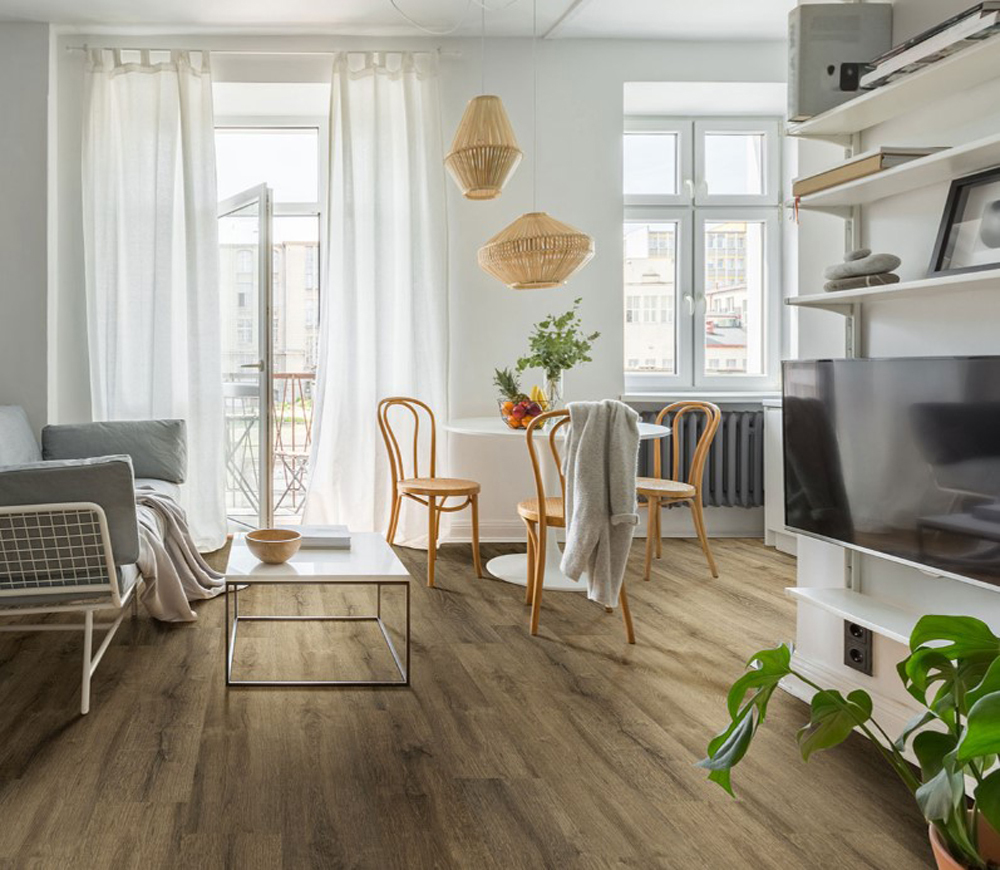 Walnut Waves Luxury Vinyl Planks
Our Walnut Waves Luxury Vinyl Planks are great for small spaces with lots of pet traffic. Equipped with our exclusive CrystaLux™ protection layer, a strong wear layer providing advanced protection, these planks have the added durability and longevity to withstand even the most rebellious pet. With its deep brown tones, subtle knots, and light grains, these wood-look tile planks are nearly indistinguishable from the real thing and sure to impress anyone who enters your home.
HOMES WITH CHILDREN
As with pets, if you have children, you need to factor it into your selection. Children are new to the world, with a ton of energy, and with that liveliness comes spills, stains, and general wear and tear that can take its toll. Thankfully, due to being engineered to have extreme durability, with luxury vinyl, you won't need to worry about these things.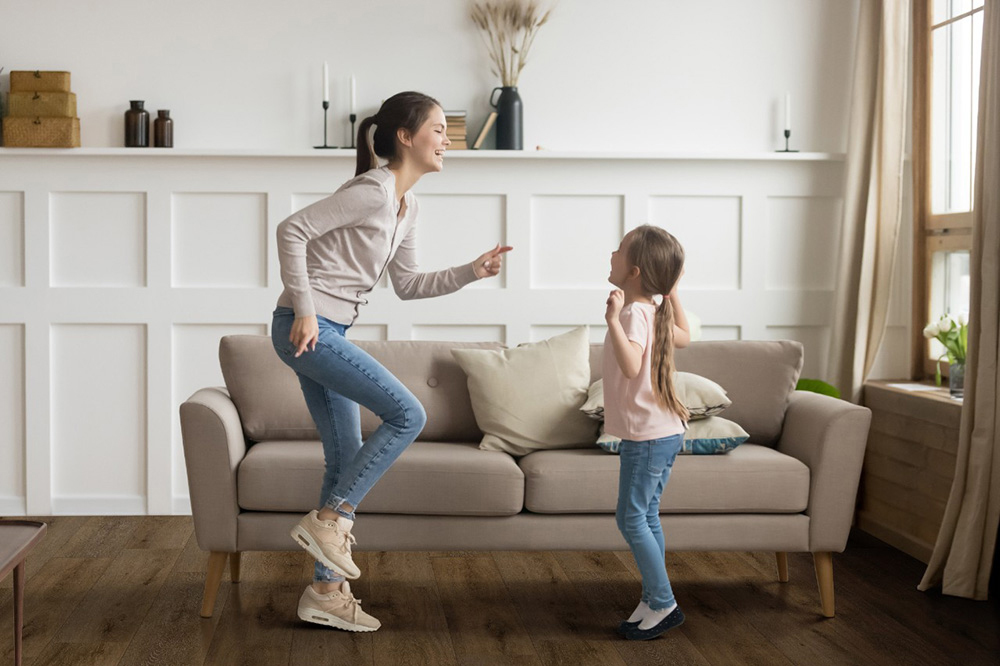 Hatfield® Luxury Vinyl Planks
An excellent example is our Hatfield® Luxury Vinyl Planks. Hatfield is perfect for kitchens, living rooms, bathrooms, basements, and more. It provides a soothing, coffee-brown backdrop and offers all the benefits mentioned. In addition, with its innovative pre-attached backing, you'll experience more comfort underfoot and less noise.
Kingsdown Gray® Luxury Vinyl Planks
A first-rate waterproof flooring for busy bathrooms is our Kingsdown Gray® Luxury Vinyl Planks. In this bathroom scene, authentic hardwood would not be a suitable choice. But you can still attain the sought-after look of wood with these planks. Kingsdown achieves a jaw-dropping vintage look with soft grays and shading and is durable enough to withstand wet environments like this.
EASY INSTALLATION AND MAINTENANCE
Luxury vinyl flooring is easy to install and maintain. If you're a handy homeowner, you may be able to DIY this project in a matter of days. However, hiring a professional can save money because they can lay this flooring over most subfloors. Plus, it will probably take your contractor less time to install, thanks to its easy-to-install click-lock feature.
To maintain your gorgeous floors, dust mop, vacuum, or use a broom daily. Use a moist cloth or mop with a neutral PH cleaner for stubborn mishaps.
When choosing the right product for your busy household, consider the daily challenges of pets or children.
Are you ready to get started on your next premium design project? We can help! Chat online with us now, visit an MSI showroom, or find an MSI authorized dealer near you.
LEARN MORE ABOUT LUXURY VINYL FLOORING
10 Ever life® Luxury Vinyl Flooring Options to Consider
Crystalux™ Protection Layer: The Secret to Durable Luxury Vinyl Flooring
Durable And Affordable Dryback Glue Down LVP Flooring