2017 Bathroom Backsplash Tile Trends With "Wow" Factor
January 15, 2018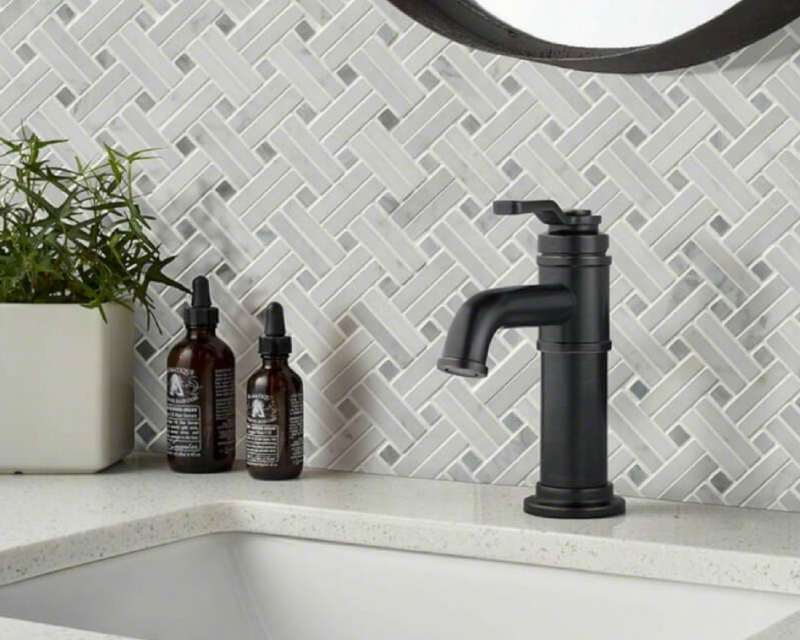 2017 was quite a year for advancements in tile! The introduction of new backsplash tile designs this past year was a welcome addition to MSI's already expansive collection. From textured basket weave tile to light-reflecting glass mosaic tile, each of these exciting new backsplash choices is sure to be a favorite in 2018 and beyond. Here are some of our favorites!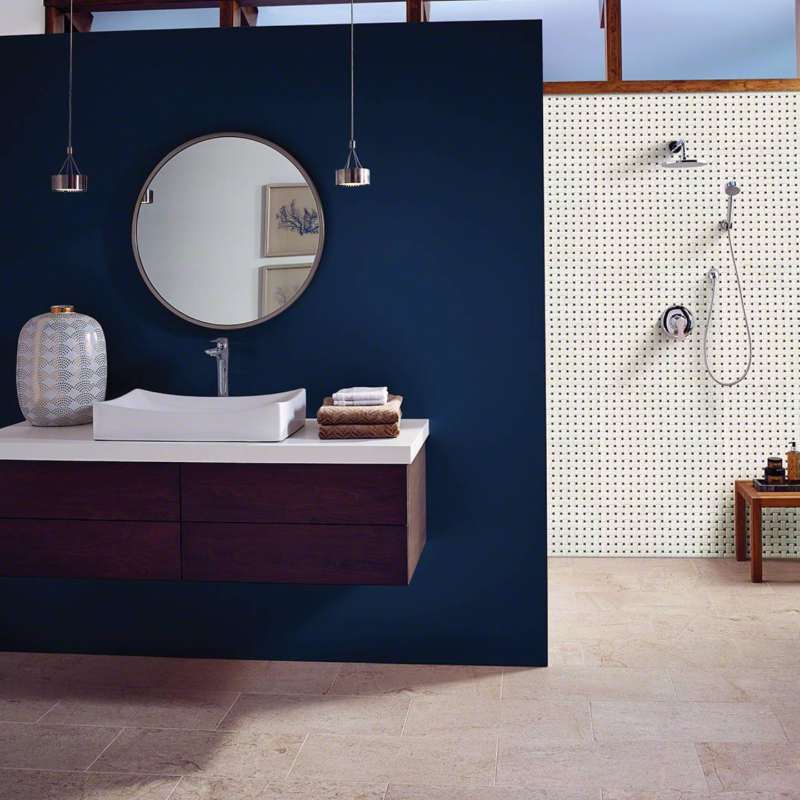 Featured: White and Black Matte Basket Weave Mosaic
White and Black Matte Basket Weave Mosaic tile gives the effect of retro design, but this classic look was actually newly introduced to the 2017 collection with a matte finish and low-maintenance porcelain composition. As you can see from this cool and contemporary bath scene, black and white basket weave tile can perfectly meld in a modern design as well. Here, a mosaic tile creates an ideal shower wall for a touch of texture and pattern in an otherwise minimalistic design.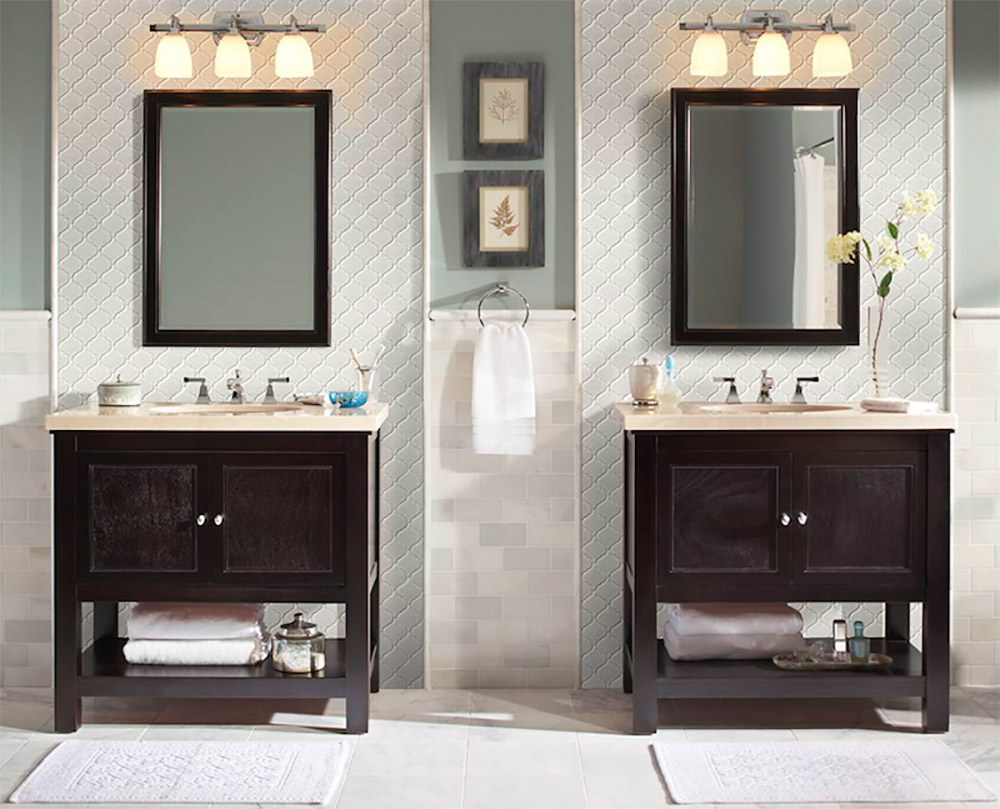 Featured: White Glossy Arabesque Mosaic
White Glossy Arabesque Mosaic is another backsplash tile that boasts the classic appeal of glossy white subway tile, but with a sophisticated twist. This arabesque tile creates an elegant kitchen backsplash with its clean, white surface. Plus, it's a dream to wipe down and resists staining and scratching.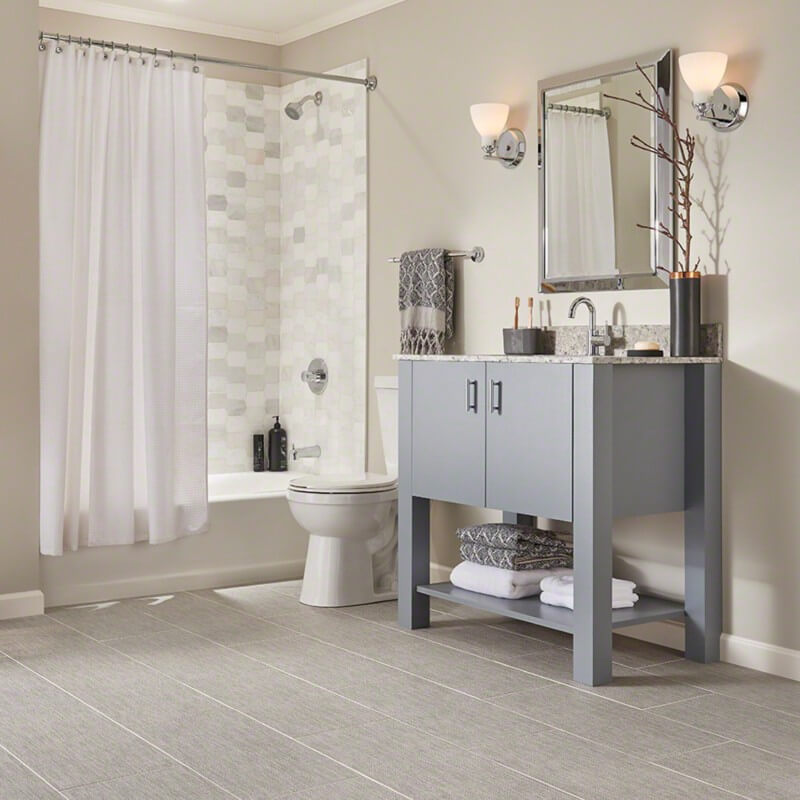 Featured: Calypso Blanco Lotus Pattern
If you've been looking for an Italian marble backsplash that offers a little something different and can still easily transition between contemporary and traditional interiors, look no further than MSI's new Calypso Blanco Lotus Pattern multi-finish tile. Crafted from the ever-desirable Carrara marble in a trio of unique finishes, this fresh but versatile look can be installed as an accent wall, countertop, or backsplash tile.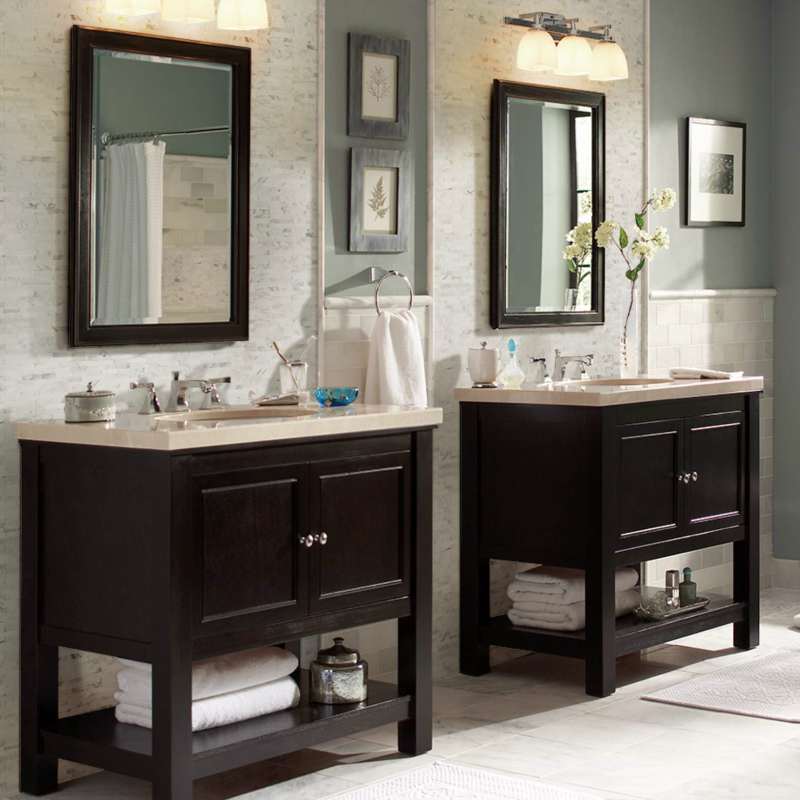 Featured: Calacatta Cressa STIK Wall-Tile
Calacatta Cressa STIK Wall-Tile is another new marble tile that made its debut in 2017. This peel and stick backsplash is easy and affordable to install, while affording you the look of luxurious Calacatta marble. The tile's honed surface imparts visual texture and dimension to your design. This versatile tile in a neutral gray and white color palette was one of the most popular additions of 2017.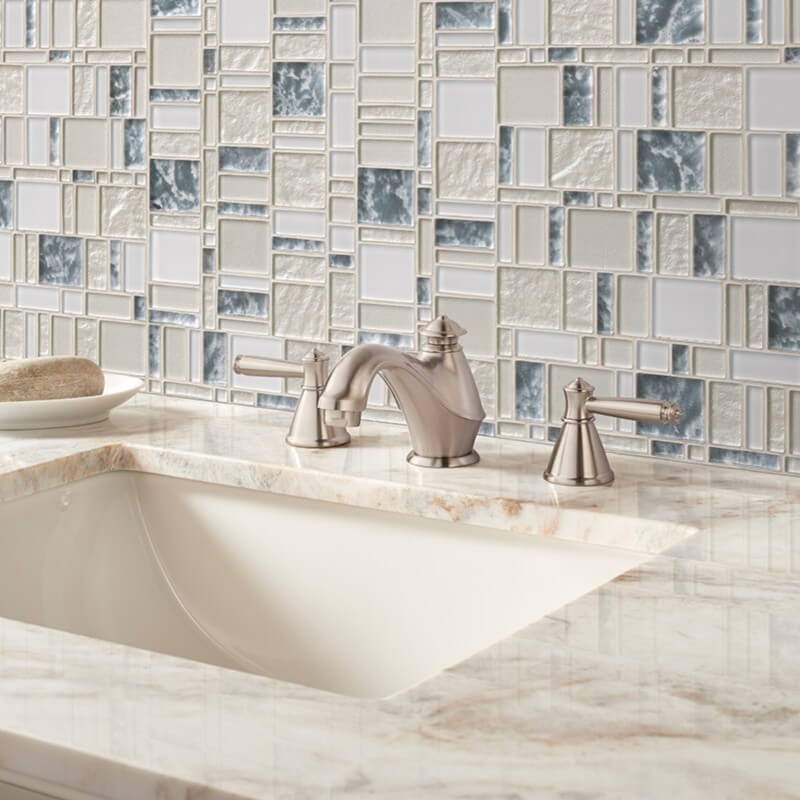 Featured: Chantilly Stax 8mm Mosaic
Last, but certainly not least on this roundup of new backsplash tile, we have Chantilly Stax 8mm Mosaic. Soft cream and pale blue-gray glass tiles are at once soothing and glamorous. They are perfectly at home in the spa bath shown here, but would also pop in a crisp white kitchen. The smooth, reflective surface of glass is easy to clean and resistant to bacteria, making Chantilly Stax a smart and stunning choice for almost any space.
Although these tiles are on-trend for a new year and new styles, they won't be going out of style any time soon. And for even more 2017 home decor ideas, check out these sizzling design ideas that will retain their heat for the long-term.
READ MORE ABOUT MSI BACKSPLASH TILE
How To Maintain Your Marble Tile Backsplash
How To Pair Traditional Natural Stone Backsplashes with Modern Quartz Countertops
Is A Backsplash Just for Looks?