How To Maintain Your Marble Tile Backsplash
October 08, 2018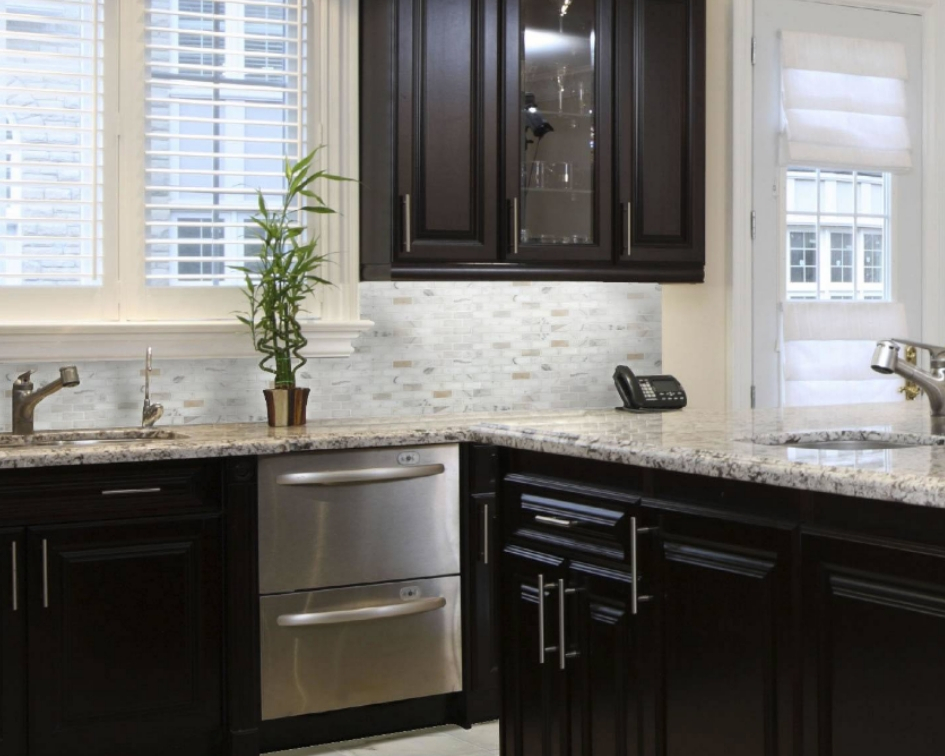 There's nothing like real marble to bring pure elegance to your home. It's no wonder that it's been one of the most desirable surface materials for a long time, and it's just as popular today. However, many homeowners are hesitant to choose marble for their kitchens and baths due to the cost and the care it requires.
Installing marble backsplash tile solves these problems. It's a great way for homeowners to enjoy the look of marble with a lower cost, and less worry when it comes to maintenance. Here's another plus — a backsplash using marble tile is one of the best ways to add personality to your home. You can be creative, and use marble tile in exciting, unique ways!
Even though it's a vertical service and therefore less prone to damage, marble backsplash tile does have some care requirements, such as daily care and sealing:
Daily care: Be sure to wipe down your marble backsplash tile with a soft sponge or cloth, using a gentle cleanser, at least once a week. This removes dust as well as any splatters or dirt you may not have noticed, keeping them from becoming more difficult to remove later on.
Annual care: Once a year, your marble backsplash tile and grout will need sealing to keep it water- and stain-resistant. However, since it's not your countertop, there's no need to wait 24 hours to let it cure before using the kitchen again.
Now that you've seen how easy it can be to care for marble backsplash tile, you'll love these beautiful examples of how it enhances the kitchen or bath like no other.
Arabescato Carrara 2x2 Honed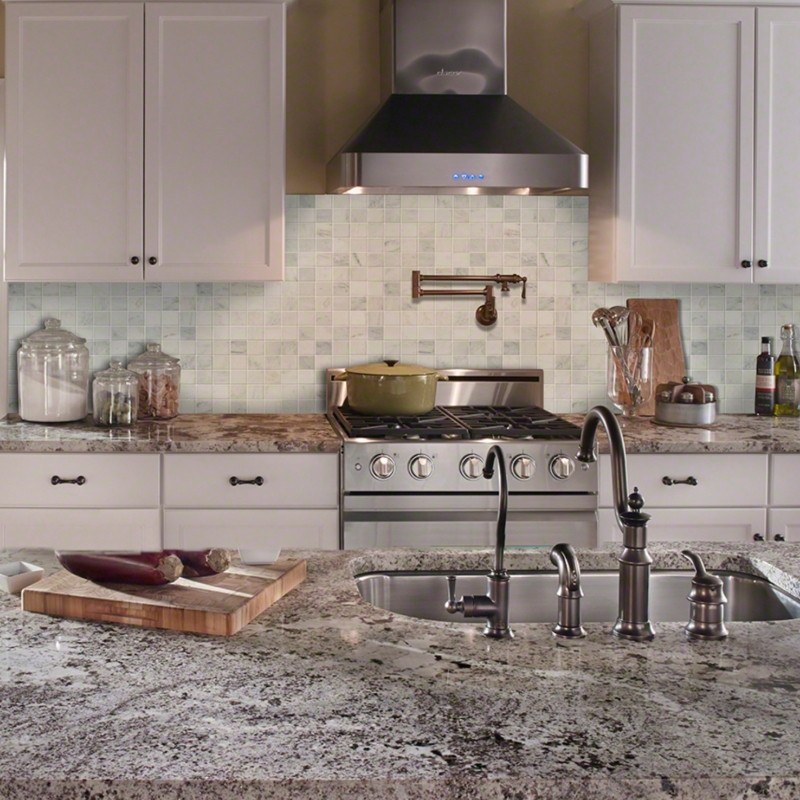 Featured: Arabescato Carrara 2x2 Honed In 12x12 Mesh Marble
One of the reasons we love natural marble is its variation — subtle differences in shading and veining. Arabescato Carrara wall tile features a blend of white and gray, and a 2" x 2" honed-finish mosaic shows off these differences in a pleasing, random arrangement. Tiles are pre-assembled on 12" x 12" sheets for easy installation.
Greecian White Subway Tile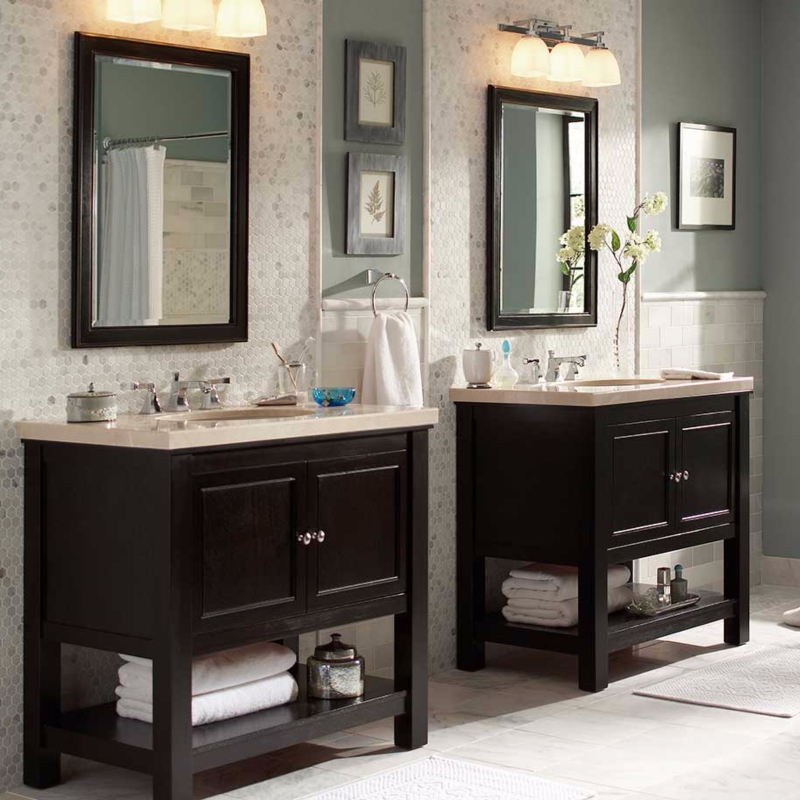 Featured: Greecian White Marble Subway Tile 3x6
The subway tile was originally created in white ceramic, but it's become such a beloved type of tile that it's now available in many different materials — including the gorgeous, subtly variegated Greecian White marble. Along with backsplash designs, you can also use marble to create accent walls, or blend with other types of tile for your own unique design.
Arctic Storm Arabesque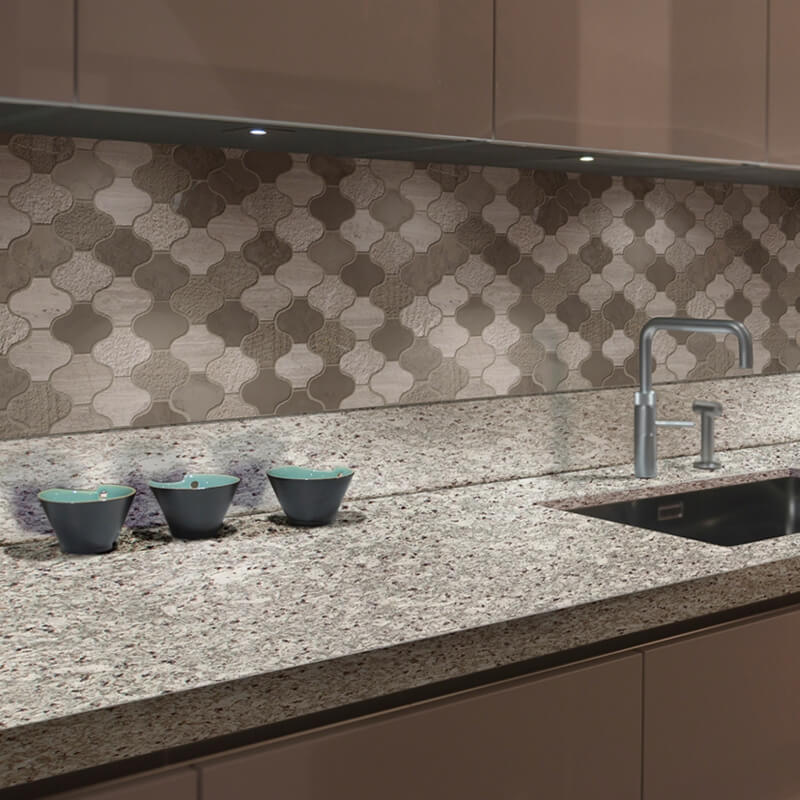 Featured: Arctic Storm Arabesque Multi Finish Marble Tile
Arabesque, curved tile is eye-catching and even a bit exotic. But this mosaic pushes it even further by using Arctic Storm marble with two different textures and three different colors — shades of gray and taupe, arranged randomly in pre-assembled sheets. The colors are complementary to most other design elements, and when used in a kitchen backsplash, this mosaic will surely become the room's focal point.
Telaio Hexagon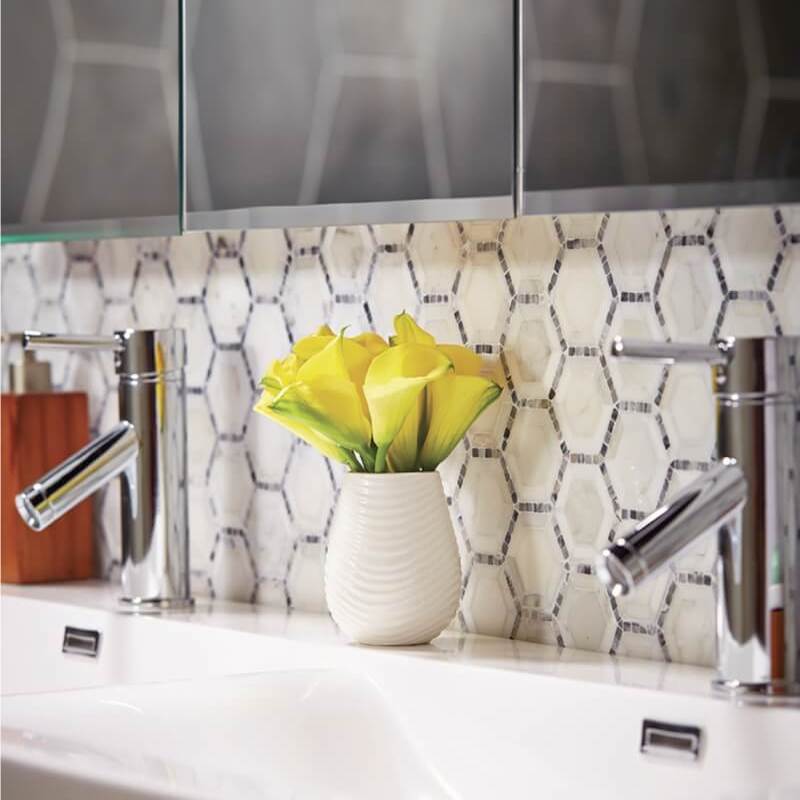 Featured: Telaio 2" Hexagon Honed Marble Tile
The hexagon tile, or honeycomb shape, has been around for generations — but Telaio Hexagon is anything but old-fashioned. This modern twist on an old favorite features white marble with a matte, honed finish, along with darker miniature-size pieces that emphasize the hexagon shape. Although it's an intricate design, pre-assembled mesh sheets make it simple.
Emperador Blend Splitface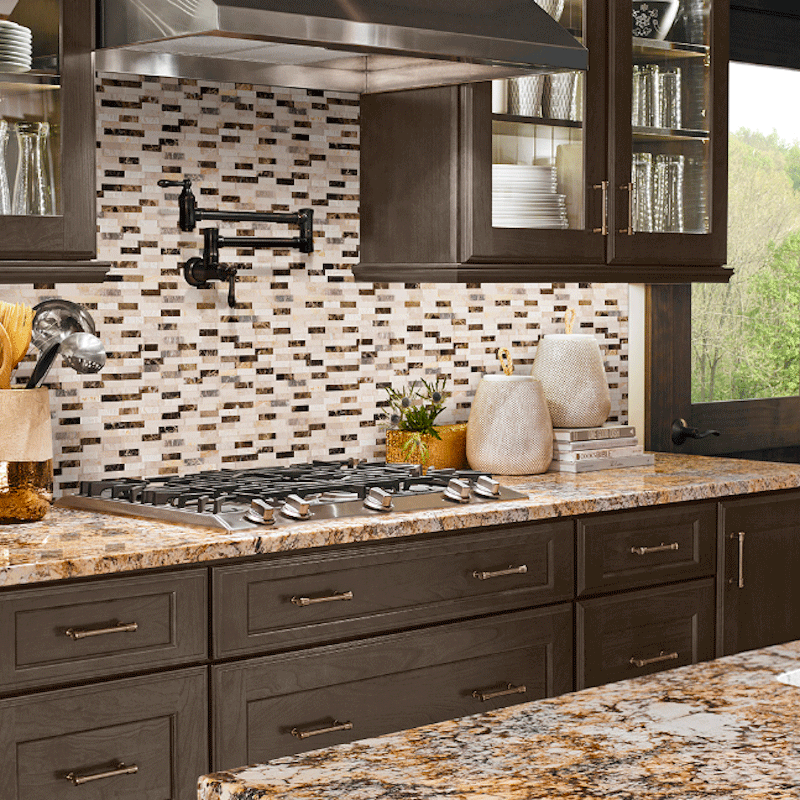 Featured: Emperador Blend Splitface Peel And Stick Marble Tile
What is holding you back from installing the marble tile backsplash of your dreams — is it the labor-intensive installation? With Emperador Blend Splitface you no longer have that excuse. It's a peel-and-stick, self-adhesive mosaic tile that lets you create a professional-looking backsplash in no time at all. Despite this, it's not a cheap look-alike, but real, multi-shaded, multi-colored natural marble.
The beloved marble countertop will continue to be in high demand by homeowners despite its diva reputation for care and maintenance. However, marble backsplash tile can give your home even more beauty and character with much less work and worry. Visit MSI's web gallery to see even more examples of tiles and mosaics that can transform your space into an elegant work of art.
READ MORE ABOUT MSI BACKSPLASH TILE
How To Pair Traditional Natural Stone Backsplashes with Modern Quartz Countertops
Is A Backsplash Just for Looks?
2017 Bathroom Backsplash Tile Trends With "Wow" Factor