Crafting Dream Spaces: 10 Customer Spaces Redefined With MSI Quartz Countertops
November 15, 2023
Every space has a story to tell, and the choice of surfaces often sets the stage. Enter Q™ Premium Natural Quartz countertops. Renowned for their elegance, versatility, and durability, these quartz countertops have become a favorite among designers and homeowners alike.
In this blog, we will journey through real customer projects where different quartz colors have been masterfully incorporated. Each scene depicts a unique narrative, highlighting our quartz countertop collection's impeccable craftsmanship and design possibilities.
Why Q™ Premium Natural Quartz
Q™ Premium Natural Quartz is the epitome of timeless, sophisticated design. With a diverse range of on-trend quartz countertop colors, from warm whites to deep grays, these surfaces effortlessly enhance any room. Over 100 unique designs and finishes help turn these counters into captivating centerpieces. Exclusive LumaLuxe® technology adds depth and drama, creating exceptional whiteness and visual allure.
Beyond endless design possibilities, Q™ Quartz offers unmatched durability, with a 99.9% solid, non-porous surface that resists stains, scorching, scratches, and chips. Backed by a Limited Lifetime Residential Warranty and a 10-year Commercial Warranty, Q™ Premium Natural Quartz ensures your place remains stylish and elegant for years to come.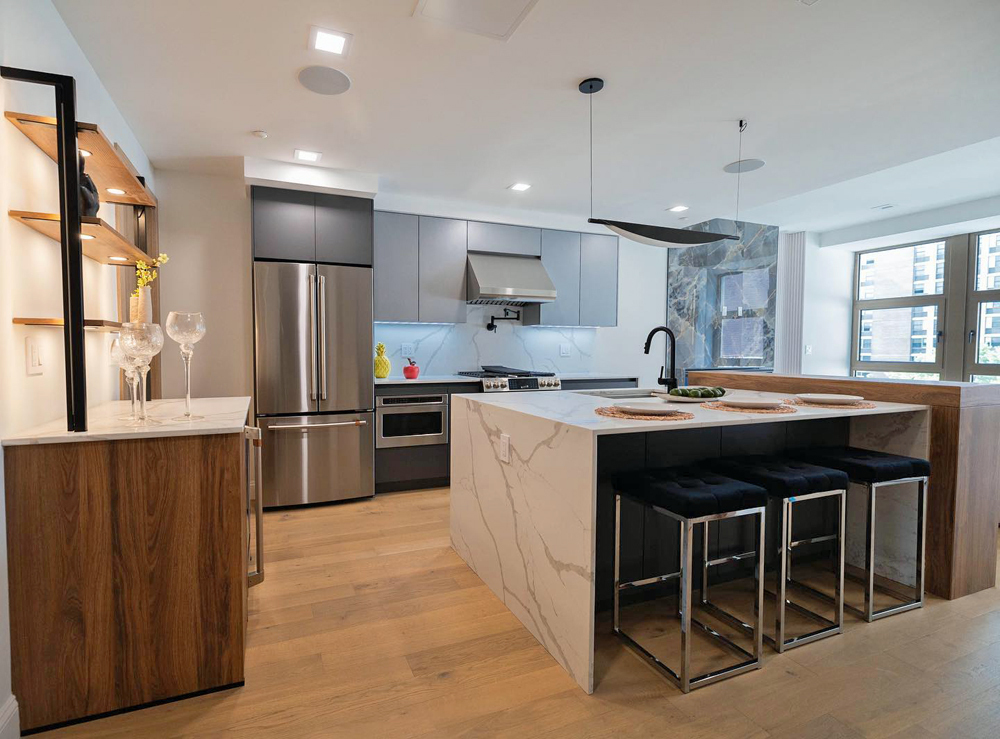 Calacatta Laza® Quartz Image Courtesy of @prima.kitchen on Instagram
In a sleek all-white kitchen, Calacatta Laza® Quartz takes center stage. With its dramatic movement, milky white background, and soft brown veining, these countertops transform ordinary rooms into extraordinary ones. Used as a backsplash paired with a dramatic waterfall island, this product adds a touch of elegance, making it the natural choice for both classic and modern environments. To delve deeper into the world of Calacatta Laza®, explore our House of Laza collection by visiting this blog.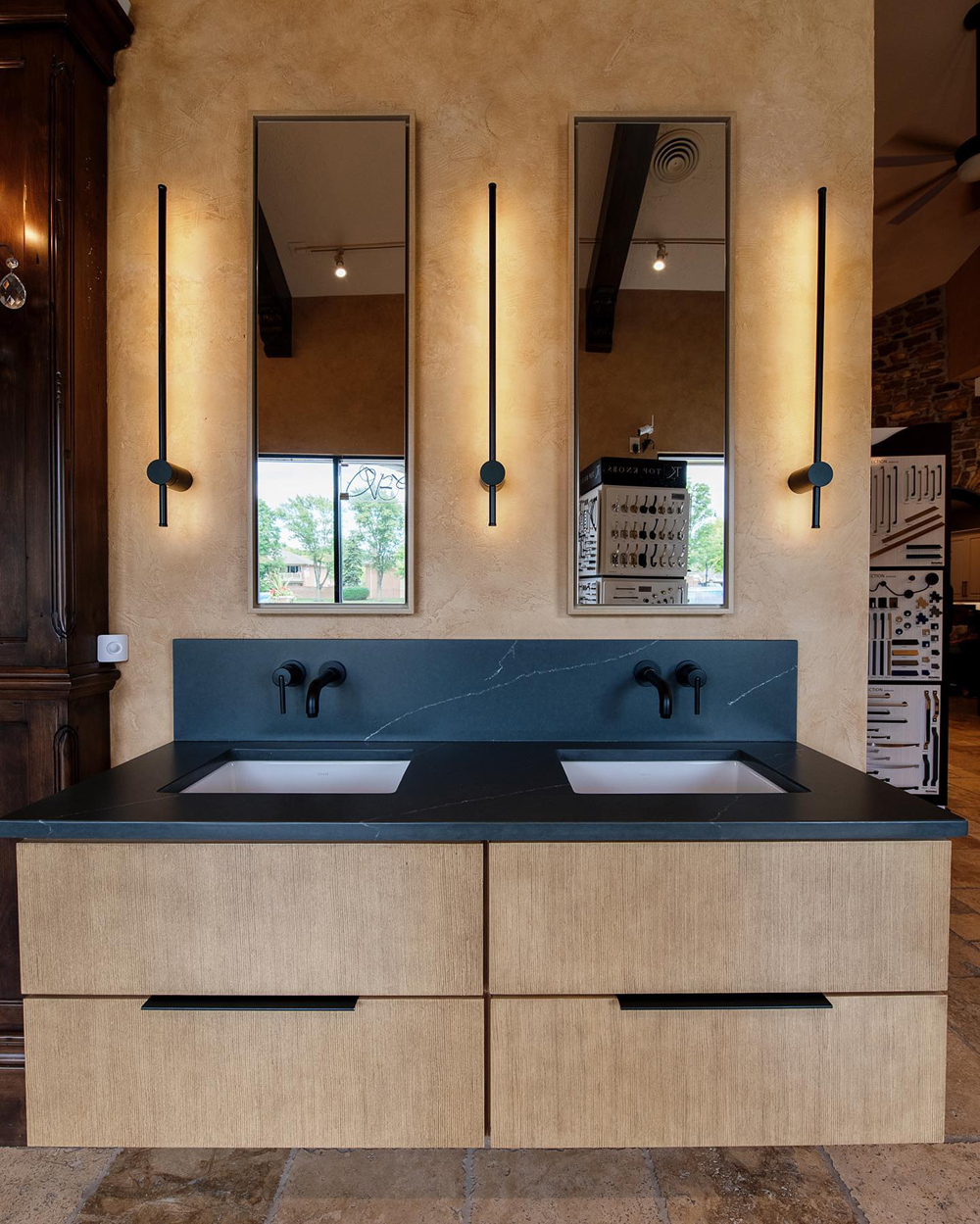 Soapstone Metropolis® Quartz Image Courtesy of @chateaukitchens on Instagram
Accentuating a warm, Zen bathroom, Soapstone Metropolis® Quartz is featured here as a floating vanity top. Its neutral slate-gray hue, punctuated by delicate white veins, adds subtle sophistication. Ideal for countertops and walls, it not only captures the look of soapstone but also offers durability and easy maintenance. Soapstone Metropolis® is the epitome of affordable luxury in busy residential and commercial properties.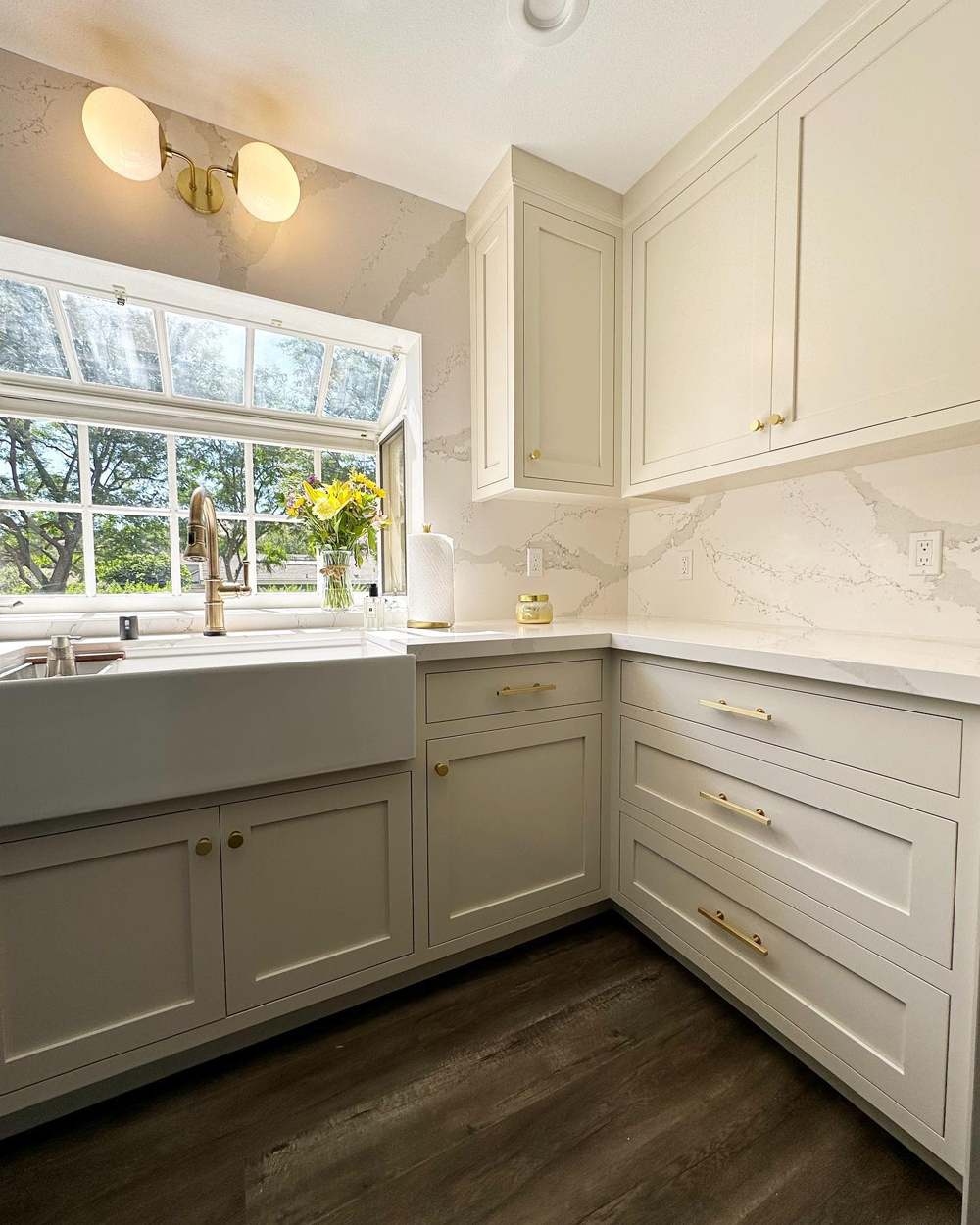 Calacatta Goa™ Quartz Image Courtesy of @wcdesigncenter on Instagram
Step into an airy, ageless kitchen where Calacatta Goa™ Quartz reigns supreme. With its warm white backdrop and thick russet veining, accented by hints of dark brown, Calacatta Goa™ creates an eye-catching ambiance. When used for counters, islands, and backsplash tile, it exudes style and refinement. Thanks to MSI's proprietary LumaLuxe® formulation, Calacatta Goa™ interacts beautifully with light, enhancing the overall aesthetics.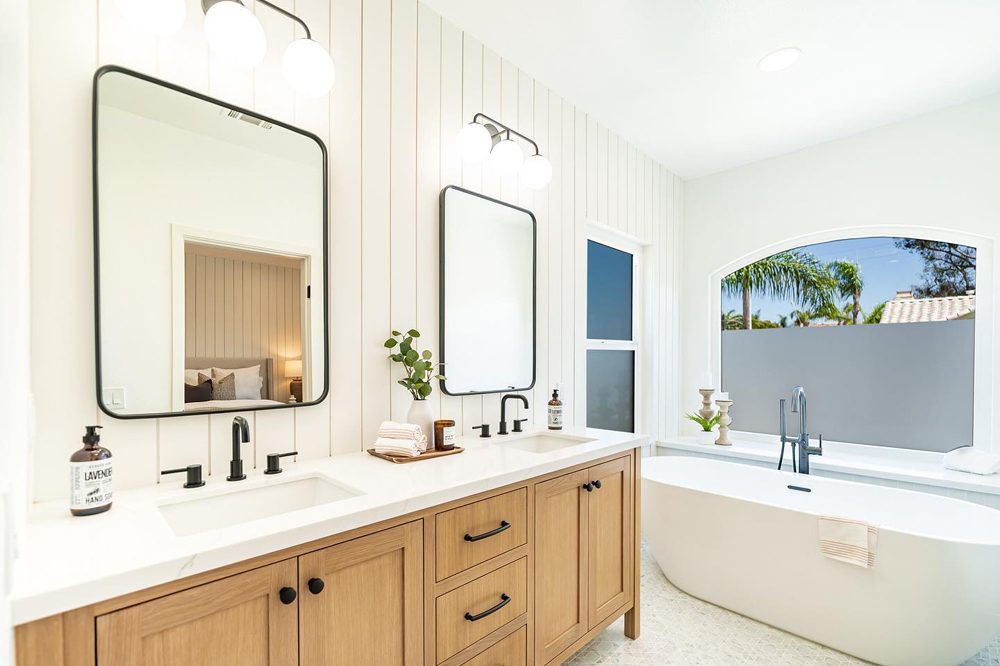 Calacatta Miraggio Gold™ Quartz Image Courtesy of @kreatewithkarlee on Instagram
In a serene and timeless main bathroom, Calacatta Miraggio Gold™ Quartz becomes a vanity top focal point. LumaLuxe Ultra® technology amplifies its crisp white background and elegant golden-brown veining to create a truly mesmerizing effect. Part of the Q™ Studio Collection of Made in the USA quartz products, Calacatta Miraggio Gold™, embodies style and durability. Perfect for quartz countertops and backsplash combinations, it seamlessly integrates with various architectural designs.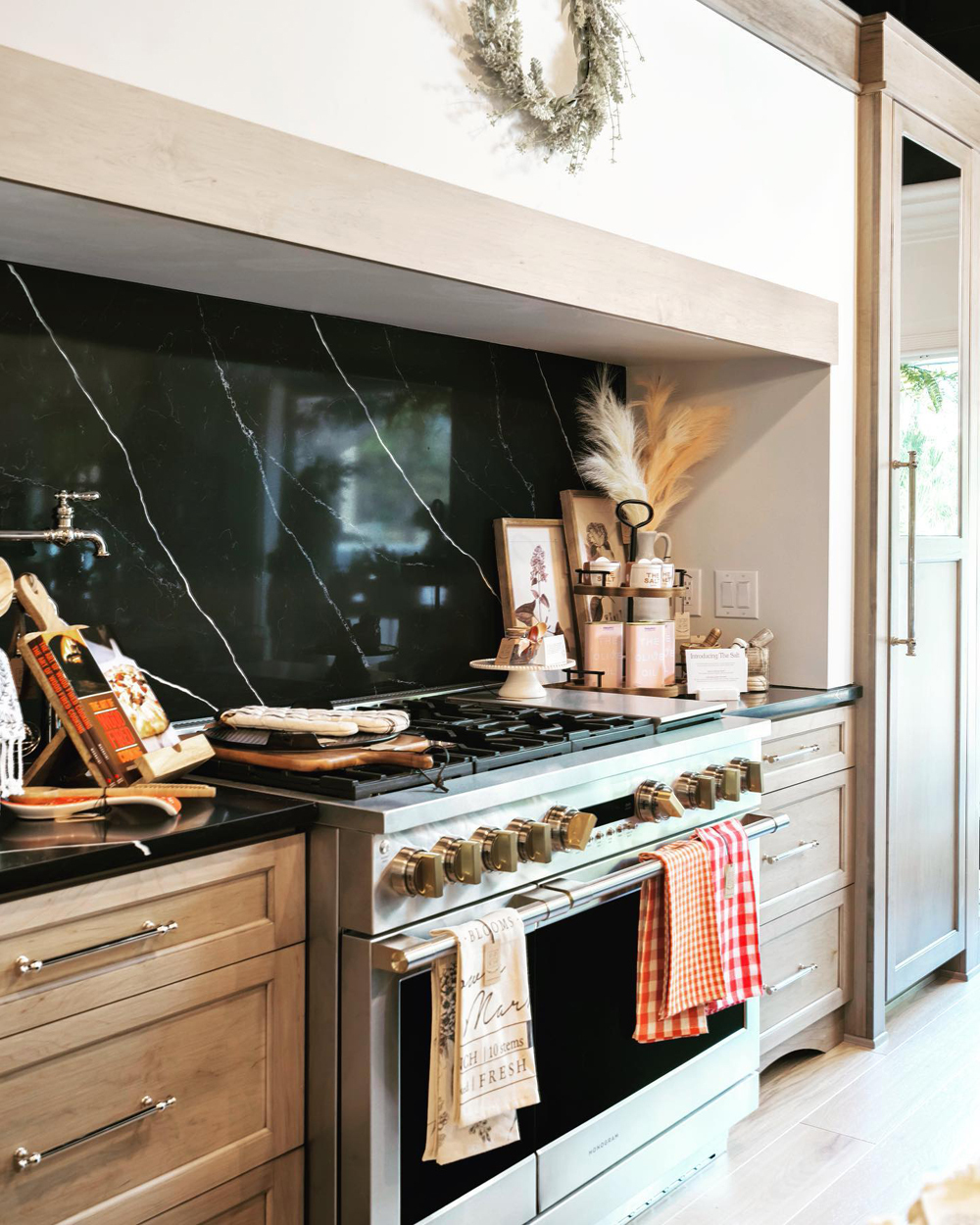 Marquina Midnight® Quartz Image Courtesy of @pictureperfectkitchenandhome on Instagram
Marquina Midnight® Quartz adorns the walls as a dramatic backsplash in this inviting kitchen. Bold and beautiful, this black marble-look quartz with majestic white veins elevates any space with affordable glam. It makes an unforgettable statement and can transform kitchens, bathrooms, and lobby areas with a sophisticated allure.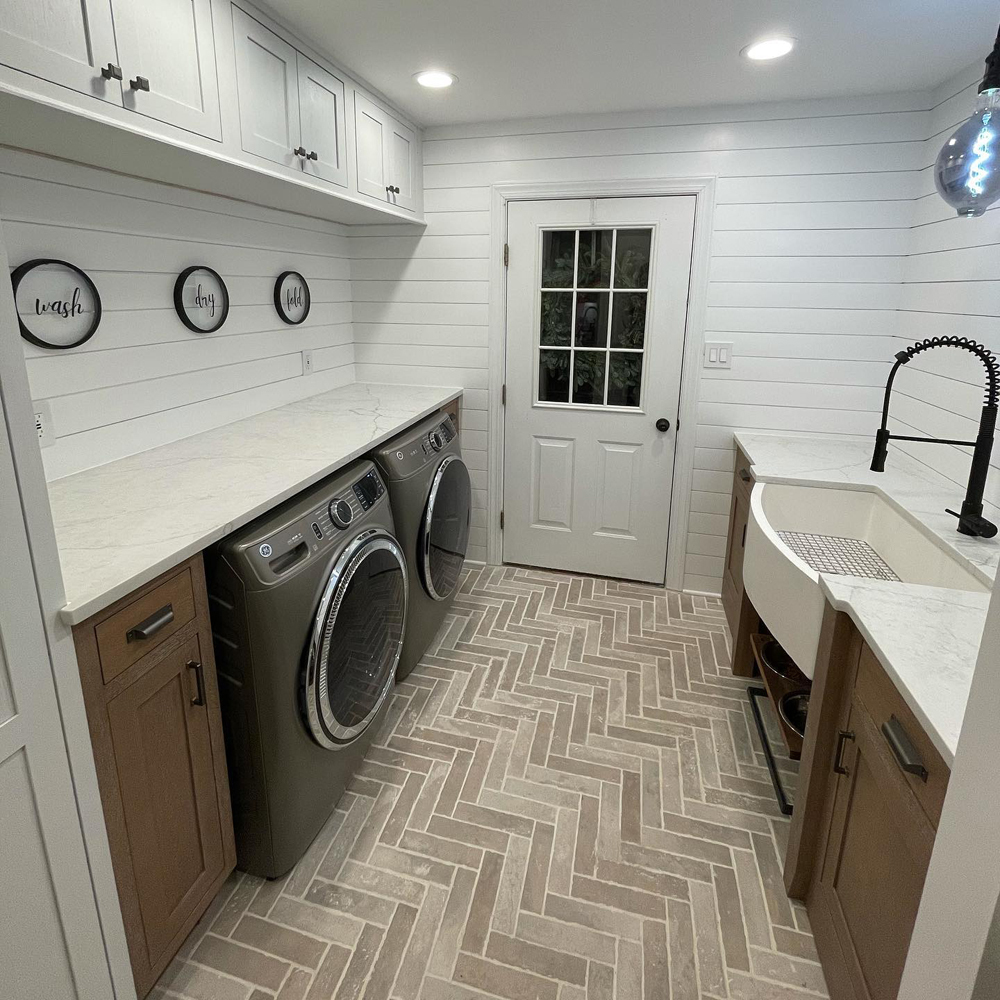 Calacatta Valentin® Quartz Image Courtesy of @75cabinets on Instagram
In a stylish and organized laundry room, Calacatta Valentin® Quartz graces the counters. With its warm white two-toned marble appearance and subtle gold veins, this surface exudes opulence. Durable, long-lasting, and easy to maintain, Calacatta Valentin® Quartz consistently brings enduring charm to interior spaces.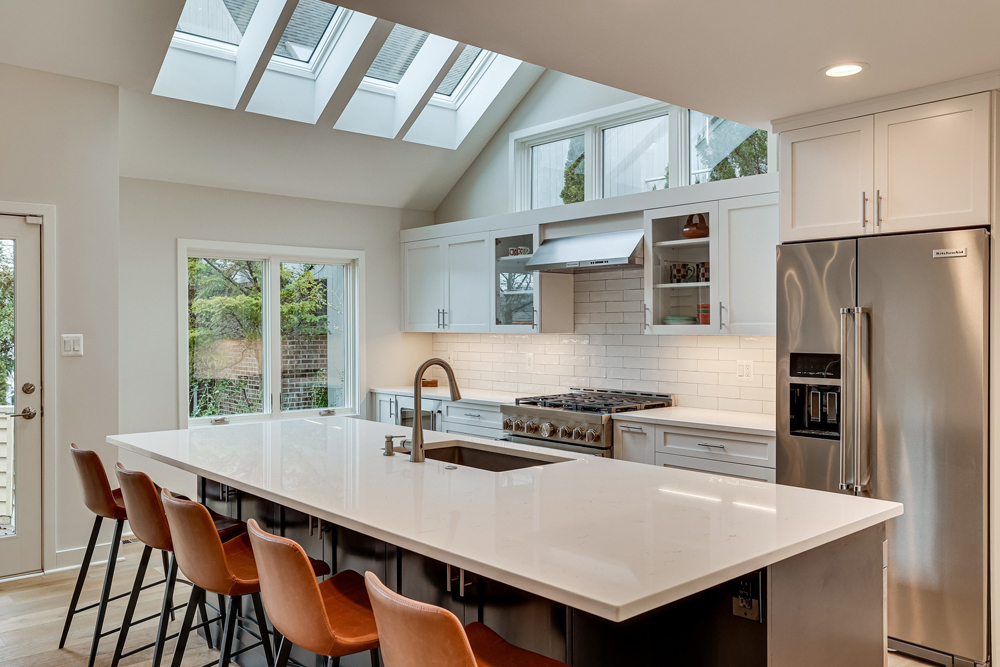 Carrara Morro® Quartz Image Courtesy of @reicokitchenandbath on Instagram
This bright and functional kitchen features a large center island and counters made of Carrara Morro® Quartz. Its creamy white hue resembles marble, exuding understated elegance and luxury. This product adds a modern and invigorating touch to various settings when used for kitchen backsplashes, countertops, and accent walls.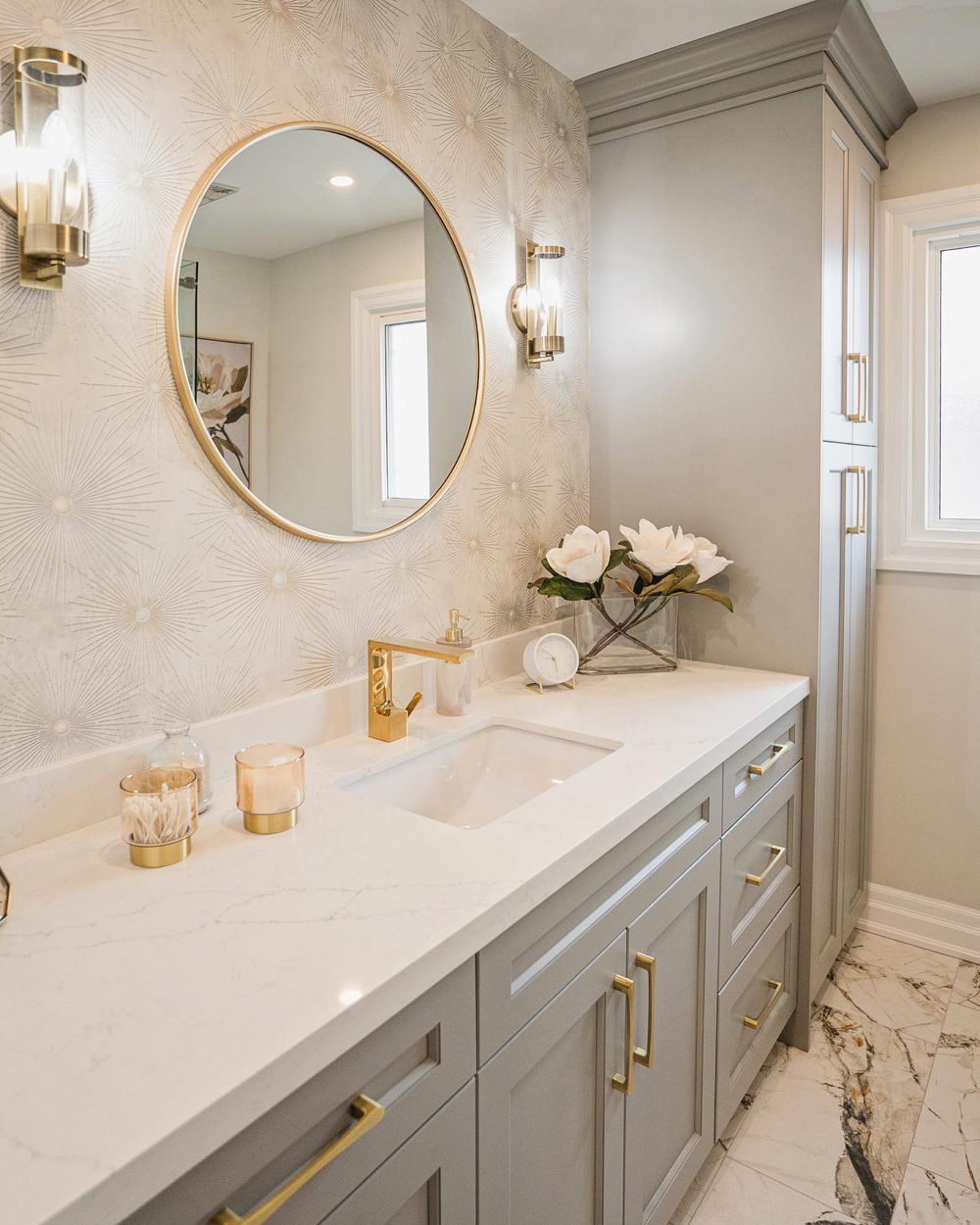 Calacatta Botanica® Quartz Image Courtesy of @sonya_gilmour_dtpd on Instagram
Step into a stunningly ageless bathroom where Calacatta Botanica® Quartz is used as a sleek vanity top. Its soft white base with light gray veining exudes an unfussy refinement that suits any design style. Stain, germ, and heat-resistant, this quartz is perfect for easy-care countertops, waterfall islands, showers, and more.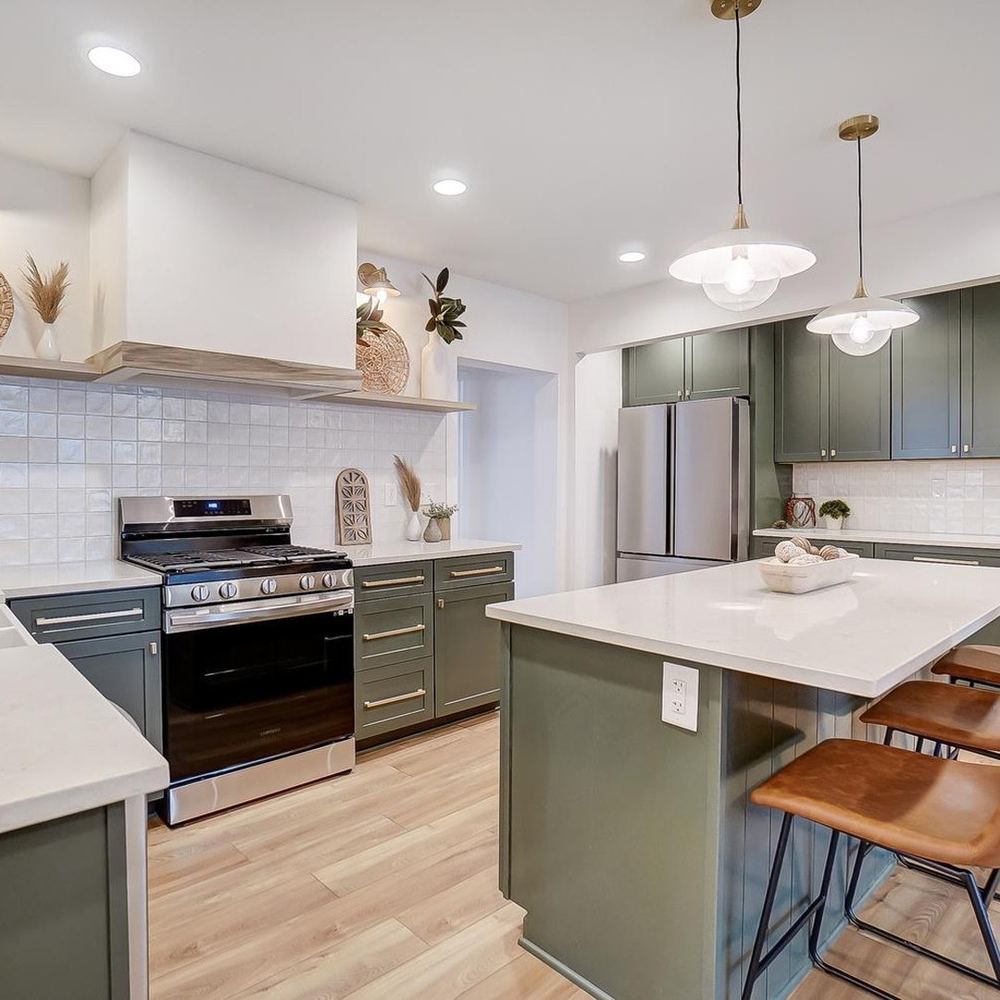 Cashmere Taj™ Quartz Image Courtesy of @lestonekitchenon on Instagram
Explore a unique and organic kitchen where Cashmere Taj™ Quartz graces the center island and countertops. Its soft, creamy background and bronze and gold Carrara veining mimic the look of natural quartzite stone. Its high-gloss polished finish enhances the soft coloration and shine, creating a visually stunning effect. Chic and sophisticated, this product incorporates luxury into any space.
Calacatta Ultra® Quartz Image Courtesy of @ethancharlesdesign on Instagram
In a modern bathroom retreat, Calacatta Ultra® Quartz adorns the vanity countertops. Its pure white background traced with subtle linear veins, captures the classic beauty of natural marble. With durable, easy-care quartz, achieving the white countertop, waterfall island, or backsplash of your dreams is effortless.
Experience the Quartz Transformation
Each of these real customer spaces redefined with MSI Quartz Countertops is a testament to the transformative power of design. Through the hands of skilled professionals, these countertops have become more than just surfaces; they are works of art that elevate the ambiance of any room. The fusion of innovation, craftsmanship, and aesthetics has resulted in scenes that are not just dreamy but timeless.
Ready to transform your own space? Chat with us online, visit an MSI showroom, or contact an MSI authorized dealer near you to get started.