Mosaic Monday: LSC – Mini Ledger Panels
January 22, 2018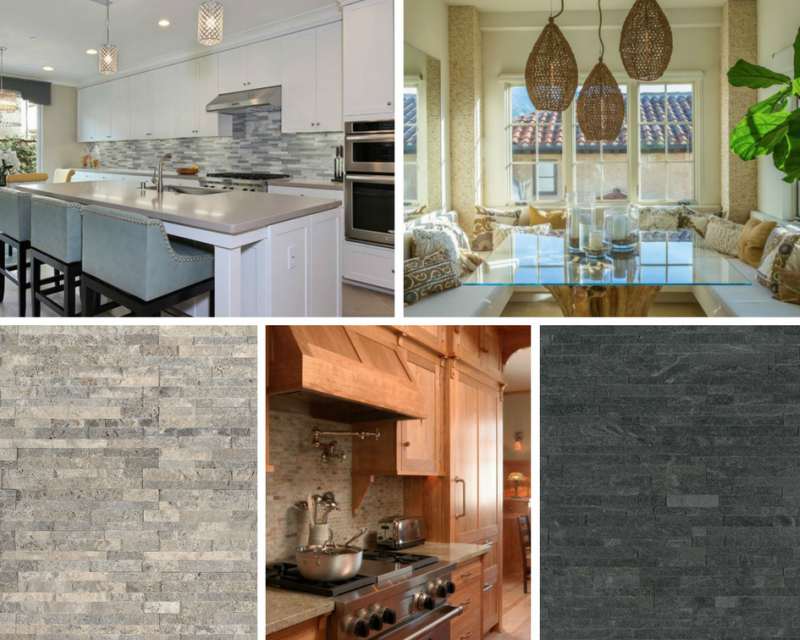 Small scale is making a comeback in home design, and MSI's easy-to-install ledger panels have been downsized to stay perfectly on trend.
MSI's ledger panels are constructed of natural stacked stone attached to form modular panels. These panels—expertly assembled from real stone that looks as though it was crafted by a seasoned mason—are décor favorites because of their texture and dimension. With these miniature beauties, achieving the trendy look of stacked stone has never been easier and faster.
Currently, MSI is offering a baker's dozen of mini stacked stone panels, spanning the most popular colors of the company's full-size stone line. The stepped cut ends on these MSI minis fit together seamlessly and require no grout.
These small-scale 4.5x16-inch panels make for beautiful custom backsplashes, accents, and borders, providing modern touches for home décor on any vertical space. You can also install mini ledger panels outside, because they're safe for freeze-thaw cycles and are even water-resistant.
So if you're ready for a stacked stone upgrade, here's a look at the small stone panels that are making a big design splash.
Silver Travertine Mini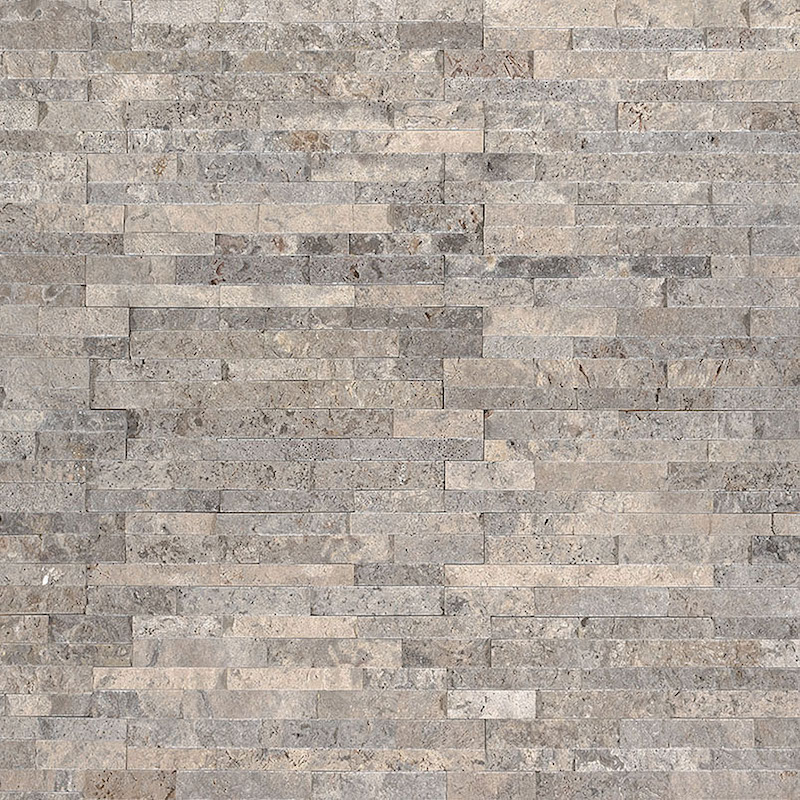 Featured: Silver Travertine Mini Stacked Stone

Silver Travertine Mini Stacked Stone panels combine a delightful mixture of soft, warm gray tones, creating an earthy, homey look. These split-face, mini travertine panels create beautiful backsplashes and borders for shower walls and tub surrounds. Plus, the stepped cut ends fit together effortlessly and without grout, which means you can give your kitchen or bath a quick and easy facelift.
Golden Honey Mini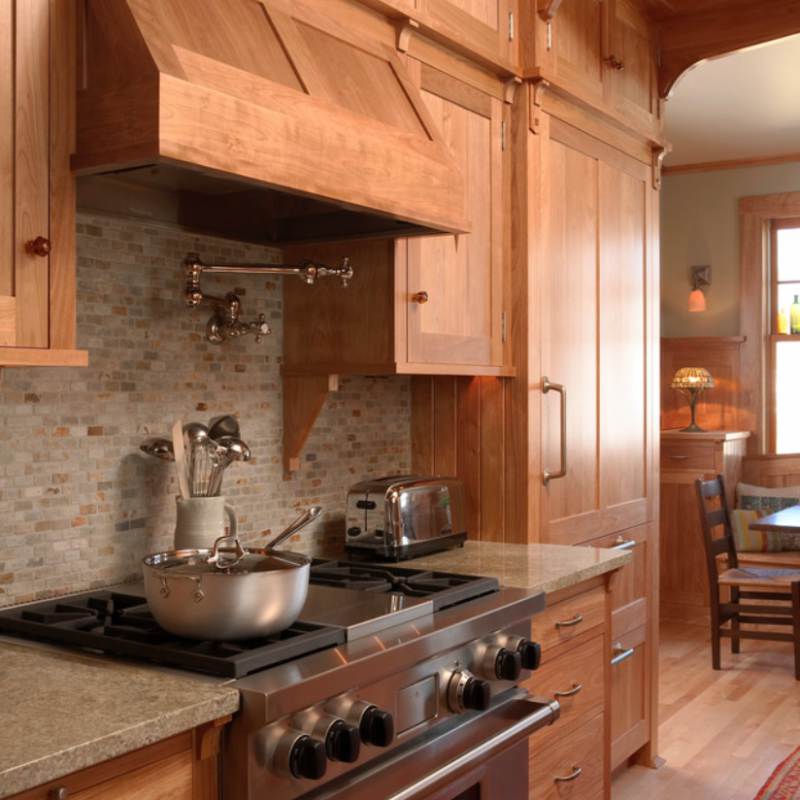 Featured: Golden Honey Mini Stacked Stone

Golden Honey Mini Stacked Stone panels present a balanced blend of cream, gold, rust, and gray hues to warm up décor ranging from traditional to contemporary. Install these 4.5x16-inch split face natural quartzite panels on backsplashes in white kitchens to give the space a punch of color, or create an eye-catching surround for a fireplace mantle.
Coal Canyon Mini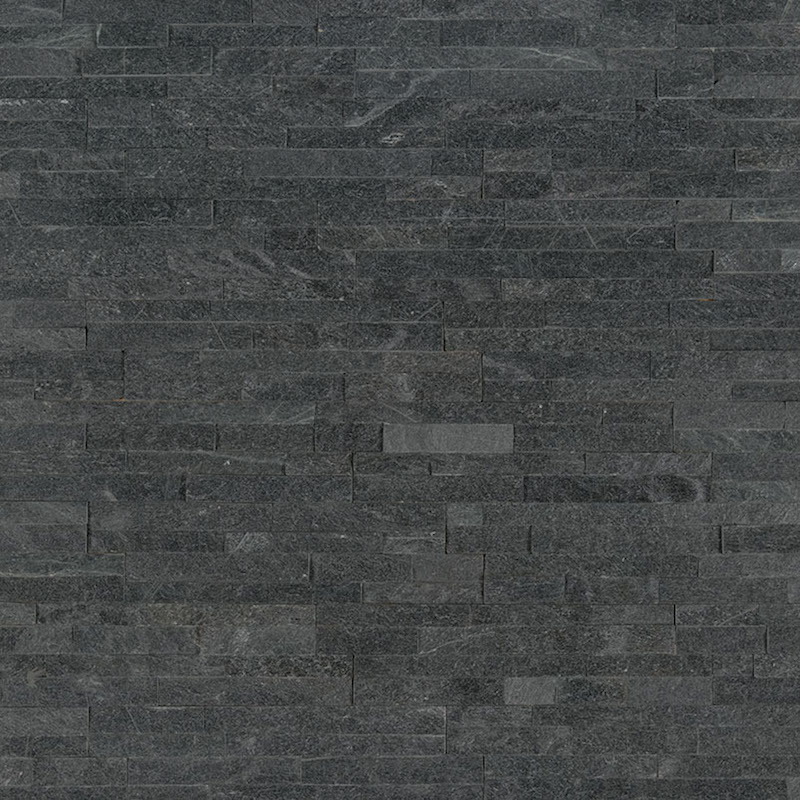 Featured: Coal Canyon Mini Stacked Stone

Coal Canyon Mini Stacked Stone panels present an eye-popping blend of charcoal gray hues that results in a charming yet glamorous contemporary look. These mini quartzite panels are easy to install on backsplashes and in bathroom niches. The grays also perfectly complement water features, both indoors and out.
Roman Beige Mini
Featured: Roman Beige Mini Stacked Stone
Roman Beige Mini Stacked Stone panels showcase soft beiges and creams, combined with subtle gold highlights. These mini travertine panels are infinitely versatile for creating easy-install backsplashes for kitchens and baths, and its gold hues complement wood cabinetry and flooring.
Sierra Blue Mini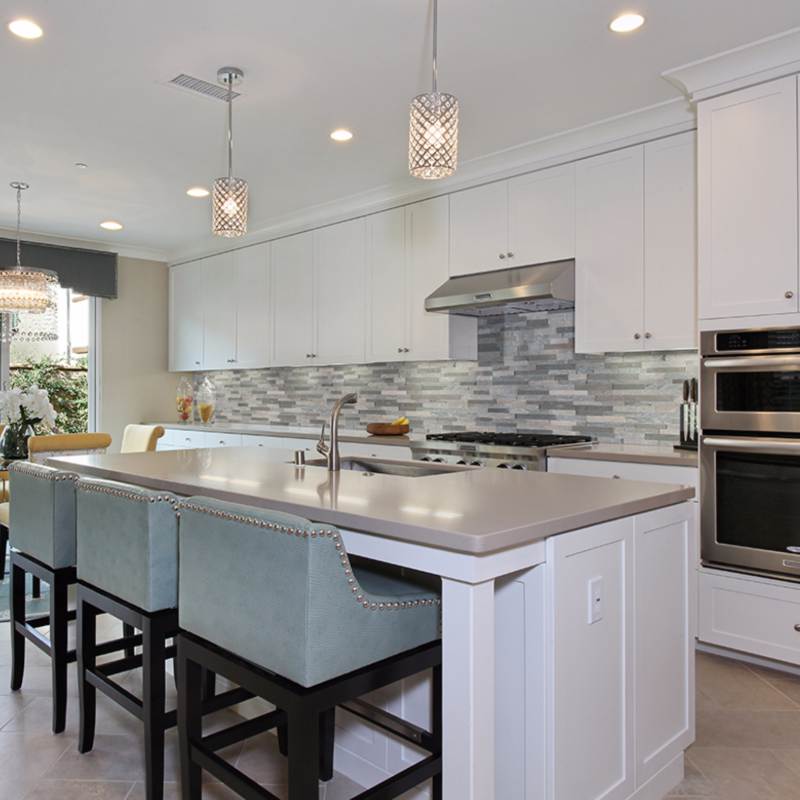 Featured: Sierra Blue Mini Stacked Stone
Sierra Blue Mini Stacked Stone Panels are split face quartzite panels featuring hues of blue, gray, white, and dashes of rust. Install Sierra Blue in contemporary kitchens with stainless appliances, complementing the gray tones in the panels. Or use Sierra Blue in rustic and traditional areas that will welcome a touch of charcoal slate on accent and fireplace walls.