Tile Floor Design Ideas - Beautiful Classic Patterns
September 17, 2012
Natural stone has an innate beauty that few things on earth can rival. Nature and time combined with today's technology has created an extensive and impressive variety from which to choose for your unique project.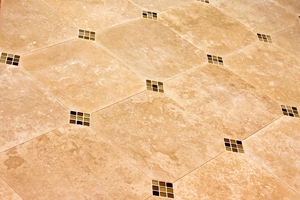 A myriad of exquisite tones and textures can be found in tiles coming from Asia, Europe, North America and South America and have the beauty and the durability that is perfect for home flooring, restaurant flooring, and many other commercial applications. The exciting challenge will be choosing from the many wonderful options available. Once you have found your unique stone or porcelain tile, you will want to select a pattern that will highlight and compliment rather than compete with the natural beauty of your stone. It can be helpful to collaborate with a flooring company that is equipped to combine an exceptional product with expert guidance to help choose a pattern that pleases the eye and exceeds your expectations. Five of the more popular varieties are highlighted below.
1. The Grid or Straight Lay: This stone pattern is considered to be the most cost effective due to its simplicity and ease of installation. It usually employs square tiles that are laid in a uniform grid. Care must be taken to ensure that the complicated grout lines of this pattern stay neat and thin so as not to become the focal point and overtake the beauty of the individual tiles. You will find this pattern in many commercial applications such as restaurant flooring, walls and entries.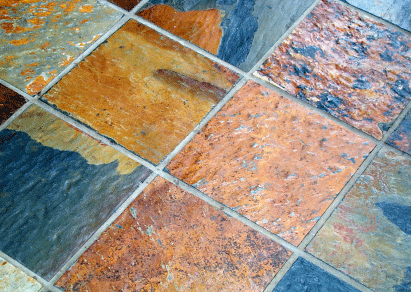 2. Checkerboard Pattern: Like this pattern, the checkerboard is laid on a grid. The difference is that two different tiles are used to create further interest. Think along the lines of the traditional black and white checkerboard without letting your imagination stop there. Two complimentary natural stone tiles of the same tonal quality laid in this manner can create a look that is subtle and exquisite. Additionally, the pattern can either be set straight in conjunction with the room, or placed on a diagonal for additional character.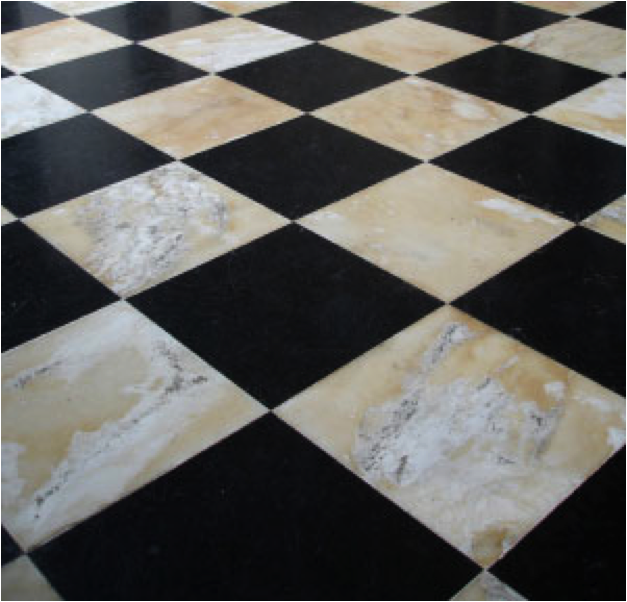 3. Brick Pattern: The brick pattern has become a popular choice for both flooring and walls. You can choose a single tile to use throughout, or incorporate a variety of complimentary tile selections to add unique borders and design highlights and create additional interest. This distinctive pattern highlights beautiful stones and tiles by creating a more linear visual appearance.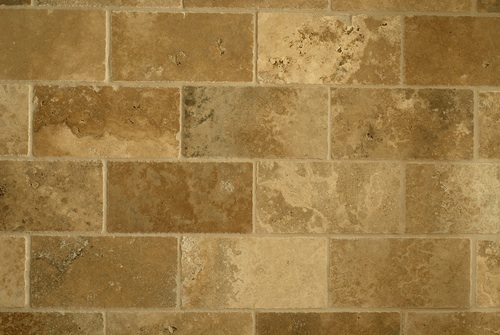 4. Herringbone Pattern: When used on the floor, the herringbone pattern creates a visual sensation of welcoming. It can also help lengthen or widen a room depending on the direction it is laid. It has it's roots in France and Italy and can be found in grand estates, palaces and castles. This pattern can be created using natural stone or wood tiles or by using a combination of mediums. Because of the complexity of this pattern, you will want to make sure to choose a professional who can properly calculate the exact tile requirements for the project.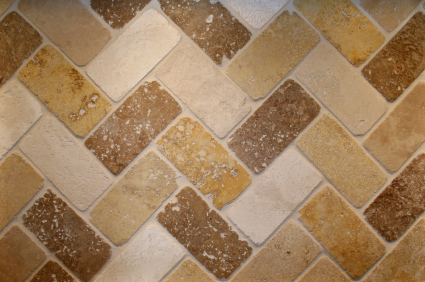 5. Versailles Pattern: This intricate and distinctive pattern is from the fabulous Versailles Palace just outside of Paris. It requires a variety of tile sizes and shapes and for the best appearance, a professional with experience in this exquisite pattern should be used. Traditionally this pattern was used to create a homey rustic appearance using travertine and other rough textured stones. However, the Versailles pattern looks extraordinarily modern and sleek when designed with today's more contemporary tiles and stones. This pattern is equally exquisite for both indoor and outdoor applications. While selecting the tile and stone to use for your project, always keep your pattern design in mind. Choose one that you like that compliments and highlights the innate beauty of the tiles. Pull inspiration from traditional patterns and then update them by adding your own personal flare. Residential, restaurant flooring and other commercial flooring applications can all benefit from a bit of character with these timeless designs.