Porcelain Slip-Resistant Flooring, What Is It And How Is It Different?
April 17, 2023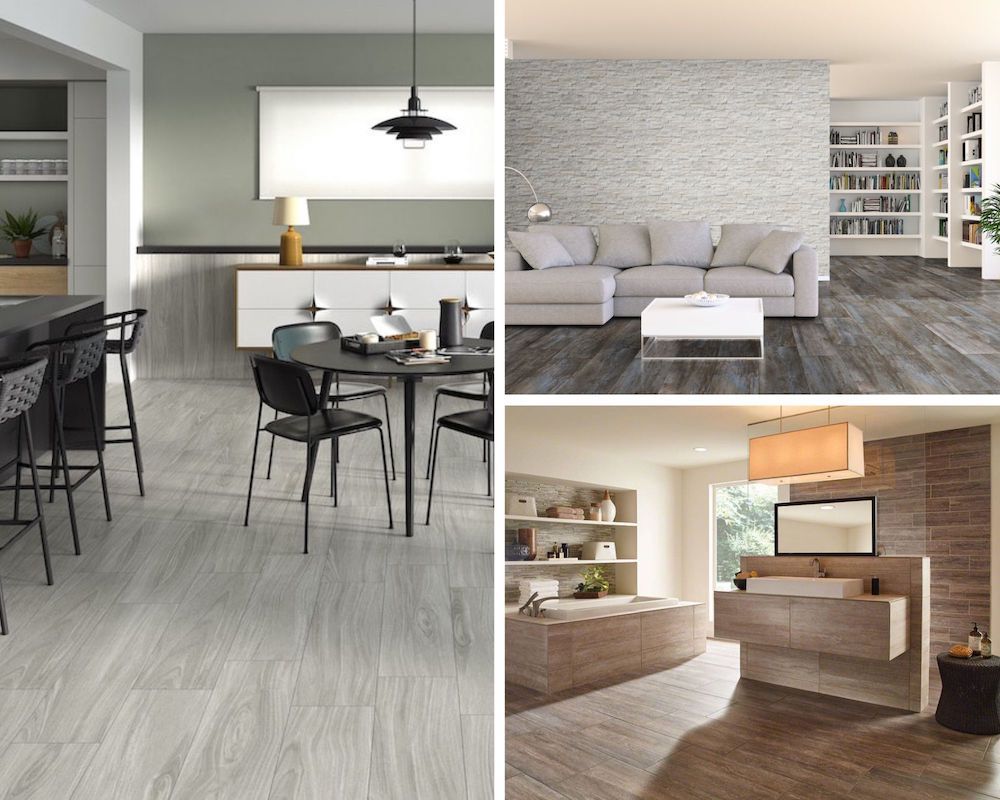 Today porcelain tile is in high demand among homeowners, interior designers, and owners of commercial establishments. Each year its popularity increases due to its captivating appearance and many benefits. While there are many floor covering options to choose from, choosing porcelain slip-resistant flooring will help keep you, your family, and your guests safe.
Porcelain has become increasingly popular in areas prone to moisture and spills, like kitchens, bathrooms, and pool decks. As an outstanding waterproof flooring option, it offers protection against water damage, making it ideal for high-humidity environments. The combination of its textured surface and enhanced traction also provides exceptional safety, reducing the risk of slip and fall accidents. As a result, porcelain has become a top choice for both residential and commercial settings, offering a stylish, practical, and long-lasting impermeable flooring solution.
Let's delve deeper into the safety features of porcelain and explore the various design options available.
What Is Slip-Resistant Porcelain Flooring?
Porcelain is a refined and dense material that begins as clay and is molded into various shapes and thickness levels. Like ceramic tile, it is glazed and fired within a kiln, resulting in a robust and durable material that can withstand cracking, wear, chipping, and scratching.
In addition to its durability, porcelain is also known for its anti-slip properties, making it a popular choice for commercial settings where safety is a top priority. Porcelain is fired at extremely high temperatures, which gives it a naturally low dynamic coefficient of friction (DCOF), making it highly resistant to slips and falls.
The DCOF is a measure used to determine the degree of slipperiness of a surface under dynamic conditions, such as walking or running. The higher the DCOF value, the more slip-resistant the surface is considered to be. In the flooring context, a DCOF value of .42 or higher is considered safer for use in moisture-prone areas.
Our ZeroSlip™ technology, available in many of our porcelain products, is an innovative solution that utilizes the same techniques as regular porcelain but exceeds the industry-standard DCOF value, providing added peace of mind and safety against slips and falls. The enhanced traction offers a practical solution for various residential and commercial settings, promoting a safe and secure environment for every space.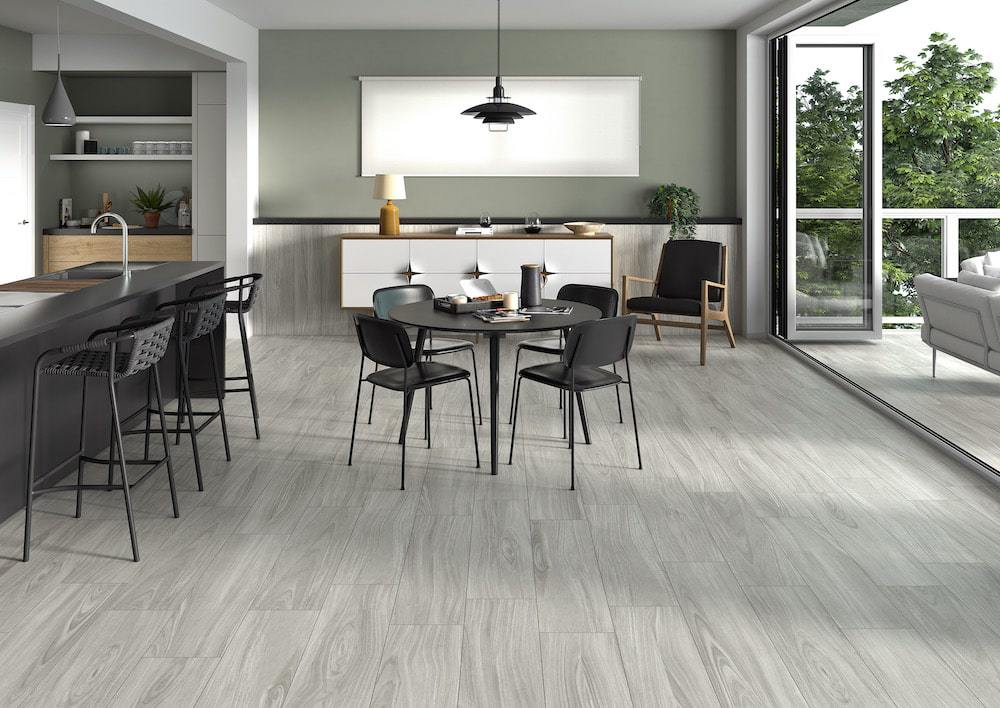 Grigia Porcelain Wood Tile
Our non-slip Grigia Porcelain Wood Tile mimics natural wood so well, but it is more cost-effective and does not require regularly scheduled resealing like the real thing.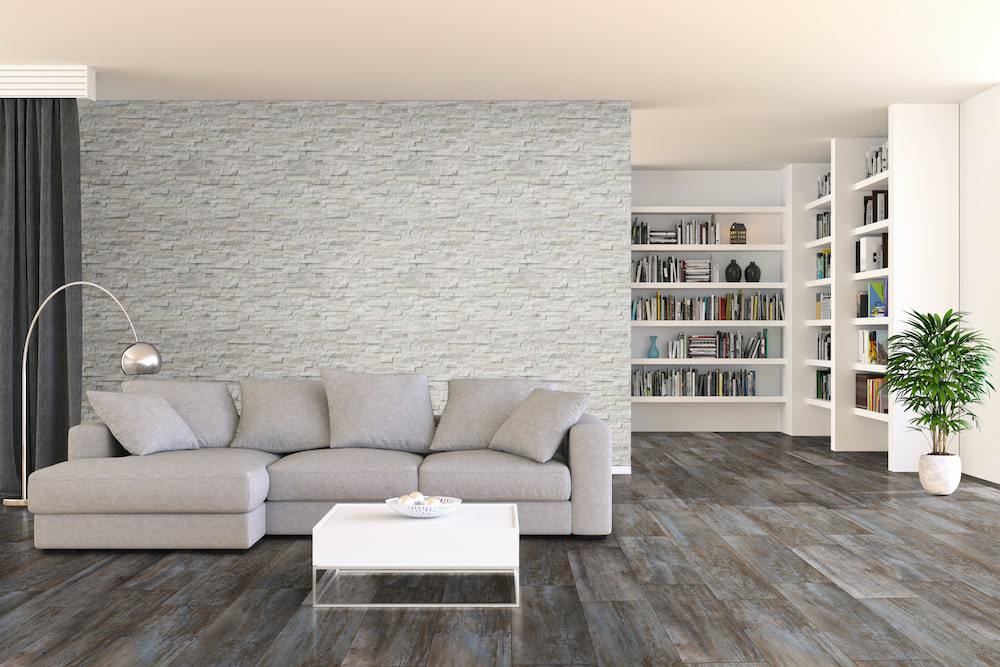 Oxide Iron Porcelain Tile
Look to our Oxide Iron Porcelain Tile with exclusive Zero-Slip™ technology that's so captivating you can appreciate the opportunity to spend less time worrying about safety and more time taking in its beauty.
APPLICATIONS OF SLIP-RESISTANT PORCELAIN FLOORING
Residential Settings
Porcelain flooring with slip-resistant properties is an excellent option for residential spaces, particularly in areas such as bathrooms, laundry rooms, mudrooms, kitchens, and entryways where a non-slip surface is crucial. Its durable nature and low maintenance requirements also make it a practical choice for high-traffic areas.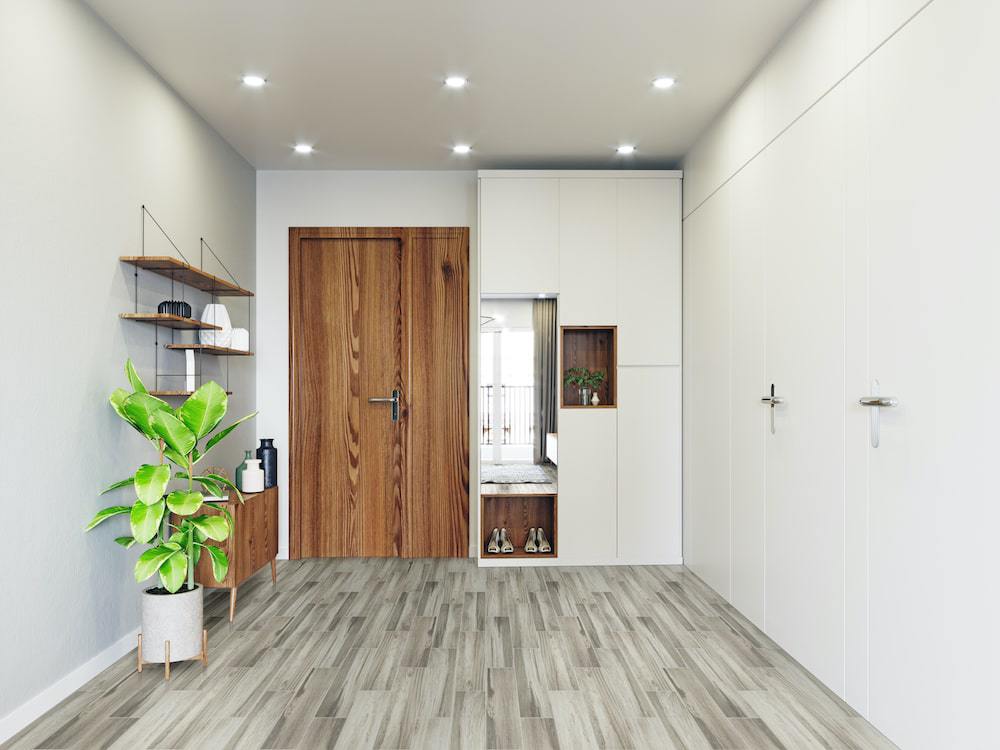 Carolina Timber II White Wood Look Tile
Our Carolina Timber II White Wood Look Tile is an excellent choice for any entryway, as it provides both style and safety. Since entryways are often high-traffic areas, the enhanced traction surface of this porcelain tile can help prevent accidents while providing the durability necessary to withstand many elements. Additionally, it's ideal for areas prone to mishaps, especially during wet weather conditions, offering a safe surface for you and your visitors to enter and exit the home.
Commercial Settings
Slip-resistant porcelain is an optimal solution for various high-traffic commercial settings. For example, this type of flooring in hotels and restaurants can provide a durable and safe surface for guests and employees, reducing the risk of accidents. It also ensures a secure surface for customers and employees in grocery and retail settings, promoting a safe shopping environment.
In medical offices and hospitals, where hygiene and safety are paramount, porcelain flooring with enhanced traction is a popular choice. It delivers a long-lasting, clean, easy-to-maintain surface that withstands heavy foot traffic, spills, and moisture.
Outdoor Use
In addition to porcelain tile, our Arterra porcelain pavers, with ZeroSlip™ technology, are also available as a practical and stylish solution for outdoor living spaces where safety is a top priority. Their enhanced traction offers the same benefits as porcelain tile but in a larger format. They are ideal for creating a seamless look in patios, walkways, and pool decks, offering a safe and secure surface for outdoor activities.
Whether you're looking to update an existing outdoor space or create a new one, porcelain pavers are a versatile and practical choice that can enhance the safety and aesthetics of your outdoor living area.
Upgrade Your Space with Slip-Resistant Porcelain Flooring
Overall, MSI's porcelain flooring options are an excellent choice for anyone prioritizing safety without sacrificing style and durability. Its exceptional slip resistance, textured surface, and low maintenance requirements make it the perfect material for high-traffic areas and water-prone spaces. Additionally, porcelain is available in both floor tile and pavers and comes in a wide range of colors, patterns, and finishes, making it easy to find a style that suits your design needs. Whether renovating residential or commercial space, slip-resistant porcelain is a wise and practical investment that will provide peace of mind and a safe, stylish foundation for years to come.
Ready to learn more? Chat with us online or visit an MSI showroom or an MSI authorized dealer near you.