Porcelain Tile Isn'T Going Anywhere
August 29, 2018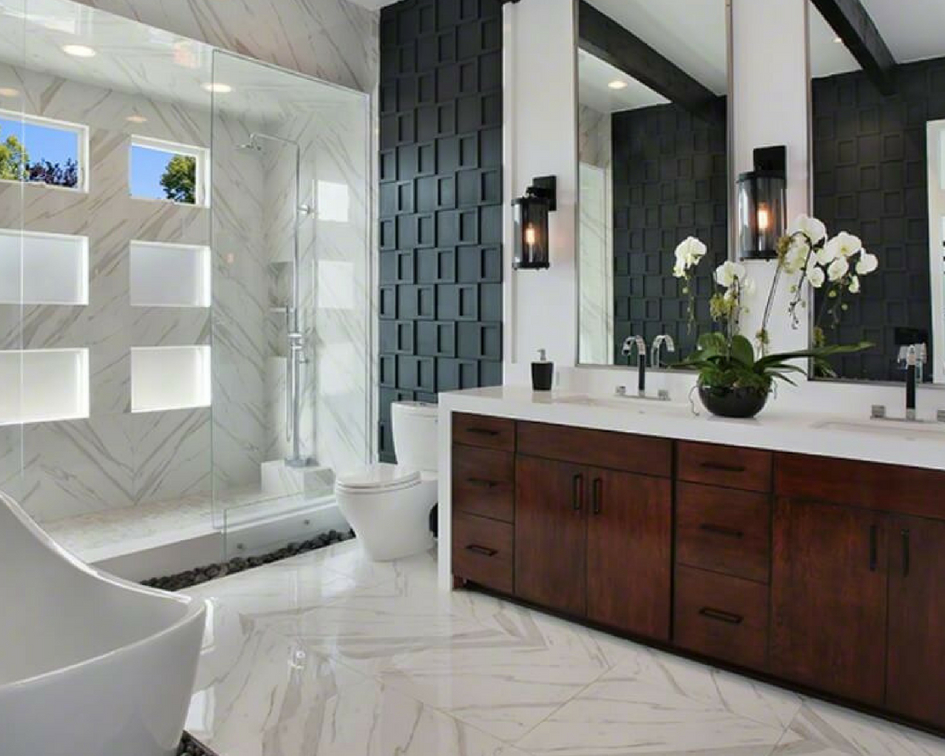 Porcelain tile has been popular in homes for generations — but that doesn't mean it can't be new, fresh, and exciting. Classic shapes, sizes, and colors will always be in fashion. However, today's porcelain tile is a canvas like no other. Virtually any design can be printed on it, and when combined with the various sizes and textures available, such as hexagon, plank, brick, and unique mosaics, porcelain tile is being reinvented for a new millennium.
Besides the endless porcelain tile pattern ideas, there are many other reasons to fall in love with this tile. It's durable and resistant to scratches and chips, even when it's inkjet-printed. Unlike many surface materials, porcelain tile does not need sealing to remain water-resistant and also resistant to stains. The value for the money is unmatched, too; even with the introduction of less-expensive materials such as linoleum, homeowners continue to trust porcelain to make their homes beautiful.
You may be surprised at the many options available in today's porcelain and ceramic tile. Here is just a small sampling of its different looks and applications.
Pietra Carrara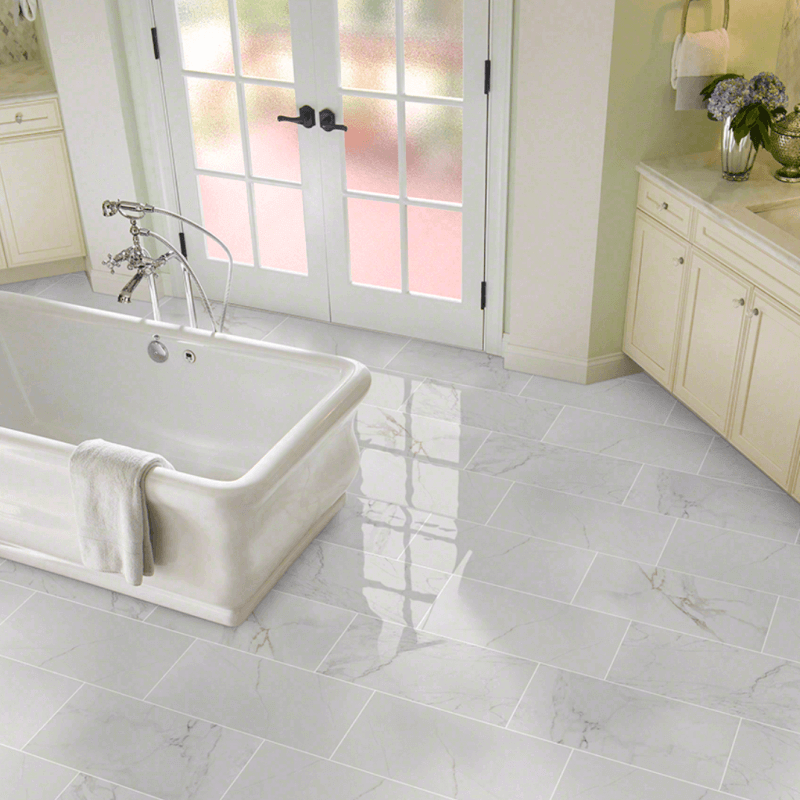 Featured: Pietra Carrara 2x4 Porcelain Tile
Nothing creates a look of pure opulent luxury better than a marble-tiled floor. Nothing, that is, except for a marble-look porcelain tile such as Pietra Carrara. Not only is the resemblance uncanny, but you can also use it in many places where marble would be a questionable idea, such as in bathrooms. The water-resistant finish also resists mildew and bacteria, making cleanup a breeze.
Brickstone White

Featured: Brickstone White 2x10 Porcelain Tile
Exposed brick has been a sought-after design element for a long time, and is particularly popular in today's farmhouse-style interiors. We're not all lucky enough to have our houses built that way, but there's something even better: Brickstone White porcelain tile. The rustic, slightly distressed look will stay that way for many years, no painting required.
Napoli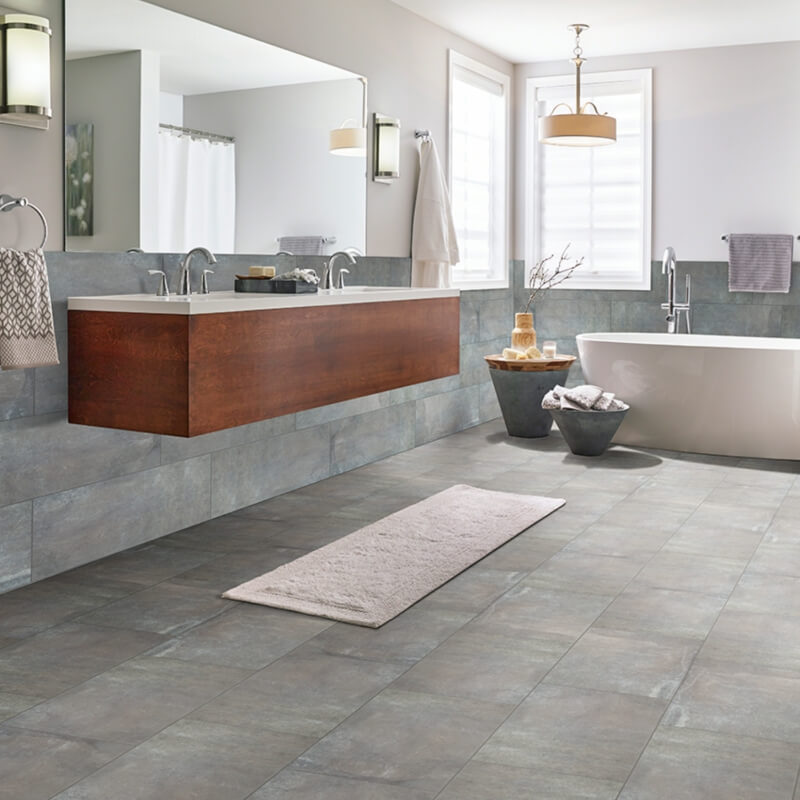 Featured: Cemento Napoli Porcelain Tile
The concrete look is trending this year, following homeowners' desire for minimalist, simple designs and the industrial look. It does have some drawbacks, though — it can stain, needs sealing, and can feel cold underfoot. Inkjet-printed Napoli porcelain flooring solves all three of those problems. Unlike real concrete, with porcelain tile you can install under-floor radiant heat and have toasty toes.
Lineart Gray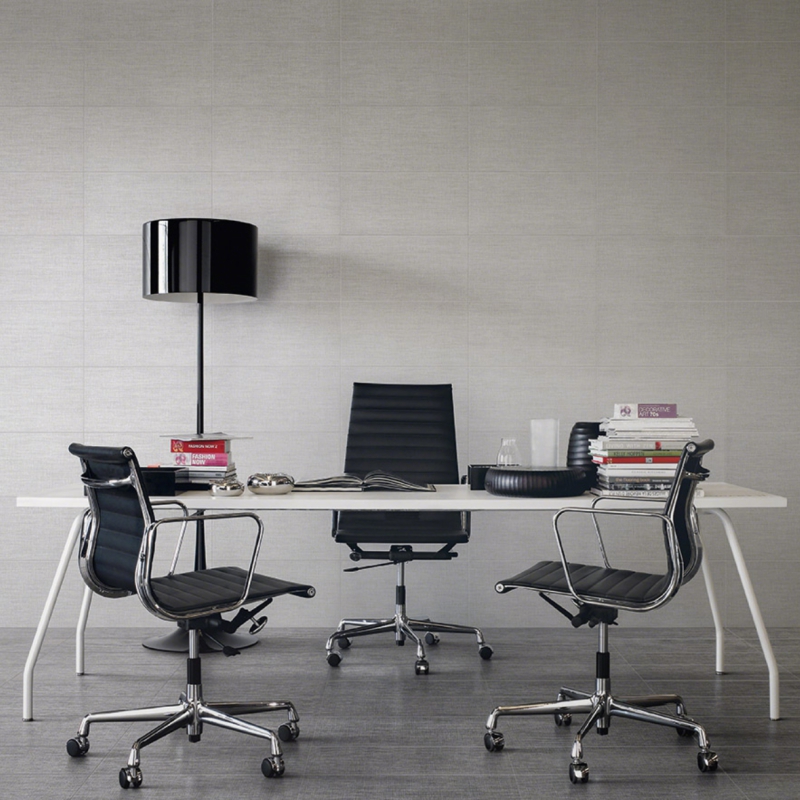 Featured: Tektile Lineart Gray Porcelain Tile
One of the newest products in porcelain tile is the textile look, such as Lineart Gray in MSI's Tektile collection. It allows you to combine soft, luxurious texture with easy-care practicality. Use it as durable flooring, or install it on an accent wall where it mimics expensive linen wall coverings.
Copper Vintage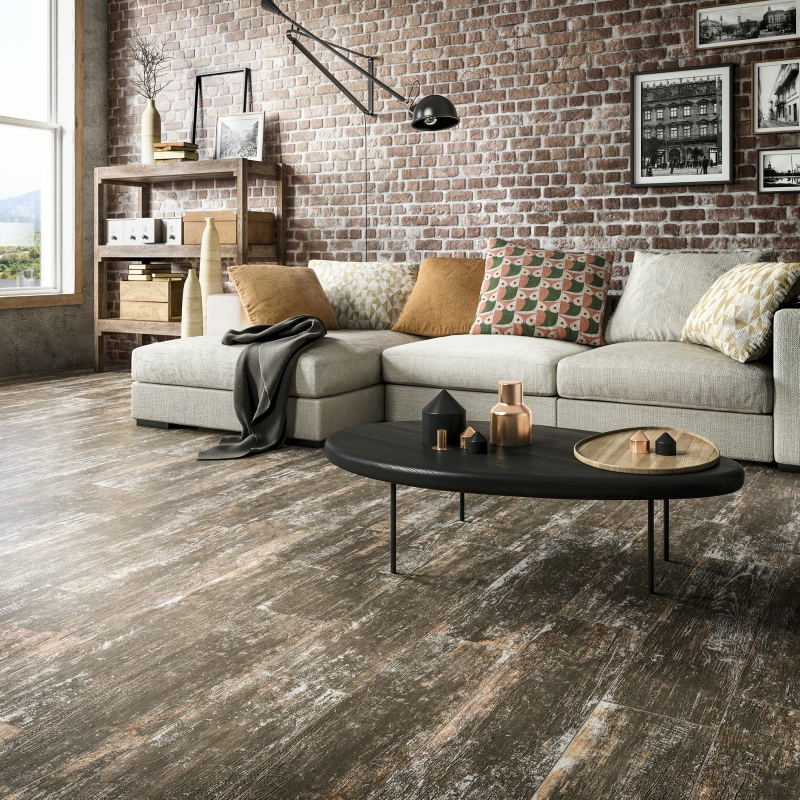 Featured: Vintage Copper Wood Look Tile
Tile that looks like wood is nothing new; it's been used in residential areas as well as commercial spaces for years, beloved for its durability. However, we also love the look of rustic, reclaimed hardwood; it adds so much character to a room. Copper Vintage wood look tile features dark brown with copper tones, accented with white as though the paint has weathered and faded.
These examples demonstrate how versatile today's porcelain tile can be; we're always adding new, exciting colors and patterns. Considering porcelain vs. ceramic tile? Ceramic opens a world of options, too. But don't take our word for it — visit our web galleries to find out more about how porcelain tile can create a unique look for your home.
READ MORE ABOUT THE DIFFERENT TYPES OF PORCELAIN TILE
Porcelain Tile Is Taking Over the Design World
Porcelain Tile, Look Of Vein-Cut Travertine