Tips From The Trade: Advantages Of Stone Veneer Vs. Brick Veneer
August 01, 2017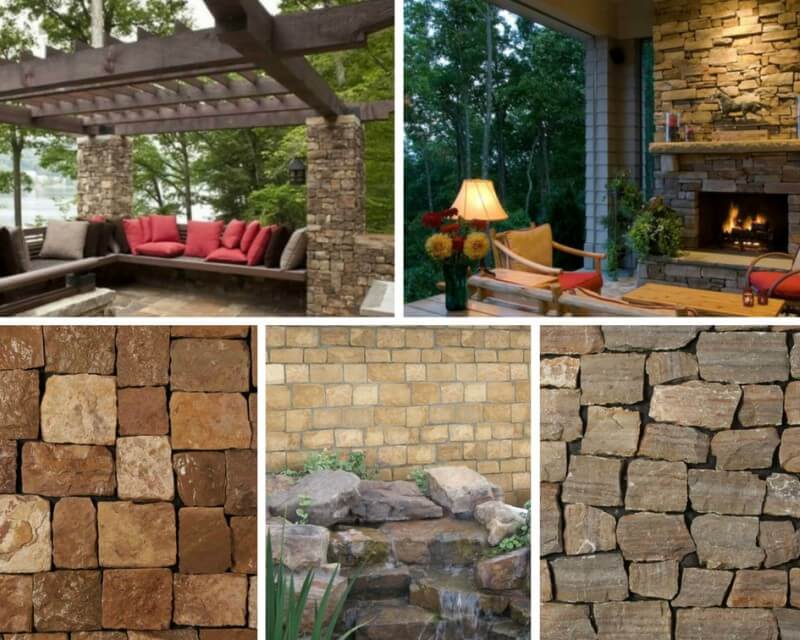 Faux is fabulous, especially when it comes to brick and stone veneers. Both types of veneer are lightweight, which means you can install them in areas that couldn't bear the weight of thick stone or brick. Plus, veneers come in pre-arranged sections, cutting installation time and costs.
We adore stone veneers, which look both earthy and elegant. Stone also adds curb appeal to your home, great when it comes time to sell, and important for you while you still enjoy living in your home.
Geoffrey Lavell, an agent with the Nevada Lavell Group in Henderson, explained to Zillow that stone veneers add "desirability to a home, causing it to sell faster or slightly above what other homes are asking."
Natural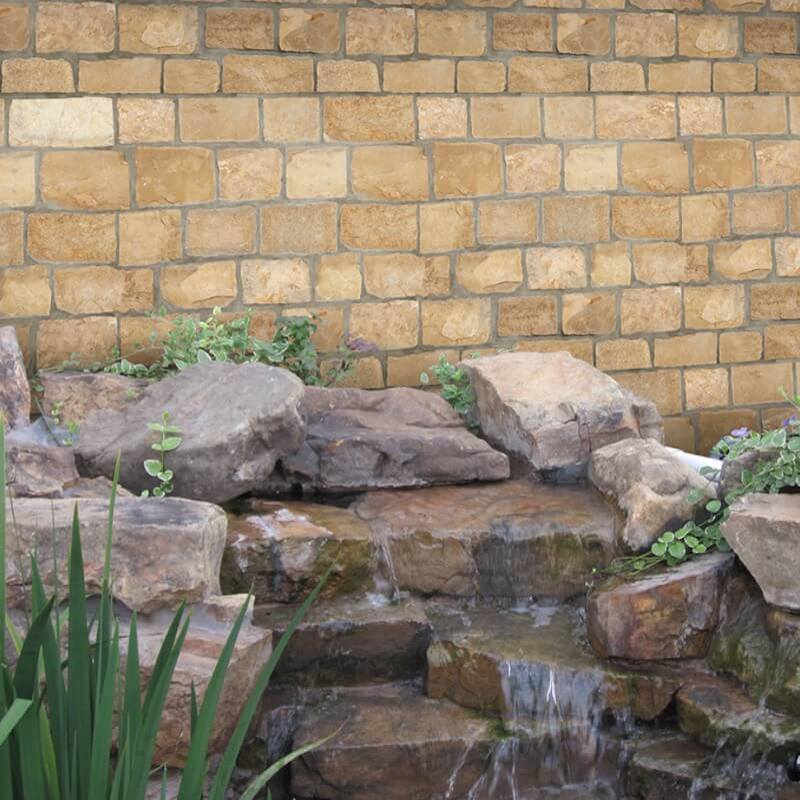 Featured: Newport Stone Veneers
The origins of stone and brick veneers are not the same. Stone veneer is cut from real stone, whereas brick veneers are manufactured and molded.
In the creation of stone veneers, authentic sandstone, quartzite, slate, and limestone are sliced and arranged into sections with infinite coloration and texture. Only a well-trained eye could determine that stone veneers are not full-size stones.
Versatile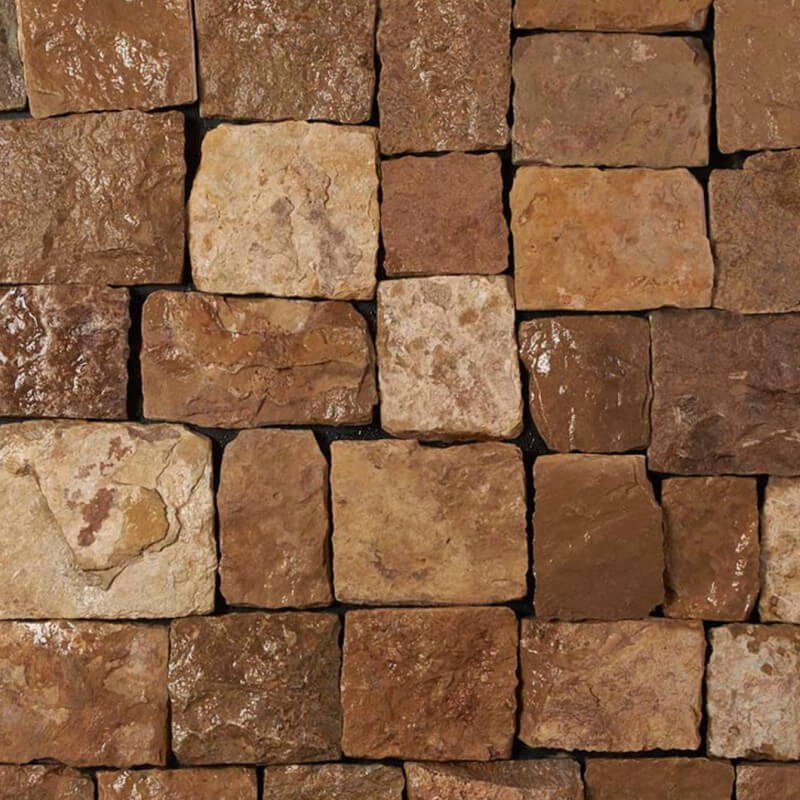 Featured: London Stone Veneers
Are you wondering where to use stone veneers? In short—anywhere.
The versatility of stone veneers allows you to install it throughout the interior and exterior of your home. Color variations are design-friendly. They can tone down and add elegance to rooms with bold colors, or they can give a pop of texture and color to neutral schemes—Newport is a great example for accent walls.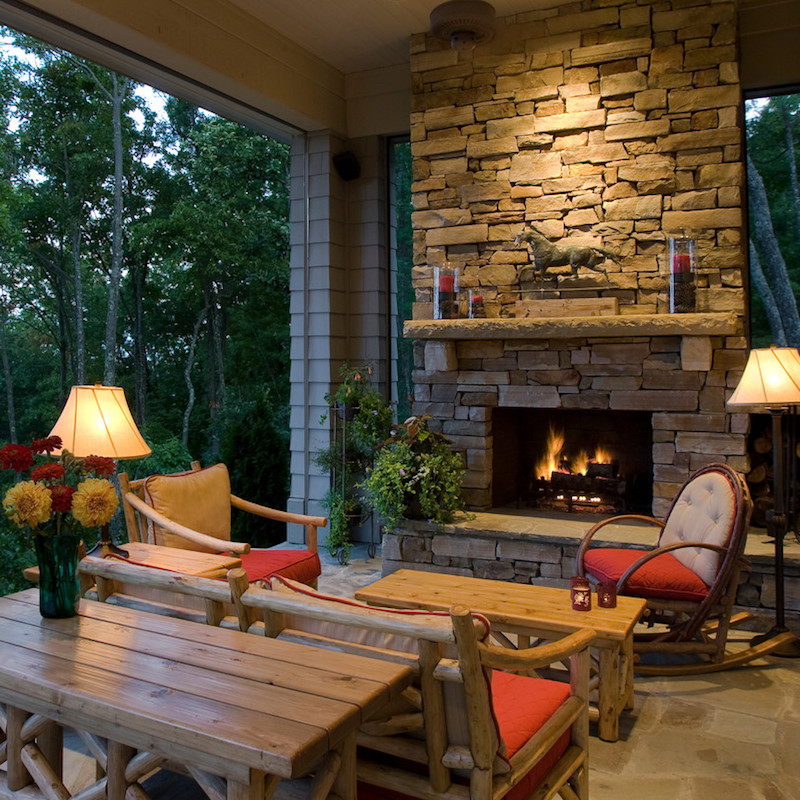 Recreate this look with MSI's Castle Earth Stone Veneers (Photo Credit: Houzz)
Another beauty is MSI's Castle Earth, which mixes a wide range of creams, browns, and rusts, making it a great candidate for outdoor entertainment areas.
Laguna Grey, below, has beautiful striations of charcoal, rust, and beige, making it an easy pair with either light or dark cabinetry.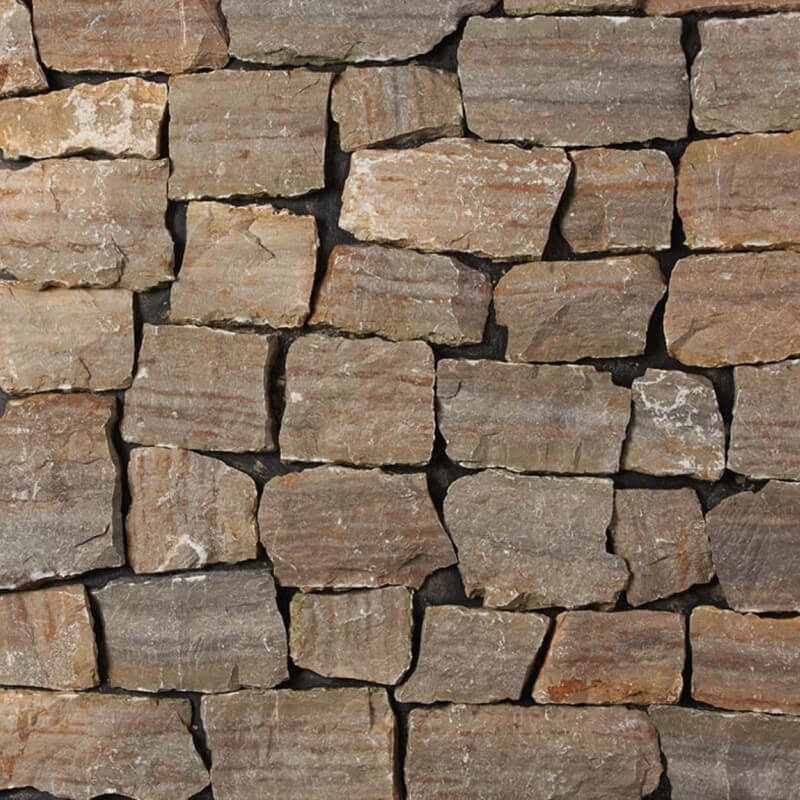 Featured: Laguna Grey Stone Veneers
You can wrap columns in a stone veneer—Safari Gold, below, looks great on porch columns—or surround a fireplace with veneer panels.
Stone is naturally rock hard, and it doesn't easily chip or scratch. Because it's real stone, colors penetrate the veneer, making it fade-resistant, too.
Brick veneers, on the other hand, are often produced from clay or a clay, cement, and aggregate mix. The resulting material can chip fairly easily, and the variation in color and texture is limited. And since the material is porous, it's not waterproof. On top of that, installation can be time consuming.
Durable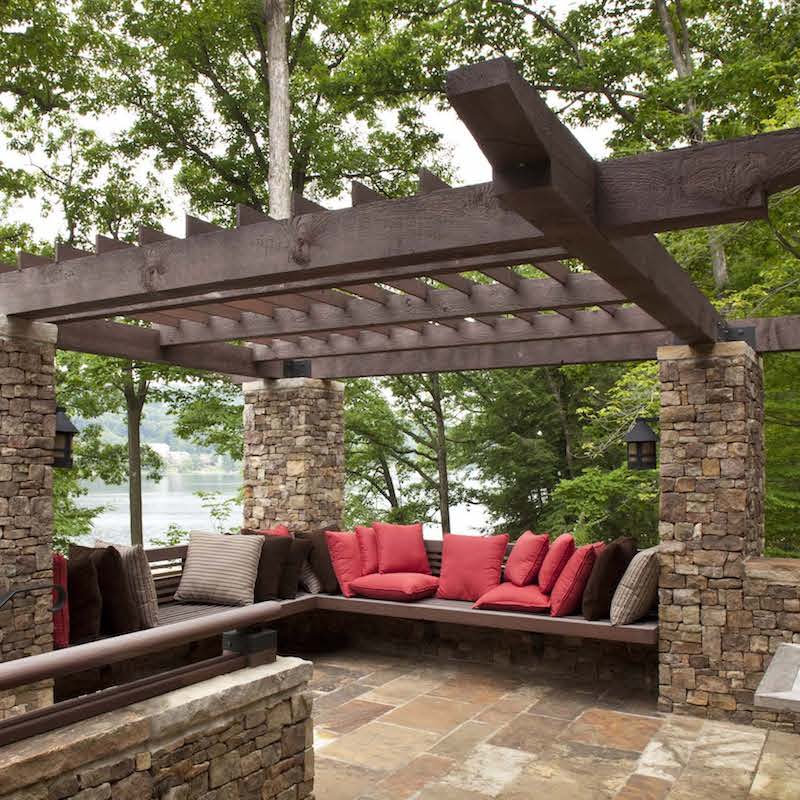 Create this look with MSI's Safari Gold Stone Veneers (Photo Credit: Houzz)
Brick veneer demands a vapor barrier behind it in order to keep framing dry. Plus, installers must put in a drainage plane or weep holes to let any accumulated water escape.
If you really love the look and texture of brick, then only brick will do. However, stone veneers may be a smart choice to add beauty, durability and value to your home.