Outdoor Oasis: Should You Seal Your Outdoor Travertine Tile?
February 21, 2018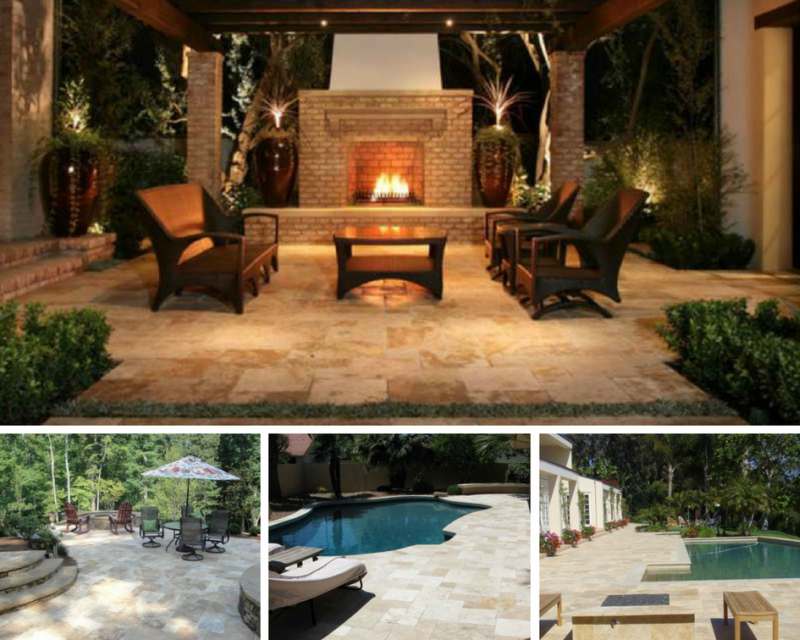 Travertine is known as a durable and rugged natural stone, but even the toughest materials need some TLC. Take good care of your outdoor travertine tile by sealing it every one to two years to keep it protected from damage and looking fresh.
Read on to learn about the different types of sealers and ways to protect your outdoor tile from the elements.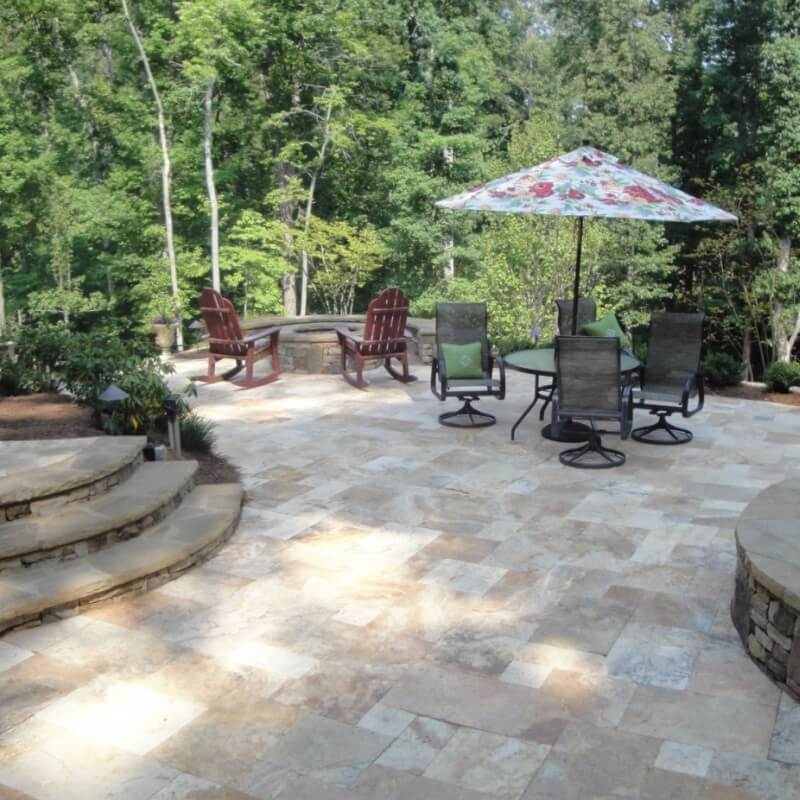 Featured: Porcini Travertine
There are three main types of sealers for travertine: enhancing stone sealers, impregnating sealers, and topical sealers for a glossy finish. The type of sealer you choose really depends on the look you want to achieve.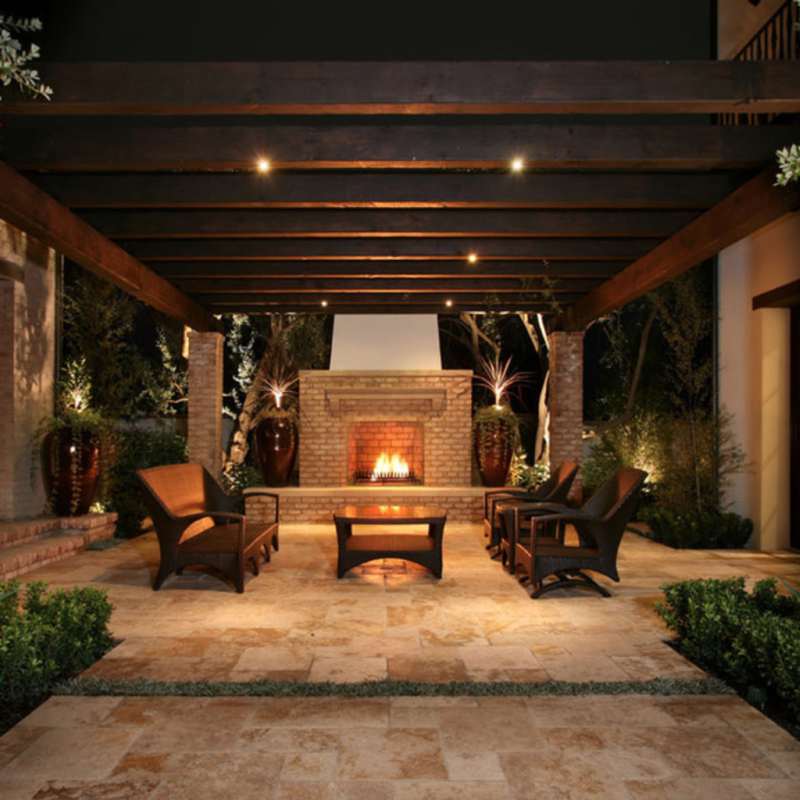 Create a similar look with MSI's Golden Leaf Travertine Pavers (photo credit: Houzz)
Enhancing stone sealers penetrate into travertine and enhance the natural colors found in the stone while protecting it from staining and acid discoloration that can easily occur in this calcium-rich stone. Enhancing sealers are a great way to refresh older pavers, or bring out vibrant colors in travertine like these rich Golden Leaf Travertine Pavers from MSI.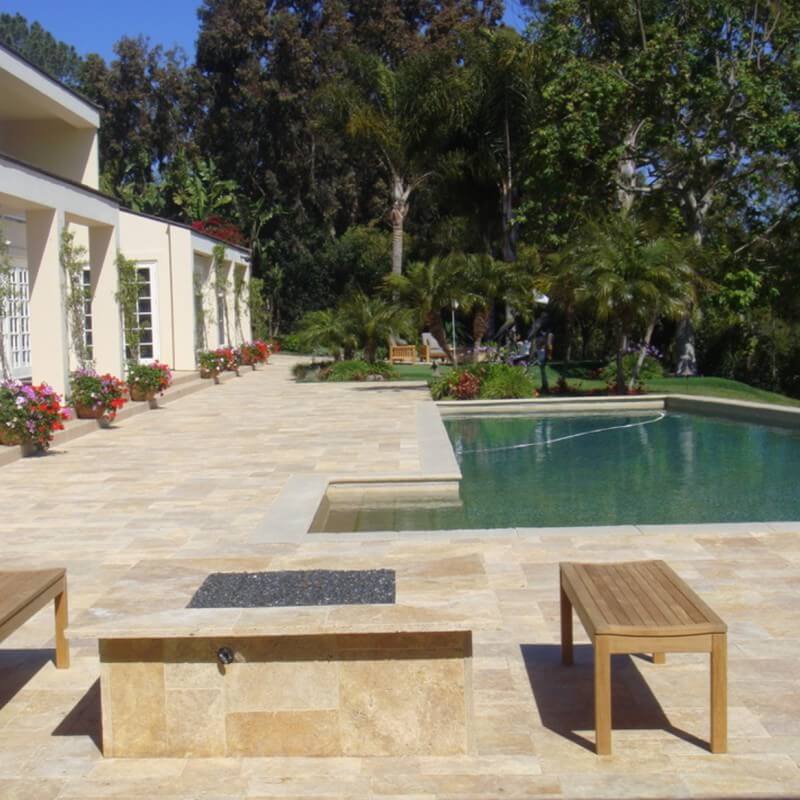 Get a similar look with MSI's Tuscany Storm Travertine (Photo Credit: Houzz)
Impregnating sealers are very similar to enhancing sealers, but they can deposit solid particles into the pores of stone while preventing water, dirt, and oil from penetrating the surface of your tile.
This is a great choice for hardscaping that is completely exposed to the elements or that has a rough-hewn or tumbled surface like these stunning Tuscany Storm Travertine and Tuscany Beige Travertine pavers.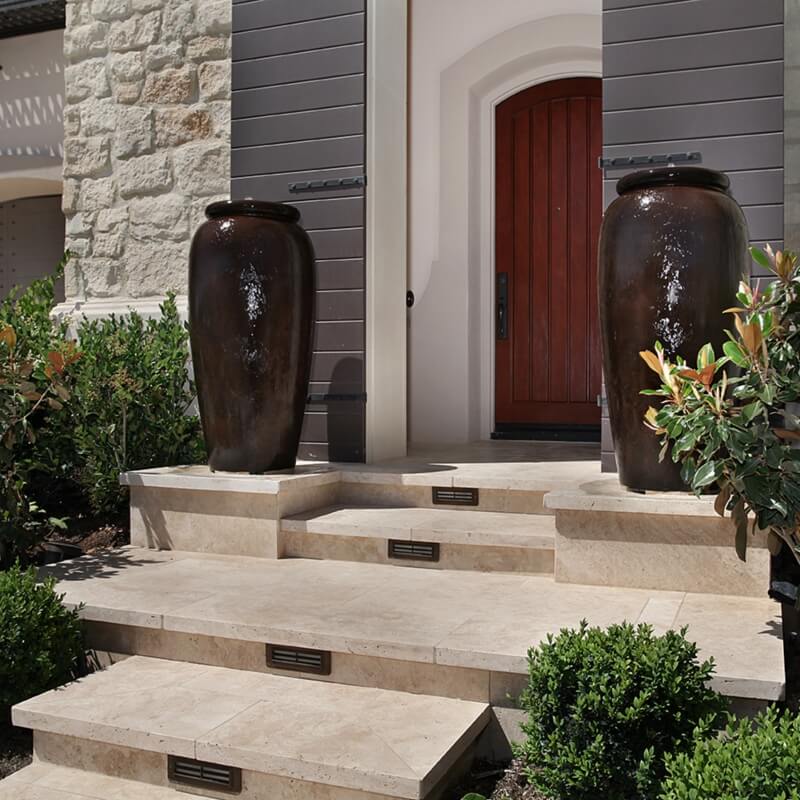 Featured: Tuscany Platinum Travertine
Impregnating sealers ensure your travertine will hold up for years while keeping out moisture that causes mildew and weed growth.
Lastly, we have topical glossy sealers which give your travertine a lustrous, gleaming appearance while sealing out oil and grease that can stain and discolor porous travertine tile.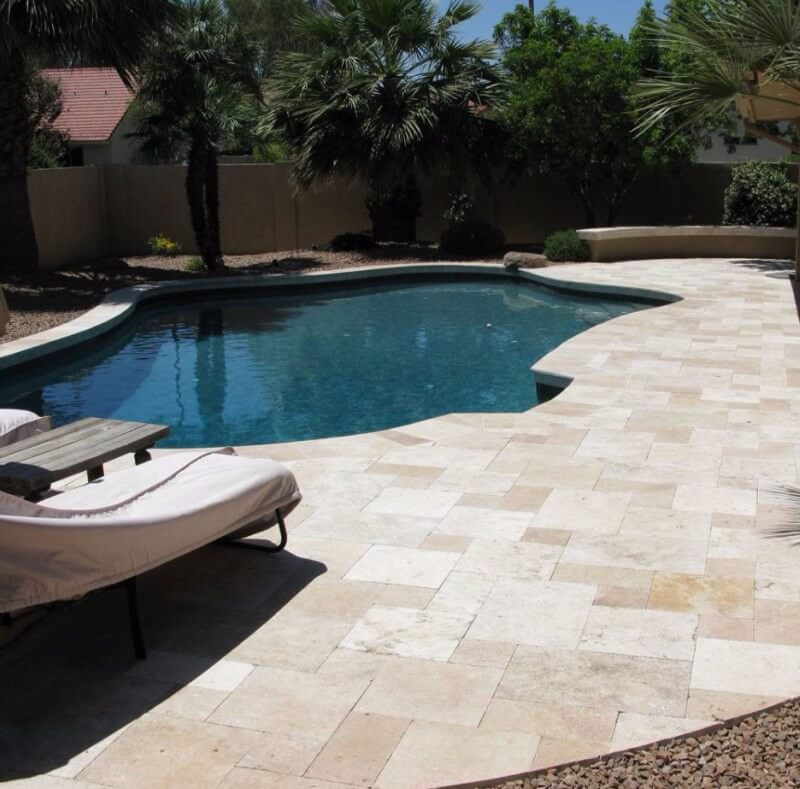 Featured: Tuscany Beige Travertine Pavers
Glossy sealers also prevent the color of your tile from fading, even when they are in full sunlight like the Porcini Travertine pavers shown on this pool deck. As you can see, it's always a good idea to seal outdoor travertine tile to keep your natural stone looking its best.
Protect your investment by sealing your stone regularly, and researching the best sealant for your tile. Click here to discover more about different types of travertine tile.