The Beauty Of Eramosa Stone Flooring In Textured Porcelain Tile
August 18, 2017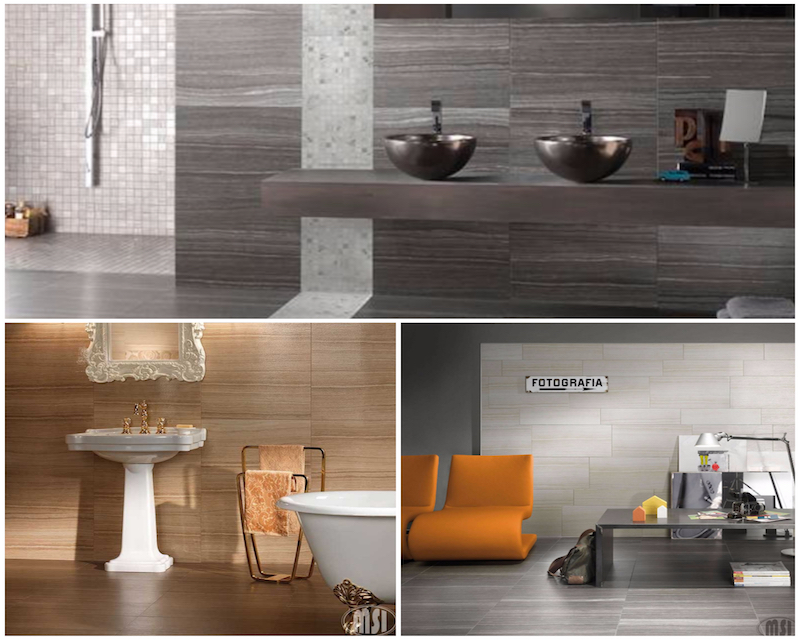 Porcelain tile's durability and affordability make it one of the most widely used materials on the market. Plus, the wide range of available style options means there's a tile for every style. Porcelain tile can mimic almost any other stone or marble material, and can be printed in any number of colors and patterns.
And with MSI's latest Ermosa Porcelain Tile Collection—modeled after striking Canadian Eramosa limestone—you don't have to sacrifice style for practicality.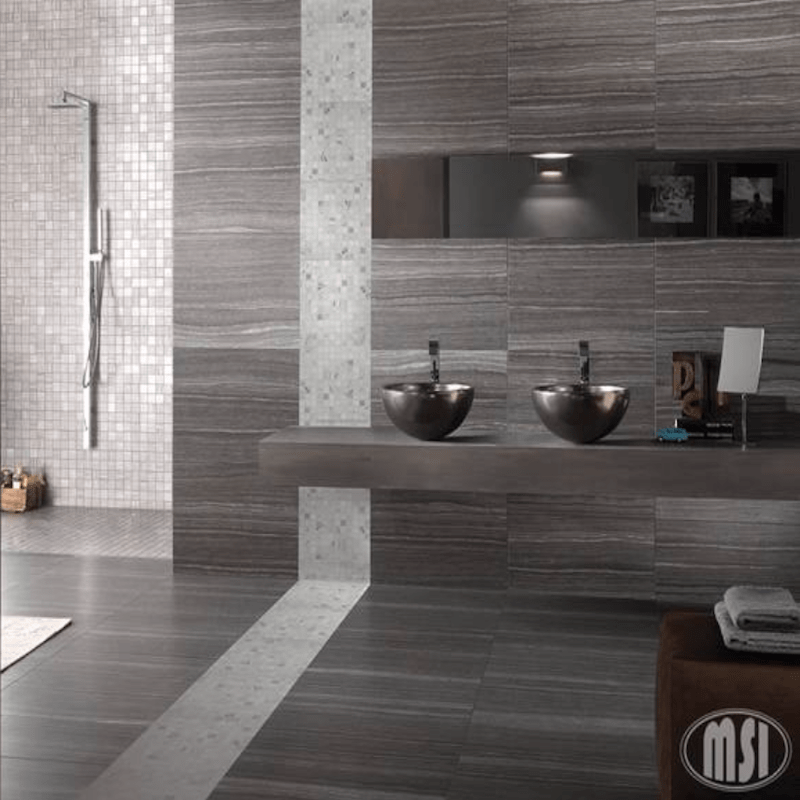 Featured: Grey Eramosa Porcelain
Natural Eramosa limestone—the inspiration for our porcelain lookalike—has recently made a big splash in the design world, thanks to its striking linear veining pattern and range of neutral earth-tone shades.
However, while real Eramosa is gorgeous, the authentic natural stone may not stand up to everyday wear and tear from a busy household or light commercial environment.
For example, natural Eramosa is porous, making it an unsuitable choice for areas prone to bacteria, such as kitchens or mudrooms. It is also sensitive to acids, so areas like the laundry room or bathroom could be problematic for the mined limestone.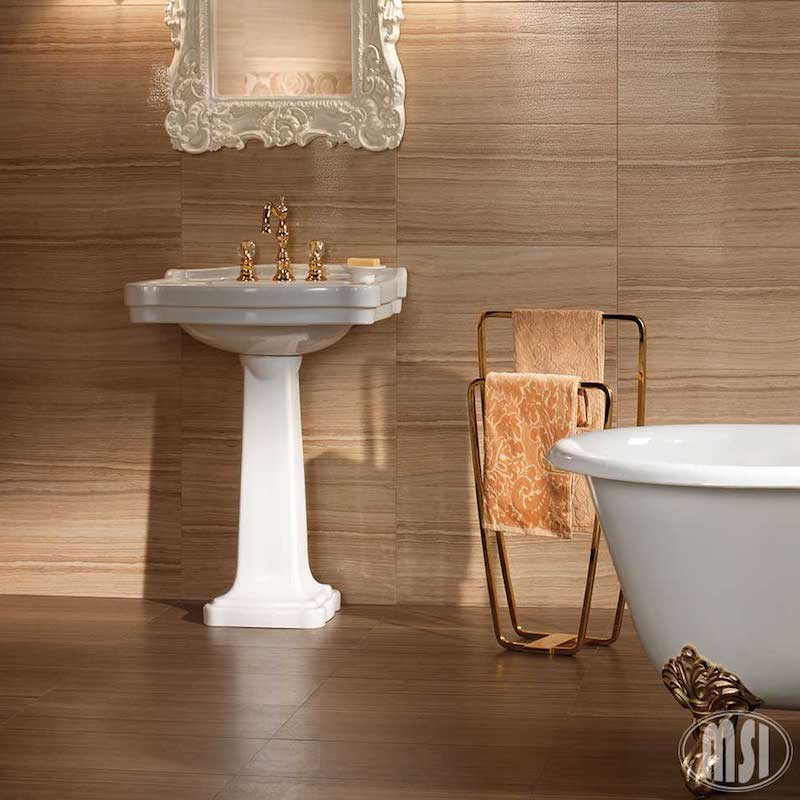 Featured: Beige Eramosa Porcelain
Not to worry, because you can still have the look and natural texture of Eramosa limestone—plus all the amazing benefits of super-duty porcelain tile—with MSI's Eramosa Porcelain Collection. This fabulous new collection features four true-to-nature and easy-to-coordinate colors in a matte finish: Beige, Grey, Silver, and White.
Featured: Beige Eramosa Porcelain
Beige Eramosa Porcelain is a mix of warm beige and cream tones that would be at home in any number of interiors. The strong veining makes a dramatic statement for flooring or wall tile, creating a focal point with wall applications, as in this luxurious bathroom.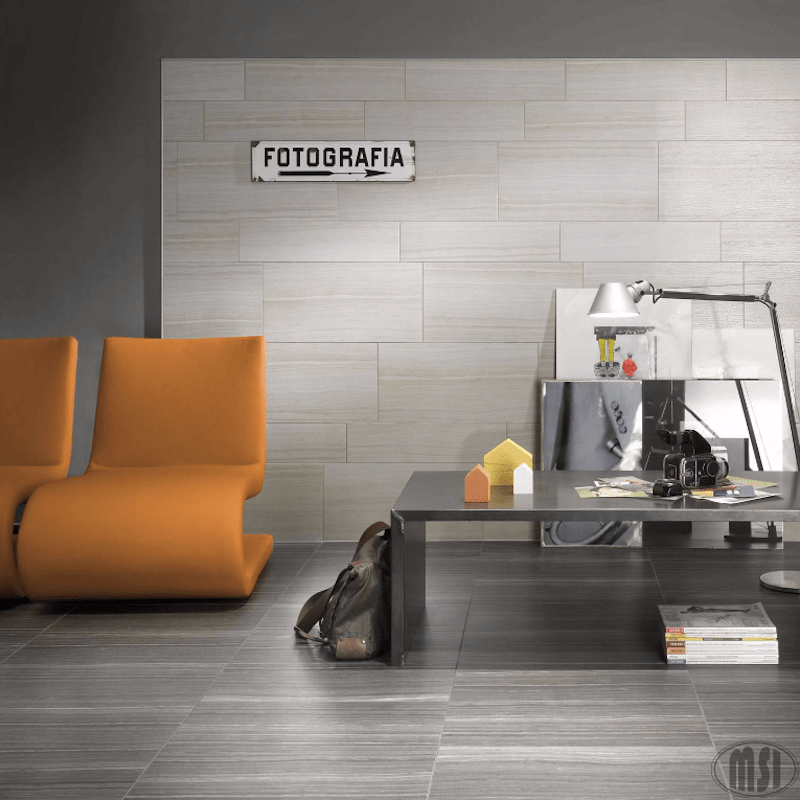 Featured: Grey Eramosa Porcelain (floor) and White Eramosa Porcelain (wall)
The sophisticated monochromatic palette of dark grey tones gives Grey Eramosa Porcelain tile a contemporary edge. This tile comes in 12x24 and 3x18 sizes, making it work perfectly for tile flooring, backsplashes, and countertops.
Grey Eramosa Porcelain blends especially well with White Eramosa Porcelain, as seen above in this modern living room which features grey porcelain tile on the floor and white on the walls.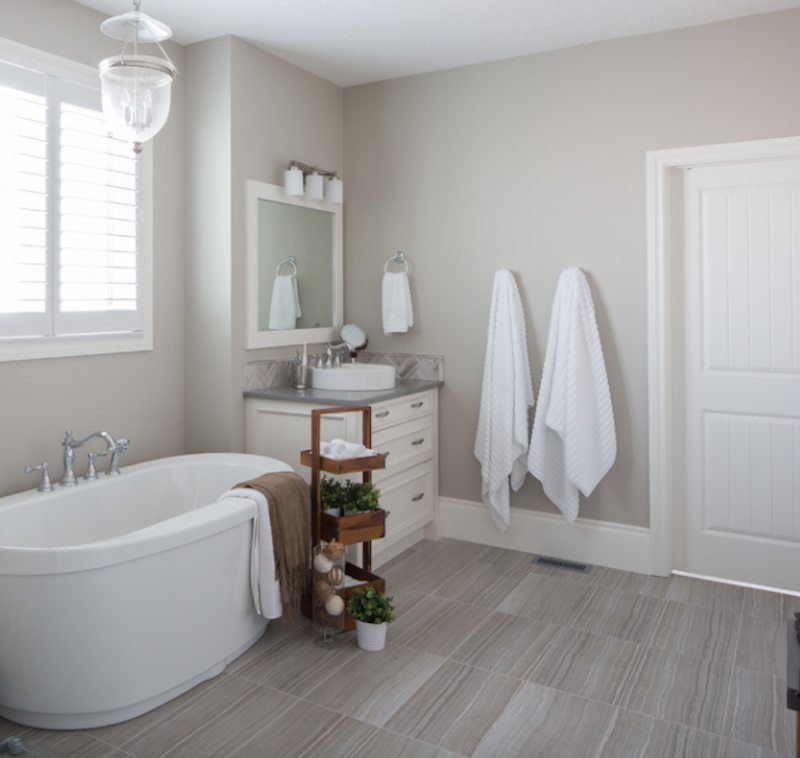 Featured: Silver Eramosa Porcelain
Silver Eramosa Porcelain is the final colorway in our Eramosa Porcelain Collection, and it does not disappoint. With warm grey shades of taupe and greige, this tile has subtle veining that blends seamlessly with other design elements. The Eramosa veining pattern creates great movement and depth in this design, but without being overwhelming.
The rich veining and unique beauty of natural Eramosa, combined with the heavy-duty durability and low cost of porcelain, can now be yours with MSI's Eramosa Porcelain Collection.
If the choice isn't already clear, check out the following information on the benefits of stone-look porcelain tile.
READ MORE ABOUT PORCELAIN TILE with NATURAL STONE LOOKS
Classic Designs Using Porcelain Tile That Look Like Stone
Porcelain Tile That Looks Like Natural Stone Flooring
Natural Stone and Porcelain: Elevate Your Home with the Natural Look
Natural Stone Looks in Porcelain Tile You Have to See to Believe