5 Ways To Upgrade Your Hotel Vanity
July 13, 2021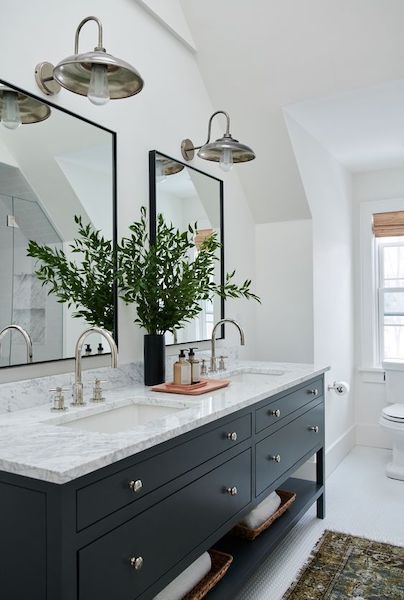 Are you looking for ways to improve guest satisfaction in your hotel? How do you stand out from the crowd when there are millions of other hotels on the internet? The hotel industry collects over 4 million rooms worldwide, says the latest hospitality data analysis.
It is important to stand out and give an exceptional, luxurious guest experience. Updating your hotel bathroom is an effective tool to attract new clients. With so much competition in the industry, you must give a good first impression.
If you want to give your guests the "wow" factor, then read on to discover five easy ways to upgrade and revamp your hotel vanity.
1. Use Quality Materials
The right materials and finish give the guest an excellent first impression. High-quality products are important in any bathroom. You won't break the bank by replacing your countertops more than you need to. Switch old, outdated surfaces for brand new countertops, sink, and backsplash tile. Pay attention to details and choose high-quality edges and finishes. A good quality countertop will make it easier to clean and maintain for longevity too. Natural stone countertops will always be a favorite.
High-quality, premium surfaces such as white sparkle granite will be a firm favorite with your guests. Many hotel bathrooms now also feature bold, copper sinks or butler sinks.
Premium materials will give the guest a feeling of luxury the moment they step through the door. Consider sleek, rich materials such as polished marble for a luxurious feel with coordinating wall tiles. Give your guest that pampered feeling they desire when staying away from home. This has never been easier than choosing the right kind of countertops.
Choose high-quality materials such as 100% cotton for soft furnishings. Guests are now more eco-conscious than ever. Choosing natural, premium materials will help them feel upgrade your guest's experience.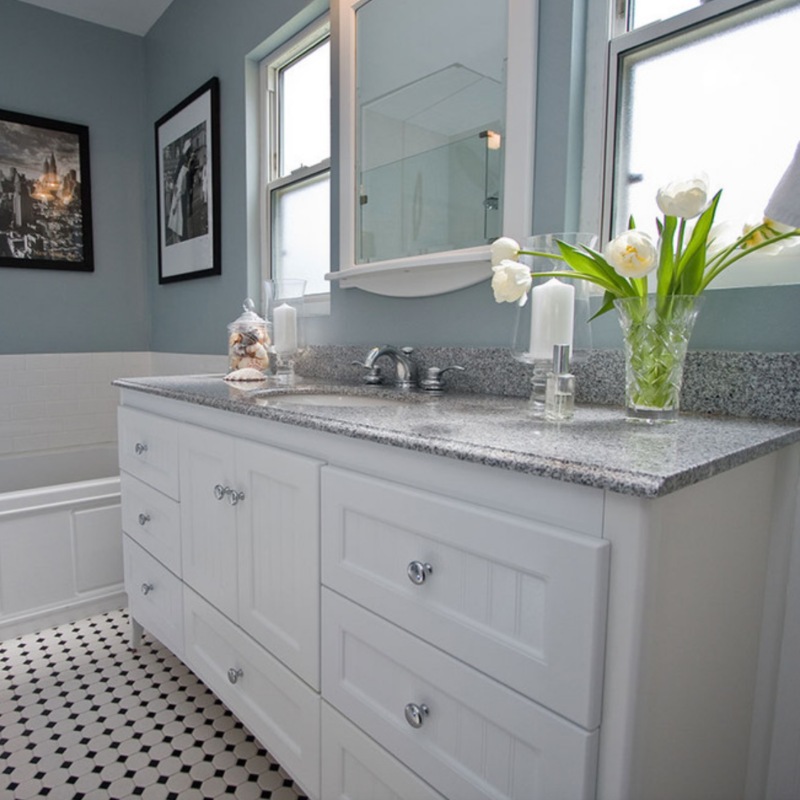 2. Pay Attention to Details
Start by conducting some research into what style appeals to your guests the most. Will your guests enjoy a modern, minimalist look? Or would they feel more at home with rustic features? Consider the kind of finish you want to go for. Are your countertop edges straight or rounded?. Is the sink shape oval or rectangular? Choose high-quality tiles and furniture. The attention to detail will make a big impact on your guest.
Experiment with the details and see what works best for you and your guests. Note what the current trends are in the hospitality industry. Write down the types of guests that will frequent your hotel. Consider what will make them feel most comfortable. This will help you to tailor-make your guest experience. Please take a look at the different types of hotel guests and what attracts them.
86% of buyers are willing to pay extra for a great customer experience—research what is important to your guest. A successful customer experience will bring repeat business.
3. Accessories and Accents
Less is definitely more. Choosing the right elements to suit you and your guests is fundamental. Create a guest profile and consider what they will appreciate in the room. Always choose items that compliment your chosen style. Hotel guests stay in a hotel to escape everyday life. Create a luxury, spa-like experience with hand-picked items.
Soft furnishings should be of good quality and comfortable. Look up the latest styles and trends. Try to select on-trend colors such as platinum and pearl-grey. A chic, minimal room will speak volumes to your guest. Choose warm, bright lights that will illuminate the hotel vanity. Your guest will appreciate a warm glowing reflection in the bathroom mirror.
Try to source unique, local artists in your area that will provide interesting pieces. Hand-selected pieces of art will be great talking points for your guests.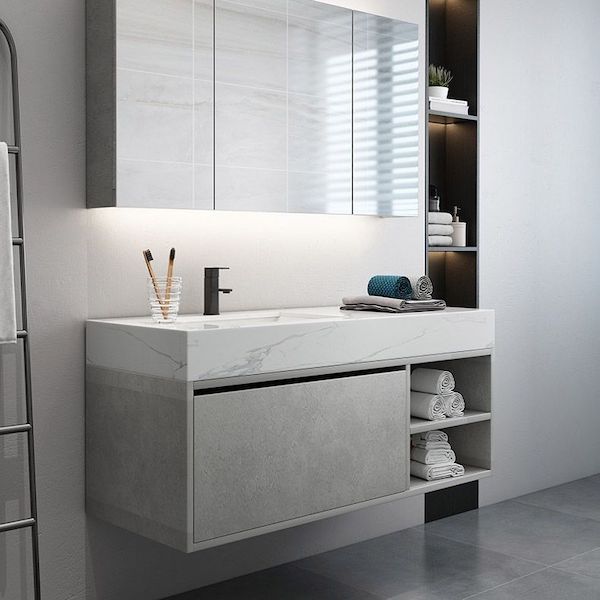 4. Simplify, Organize, and Declutter
Hotel bathrooms are calm, clean, clutter-free environments for feeling refreshed and energized. When a guest visits a hotel, they want to feel they have escaped to a calming sanctuary - a home away from home.
Clutter can negatively impact mental wellbeing. Simplify the furniture and accessories in the room. This will also make it easier to clean, which is important now more than ever during the COVID-19 era.
Storage is essential in your hotel bathroom. Baskets, trays, and dishes make excellent, intelligent storage solutions. You can provide decorative elements that also double as placeholders for items. It is imperative to provide lots of clever space for your guest's belongings.
Create a relaxing and soothing environment that your guests can relax in. Remove any unnecessary clutter in the room and make space for their own items during their stay. The last thing you want is a stressed-out guest.
5. Upgrade Your Cabinets
Revamping your hotel vanity doesn't mean buying everything brand new. There are a variety of methods available to breathe a new lease of life into your bathroom cabinets.
An easy way to update your bathroom cabinets is to repaint or restyle them. You can add new feet and handles and fix any imperfections. Make your cabinets look more like the furniture to create a home-from-home experience.
You can choose a more ornate cabinet with a new countertop if it's what your clientele will prefer.
Design Your Perfect Hotel Vanity
Catch the attention of prospective guests by creating a pleasurable, first-class hotel stay. Using the simple tips and tricks listed above, you can upgrade your vanity at the flip of a switch.
Contact MSI to help you achieve the elegant, high-class look you desire. MSI is a leading nationwide company with many years of industry experience.
Contact us today to start designing your new hotel vanity.
READ MORE ABOUT HOTEL AND HOSPITALITY SURFACES:
The Hottest Hotel Shower Surrounds For Any Style
How to Choose Hotel Flooring For Lobby Areas
The Benefits Of Installing Natural Stone For Your Hotel Bathroom Countertops
Selecting the Right Type Of Hotel Flooring