Tips From The Trade: Where Do Quartz Countertops Come From?
March 15, 2018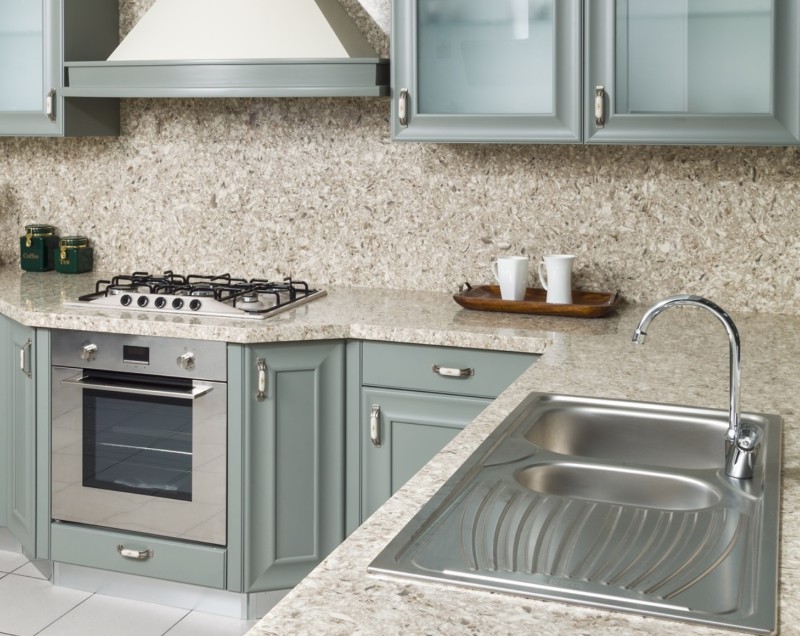 Quartz is one of the hottest materials in home design, but if you're wondering what exactly quartz countertops are made of and where they come from, you're not alone. In this post, we will discuss how quartz countertops are manufactured, what's the difference between quartz and quartzite, and where this amazing material comes from.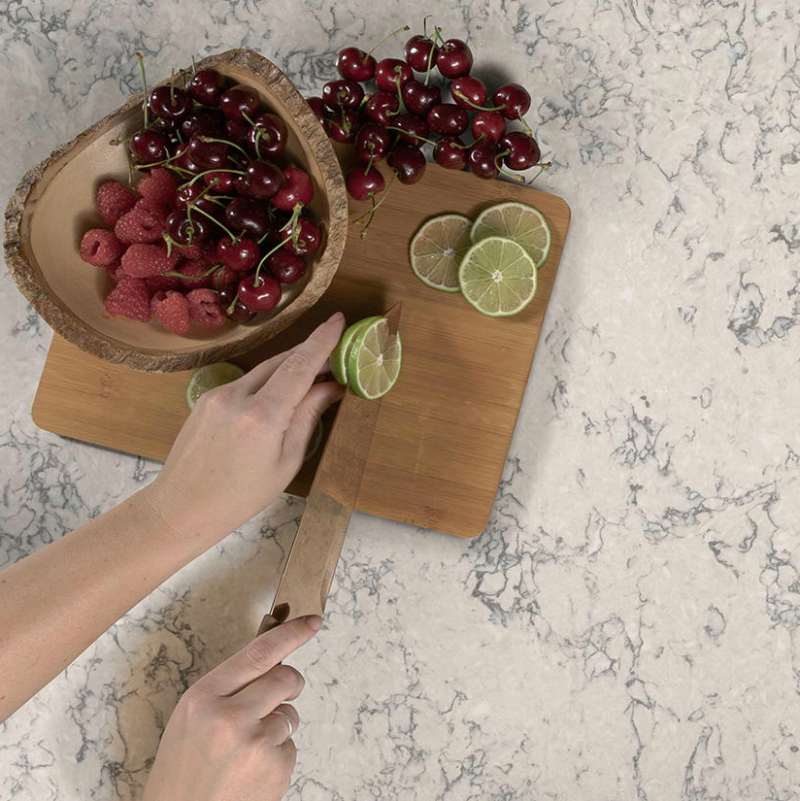 Featured: Blanca Arabescato Quartz
Granite and marble have been around for centuries and most people know they are natural stones that are mined all over the world.
Quartz, on the other hand, is a fairly recent addition to the market and because of its similar name it is often mistakenly identified as quartzite.
Fortunately, we're here to help dispel the misinformation about quartz and fill you in on all the benefits.
Quartz is one of the hardest and most common minerals in the world, and in the later half of the 20th century an Italian company devised a way to craft this abundant resource into an extremely durable surface to create modern quartz as we know it.
The Breton company, which is still in business today, invented a technology which binds the ground-down quartz and bits of material such as granite, marble, or glass with resins and polymers to create quartz countertops. This extremely high-heat, high-pressure process creates an incredibly hard, dense slab that can hold up to the heaviest wear and tear without chipping, staining, or fading.
Quartzite is actually sandstone that has been fused with grains of quartz crystals underground through a natural process of pressurization. Natural quartzite is even harder than quartz, but it is more porous and therefore requires additional care and maintenance, such as yearly sealing, to avoid staining.
There are far more quartz countertop colors and options—such as quartz that looks like marble—than there are quartzite options because quartz is man-made and can be created in almost any color or style.
When it comes to designing a modern kitchen, the most cutting edge materials on the market are those that can improve the function and livability of your space. Now that you've learned all about quartz, you can see that quartz counters are exactly that. A modern material that is easy to clean and maintain and is offered in enough colors and styles to suit any decor.
Read More About Quartz History and How Quartz Countertops are Made:
The History of Quartz Countertops
Crystals To Countertops How Quartz Countertops Are Made
What Is Bretonstone Technology?
What Is Quartz and How Is It Made?