Proof That Backsplash Tile Can Completely Transform A Room
September 01, 2017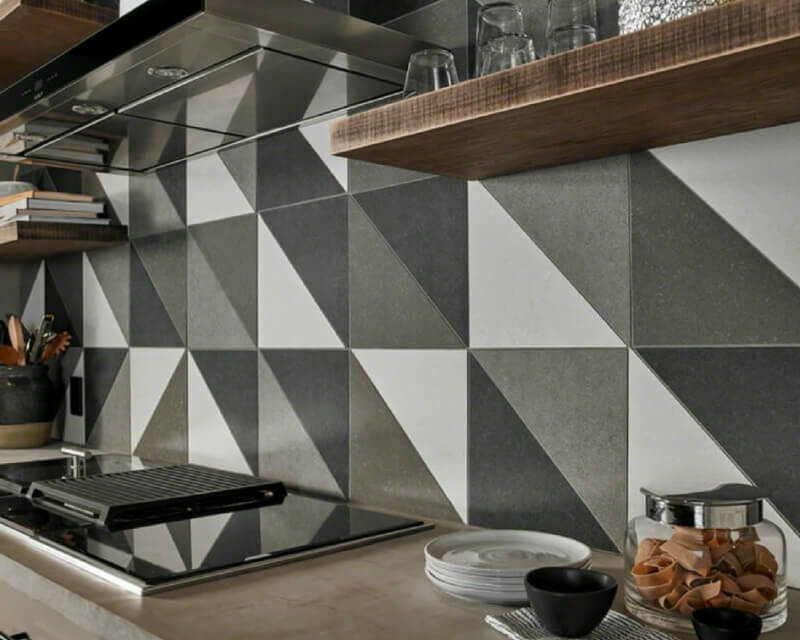 Is your kitchen or bathroom décor missing something? Whether you are completely remodeling the room or just doing a budget mini-makeover, upgrading your backsplash tile is the perfect way to give that room a stylish pop.
A fresh coat of paint is always a great idea – but tile does so much more than paint can ever do alone! MSI's multidimensional, textured tile can take that backsplash even further, adding character, expressing artistry and giving you the opportunity for unlimited creativity.
Here are just a few types of intriguing tile for the kitchen and bath to inspire your own backsplash tile designs.
Stone Country River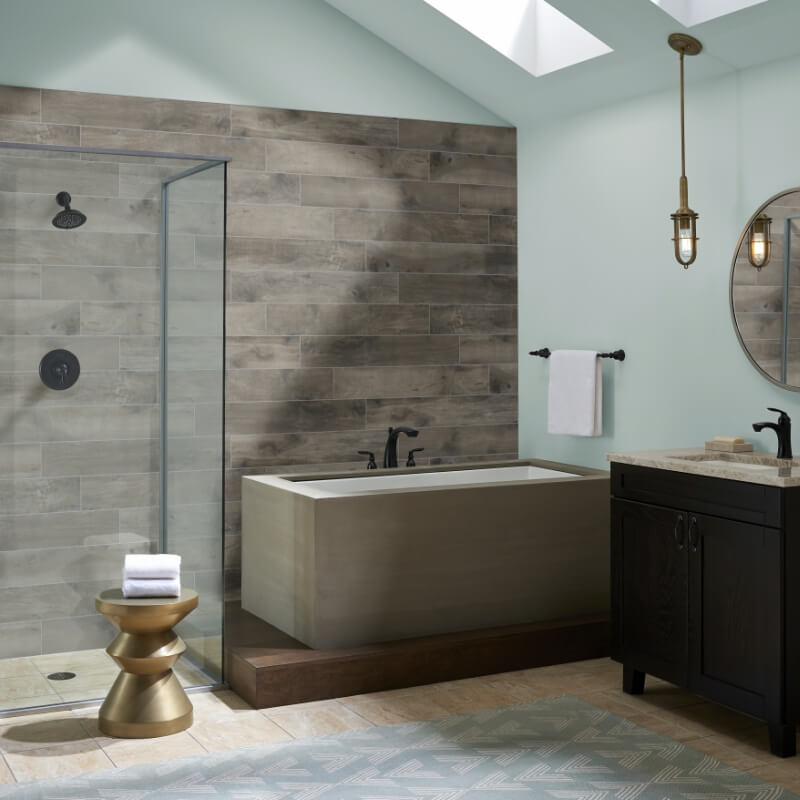 Featured: Country River Stone Wood-Look Porcelain
At first glance, wood seems an odd choice for a backsplash or, as shown here, an entire wall that includes a shower. But when it's tile that looks like wood, such as Country River Stone Wood-Look Porcelain, you can use it anywhere your heart desires.
Modern inkjet technology creates a durable, nonporous porcelain tile that realistically replicates wood grains including knots. This natural, spa-like surround is sure to make you smile every time you shower.
Aria Interlocking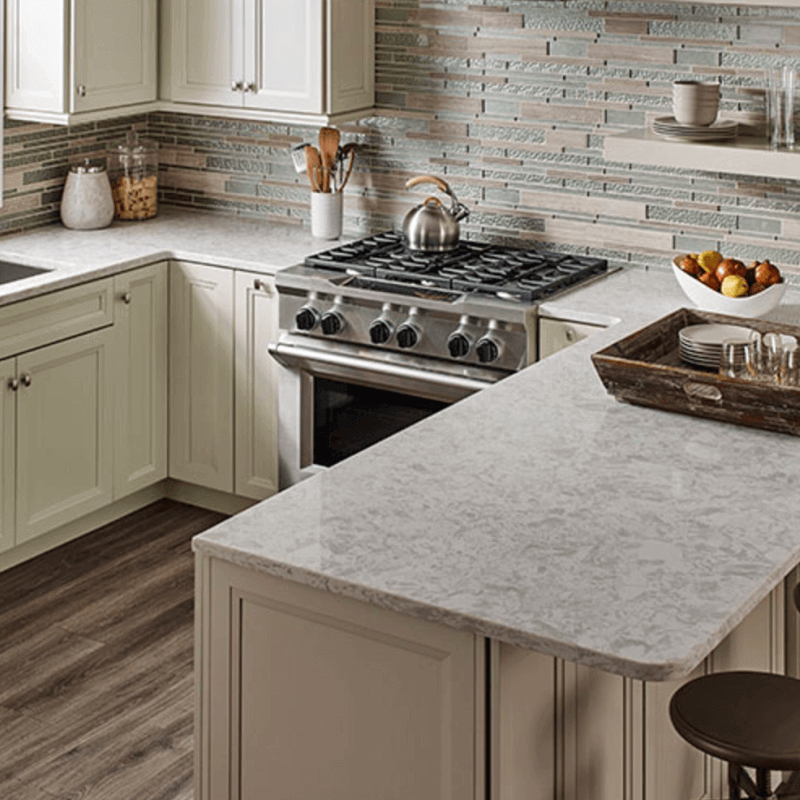 Featured: Aria Interlocking Mosaic
Cream and gray, glass and stone, textured and smooth – Aria Interlocking Mosaic has it all. This mosaic combines natural stone with sparkling glass in a pre-assembled pattern that displays your artistic side.
Although it's eye-catching and varied, the neutral, pale tones make it easy to blend this backsplash tile with other elements in your décor such as the cabinetry and countertops.
Arctic Ice Subway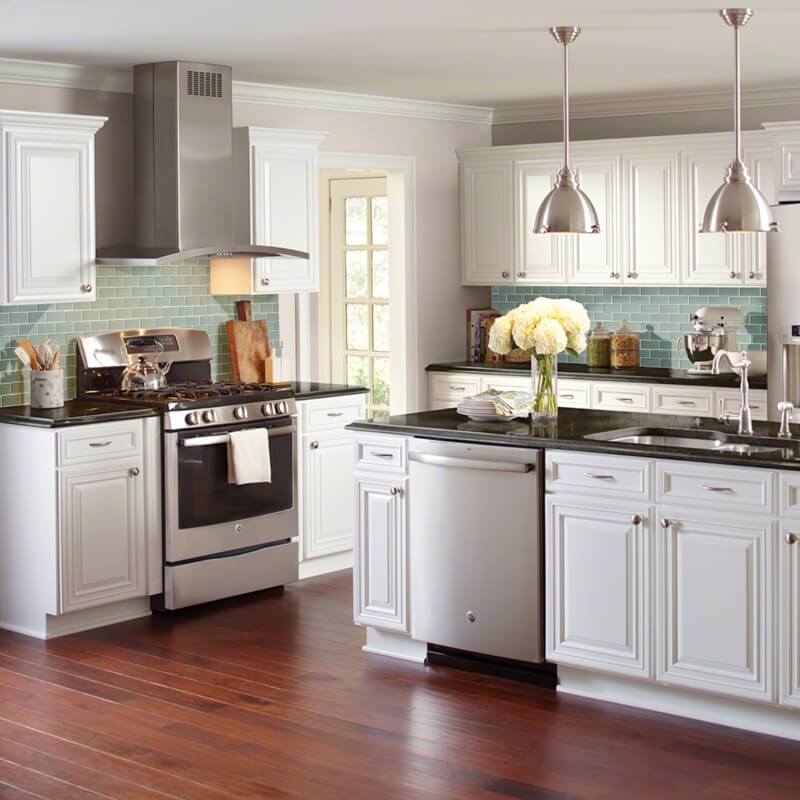 Featured: Arctic Ice Subway Tile
Subway tile has long been a classic choice for walls and backsplashes. Arctic Ice Subway Tile is a new twist on this old favorite, featuring white crystalline glass that captures and reflects the light with a 3-D glimmer.
The modern tile pattern appears intricate and difficult to install — but no worries, it's available in 12" x 12" pre-assembled sheets that fit neatly in place.
Champagne Toast
Featured: Champagne Toast Interlocking Mosaic Tile
Adding a small section of mosaic backsplash tile as an accent wall is a stylish, on-trend way to add drama to the room. Center it on another focal point, such as the bathroom vanity, and it's an instant sensation.
Champagne Toast Interlocking Mosaic Tile features glass, metal, and stone in an artful multi-textured combo in neutral shades of taupe and mocha.
Dimensions
Featured: Dimensions Porcelain Tile Collection as a backsplash tile in 4 colors.
(Concrete Porcelain, Glacier Porcelain, Graphite Porcelain & Gris Porcelain)
You can't get more modern-art than choosing the creative combo of Dimensions Porcelain Tile Collection, displayed as a backsplash above. Available in 6 colors such as an ivory-colored Glacier, Gris in neutral mid-tone gray, and deep gray Graphite. it's available in 12" x 24" and 24" x 24" large format tiles.
Use whole, or cut into smaller pieces including diagonal cuts creating triangles. Choose from one to six colors – assemble in a pattern, or randomly. Whatever you decide, the result will be amazing.
The beauty of mosaic tile from MSI is that you've got options – lots of room to express your personal style and creative ideas. You can use them in large spaces, just about anywhere. Or in smaller installations, it doesn't take much to make a big impact.
Ready to explore more inspiring ideas? Visit MSI's Kitchen and Bathroom Visualizers, and see what tile can do for your own home.
READ MORE ABOUT MSI BACKSPLASH TILE
Our Favorite Trends In Backsplash Tile
Rethink Modern With These 5 Metal Tile Backsplashes
Should I Use Marble Or Porcelain Backsplash Tile In The Bathroom?