Pattern Play Backsplash
July 18, 2016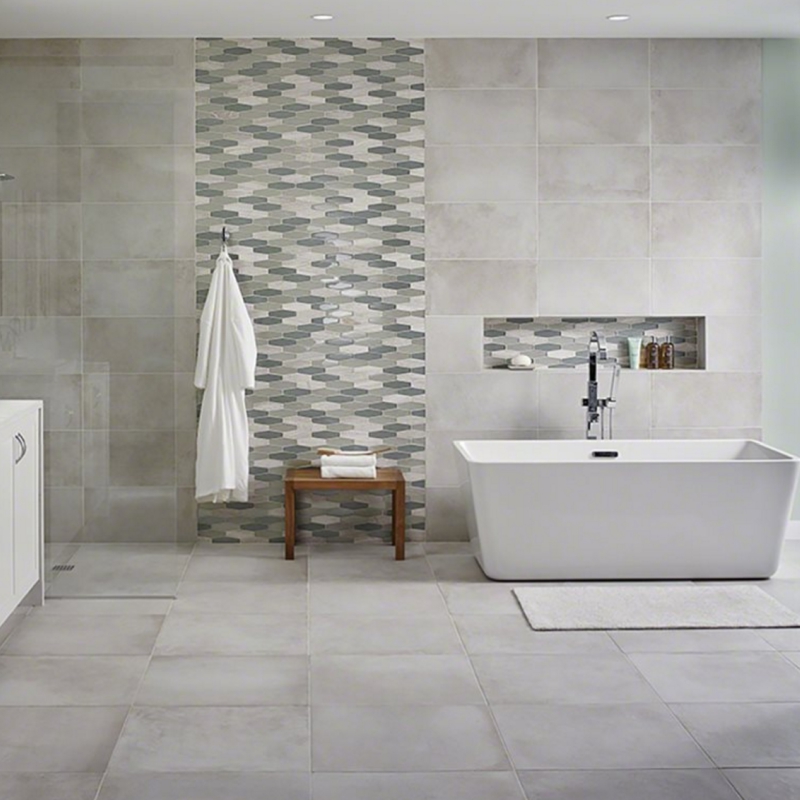 Like art in a gallery, backsplashes are carefully selected pieces put on display for everyone to see. They can add life to your kitchen or bathroom, creating a subtle or bold statement, depending on your unique style. With a number of patterns available—from 3D to classic shapes—you're sure to be inspired to personalize your new or renovated space with these patterned backsplash ideas.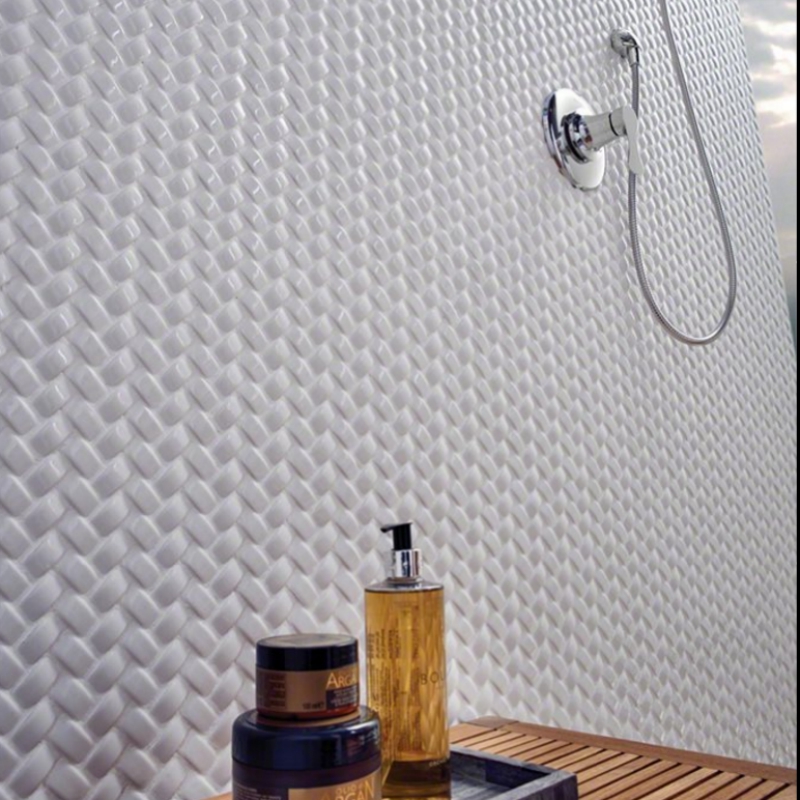 Featured: Whisper White Arched Herringbone 8mm
3-D Herringbone
Think beyond flat rectangular with fresh designs in a variety of shapes, sizes and textures. The 3D Whisper White Arched Herringbone ceramic mosaic tiles take your backsplash to a new level of sophisticated drama. This classic white raised tile adds dimension, depth, and visual interest to any shower, bathroom, or kitchen.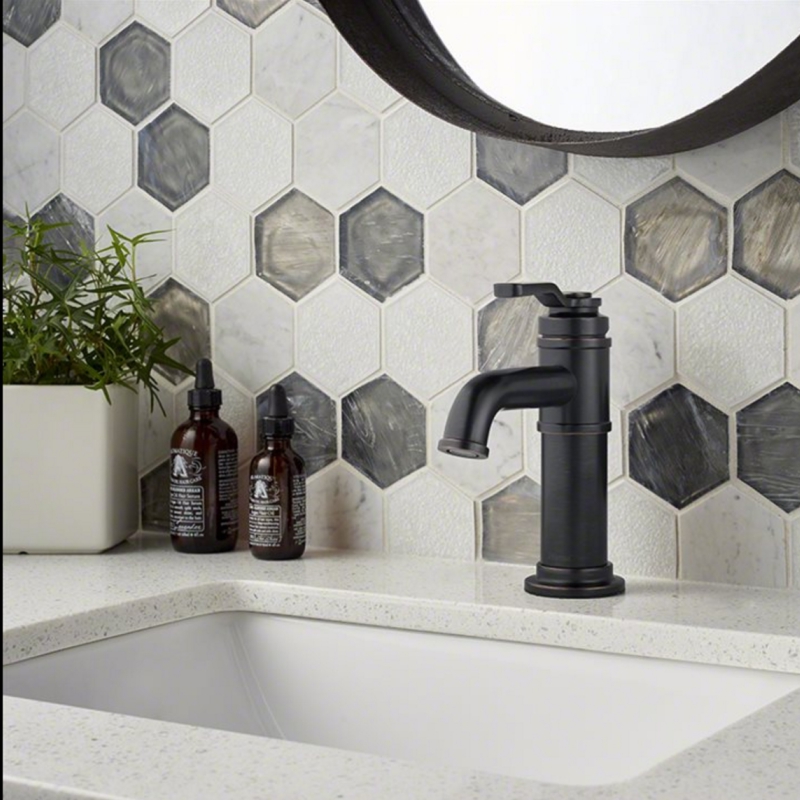 Featured:
Traditional Hexagon
Like the popular herringbone and chevron patterns, the hexagon shape is also a classic favorite. Take your bathroom or kitchen backsplash even further by selecting a mix of materials and colors. For example, Circa Zirconia blends glass and stone in a mosaic featuring soft whites, mid-tone grays and warm browns. Paired with other soft neutrals and oil-bronzed fixtures, this tile will tie your entire design together beautifully.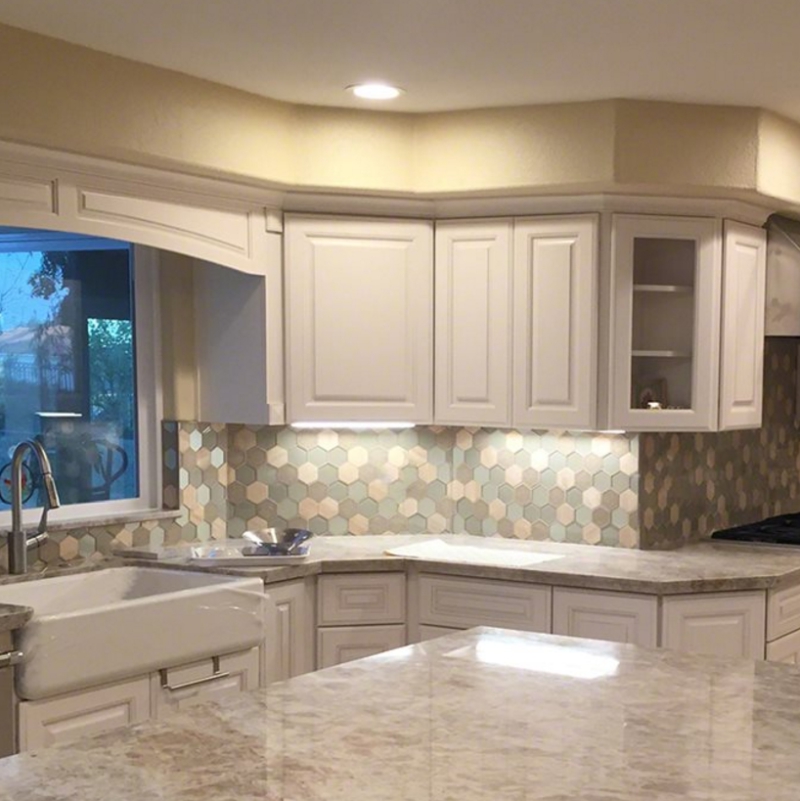 Featured: Monterra Blend 3'' Hexagon 8mm
Monterra Blend Mosaic is another blend of stone and glass tile that complements a wide range of styles. This mix of soft creams, beiges, taupes, grays, and greens is a harmonious combination, putting a bolder emphasis on the hexagon pattern.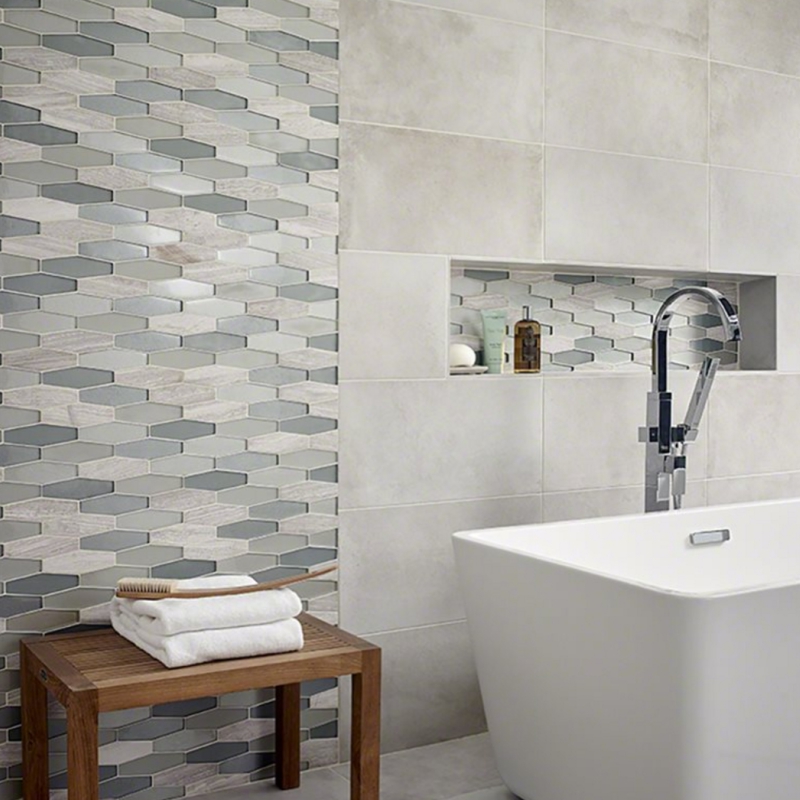 Featured: Europa Elongated Hexagon 8mm
Modern Hexagon
Can't decide between interlocking mosaic tiles and hexagon shapes? Consider an elongated hexagon for a more modern take on this six-sided shape. Europa Elongated Hexagon's soothing gray tones and accent colors will transform your modern bathroom into a tranquil, relaxing room. From full wall features to shower inserts, this eye-catching mosaic combines glass and stone tiles, lending texture and sparkle to your design.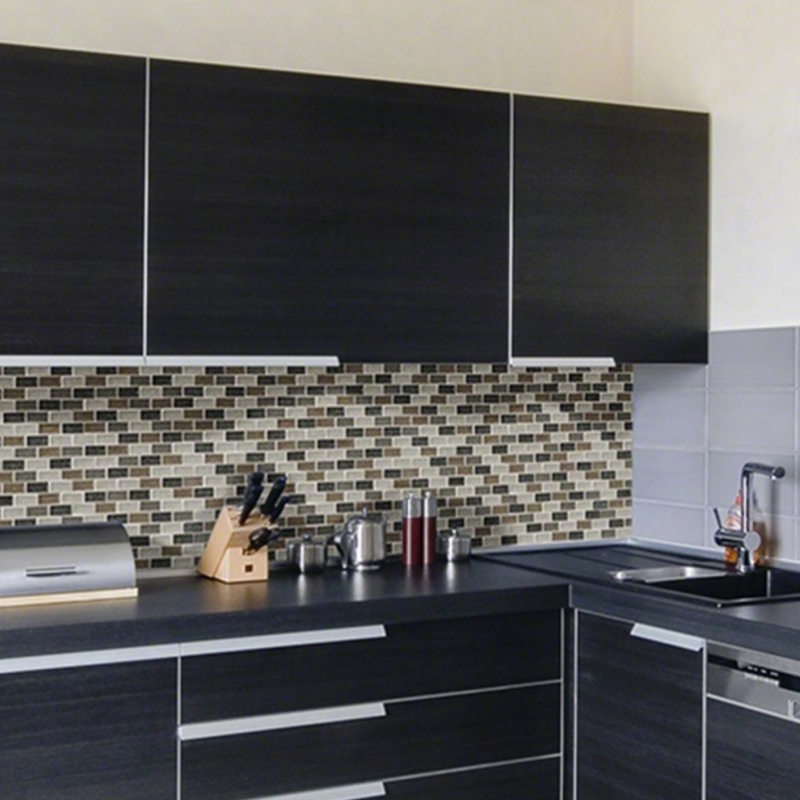 Featured: Sandy Beaches Blend 1x2x8mm
Mini Subway Mosaics
Subway tile is a popular choice, but shrinking this popular brickwork pattern into a mini-me size creates even greater impact. Colorful Sandy Beaches Blend Brick will make your backsplash pop with movement. This kitchen balances dynamic white, gray, tan, and brown crackle glass tiles with black cabinets and countertops.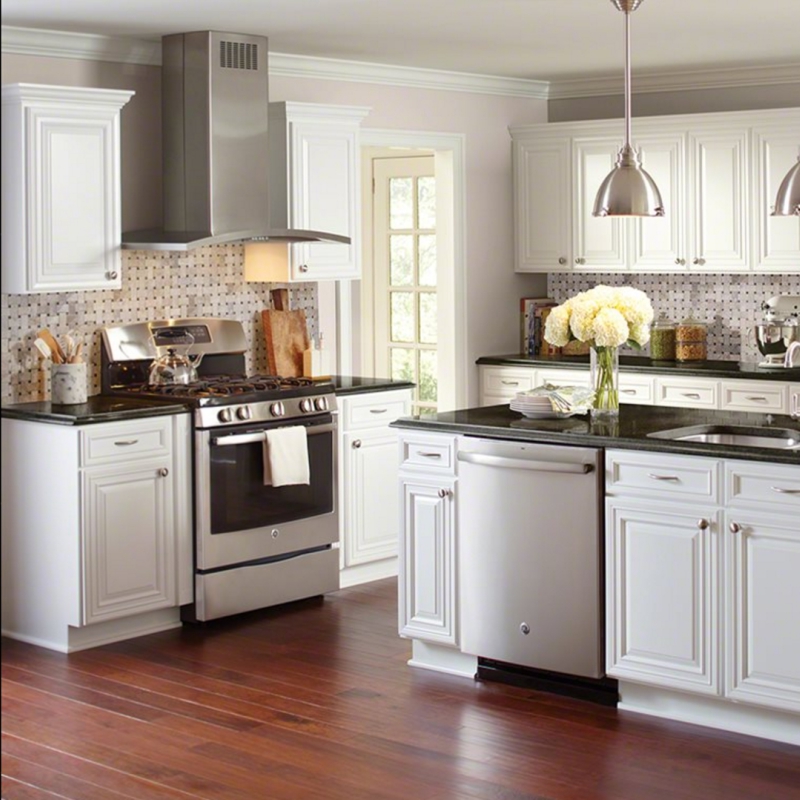 Featured: Tundra Gray Basketweave Pattern
Basketweave
For more classic styles, choose a basketweave pattern in timeless marble or other premium natural stones. Elegant Tundra Gray Basketweave adds pattern to a traditional space and perfectly pulls together a black-and-white design.
With all these different bathroom and kitchen backsplash ideas, you may be struggling to choose just one. But whether your goal is to play with color, texture, or shape, MSI has the creative backsplash tiles to help define your style aesthetic.
READ MORE ABOUT MSI BACKSPLASH TILE
Our Favorite Trends In Backsplash Tile
Proof That Backsplash Tile Can Completely Transform A Room
Rethink Modern With These 5 Metal Tile Backsplashes
Should I Use Marble Or Porcelain Backsplash Tile In The Bathroom?