The Truth About Calacatta Marble
January 23, 2013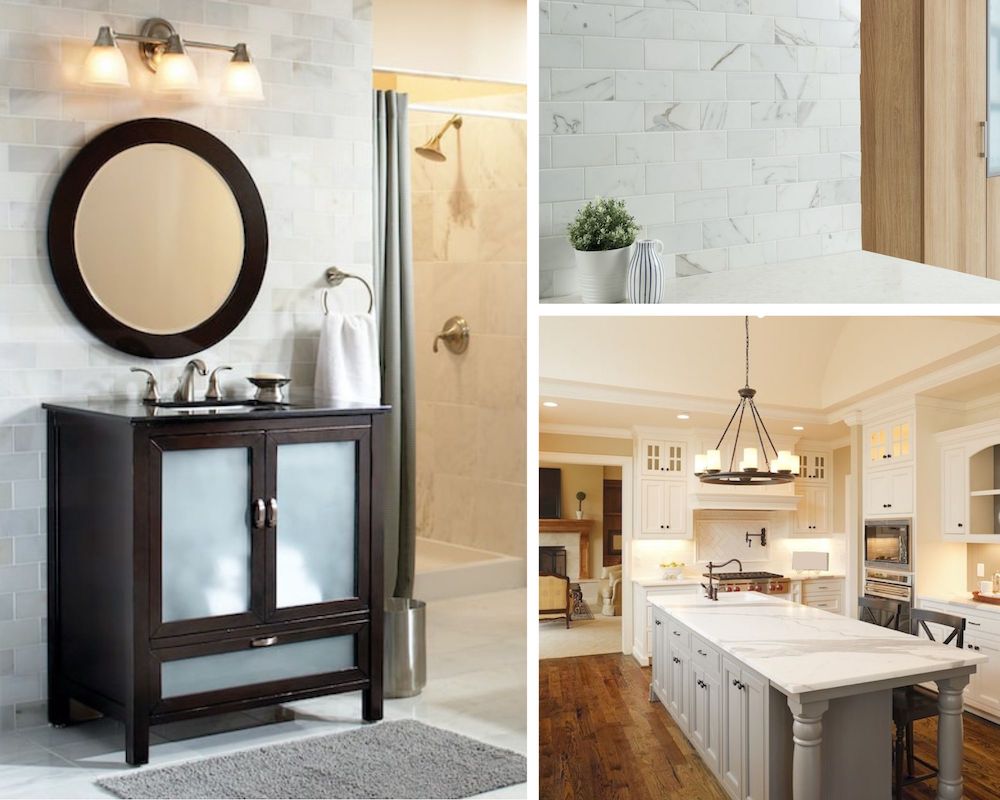 True or False? Not all marble is created the same.
False! All
marble
is created in the same way, undergoing the same metamorphosis that transforms limestone into the crystalline natural stone known as marble.

True or False? Not all marble is created equal.
True! Though all marble is formed in the same way by nature, some marbles are more highly sought after than others. Calacatta Marble is one such marble - a gorgeous, high-end natural stone desirable for its distinctive look and precious rarity for a range of applications.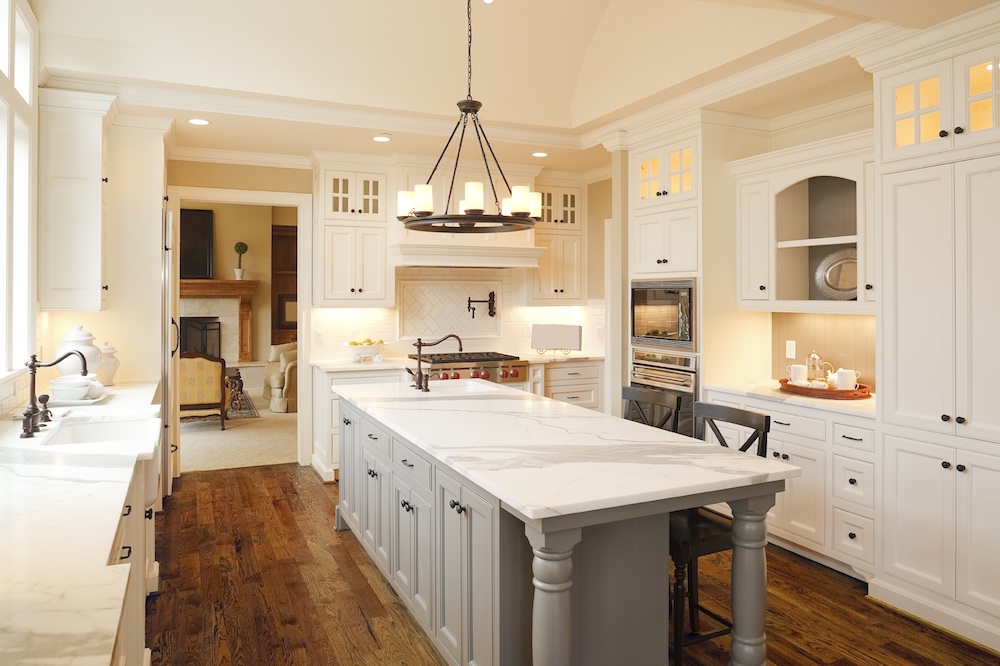 Calacatta Gold Marble
Distinctive Look:
Calacatta Marble is distinctive with its thick, bold veining. Rather than the plentiful soft veins of a marble like Carrara, Calacatta's hallmark is fewer but more dramatic and unstructured veins. Overall the color has a global appeal with designers and architects due to its soothing white background, veining, and color tone. (The whiter the background, the more expensive and desirable these marbles get.) The economy of Calacatta Marble's veining is also suited to bookmatched installations which is less effective with other marbles that may have so many fine veins that there is no distinctive pattern to manipulate into a design.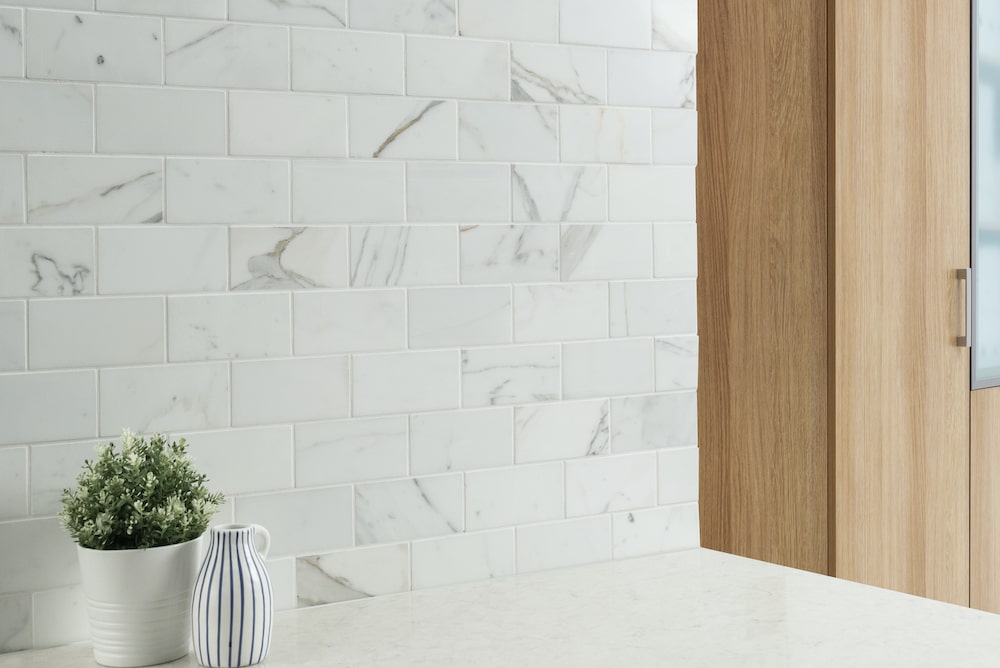 Calacatta Gold 2x4 Tile
MSI's Calacatta Marble has veins that vary in color from golden to grey. Coupled with the white background, the colors of Calacatta are neutral and can easily be paired with dark or light woods and other materials to highlight or downplay architectural elements.
Rarity:
"High-end" is a term that goes hand in hand with "rare," as limited availability and high demand often translate to a greater expense. Calacatta Marble is exceptional in appearance and also exceptional in that it is only available from one quarry in the world, located in Carrara, Italy. (This fact is often perplexing to consumers, who confuse Calacatta Marble with
Carrara White Marble
, which also comes from and shares its name with this region.) Calacatta Marble's production is limited and well-controlled from this quarry. Seasonal factors also affect production as quarrying becomes very challenging in the peak winter months on the mountaintop in Carrara. Both of these factors lend to the rarity, and expense, of this natural stone.
Calacatta Gold Subway Tile 3x6
Applications:
The marble first brought to us by Michelangelo, Calacatta Marble is a luxury stone; therefore, it is often utilized in very visible areas. For example, Calacatta
Marble flooring
is popular for entryways in corporate offices. However, Calacatta
Marble slabs
and tiles are recommended for a variety of indoor applications where elegance is desired, including in the kitchen as countertops and backsplashes. Calacatta
marble countertops
are found both in executive boardrooms as well as today's designer homes.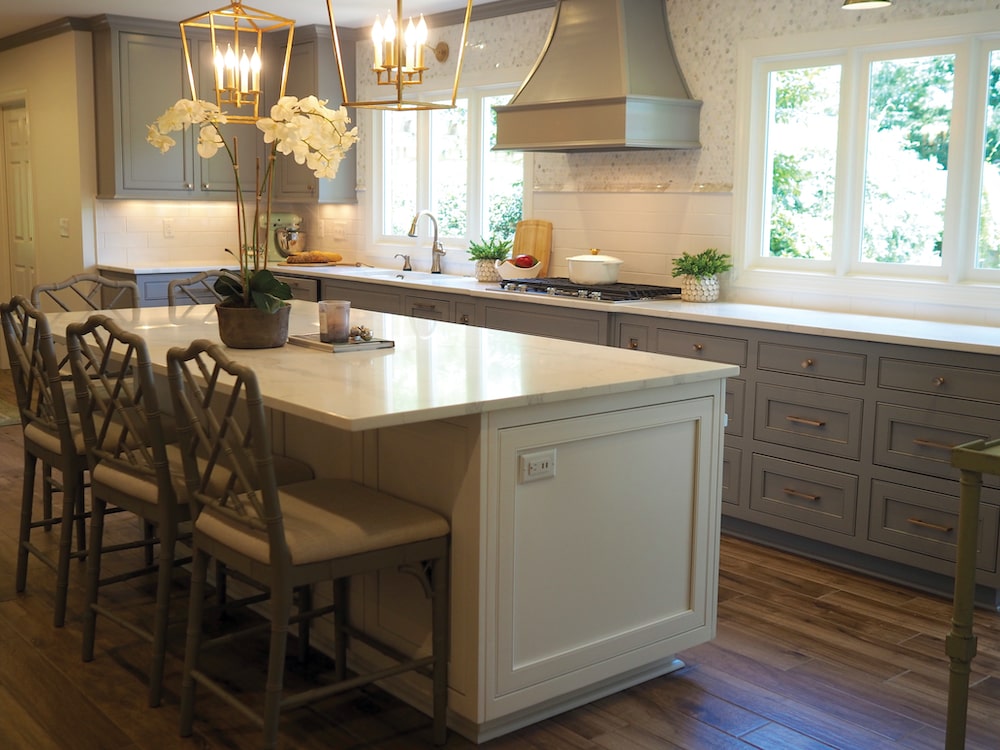 Calacatta Gold 2" Hexagon Mosaic Tile
In the bathroom, vanities, shower walls, and tub surrounds are also frequent applications for
marble tile
, as marble is easy to wipe down and keep clean, and bathrooms are seen as a place of opulence to many. In non-traffic areas, like fireplace surrounds, and hearths, Calacatta Marble is also a common choice for its modern appeal and for the attractive patterns that will continue to emerge each time you look at it.
MSI's marble countertop selection is unmatched, with over 50 marble color options and patterns to choose from –including varieties of Calacatta Marble in slabs and tiles, with options for both honed and polished surfaces. Need help choosing your ideal Calacatta Marble surface? We can help! Chat with us online now, contact an MSI authorized retailer, or visit an MSI showroom.