Current Obsessions: Timeless Marble
November 15, 2016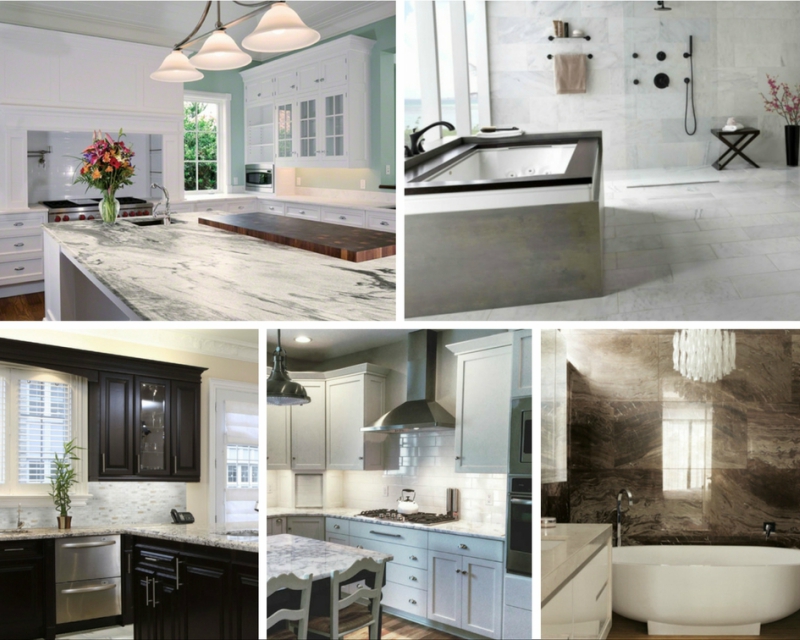 If natural stone were a monarchy, marble would be the queen! Graceful, elegant, and timeless, marble continues to reign as the top choice for surfaces throughout the home.
Marble has been used for millennia as a building and surfacing material, and for good reason! Its presence turns any room into a designer's masterpiece, with a glow and warmth you can't get from any other surface, natural or manufactured.
Here's your chance to check out the newest colors in MSI's marble monarchy, and the two most popular colors in the royal family. Explore these regal options in our Virtual Kitchen Designer. We think you'll agree, installing one of these beauties in your home will create its crowning glory.
Sequoia Brown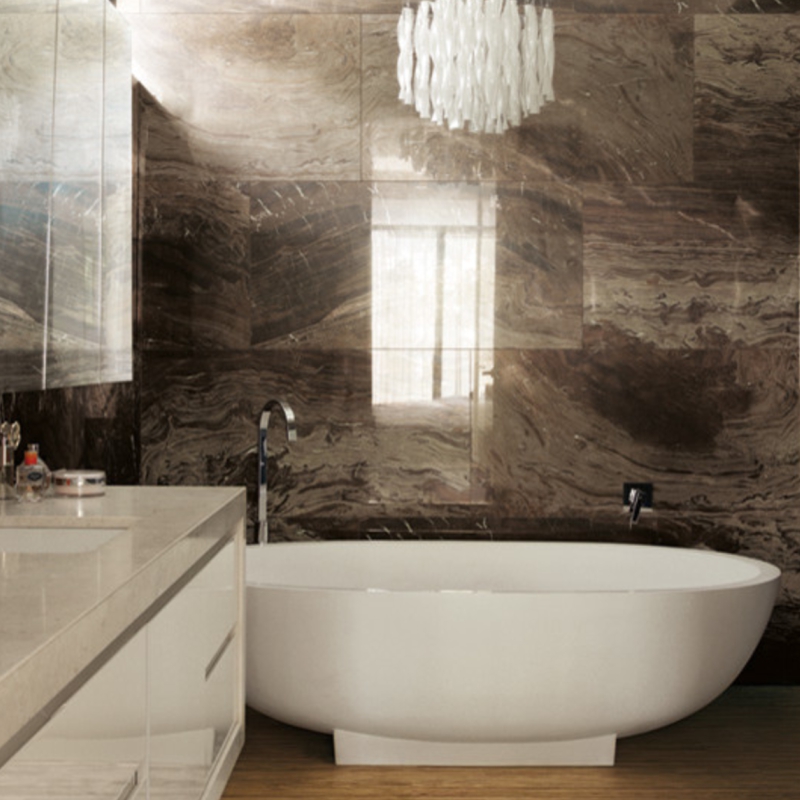 Featured: Sequoia Brown Marble
The highly polished, reflective surface of Sequoia Brown Marble makes it a great choice for a marble countertop in a small room, such as a bathroom or galley kitchen despite its deep, rich color. Featuring veins of cream and beige on a brown background, it's available in a 2 cm slab, suitable for flooring as well as countertops and backsplashes. Furthermore, the neutral highlights are a natural for coordinating with paler shades of stone.
Mont Blanc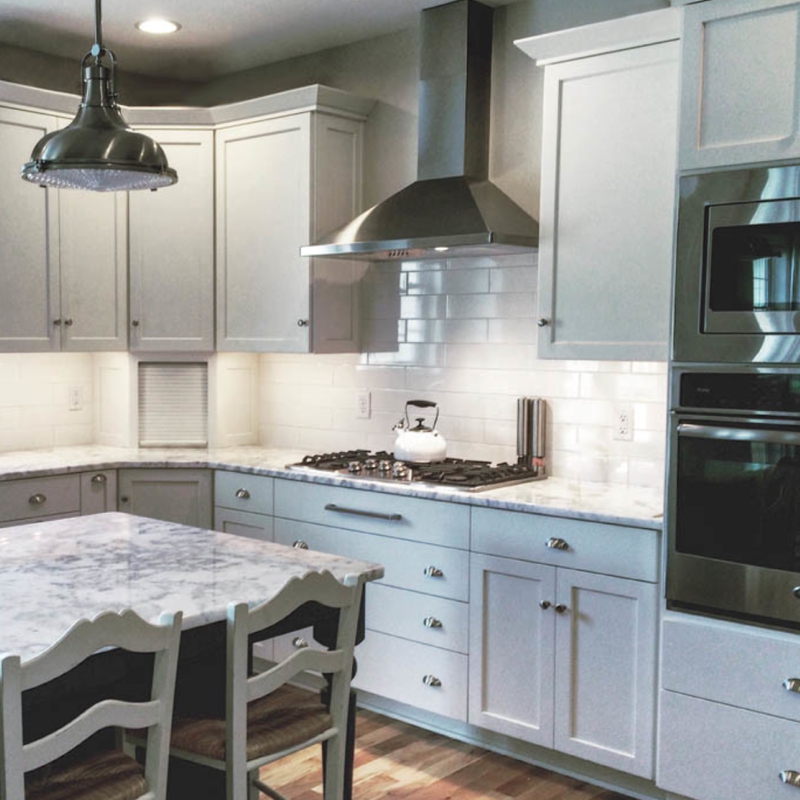 Featured: Mont Blanc Marble
With the stunning glory of a snow-capped mountain, the pure white background of Mont Blanc Marble is shot through with soft gray swirls. Its polished surface is ideal for a countertop in the kitchen or bath, the kitchen island or marble backsplash. You can choose between 2 cm or 3 cm slab format.
Augusta White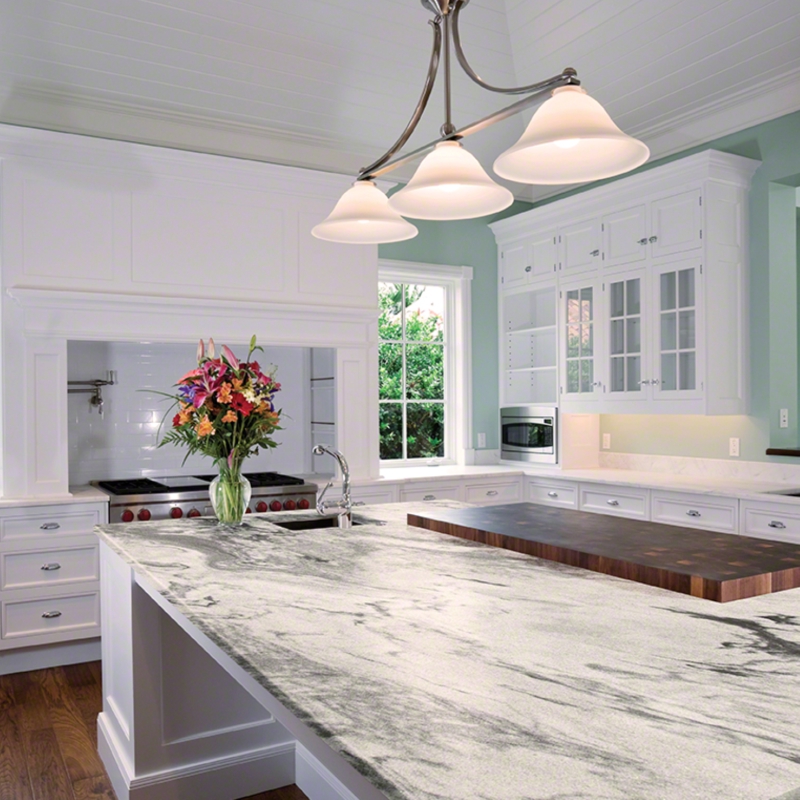 Featured: Augusta White Marble
Augusta White Marble features dramatic charcoal-gray veins on a soft white background, and has a linear pattern that is stunning on large installations such as kitchen islands, long marble countertops, or accent walls. Available in 3 cm slab format, this marble is tough enough to withstand freezing temperatures, so it can be used outdoors as well.
Arabescato Carrara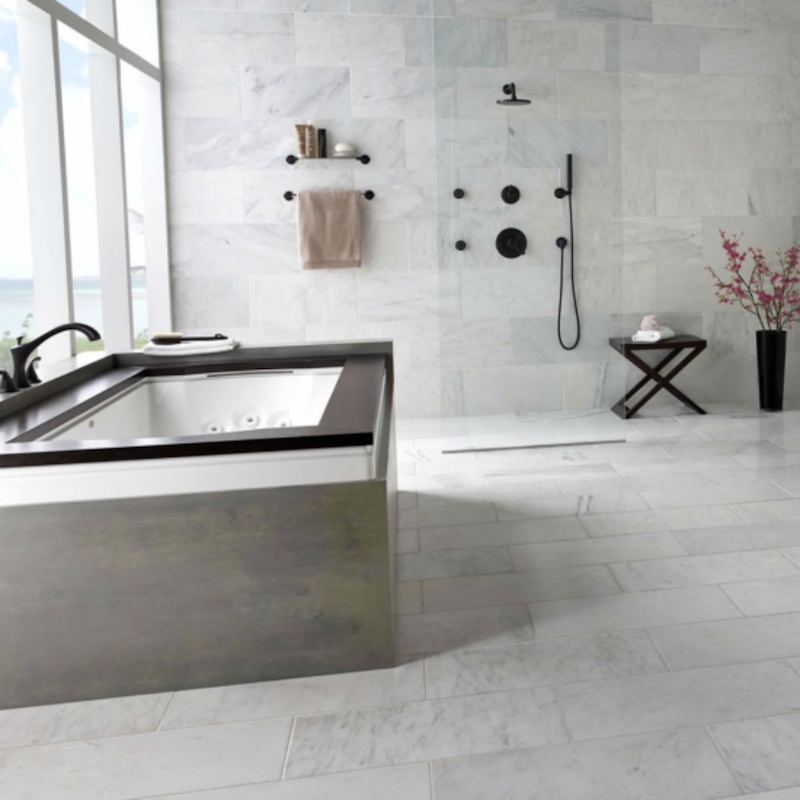 Featured: Arabescato Carrara Marble
One of the two most popular marbles in MSI's "royal family," Arabescato Carrara Marble is a classic, crisp, subtle blend of pure white and soft pale gray. Not only is it available in a variety of finishes – honed, polished, and tumbled – you can also choose from many sizes and shapes. It's available in slabs, marble tiles, and mosaics, alone or in combination with other types of marble.
Calacatta Gold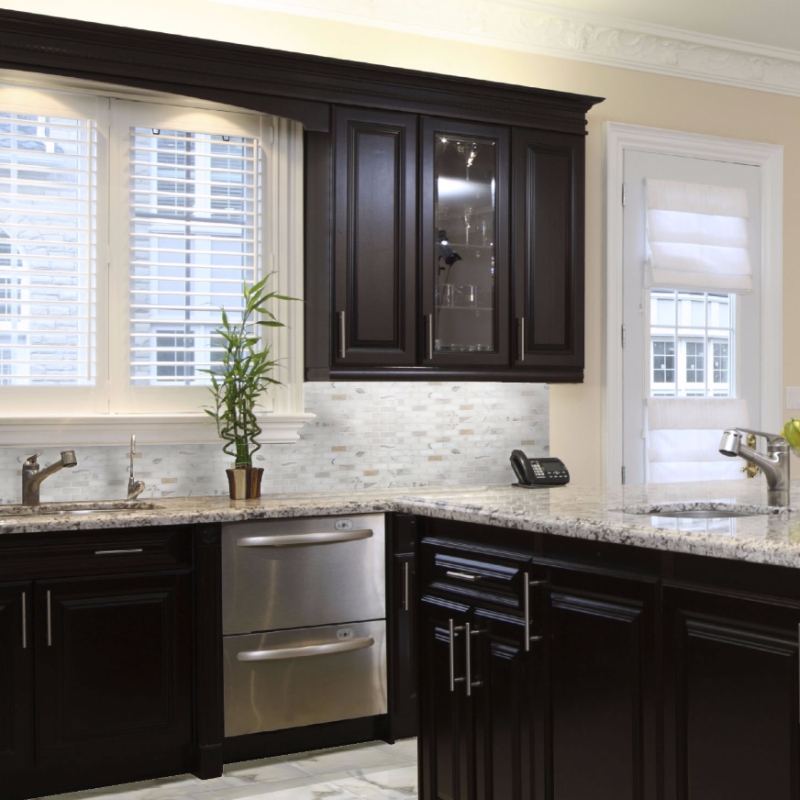 Featured: Calacatta Gold 1x2 Polished Marble (backsplash)
No royal lineup would be complete without glimmering gold – Calacatta Gold 1x2 Polished Marble backsplash, in this case! Imported from Italy, it's available in tiles, slabs, and mosaics and combines soft white with veins of pale gray, beige, and gold. This combination is a perfect match for many other design elements, including stainless steel and dark wood cabinetry.
As the reigning queen, marble continues to enjoy an enduring popularity among her people. Now that you've met MSI's marble monarchy, which one will you choose to wear the crown in your home?