Colorful Glass Backsplashes
June 06, 2016
Colorful glass mosaic tiles add a splash of excitement to your kitchen. Incorporating colorful elements into your décor does not mean that colors have to take over. In fact, a vibrant kitchen backsplash can be achieved with a combination of neutrals and muted shades, creating a beautiful backdrop for food preparation and hospitality. Glass mosaic tiles enhance many styles of cabinetry with their muted but colorful contrast, making your kitchen the life of any party.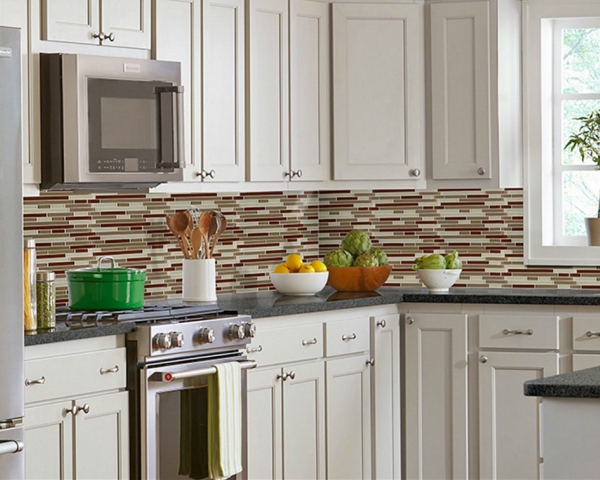 Yeah baby! This Mocha Cream Blend Glass Magic Pattern creates a vintage feeling of geometric whimsy, but complements all styles of décor, from contemporary to traditional. The mosaic tile, with its blend of beige, brown, white and cream in an intricate pattern of squares and rectangles, adds fun and flair to any kitchen. Dress up the entire backsplash or make this pattern center stage above your stovetop. The Mocha Cream Blend Glass looks lovely framed by cream-colored cabinetry.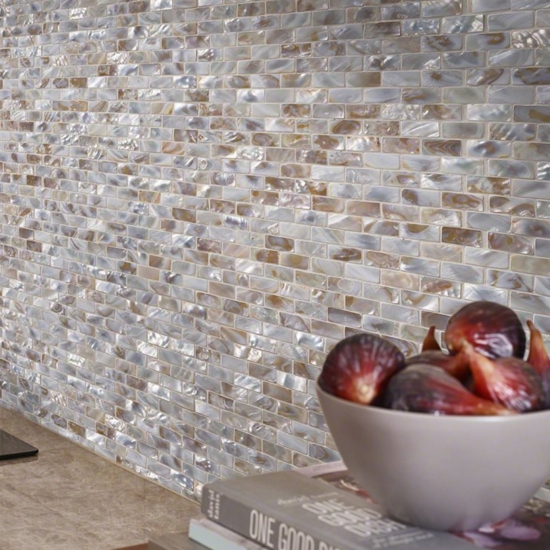 Featured: Santorini Shell Glass Mosaic Tiles
READ MORE ABOUT THE DIFFERENT TYPES OF GLASS TILE
Bold and Beautiful Recycled Glass Backsplash Tiles
Does Glass Backsplash Tile Get Water Stains?
Essential Tips for Glass Backsplash Tile Installation And Care
Glass Backsplash Tile Inspirations for Your Kitchen