Bold And Beautiful Recycled Glass Backsplash Tiles
June 19, 2017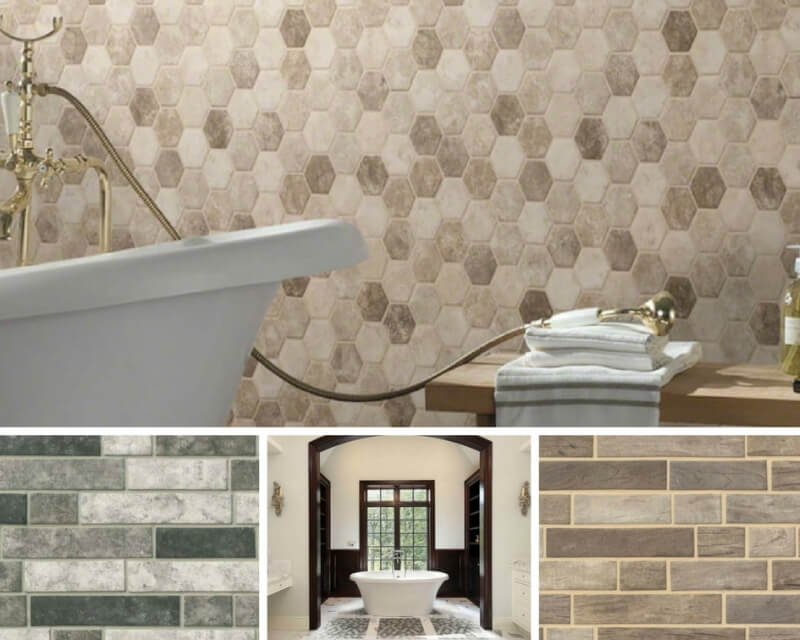 When you toss that glass bottle into the recycle bin, you feel good – you're doing something proactive to help the environment, reduce waste, and use up less space in the landfill. Have you considered what happens next to your discarded bottle?
One possibility is recycled glass tile, which gives you another great way to be environmentally conscious, while adding serious punch to your backsplash or other home décor. Modern technology uses inkjet printing to create recycled glass tiles that look like other materials, such as natural stone and wood grain. The resulting tile mosaics are durable, nonporous and easy-care.
There are a multitude of ways to use eco friendly glass in home décor, such as backsplash tile, shower surrounds, accent walls, fireplace surrounds, even flooring. Here are three of our most popular recycled glass tile collections.
Urban Tapestry Hexagon & Urban Tapestry Interlocking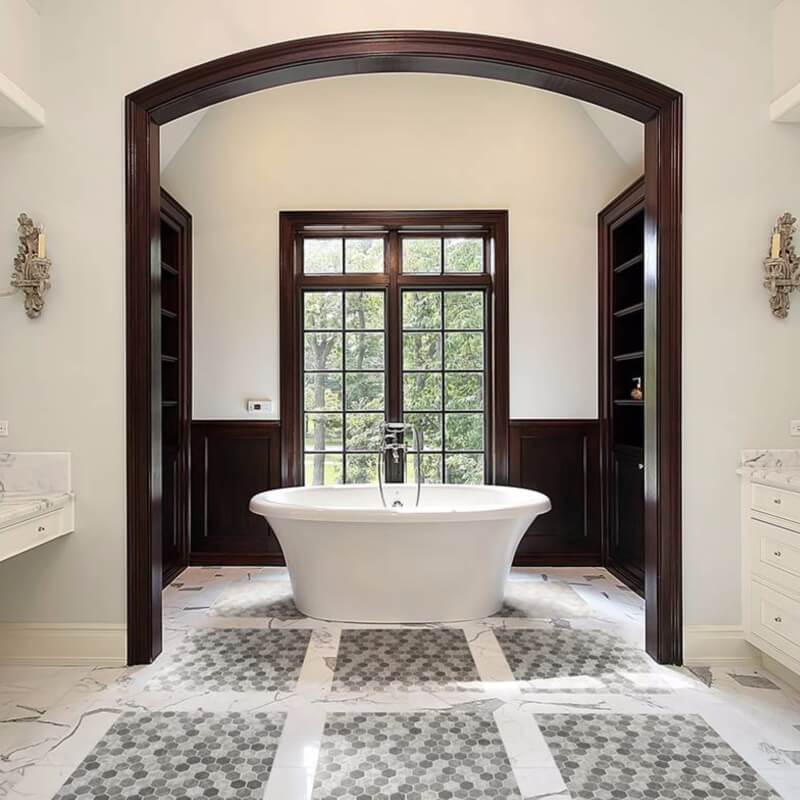 Featured: Urban Tapestry Hexagon Mosaic
The hexagon tile is an old favorite, but this is a gorgeous new twist you can feel good about installing. Likewise, the interlocking brick-pattern mosaic is a simple style, but delivers plenty of sleek sophistication.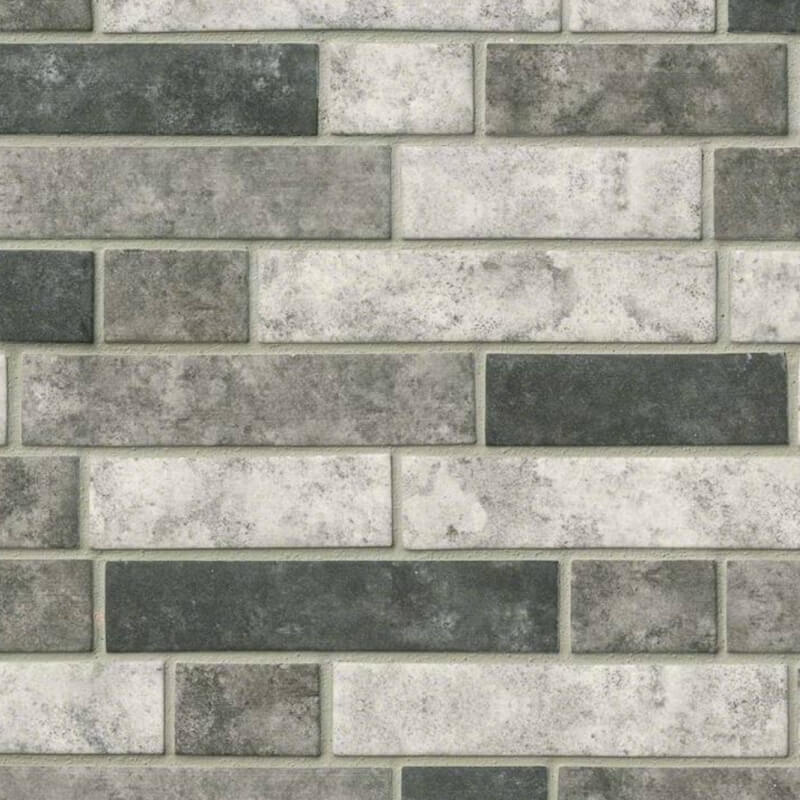 Featured: Urban Tapestry Interlocking Mosaic
Urban Tapestry mosaics feature shades of mottled gray, including a pale gray, mid-tone, and dark charcoal. This rugged neutral is easy to match, and is tailor-made for modern, contemporary décor. Since it's nonporous, it's perfect for flooring in bathrooms and other wet spaces.
Driftwood Hexagon & Driftwood Interlocking

Featured: Driftwood Hexagon Mosaic
Tile that looks like wood is nothing new, but when it's really recycled glass it's something special. Driftwood inkjet-printed glass tile, featuring warm shades of beige and brown, is available in the classic hexagon and interlocking mosaics. It adds character to any décor, from the trendy rustic aesthetic to the classic and contemporary.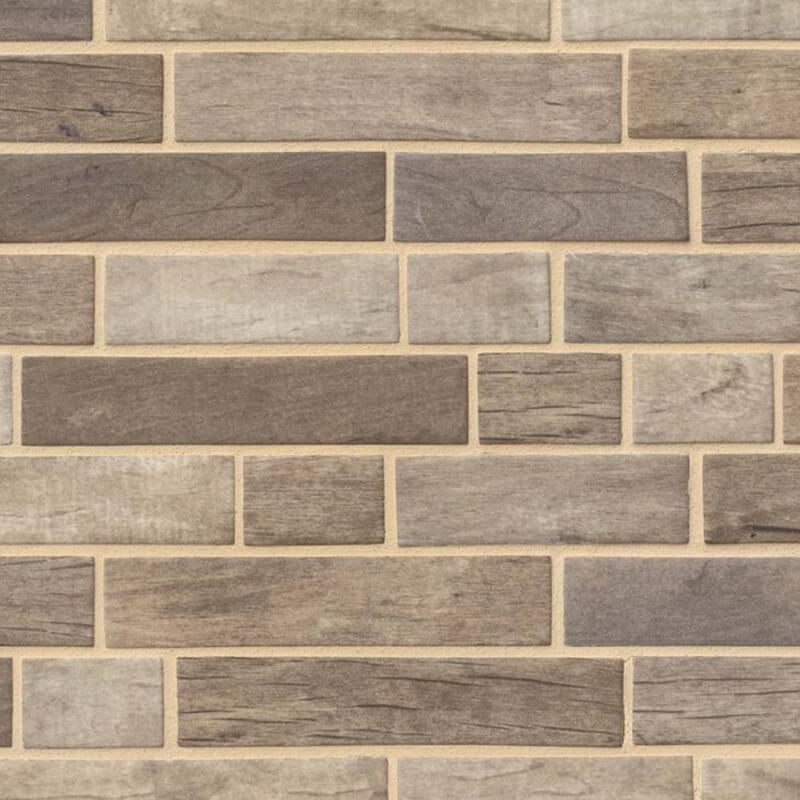 Featured: Driftwood Interlocking Mosaic
Unlike real wood, as well as many other materials, you can install it in places that might be exposed to water, such as a backsplash tile or even the shower. Driftwood is also a great complement to other types of tile, such as natural stone or ceramic.
Sandhill Hexagon & Sandhill Interlocking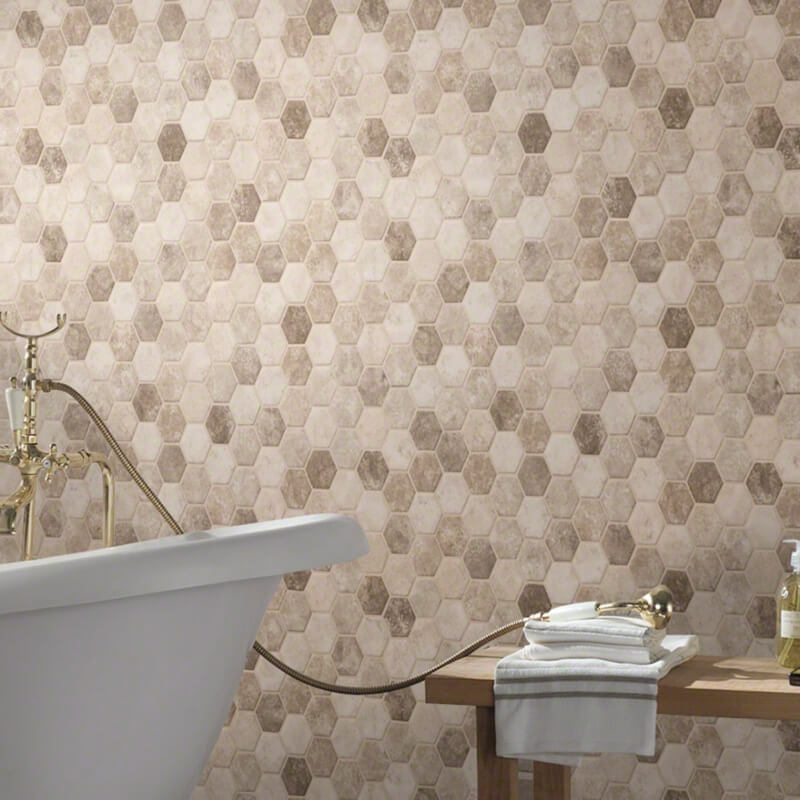 Featured: Sandhill Hexagon Mosaic
Whether you're planning to install backsplash tile or a large accent wall, the Sandhill collection will add a touch of class. These recycled glass tiles feature randomly arranged, varying shades of soothing beige with a mottled pattern resembling natural stone.
The traditional elegance of Sandhill is suitable for many different styles of décor, with timeless appeal that is sure to boost your home's resale value. Although the interlocking style is usually displayed in horizontal rows, by flipping it to a vertical installation you can create a look that's unique.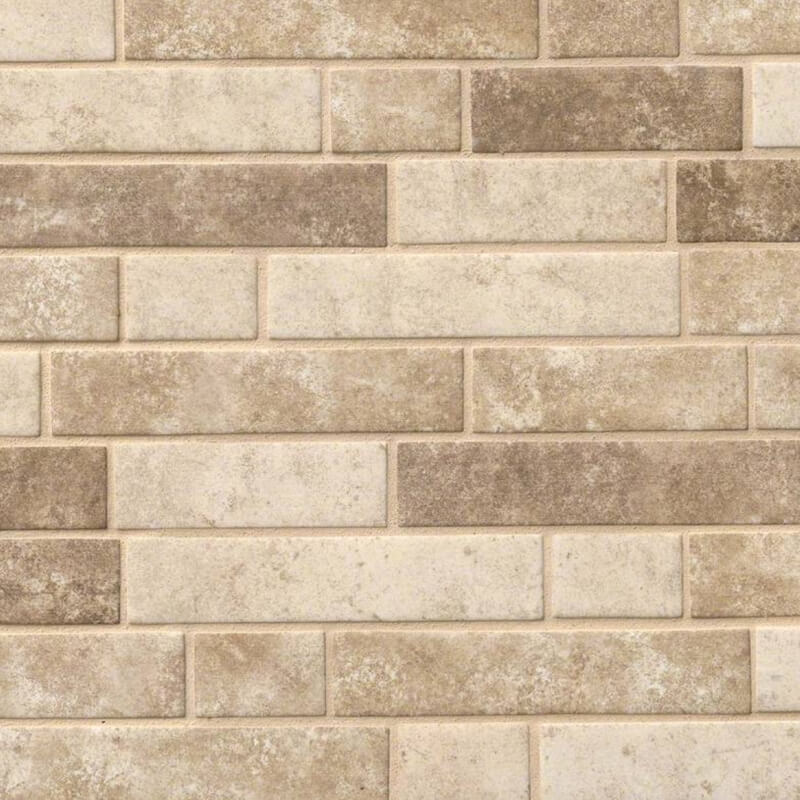 Featured: Sandhill Interlocking Mosaic
Eco-friendly building products are a growing trend, and we're proud to contribute another innovative product to the mix. MSI's collections of recycled glass mosaic tiles are an ideal option for those who work toward sustainability and "green" living.
You may be willing to make some sacrifices in pursuit of this goal, but with these gorgeous tiles, you won't have to sacrifice a thing!
READ MORE ABOUT THE DIFFERENT TYPES OF GLASS TILE
Does Glass Backsplash Tile Get Water Stains?
Essential Tips for Glass Backsplash Tile Installation And Care