Get Touchable Texture With The Urbano Wall Tile Collection
July 25, 2022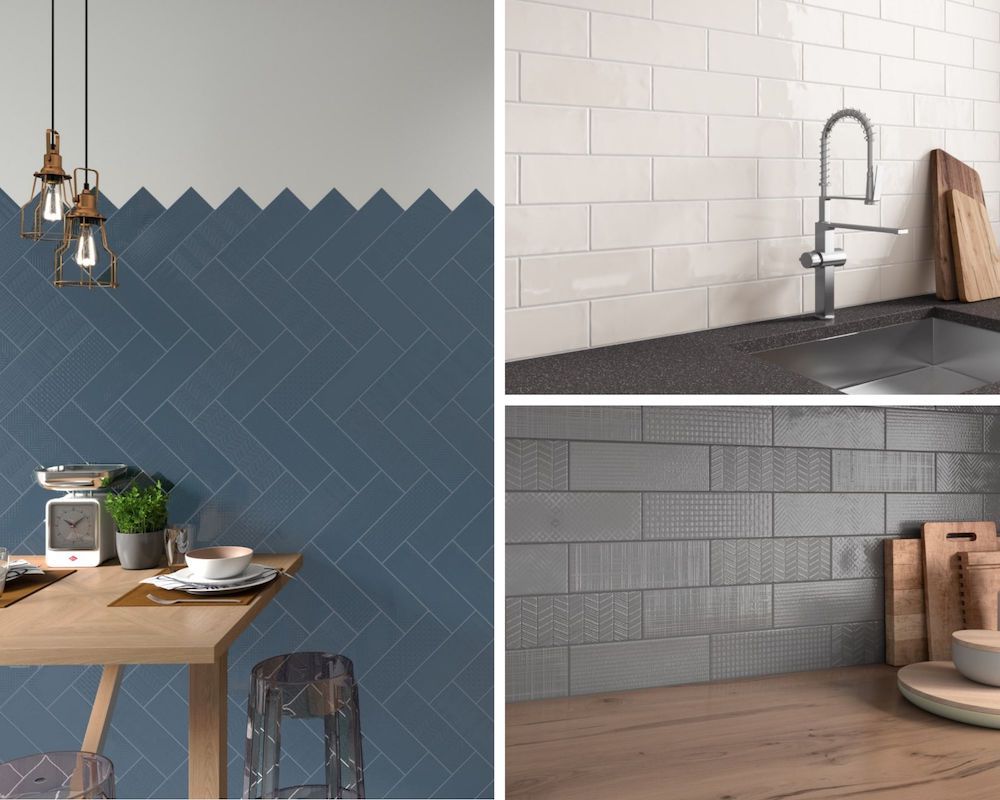 You may have heard the term "subway tile" before. While it originates from the look and name of the tiles in the New York City subway, they are regularly used in home installations all across the country. By definition, subway tile is thick, rectangular ceramic tile that come in a variety of shapes and sizes, but its standard is 3" x 6".
The versatility of subway tile has made it great options for floors, backsplashes, and even wall tile. It can be paired with a modern, traditional, or even throwback décor in a seemingly endless variety of solid colors. Smooth to the touch and classy, subway tile make great additions to bathrooms, kitchens, living rooms, outdoor areas, and more.
In addition to a vast subway tile collection, we have a variation that may be right for your home. Specifically, we're going to discuss our "touchable texture" 3D collection of subway tile, which hopefully opens new doorways of inspiration for you as you approach your next big remodel!
3D Subway "textured" tile make excellent decorative mosaics, as they have a different look and feel than their smoother counterparts. 3D wall panels and textured tile bring out the best in any retail or home space, particularly making unused rooms now livable, ultimately improving the acoustics and décor in your area. While still clean, chic, and shiny—3D subway tiles give off a modern and rustic aesthetic, transforming spaces instantly through its look and feel. For instance, using textured subway tile bathroom can immediately alter the ambiance and make guests and others feel at home.
Traditional subway tile is shiny and a very smooth surface. Taking that inherent integrity and enhancing it with surprising patterns and designs can be very rewarding for homeowners.
This phenomenal subway tile 3D "touchable texture" comes in a variety of designs, and we're going to show some of them to you today, while also including its non 3D counterpart. Maybe you've never thought about what 3D texture means or considered it as an option for your home or kitchen backsplash tile. Today we're going to open up new possibilities in this exciting world of home design.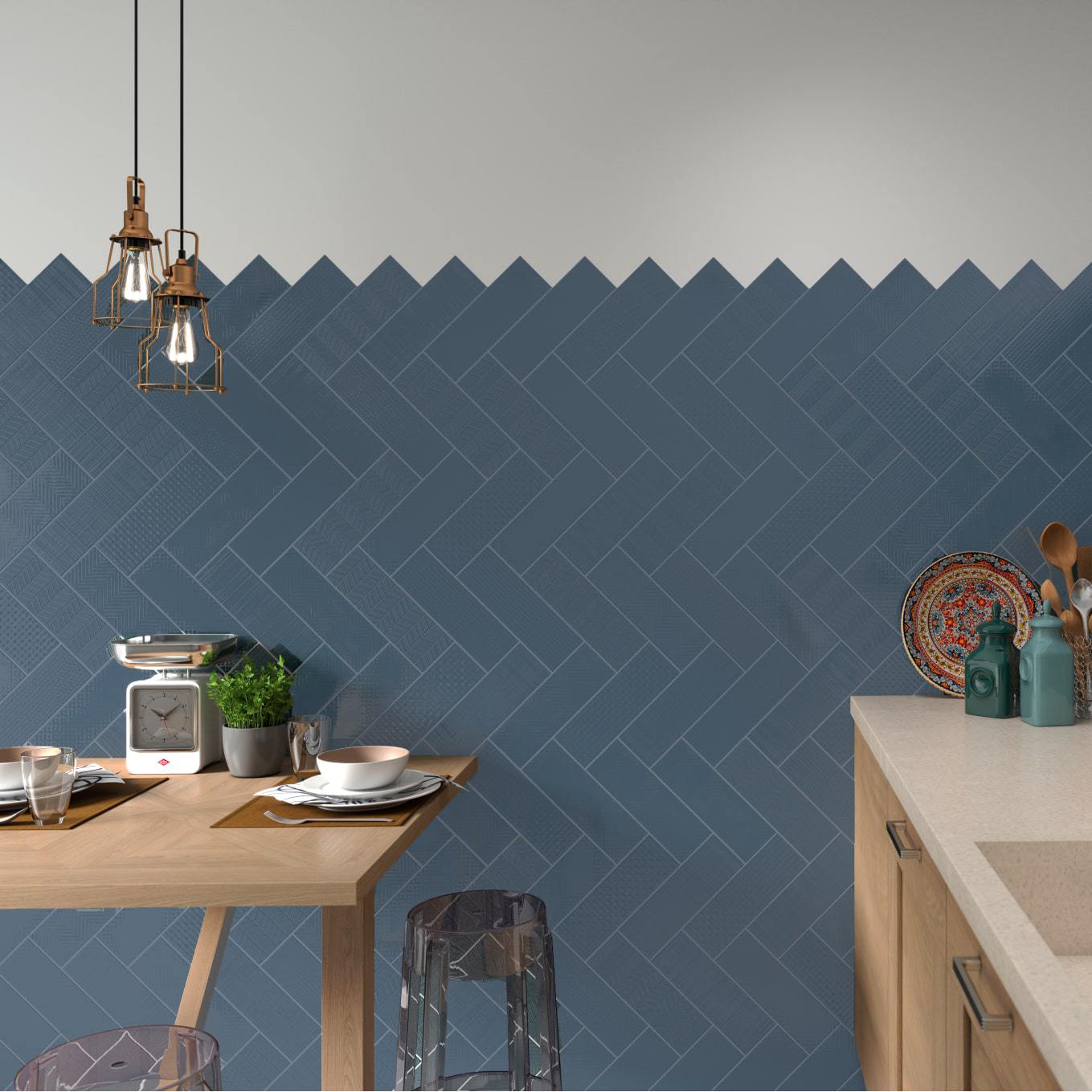 Urbano Navy 3D Mix Tile is bold but understated, featuring a vibrant blue. This is a trendy take on our more traditional Urbano Navy Tile. Each backsplash features a subtle 3D design that guests will admire and want to see for themselves up close! The dark navy coloring would complement a variety of furniture styles and with the right lighting, could create a warm and welcoming, serene environment. This Urbano Navy 3D Mix Tile would be fantastic in backsplash designs, bathrooms, and many other places in your home.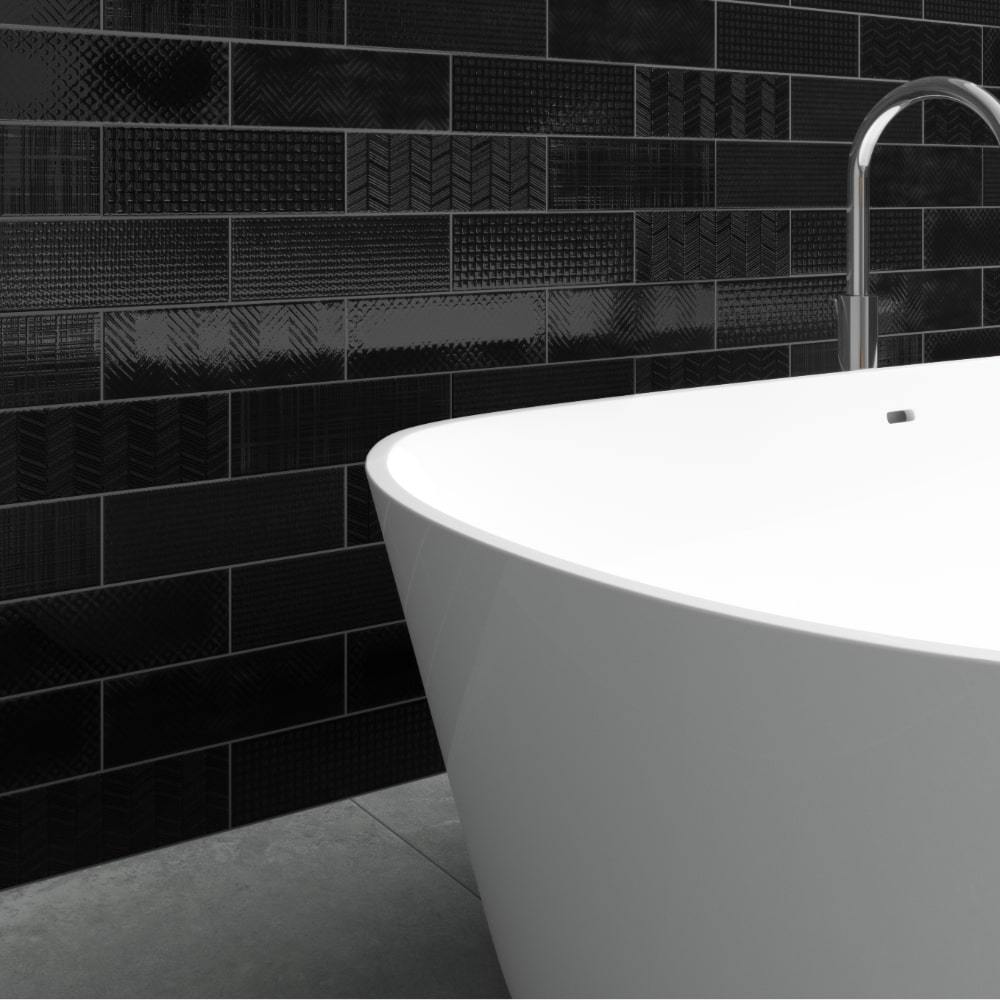 Urbano Ink 3D Mix Tile is both traditional and very contemporary. The jet-black wall tile's textured exterior emphasizes the three-dimensional designs. Talk about an amazing wall tile or accent feature! You can just picture it in a bathroom next to a sparkling white bathtub. Or in a kitchen with marble floors. Clearly, the possibility are endless and its severe color automatically alters a room to feel more professional and grounded. Its counterpart, Urbano Ink Tile, is just as stunning and chic to look at without the textured exterior.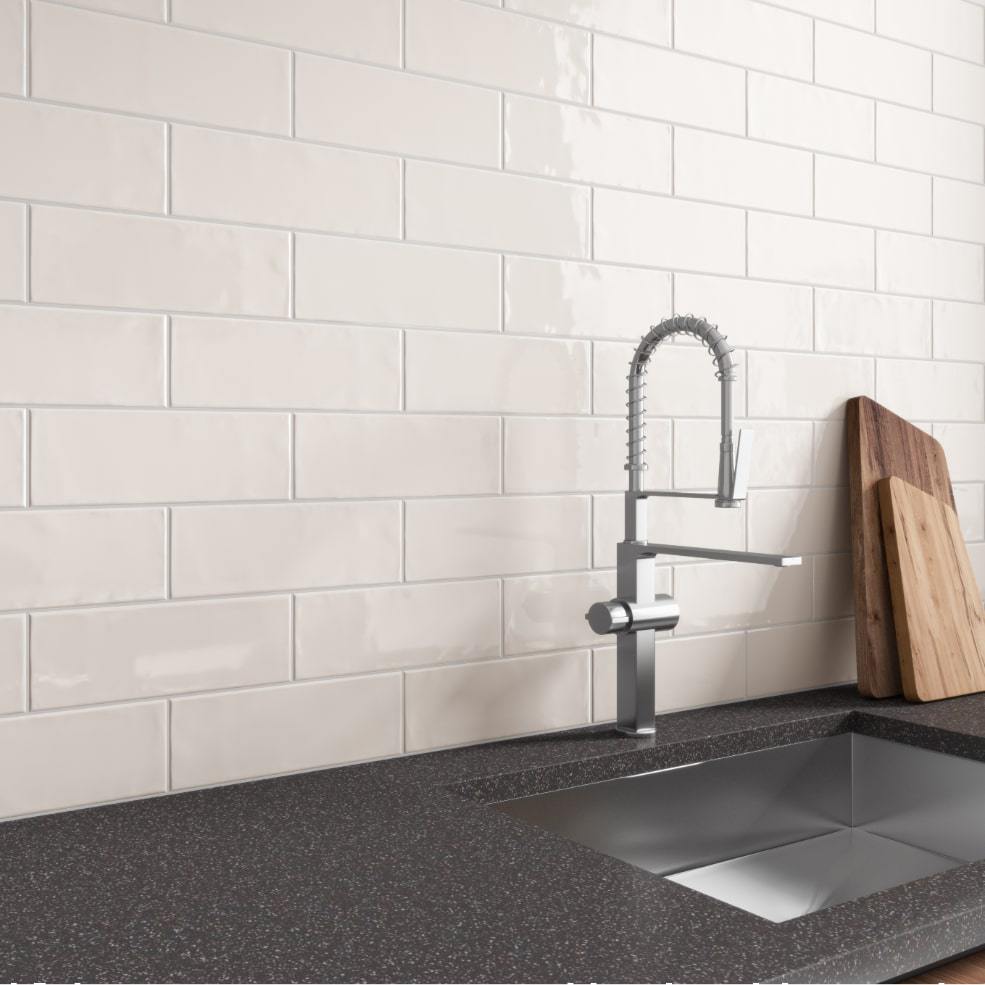 Urbao Crema 3D Mix Tile can work with a variety of designs. Its twist on a classic style background with a soothing cream ceramic exterior is stunning in its three-dimensional design. The light cream coloring is pleasant to the eye and would complement tabletops, granite countertops, and many other kitchen appliances. This style would be ideal for fireplaces, backsplashes, and even feature walls! Urbano Crema Tile is an elegant, non-textured version of the same design.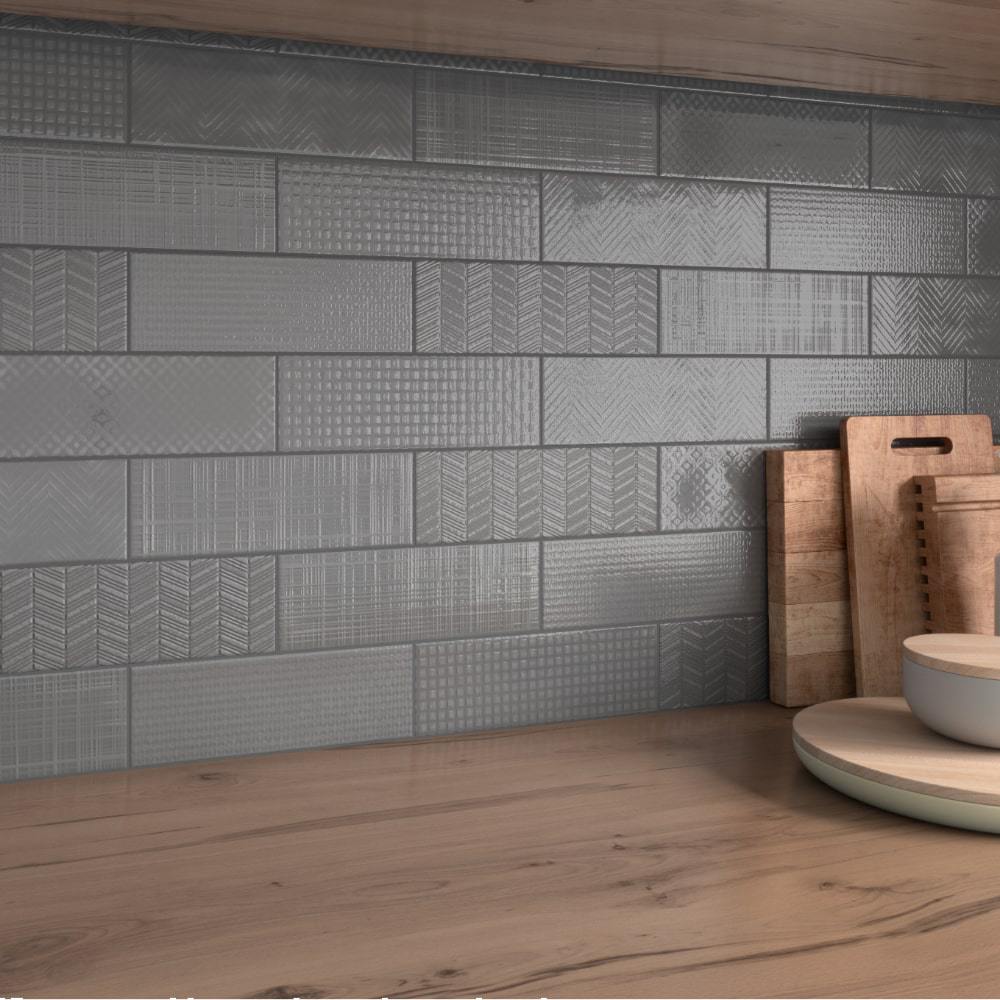 Urbano Graphhite 3D Mix Tile consists if an intriguing dark grey background subway tile. Originally from Portugal, the polished finish highlights and accentuates the 3D effect. Can't you imagine this design enhancing walls in a kitchen or on backsplashes or even in commercial spaces? Its counterpart, Urbano Graphite Tile, is a contemporary and conventional subway tile with the same entrancing grey color.
And as if these textured tile designs weren't enough to get the aesthetic home remodeling wheels of inspiration turning, how about taking a few seconds, and glancing at some textured concrete varieties? You'll be astounded by the power of the nuance and attention to detail. And who knows? You just may decide one of these textured patterns is just right for you!
There are countless benefits to embracing textured wall tiles. The 3D patterns and designs can really transform a home or retail space, making unused rooms now livable while hiding wall imperfections you don't want others to see. Who doesn't want to embellish a wall, especially if it's to 180 a room that desperately needs it? These designs appear luxurious and classy—even intriguing to the point where onlookers will want to reach out and feel the texture for themselves!
So take the time you need and explore these amazing textured tile designs. Making the decision to go away from regular tile to texture is a big one, but when you explore the possibilities, you're sure to find answers to aesthetic problem areas. Perhaps the question won't be where to necessarily place them, but which one you choose. Regardless, 3D textured tile brings life, vibrancy, intrigue, and class to any room in your home.
MSI is a committed innovator in the world of interior design, backsplash tile and optimal décor. We are your top source for all related questions, and we would love to be of assistance. Contact us and let us know if we can answer any of your tile-related questions and concerns. We're here to help you create the home of your dreams.
For immediate assistance, chat with us in the box below!