5 Striking And Dramatic Granite Countertops
November 25, 2019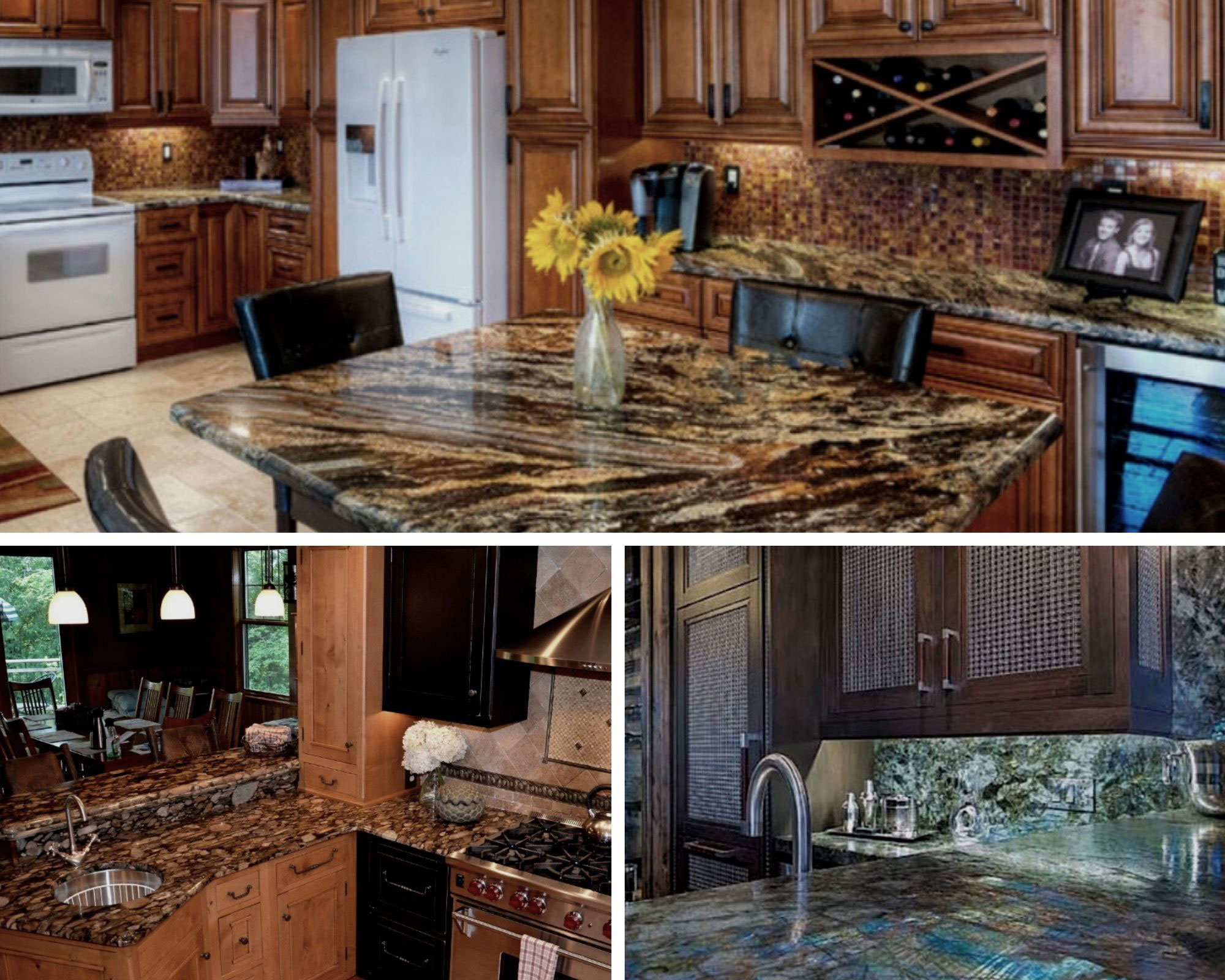 Is there anything more striking than a bold and beautiful granite slab? Naturally, no two granite countertops are alike with the uniqueness and individuality of granite as a stone. But thankfully, there are dramatic patterns and designs to make your kitchen counter an anchor for the rest of your home. After all, bold countertops create a focal point, especially when complimented by surrounding color schemes. Who doesn't love the playfulness and fun inherent in a striking granite countertop, anyway?
Granite is an investment, particularly when juggling the granite vs. quartz debate and you want to find the right fit to make people feel welcome in your kitchen. This premium surface can offer a variety of inspiration when it comes to home décor and in this article, we're going to explore and extrapolate on some popular designs for those seeking a memorable and stunning granite countertop.
Ready to dive into some dynamic patterns?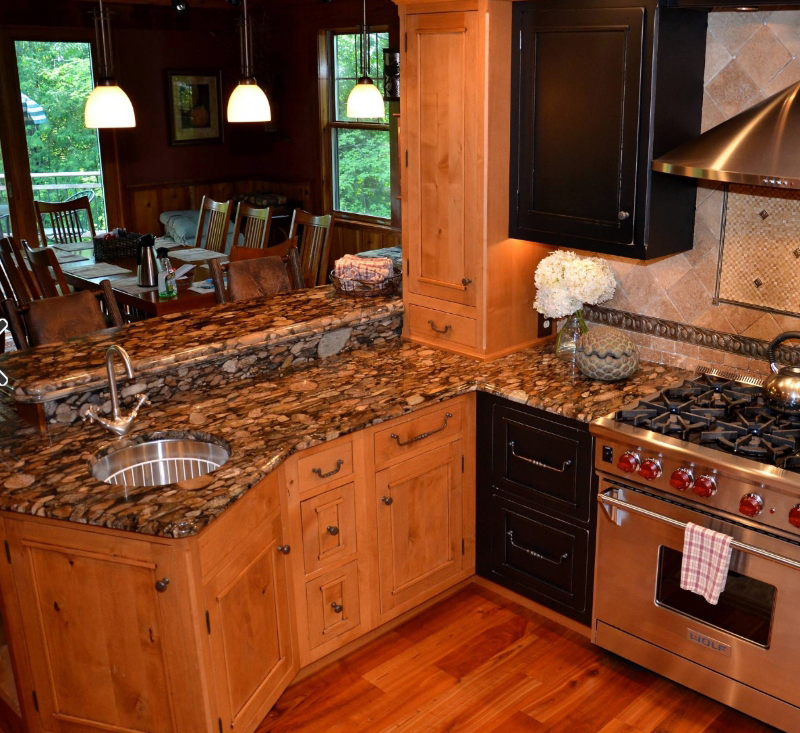 Via Appia Granite (Photo Credit: Houzz)
Via Appia Granite consists of golds, charcoal grays and whites organically melded together to create a truly stunning look and feel. Its serene earth tones make this design an easy compliment to wooden cabinets and hardwood floors. How easy it is to get lost in the coffee, amber and bronze hues found in this natural stone!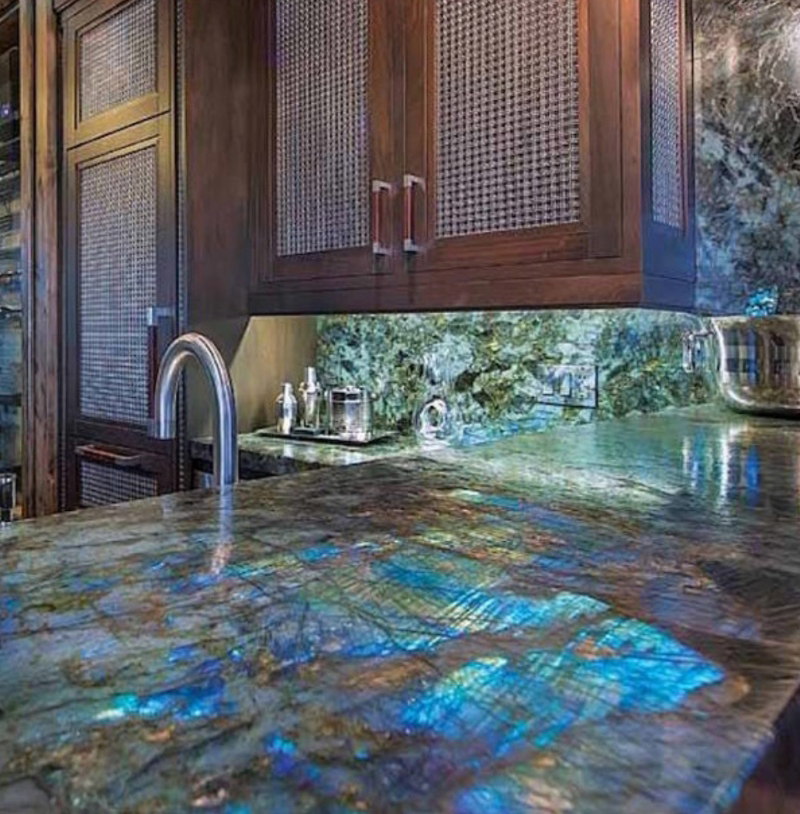 Lemurian Blue Granite (Photo Credit: Houzz)
Lemurian Blue Granite is a total showstopper, bringing into light sensations of the ocean and breathtaking waterfalls. With the stone's origins from the depths of Italy, this mixture of peacock blues and indigo will nearly put onlookers in a trance. Exquisite and lively, this selection is a great pick if you're looking for a unique high quality granite countertop and nicely designed countertop edges.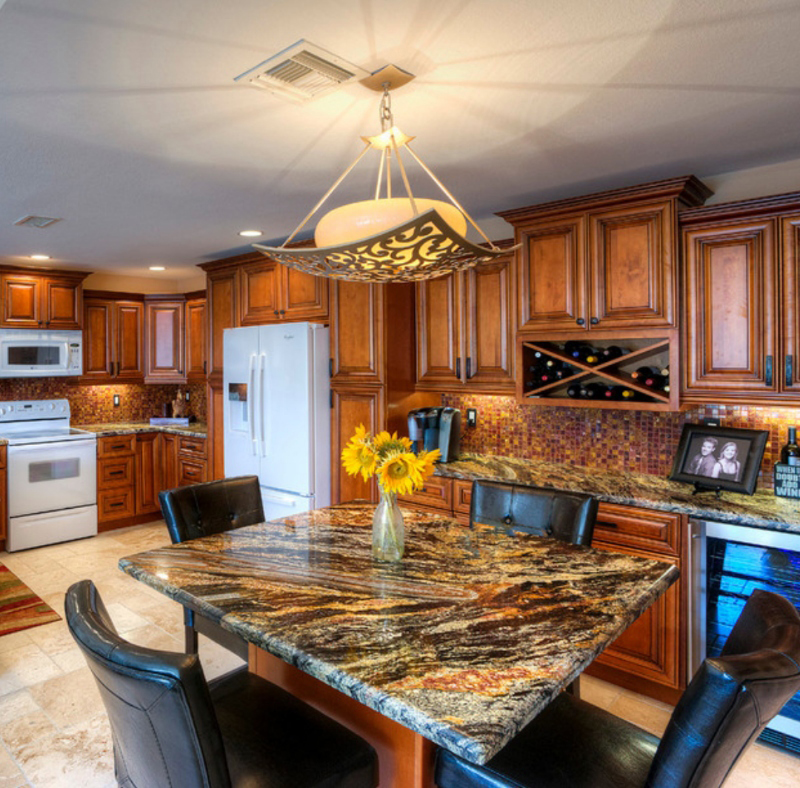 Desert Dream Granite (Photo Credit: Houzz)
Desert Dream Granite gives way to a stunning combination of black, bold, cream and gray. Its rich depth of color and intricate design make for a bold granite countertop that's low maintenance and complimentary of different furniture décor. When it comes to Desert Dream Granite, you may feel like you are dreaming with such an incredible countertop selection.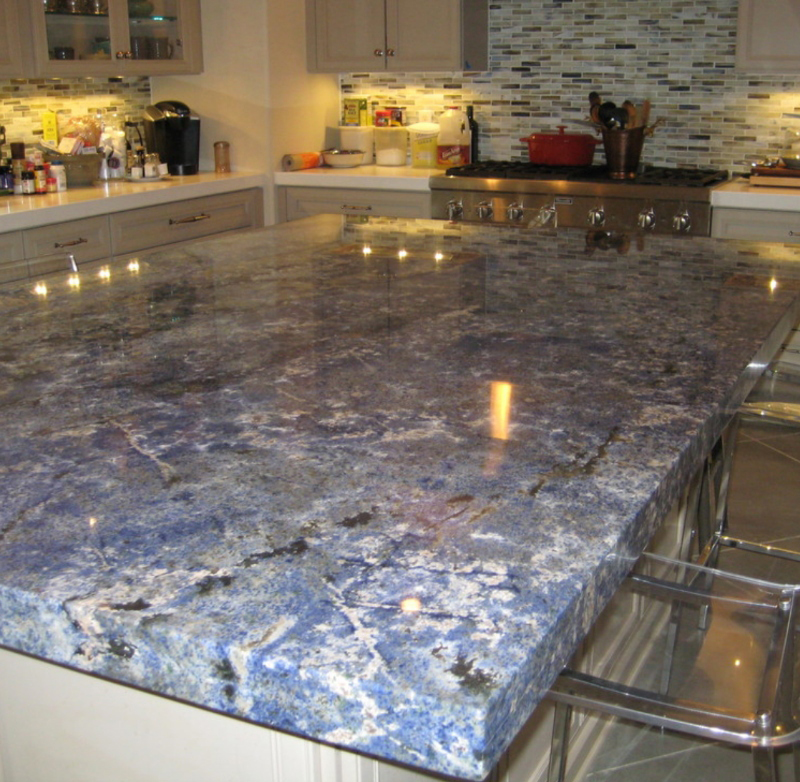 Blue Bahia Granite (Photo Credit: Houzz)
Blue Bahia Granite integrates light and medium shades of blue with streaks and variations of whites and blacks. With this granite originating in Brazil, this countertop would look remarkable in your kitchen or home!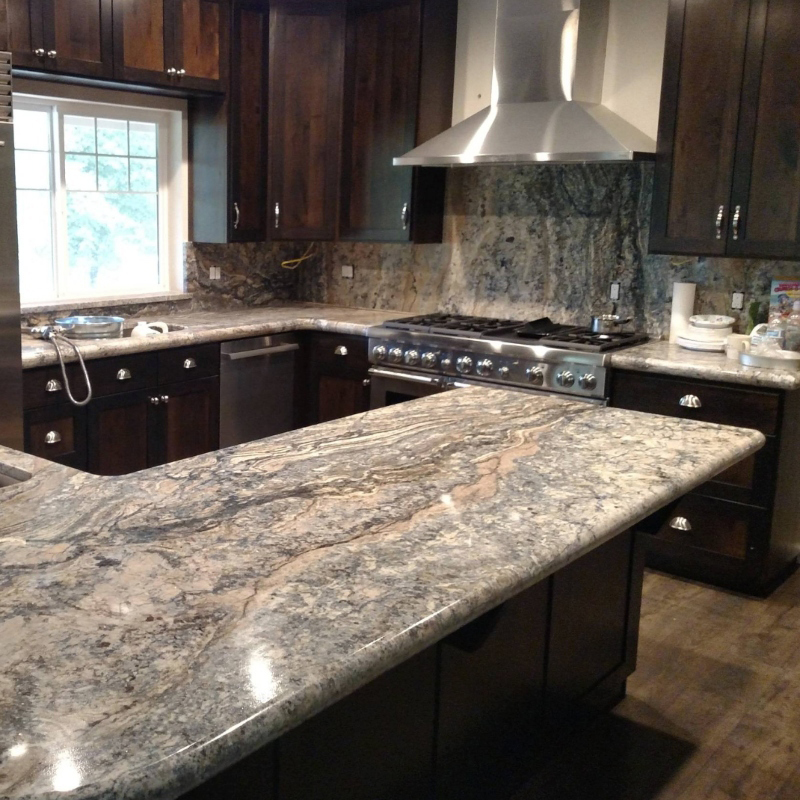 Azurite Granite (Photo Credit: Houzz)
Azurite Granite is a Brazilian granite with deep blues and creams that is as dramatic as it is elegant. Ideal for homeowners seeking a grounding quality to their kitchen or dining room countertop, Azurite Granite is both versatile and truly striking—a combination that's not always easy to find.
All in all, finding the optimal granite countertop that's bold and dramatic will take some evaluation on your own part, particularly in determining which bold patterns speak to you and which colors would look best in your home. At the end of the day, there is no shortage of quality granite designs from which to choose, as evidenced with some of these featured premium surface selections. Check out our granite visualizer tool for additional inspiration!
Read More about Granite Countertops
5 Gorgeous Black Granite Countertops to Stand the Test of Time
Proper Granite Countertop Sealing to Protect Your Investment
Here's Why the Price of Granite Countertops Can Vary Widely
4 Natural Granite Flooring Finishes for Your Dream Design
READ MORE ABOUT GRANITE COUNTERTOPS
5 Gorgeous Granite Countertop Kitchen Islands That Wow!
5 Kitchens That Prove Granite Countertops Are Still King!
5 New Looks for Granite Countertops