Maintenance Free Dekora Porcelain Stacked Stone Panels
December 11, 2019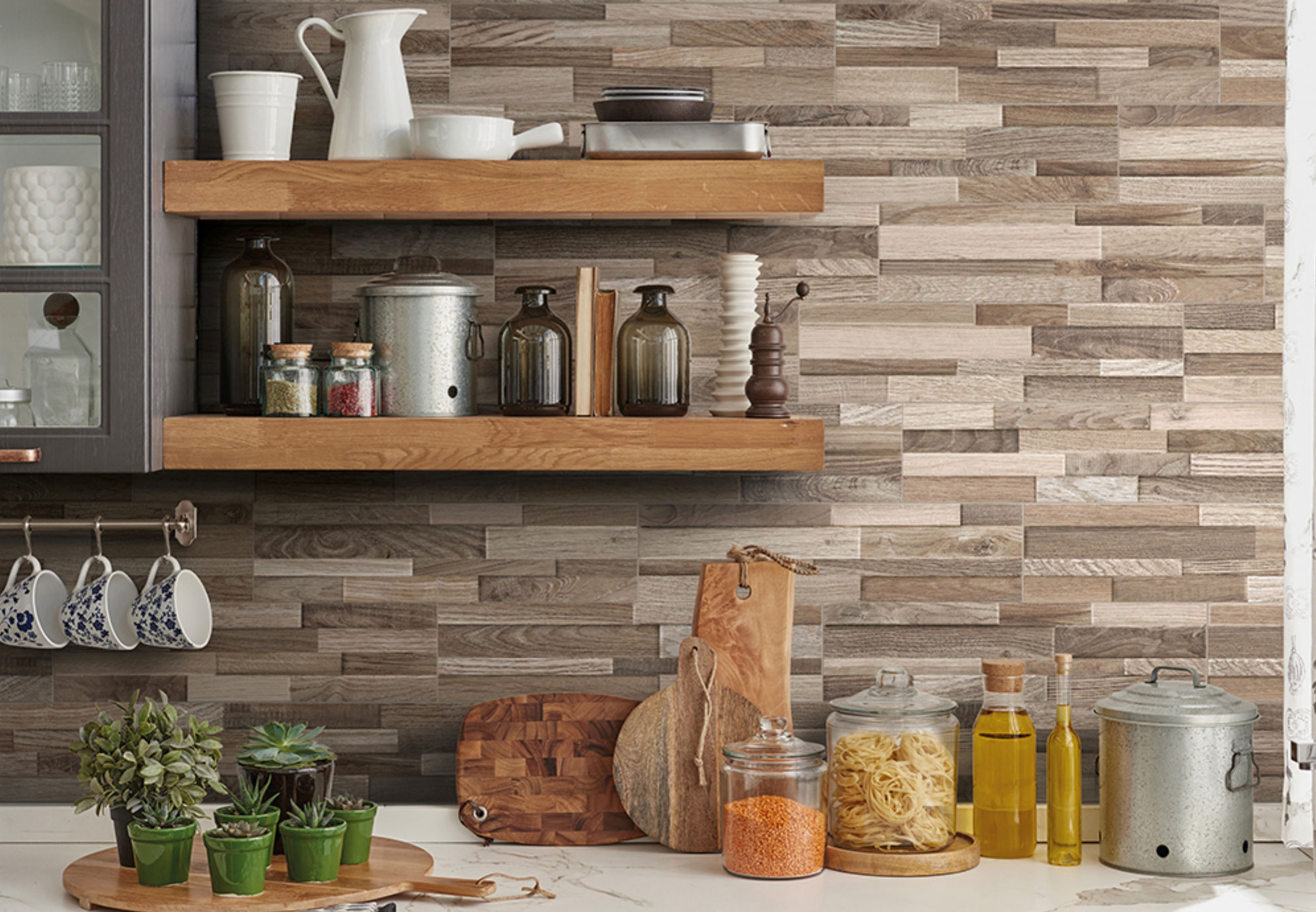 What's been holding you back from installing that beautiful new stacked stone around your fireplace, on your backsplash, or on an accent wall? Dekora panels are a multi-tasking beauty that every homeowner dreams about. These easy-care porcelain panels have been designed by artisans to authentically replicate the classic natural looks they represent. With Dekora panels, homeowners have hit the jackpot of wall coverings.
Available in convenient 6" x 24" tile panels, Dekora stone wall tile can be installed quickly with a minimum of mess and disruption in your home. Although MSI's regular stone veneer panels are ideal for many applications both inside and out, Dekora has a few advantages. For one thing, they are much thinner than the alternative ledger panels, which means you can easily install them on any vertical surface without worrying about added weight. Also, they are crafted from durable porcelain, which needs next to no maintenance to keep looking its best for many years.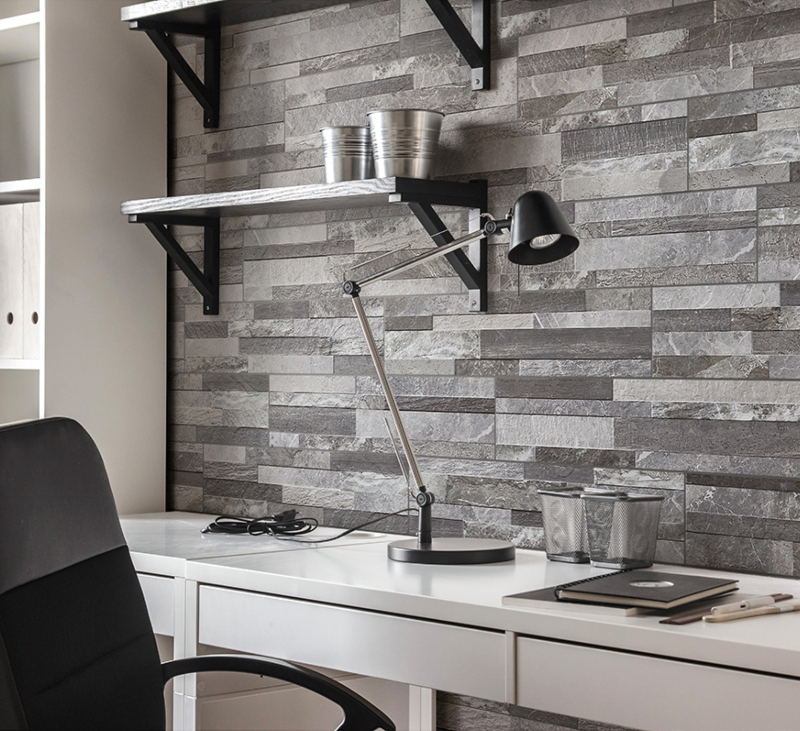 Palisade Grey
Why settle for plain, boring walls in your office space when you can easily upgrade it with Dekora stacked stone panels? Palisade Grey brings the classic veined pattern of natural marble with none of the maintenance that comes with it. This soothing mixture of gray hues adds character to any space, and is suitably dignified for a professional workspace.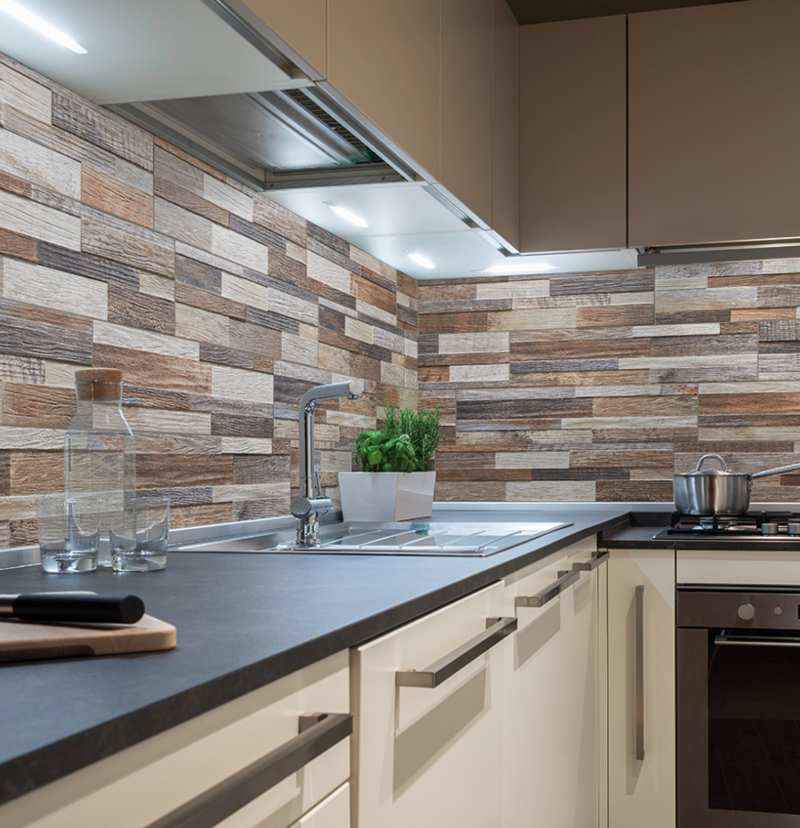 Keywood Multicolor
Porcelain tiles and planks that look like wood are currently on-trend. Take it a step further by combining a variety of grey, beige, and brown wood-look pieces in a random arrangement, and you can create a backsplash as beautiful as it is practical. Since porcelain is water-resistant without sealing, it's easy to keep clean no matter how messy you are in the kitchen. Dekora stone panels are also easy to fit around fixtures, outlets, and other obstacles.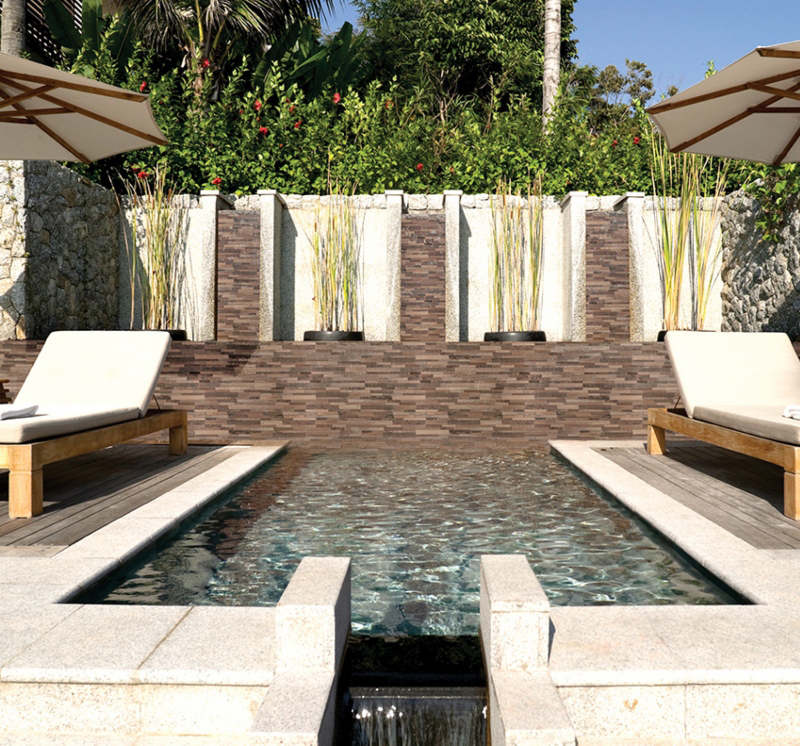 Rainforest Taupe
Dekora porcelain stacked stone panels allow homeowners to create one-of-a-kind living spaces — including those in the great outdoors. Rainforest Taupe features wood-look tiles arranged randomly with varying shades of beige, and can easily give your backyard swimming pool the ambience of a fancy vacation resort. For hardscaping applications, it is a great alternative to installing real stone walls or barriers. Porcelain tile is tough enough to withstand the elements without any extra care.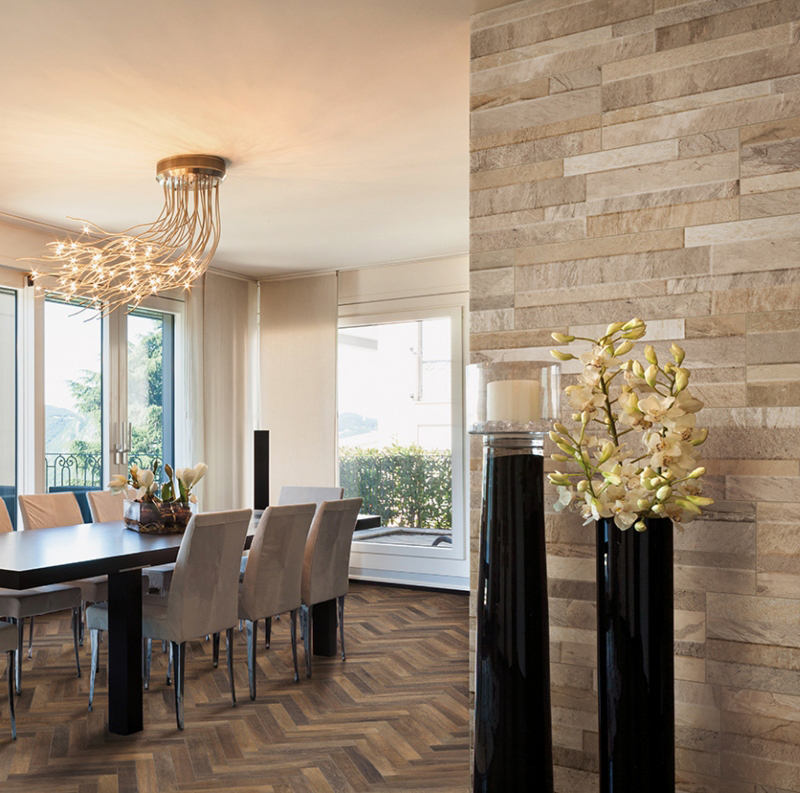 Canyon Cream
If you typically associate stacked stone with fireplaces or outdoor landscaping, it's time to consider the multitude of other possibilities. Canyon Cream porcelain tile faithfully reproduces classic, natural travertine in an appealing arrangement of sizes and shades of beige. An accent wall, as shown here, can truly elevate your home décor. Whether your taste is rustic or refined, this elegant combination mixes well with just about any other element, such as hardwood flooring, and traditional or modern furnishings and accessories.
Dekora porcelain stacked stone panels prove that your wall coverings or outdoor hardscaping surfaces need not be complicated to install or require labor-intensive maintenance. Add the character and warmth of stone look wall tile anywhere you choose! Visit MSI's website to learn more about the colors featured here, as well as our other options.
READ MORE ABOUT THE BENEFITS OF PORCELAIN TILE
Introducing Bold New Porcelain Tile Pattern Looks
Introducing Our New Porcelain Floor Tile Collections
Is Porcelain the Best Tile For Shower Floors And Walls?