Mosaic Monday: 7 Reboots With A Subway Tile Bathroom
May 29, 2017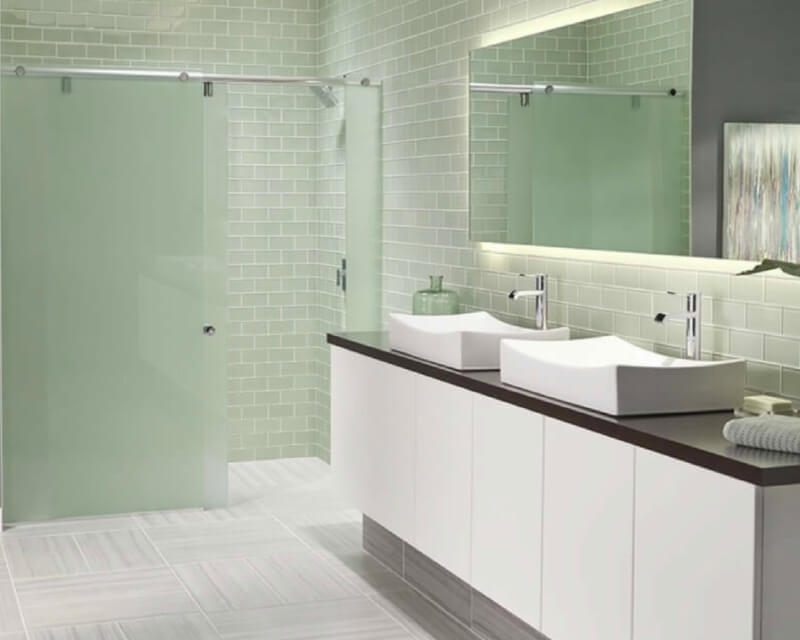 When it comes to breathing new life into a tired bathroom, installing classic subway tile is still the go-to standard. Whether composed of marble, ceramic or porcelain, these timeless tiles can give your design the simple and subtle or stunning and dramatic look you're after. To showcase their versatility, here are seven of our favorite bathrooms that feature subway tile bathroom..
Elegant Contemporary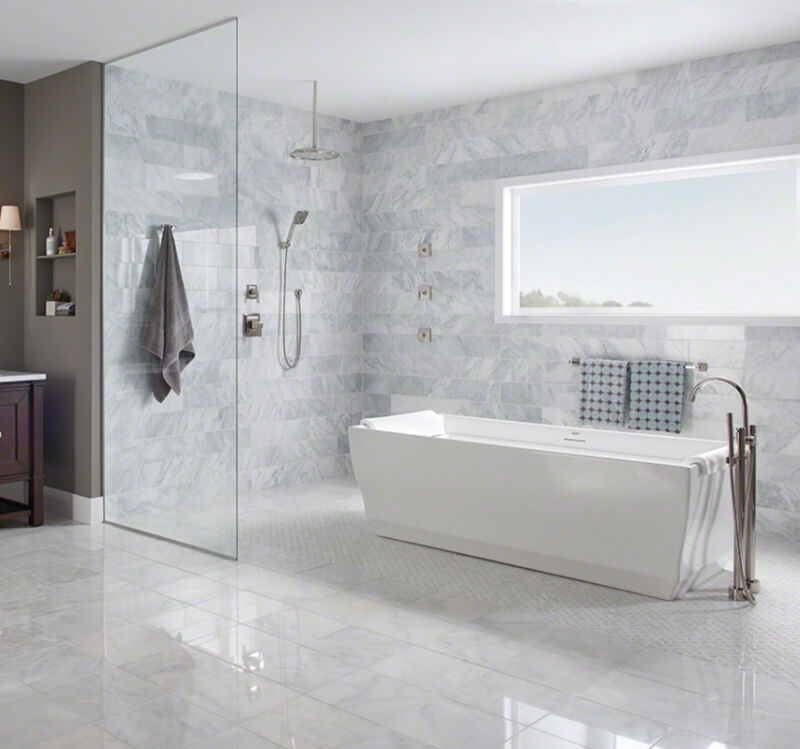 Featured: Arabescato Carrara Subway Tile
With a luxurious bathroom like this one, you'll be the envy of the neighborhood! Marble is a desirable high-end material, and it's sure to set your bathroom apart from the rest! This massive open shower is wrapped from floor to ceiling in marble Arabescato Carrara Subway Tile. These 4x12 subway tiles are larger than the typical subway tile, which adds to the contemporary design. The white and gray marble is also the perfect backdrop for this stunning white tub.
Historic Charm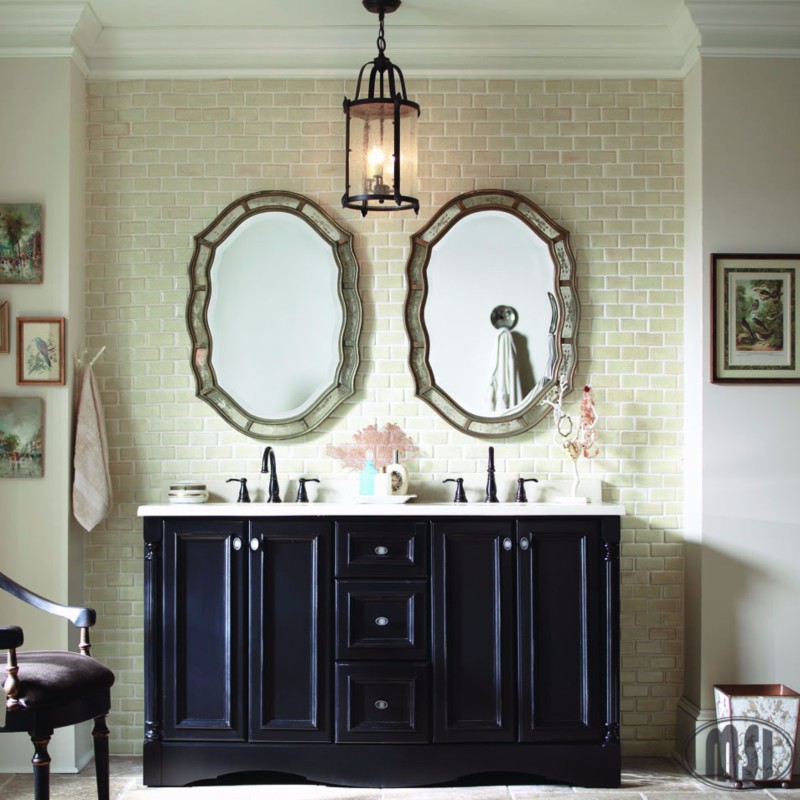 Featured: Antique White Subway Tile
From the antiqued mirrors and bronzed pendant light to the ceramic wall tile, this bathroom exudes old-world charm. The Antique White Subway Tile looks like aged brick with a glazed finish, a fresh take on classic subway tile. Its off-white hue is quite subtle, showcasing the rest of the design elements.
Modern Magnificence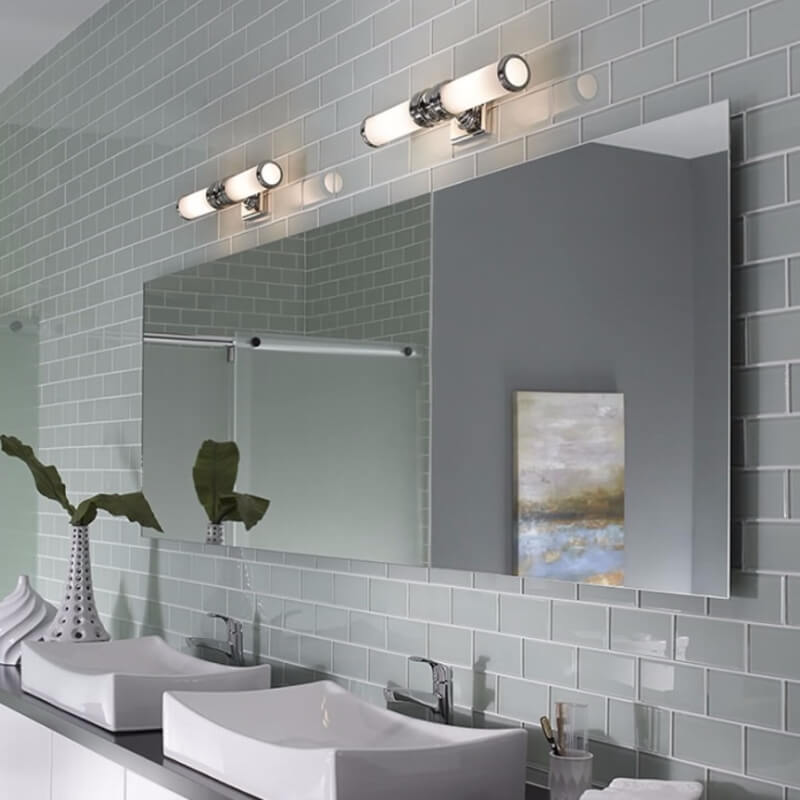 Featured: Arctic Ice Subway Tile
With a sleek and modern bathroom, it's all about the finishes and textures. Arctic Ice Subway Tile is a sparkling, crystalline glass subway tile in an icy white that's clean yet elegant. It adds a hint of color and sheen to this white and gray design. The pre-assembled mesh-backed sheets with the 3x6 tiles make this material easy to install.
Rustic Industrial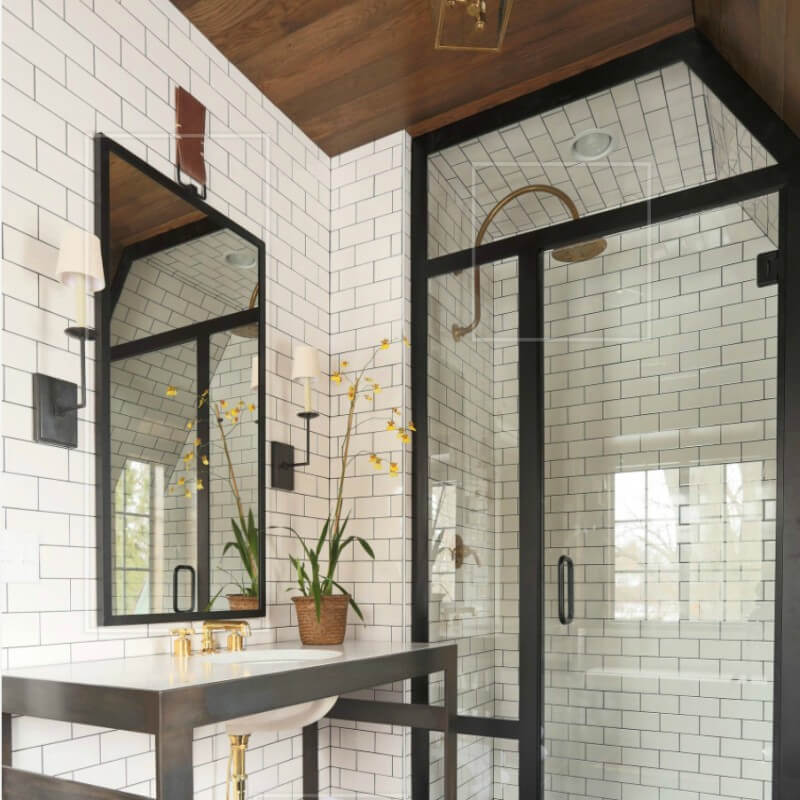 Recreate this look with MSI's White Subway Tile (Photo Credit: Houzz)
This alluring bathroom features a floor-to-ceiling installation of White Subway Tile. The dark grout lines tie in perfectly with the black accents, making the traditional brickwork pattern pop. The wood planks on the ceiling add interest and warmth to this rustic room and provide greater contrast against the white ceramic tiles, while the mixture of metals gives the design an industrial feel.
Trendy Twist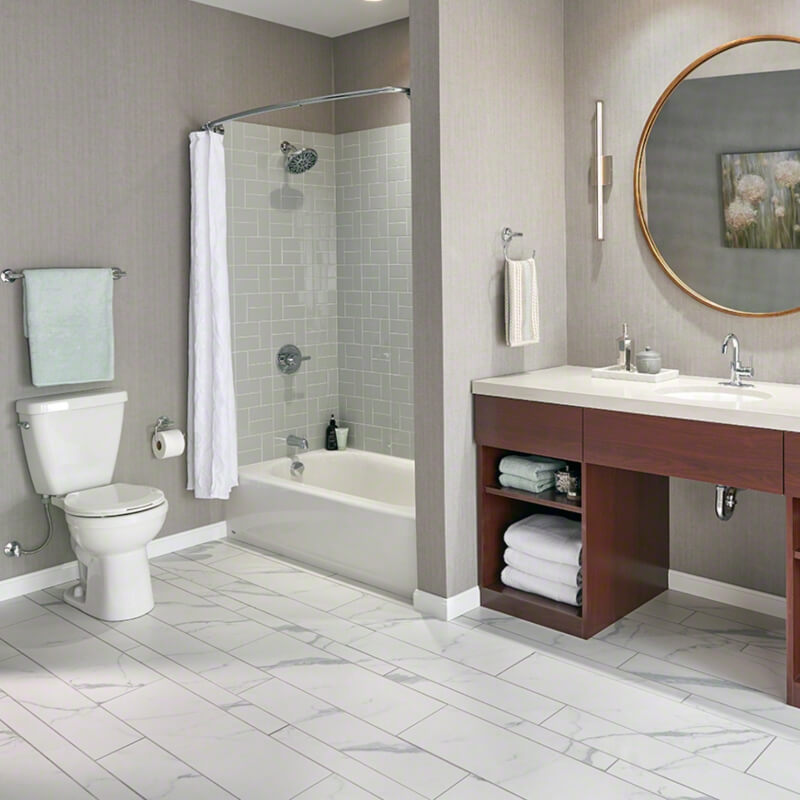 Featured: Gray Glossy Subway Tile
A luxurious material like this Gray Glossy Subway Tile always enhances your bathing experience! The misty gray ceramic tiles come in the classic 3x6 size but are installed here in a pattern similar to a crosshatch. The result is an appealing design with clean lines.
Seaside Chic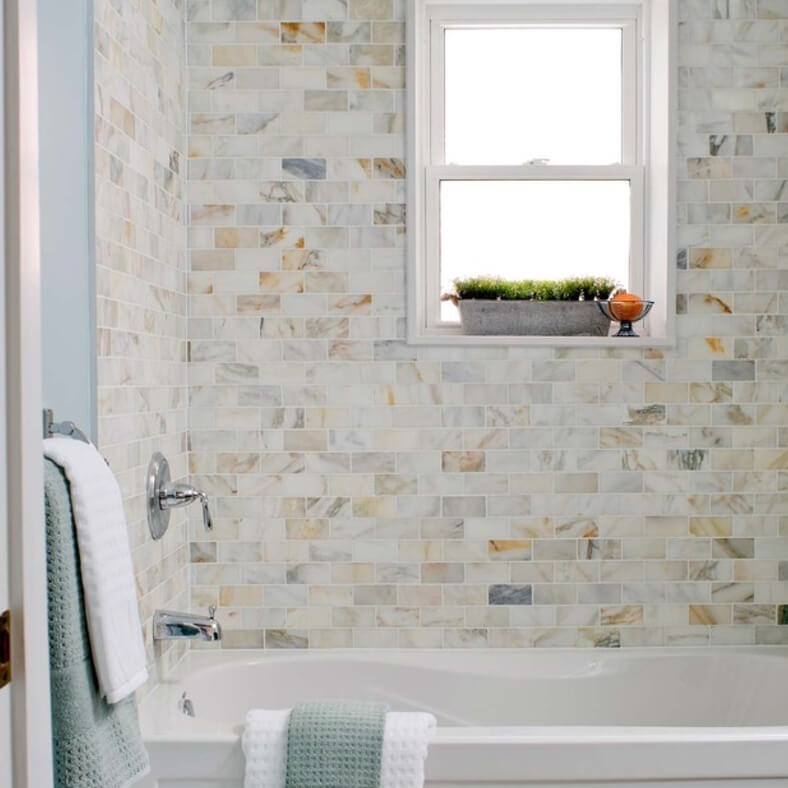 Get this look with MSI's Calacatta Gold Subway Tile (Photo Credit: Houzz)
You don't have to live next to the beach to achieve a seaside-inspired bathroom! This tub surround is clad in beautiful Calacatta Gold Subway Tile, which evokes a collection of seashells with its shades of whites, grays, and golds. The gorgeous marble adds elegance to this simple space.
Modern Minimalist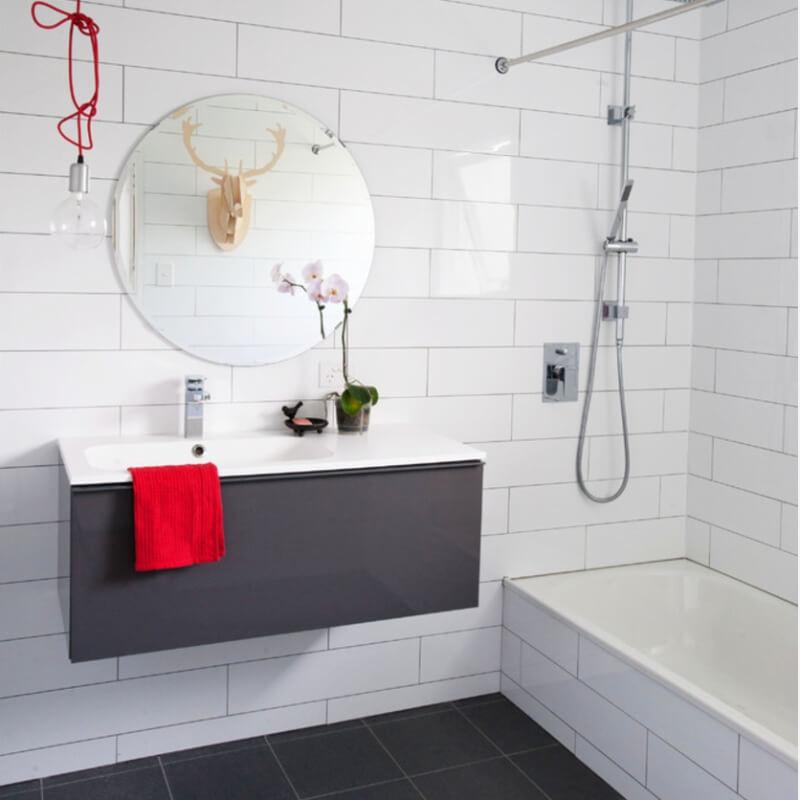 Create this look with MSI's White Subway Tile (Photo Credit: Houzz)
If you consider yourself a minimalist, then you might want to opt for oversized ceramic tiles for a crisp, clean look. The large 4x16 White Subway Tile with gray grout lines that perfectly match the floating vanity give the classic subway tile a modern update. Plus, a larger tile means fewer tiles to install and fewer grout lines to clean.
MSI offers a wide range of subway tile to suit any style. Whether you're considering ceramic or porcelain wall tile for a traditional or contemporary bathroom, check out this article for even more inspiring ways to use subway tile!