Mosaic Monday: European Look With Patterned Mosaic Tile
January 29, 2018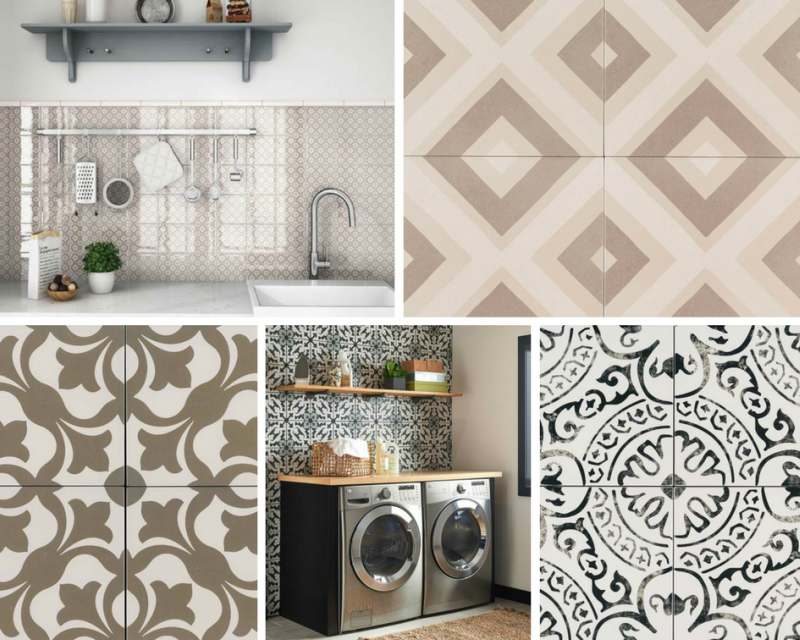 European style is characterized as an eclectic look that effortlessly comes together to look oh so chic. You can achieve a Euro-inspired design by adding MSI's tile from the new Kenzzi Porcelain Tile Collection to your home.
These perfect patterns are printed by inkjet on durable porcelain or ceramic, and the delicate scuffing adds just the right amount of vintage charm. Once you see these matte and polished backsplash tile selections, you'll want to add them to your floors, walls, and kitchen backsplashes.
Anya Kenzzi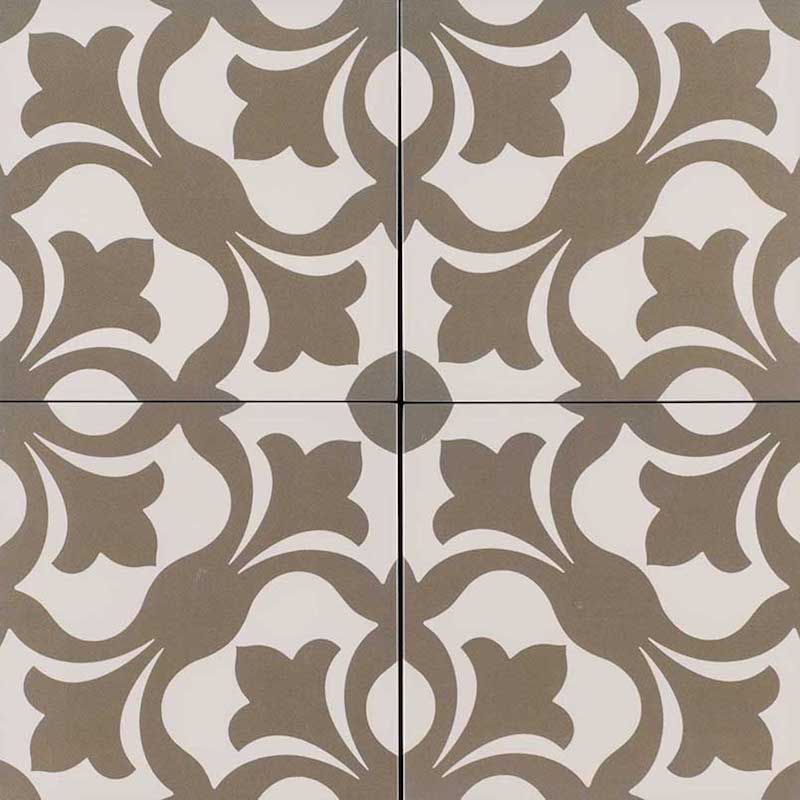 Featured: Anya Kenzzi Porcelain
Make a lasting impression on your guests by installing a striking pattern in your entryway. Anya Kenzzi Porcelain will transform your home and enhance your walls or floors with its modern take on a floral pattern. The beautiful 8x8 porcelain tile is imported from Turkey. Its white and gray coloring is on trend, and the matte finish lends a contemporary feel to any space.
Brina Kenzzi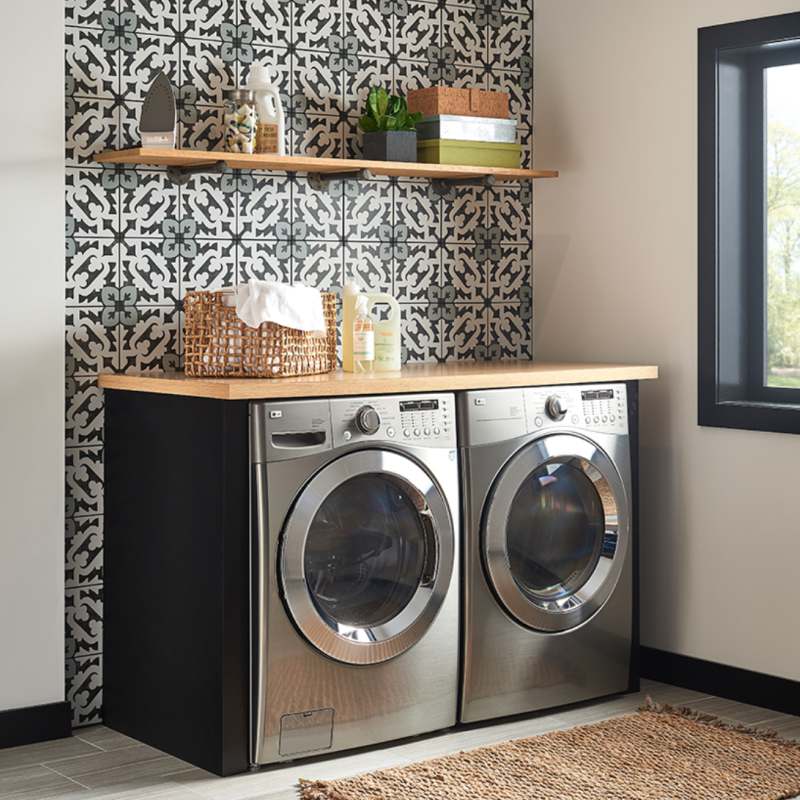 Featured: Brina Kenzzi Porcelain
When searching for a stunning pattern that will sure to wow, look no further than Brina Kenzzi Porcelain. This white, gray, and black pattern porcelain tile is a bold choice for your walls or floors. The 8x8 graphic tiles from Turkey come in a matte finish for a contemporary look. With its dramatic pop of pattern, this laundry room is no longer a boring space but a place you'll want to spend more time in!
Leira Kenzzi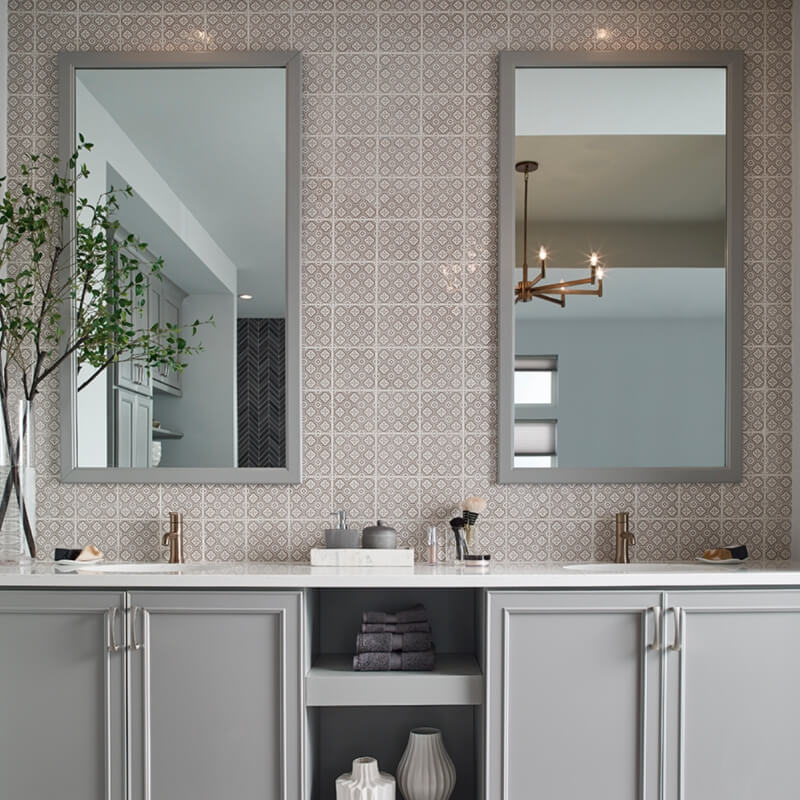 Featured: Leira Kenzzi Porcelain
Create a cultured look by adding a sophisticated tile to your bathroom or kitchen. Leira Kenzzi Porcelain is a ceramic tile that harmoniously blends color and pattern to form the perfect neutral backdrop. The 5.2x5.2 tile from Spain is an excellent alternative to wallpaper or plain walls. It adds so much detail to this beautiful master bath with its clean, simple lines.
Metrica Kenzzi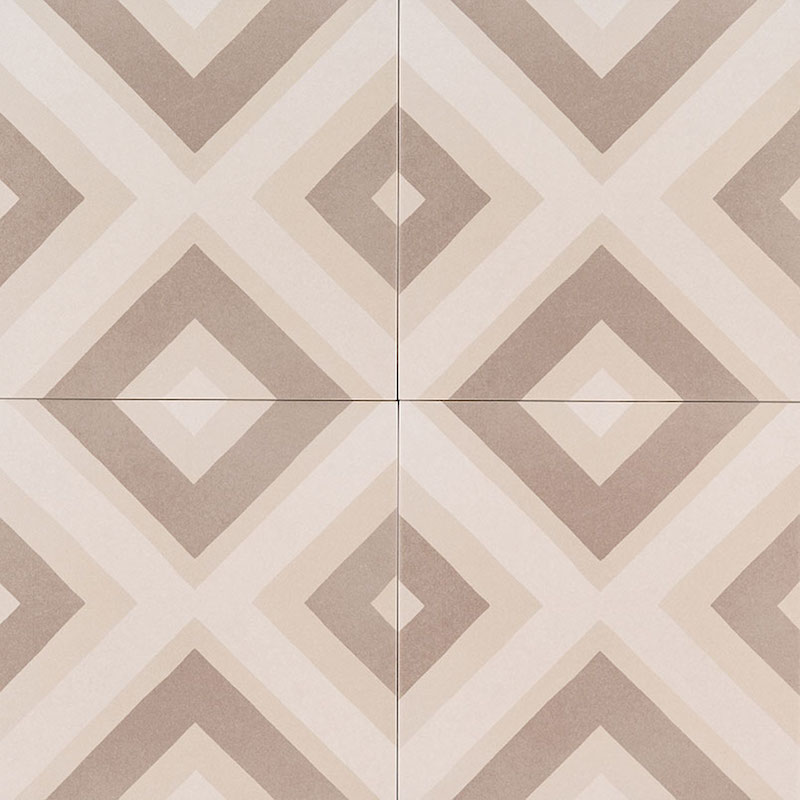 Featured: Metrica Kenzzi Porcelain
When wanting a more contemporary look, try Metrica Kenzzi Porcelain. These encaustic tiles feature a geometric pattern made of cream, beige, and light brown coloring. The diamond shapes will jazz up the floors of a hallway or terrace. The small 8-inch tiles provide moderate slip resistance and come with a glazed, smooth finish.
Paloma Kenzzi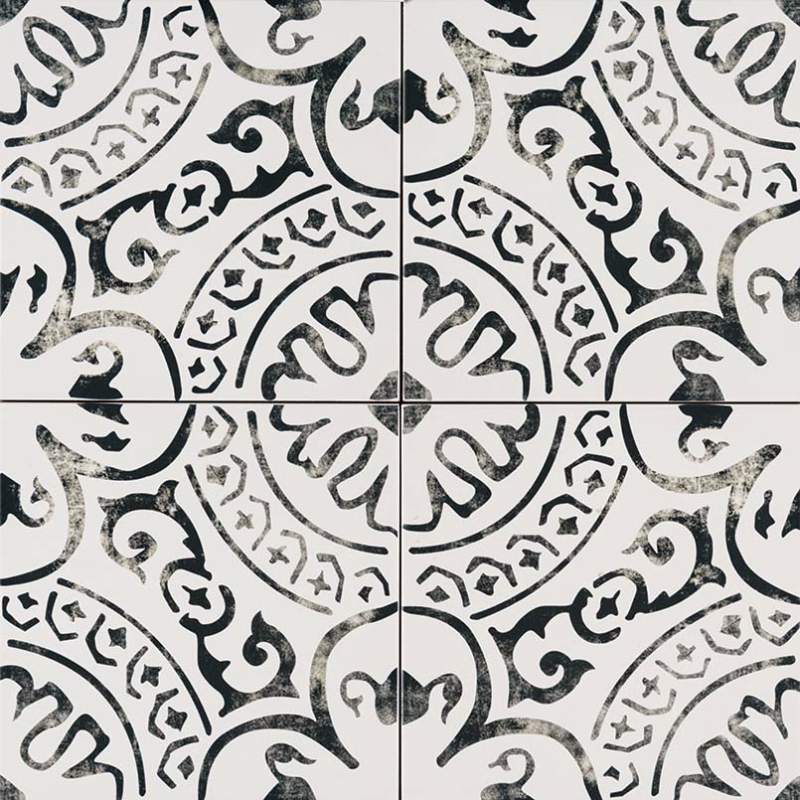 Featured: Paloma Kenzzi Porcelain
For an elegant black-and-white pattern that's right on trend, opt for Paloma Kenzzi Porcelain. These gorgeous 8x8 porcelain tiles come from Turkey, and the encaustic look of classical embellishments brings to mind that of hand-carved antique stamps. Cleaning is a breeze as a result of the matte finish and smooth surface, and the small size tiles can cover both large and small areas. When installed as a kitchen backsplash, they will add such beauty and tremendous character to your cooking space.
These patterned backsplash designs are an easy way that you can give your home a classic Euro essence. If you're wanting more, then click on the link to discover other European kitchen decor ideas. You can also view the entire Kenzzi Porcelain Tile Collection by checking out all of the available patterns online or by visiting an MSI showroom near you.