Current Obsessions: Choose These Quartz Countertops And You'll Never Stress About Counter Care Again
August 30, 2017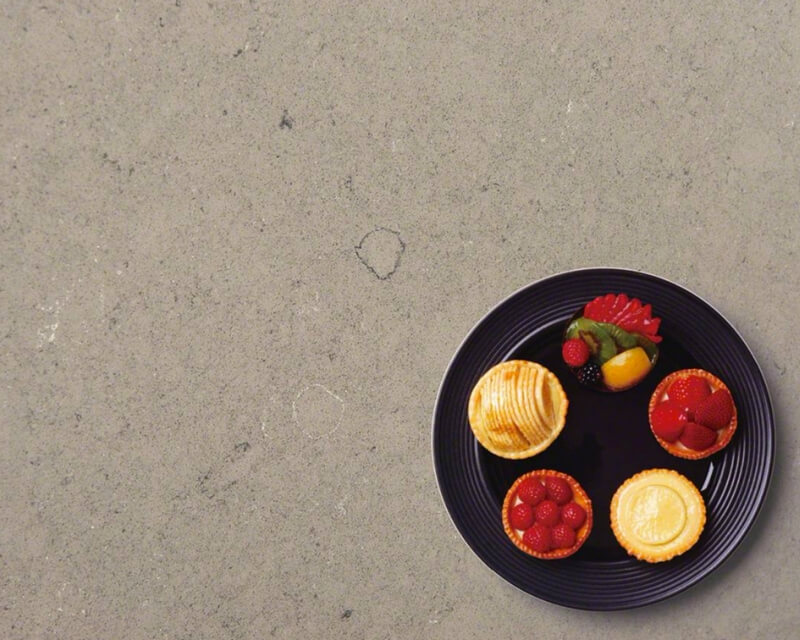 Homeowners have many concerns that factor in to their choice of kitchen countertop, but one major question you should ask yourself is whether or not you can keep up a countertop's maintenance. And if you get stressed out at the thought of taking on yet another responsibility, there's no need to fear. We have the solution!
Quartz is a beautiful, manufactured material that requires the lowest of low-key care. But just to be sure your peace of mind is restored, let us address some of the common worries you may have about countertop care. You may come to agree that quartz countertops are the solution you need!
#1. Does Quartz Require Maintenance?
Not much! While high-end, natural stone countertops can be very high-maintenance materials, quartz doesn't require much care at all.
All you'll need for everyday cleaning is a soft sponge and warm water to wipe away messes on your non-porous surface. The more stubborn messes are easily taken care of with the addition of a gentle dishwashing liquid.
Plus, unlike natural stone that requires yearly sealing, quartz doesn't need sealing at all.
#2. But What if I Want a Marble Look?
With man-made quartz, you can have it, and without the expense. When it comes to marble, many homeowners wish they could afford the real deal. But with quartz, you can get a luxurious marble look with realistic veining and tones. Quartz will fool the eye and be easier on the wallet.
#3. Will It Look Unnatural?
No. Quartz is composed of real minerals that are then mixed with a resin. Sometimes other substances like pieces of natural stone and coloring are added for effect.
Quartz is available in various natural stone looks, and it also comes in a variety of colors and finishes to suit your stylistic needs. A number of finishes are available, from honed to sandblasted, polished to embossed. That means that you can end up with a countertop that looks just like matte limestone, glossy granite, or even textured slate.
#4. Will It Look Dated in Five Years?
No. MSI offers the trending quartz countertops you want now and will enjoy for years to come. Of course, certain color schemes like black and white seem to be timeless, so if you're worried about your counter looking dated, select either one of these or go with a soft neutral. If you choose a quartz countertop that looks like real stone, you'll probably love it just as much if not more than you would its natural counterpart.
#5. Is It Durable Enough for My Family's Messes?
Definitely! Whether you're installing quartz in your busy kitchen or high traffic bathroom, you won't have to worry about stains, scratches, or etching. Spilled coffee, fruit juice, or even food coloring is no match for white quartz countertops!
While this tough material is nearly indestructible, it's important to note that you should still protect your surface, especially from heat. Avoid placing a hot pan or curling iron directly on your countertop, and use hot pads or trivets under small appliances. Also, be sure to prepare food using a cutting board.
Quartz is one of the toughest materials on the market, so there's no need to stress about caring for your counter. If you're interested in learning more out this durable product, check out MSI's entire quartz collection, which includes more than 60 color options.
Read More About Quartz Durability, Care, and Maintenance:
Is Bleach Safe to Use on Quartz Countertops
The Dos and Donts of Quartz Countertops Care
How To Keep Quartz Countertops Looking New
How Often Do Quartz Countertops Need to Be Sealed?
Helpful Hints for Up Keeping Your Quartz Countertop
Do Quartz Countertops Need a Special Cleanser?
Beautiful Low Maintenance Quartz Countertops
Easy Quartz Countertop Care and Maintenance
Simple Guide to Quartz Countertop Care And Maintenance