Current Obsessions: Ceramic Tile That Looks Expensive But Is Actually Affordable
April 04, 2018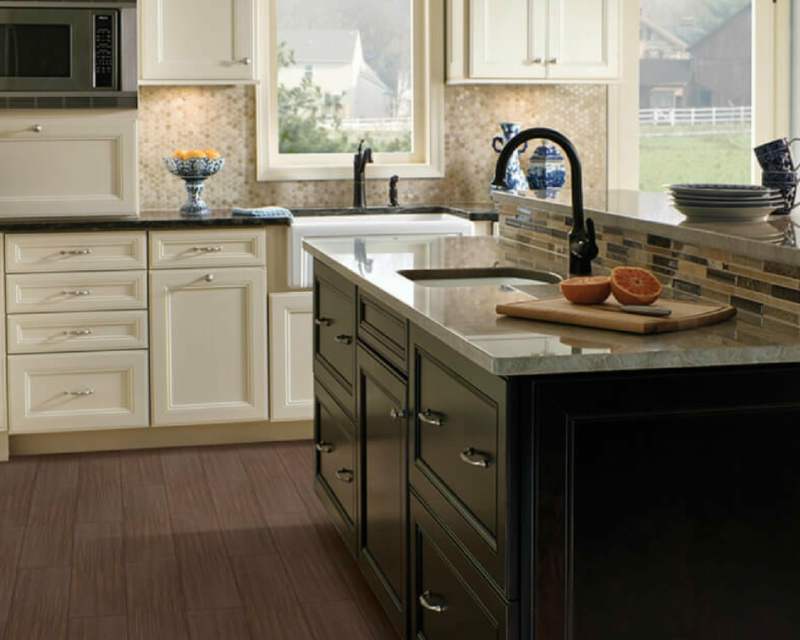 We've all fallen for money-saving ideas that turned out not to be bargains at all. After all, we all know that when it comes to quality materials, "You get what you pay for." Sometimes, homeowners who are trying to save on their remodeling expenses choose a less-expensive option, whether for flooring, cabinetry, or countertops, but end up regretting it. Often, a cheap material is noticeable, especially when paired with other surfaces, décor, and furnishings that are high-end.
However, there are innovative ways to save and to do it without compromising quality. For example, one of the best ways to save without falling into the cheap materials trap is to know where to find high-quality but relatively inexpensive ceramic tile.
MSI's ceramic tile is a money-saving option that never looks cheap. Our tiles are crafted with innovative inkjet-printing technology, which ensures that every tile is vibrant with color and perfectly mimics the slight variations of natural stone or the authentic knots and grain of wood. The basics of installing ceramic tile aren't hard to master, so you could potentially even make installation a DIY project.
Although natural materials are amazing, they do have their drawbacks. Marble, for example, needs a lot of maintenance and protection to keep looking its best. Natural stones like travertine must be regularly sealed to retain their water- and traffic-resistant properties. And while wood adds unmistakeable warmth and character to a room, there are places it shouldn't go, such as bathrooms. Wood look tile in ceramic is a smarter choice that will give you the same look and feel.
Take a look at a few of our newest ceramic tile varieties and see for yourself how they can help you achieve an upscale look, but without the upscale price.
Saddle Carolina Timber Ceramic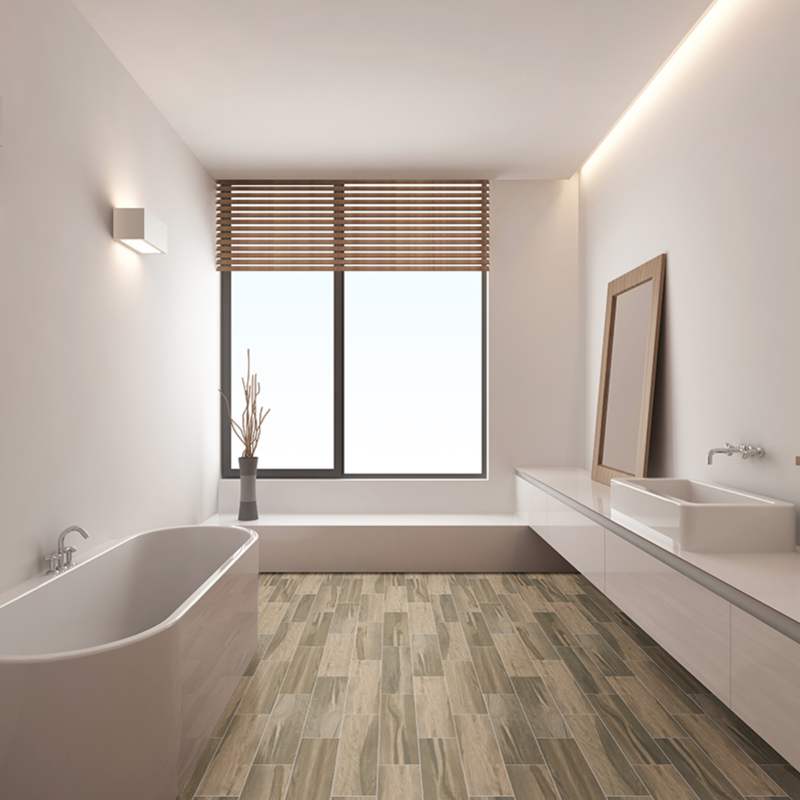 Featured: Saddle Carolina Timber Ceramic
Minimalism is a hot trend—keeping décor light, simple, and uncluttered promotes relaxation. But if you install real hardwood flooring in a bathroom, the feeling of relaxation won't last because you'll constantly worry about getting water on the floor. Even without spills or splashes, the constant humidity of a bathroom can wreak havoc on wood. Saddle Carolina Timber ceramic wood tile is just about as realistic as a lookalike can get, bringing all of the beauty of wood with none of the worry.
Beige Tempest Ceramic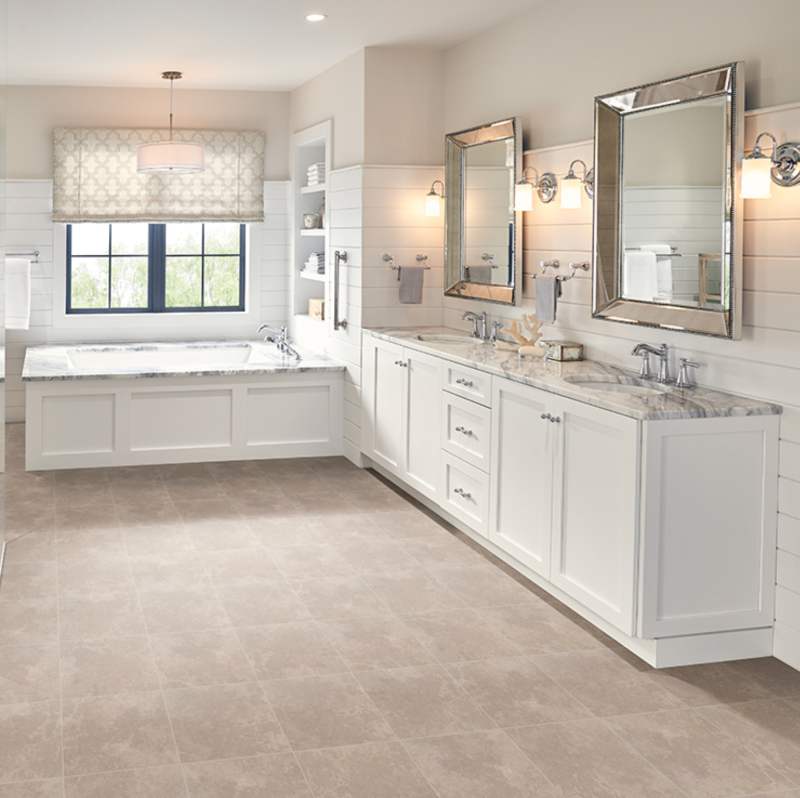 Featured: Beige Tempest Ceramic
Another highly sought-after material is natural travertine. Travertine floor tile has a subtle variation and soft, neutral coloration that is timeless and appealing. However, travertine is porous, and unless it is sealed frequently it becomes a magnet for moisture and mildew in wet areas such as baths and showers. But with Beige Tempest ceramic tile, you won't need to worry about moisture problems, and you won't need to decide between staying within your budget and producing elegant, designer results.
Kenzzi Dekora Ceramic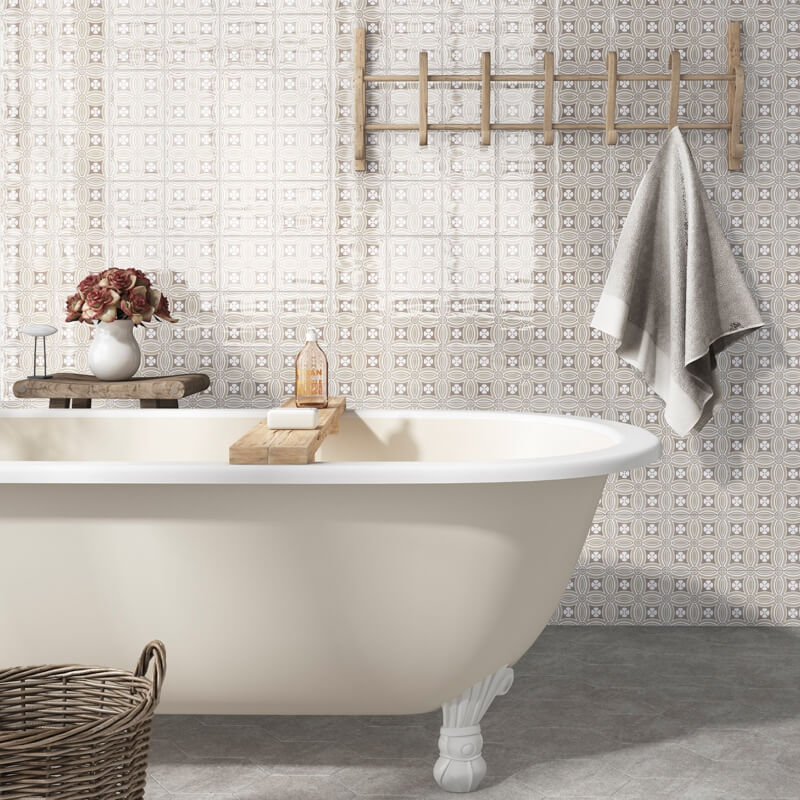 Featured: Kenzzi Dekora Ceramic
Ceramic tiles have been used as a wall covering for centuries, but Kenzzi Dekora gives the look a gorgeous modern twist. These 5.2" square tiles offer all of the stylish intricacy of a complicated mosaic, but are easy to install. With minimal grout lines, they're easy to keep pristinely clean as well. They are an ideal choice for a bathroom accent wall as shown here, and work equally well as a kitchen tile backsplash.
Kenzzi Leira Ceramic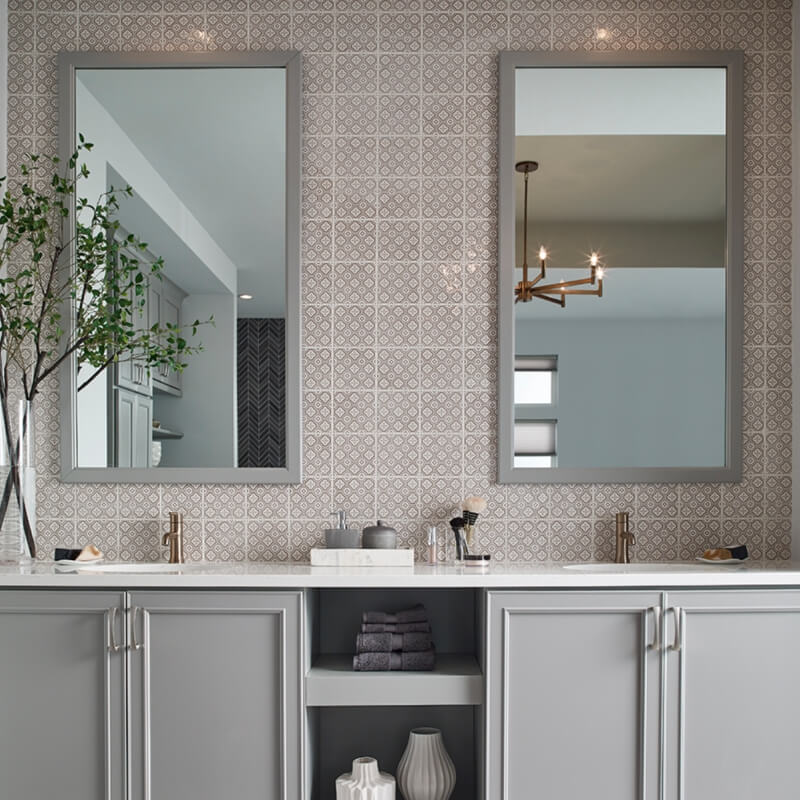 Featured: Kenzzi Leira Ceramic
The complex beige-and-white patterning of Kenzzi Leira creates a show-stopping accent wall wherever it's installed. Ceramic tile is an excellent choice for backsplashes, shower walls, and accent walls in bathrooms because it is waterproof. It's also much easier to clean than paint or wallpaper. To get the best value, you'll want a design that is timeless, and this pattern isn't likely to fall out of favor anytime soon.
White Vena Ceramic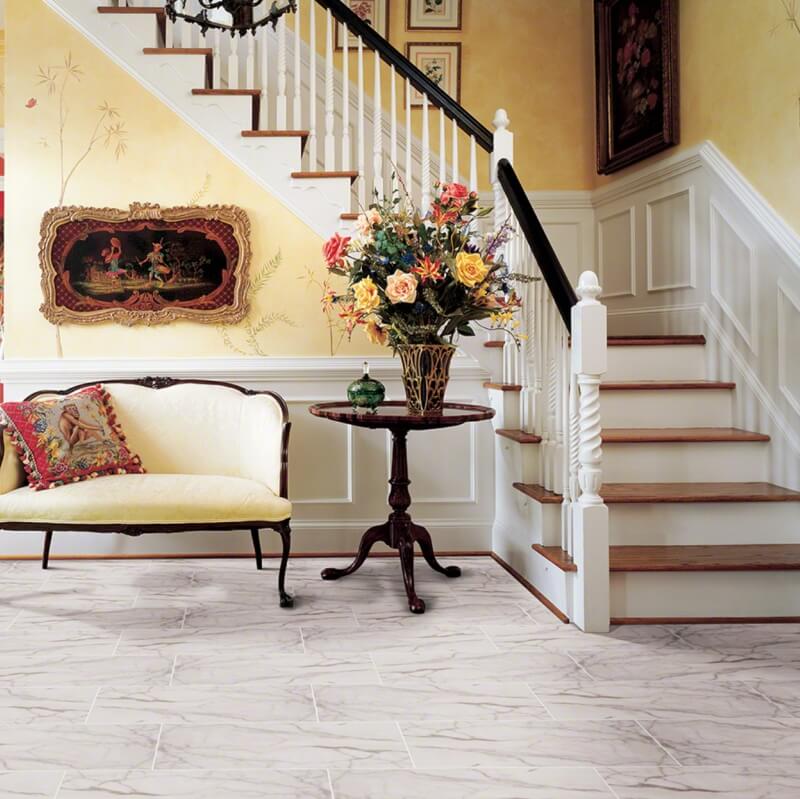 Featured: White Vena Ceramic
If your heart wants marble tile flooring but your bank account says "denied," consider White Vena ceramic tile. Today's technology makes it possible to achieve the look of veined fine Italian marble so authentic, it's hard to tell the difference. You'll appreciate the difference, though, when you have a party, and someone spills wine, or when the dog runs in out of the rain with muddy paws.
MSI's premium, modern ceramic tile makes it possible to create elegant, upscale looks while still staying within your budget. The best part? Ceramic is a snap to maintain and keep clean and is durable enough to stay looking great for many years to come.
Click around MSI's website and check out our other patterns and colors of ceramic tile to see for yourself what a great investment it could be.