Marble Cosmic Collection - Exciting Stacked Stone And Floor Tile Combinations
December 23, 2021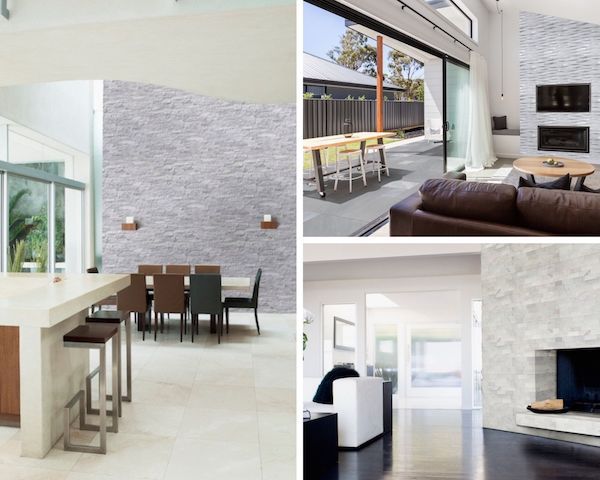 Have you ever fallen in love with a stacked stone ledger panel and thought how perfect it would look in your house — if only you could figure out matching flooring?
Now we have another product that has been traditionally used outdoors — the marble patio paver — in a refined collection of white, light gray, and dark gray colors known as Cosmic, because we think they're stellar!
Better yet, they coordinate perfectly with our Cosmic marble stacked stone ledger panels — which also match well with a variety of other flooring. So whether you choose one or the other, or choose a combination of both, the beauty of marble will make your home elegant and stylish.
Read on to find out more about our Cosmic marble products!
Cosmic Split-Face Marble
Stacked Stone Ledger Panels
Stacked stone panels used to be popular only for outdoor applications like home exteriors, a stone wall, or outdoor hearths, but have now come inside to create dramatic accent walls, fireplace surrounds, and more. Interior designers love them because they turn great rooms into spectacular rooms.
Cosmic White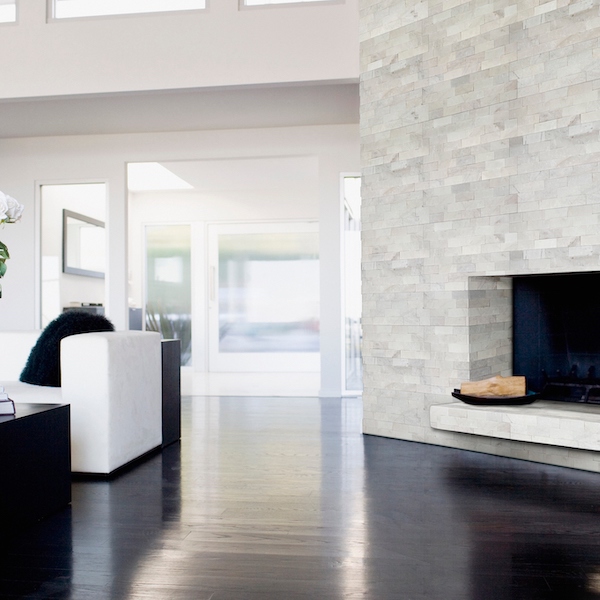 When it comes to elegant interior design, high contrast is right on-trend. When your fireplace surround or accent wall is Cosmic White split-face marble, contrasting decorative elements fall right into place, like glossy dark vinyl plank flooring. MSI's stacked stone veneer has matching corner pieces, so every edge will have a finished, professional look.
Cosmic Gray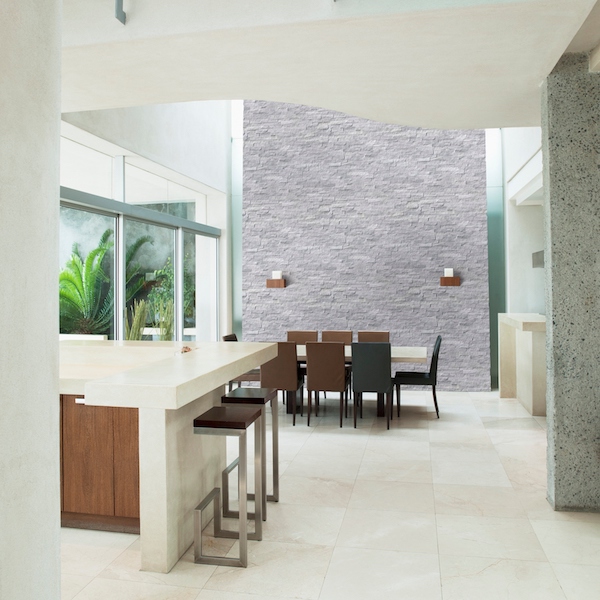 Your indoor or outdoor projects will shine with Cosmic Gray marble ledger panel. It features a soft gray hue along with a staggered, randomly arranged texture. The result is a dramatic natural stone accent wall turns a dining area into something special, or could create an elegant fire feature for your patio.
Cosmic Black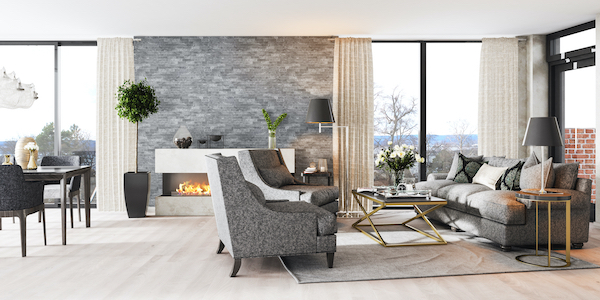 Split-faced Cosmic Black marble with gray variegation fits well with a variety of decorating styles. It also works well with other types of flooring. A dark, textured surface such as this helps to make any room feel cozy. Stacked stone panels continue to be extremely popular for fireplace surrounds, even non-traditional ones.
Cosmic 3D Wave
Stacked Stone Ledger Panels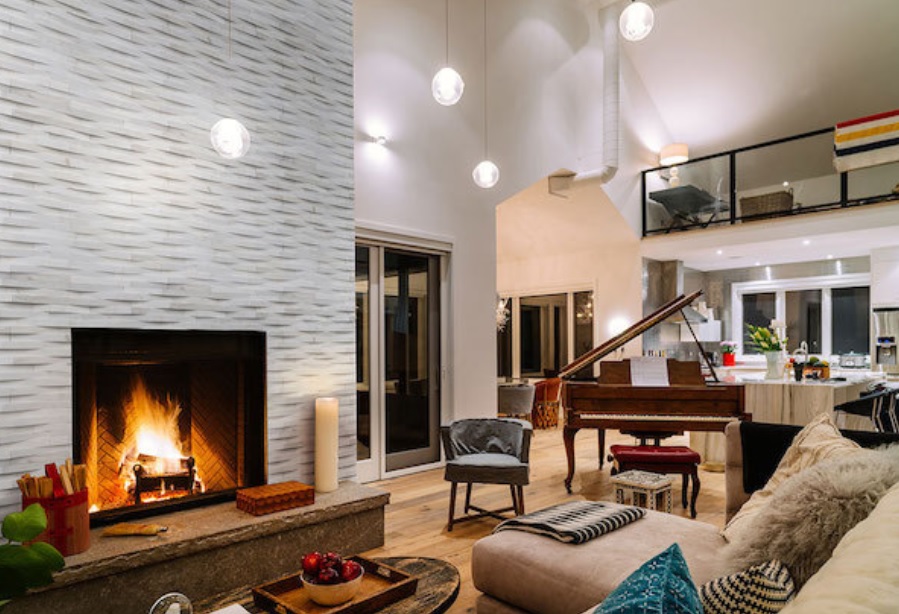 Cosmic 3D Wave stacked stone panels give our ledger panels a new, modern twist. With these, the marble surfaces are smooth and soft, but the edges are curved and arranged in a wavy basketweave pattern.
Cosmic White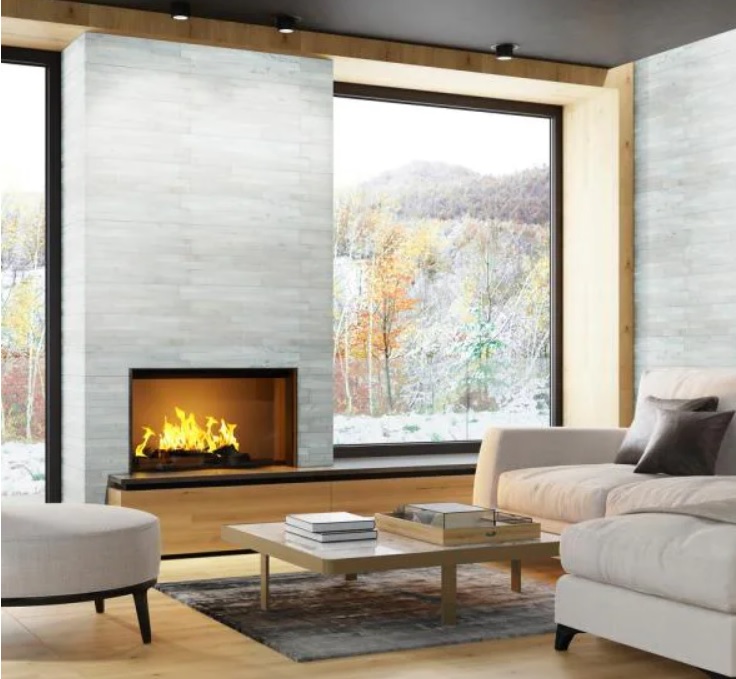 Featuring a soft white shade accented with subtle gold veins, Cosmic White 3D Wave ledger panels are an excellent way to incorporate real marble into a kitchen or bathroom design. If you love the look of all-white rooms but need to add character and interest, consider this option.
Cosmic Gray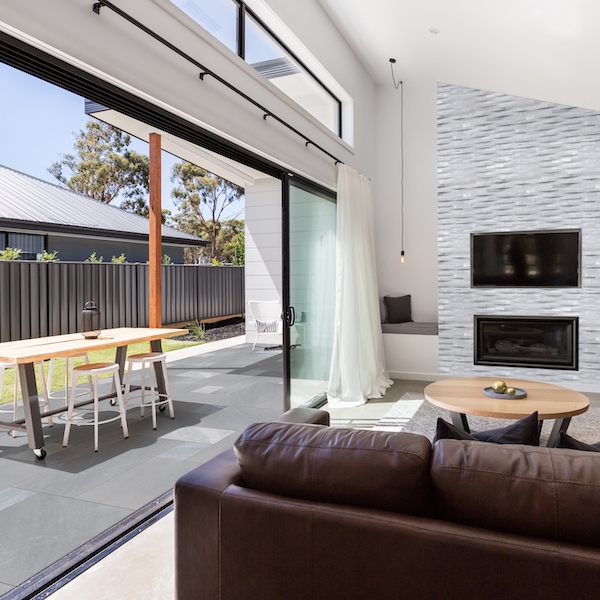 This Cosmic Gray 3D refined stacked-stone panel features varying shades of soft gray, and it fits well into contemporary, modern decorating styles. Whether used indoors or out, for a small area or an entire interior wall, the 3-D texture is a showstopper.
Cosmic Black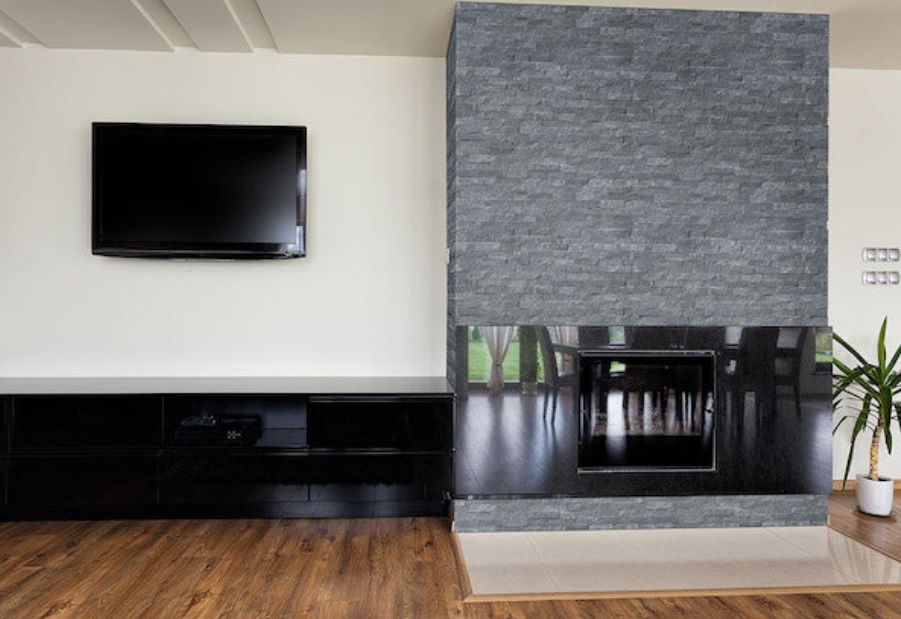 Drama may be a problem in your everyday life, but when it comes to your home decor, it's an unequivocal winner. Wavy Cosmic Black 3D panels, featuring dark gray marble with subtle, pale veins, can take your interior design to levels you've only dreamed about.
Cosmic Marble Patio Pavers
There are a lot of advantages to using pavers indoors as well as outdoors. For one thing, there's durability. Our pavers stand up to heavy foot traffic, kids, pets, furniture legs, and more. Doing away with carpets helps allergy sufferers and makes for quick cleanups. Of course, there's also the beauty of real marble.
Another advantage of Cosmic marble pavers is their Zero Slip technology. Whether the floor is perfectly dry or wet from spills or splashes, these pavers have exceptional slip resistance to keep everyone safe. Better yet, this slip-resistance does not wear away in time, but stays for the life of the pavers. That's what makes them so versatile — use them as outdoor patio tile, indoors in kitchens, bathrooms, laundry rooms, entryways, and more.
Better yet, this natural stone tile is available In all three colors — white, gray, and black —to coordinate perfectly with our Cosmic marble stacked stone ledger panels. So whether you match colors or mix them up, the beauty of marble will make your home elegant and stylish.
If this unique collection inspires you, try out MSI's Stacked Stone Visualizer . This handy tool allows you to view a variety of our popular stacked stone ledger panels in three different scenes, both indoor and outdoor. It can be challenging to imagine the big picture from just a small sample, but now we've made it easier for you.
Visit MSI's website for a full list of our stacked stone and paver collections, and be sure to contact us with any questions you may have about any of our products.