Current Obsessions: Quartz Countertops — The Kid-Friendly Surface That Looks Gorgeous!
April 03, 2017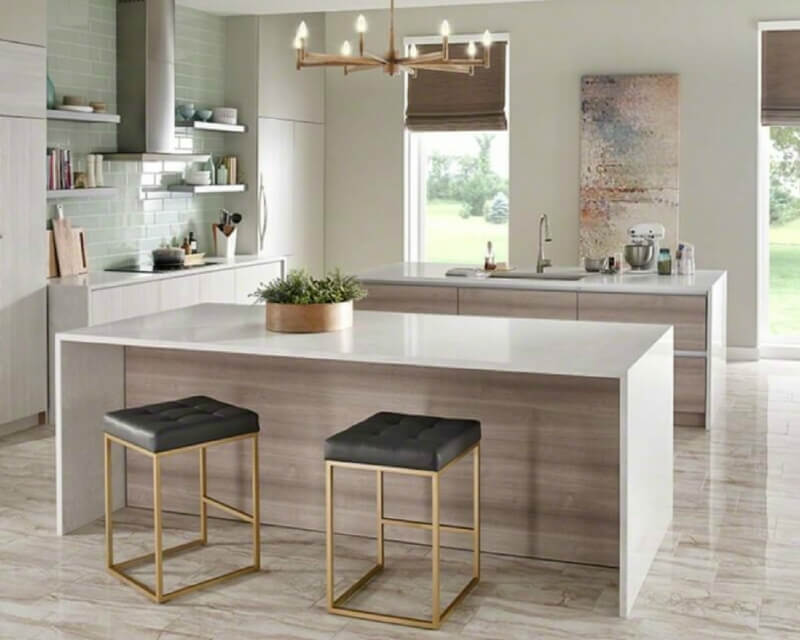 Life is filled with compromises, and that's even more evident when you have kids! Delicious steak and risotto menus morph into nuggets and apple slices, romantic candlelight dinners become night-lights around the house, and silk sheets get replaced with flannel. But there's one kid-proof material where parents won't have to compromise on style: quartz countertops.
With this versatile man-made surface, you can have your gorgeous kitchen or luxurious bathroom without having to worry about your kids messing it up. That's because quartz provides a high-glamour look and nearly life-long durability. Here are five reasons why quartz may well be the surface that perfectly suits the needs of your busy family.
#1. Non-Porous Surface
Q Premium Natural Quartz from MSI is a non-porous surface that is 99.99 percent solid. As the optimal combination between natural and manufactured materials, quartz provides superior function over many other types of countertops.
With kids, you don't have time to remember if you need to seal, polish, or recondition your surface again. And with modern quartz, you won't have to! Actually, sealing it can do more harm than good, because the sealers can't penetrate the material and stay on the surface. This in turn will start to wear and cause an inconsistent look in the polish.
#2. Easy to Clean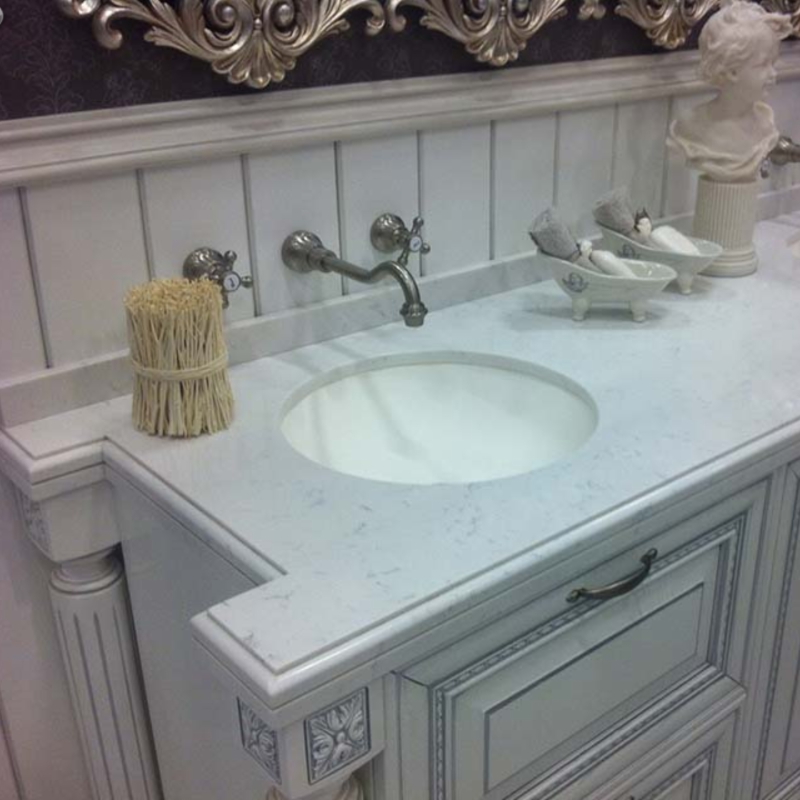 Featured: Cashmere Carrara Quartz
If you've got a household to run, it seems like there are a million things to clean on your to-do list. Why make your kitchen or bathroom countertop another space to worry about?
Quartz is impervious to bacteria and other microorganisms, and easily wipes clean for a hygienic surface you can trust. Simply grab a sponge or dishcloth and some warm water to wipe down your quartz slab. A bit of dish soap or even gentle liquid cleanser like Mr. Clean or Simple Green will help you tackle even stubborn messes.
#3. Resists Just About Anything
While you may tiptoe around, gently placing items on a new countertop, your kids probably won't. You won't have to fret over every bang and uh-oh moment, because quartz is naturally scratch-resistant, as well as water- and chip-resistant.
A dark color like black quartz might hide messes better, but even a pristine white quartz counter won't get stained by coffee, tea, fruit juice, or food coloring. Bring on the messes and brew or bake to your heart's content!
#4. Lifetime Warranty
If you're on a budget, you want to choose a countertop surface that will last. Not only is quartz more durable than many other materials, but MSI also offers its customers a limited lifetime residential warranty. This assurance promises that your countertop will look new for years to come.
#5. Natural Stone Looks Available
MSI's Q Premium Natural Quartz features more than 55 styles in a wide range of on-trend color options. You can choose anything from solids to sparkles, or even natural stone looks, including very realistic, patented fabrications convincing looking luxurious marble. With Q, you can have the countertops you've always dreamed of, but without the maintenance madness. White marble-look quartz that will last a lifetime without requiring much maintenance? Yes, please!
Quartz countertops are perfect for parents who want a kid-friendly surface with grown-up style! It offers so many benefits for the busy and sometimes messy lifestyles of families. If you feel like quartz is the answer to your countertop prayers, then check out this video to learn more about MSI's Q Premium Natural Quartz, or contact your local MSI showroom.
You May Also be Interested in these Quartz Countertop Topics:
Quartz Countertops That Are Kosher Certified
Comparing Granite and Quartz Countertops
Quartz Countertops Are the Professional Home Chef Must Have
Celebrate the Luxurious Side of Quartz Countertops