Extraordinary Backsplashes With Metal Tile
January 08, 2018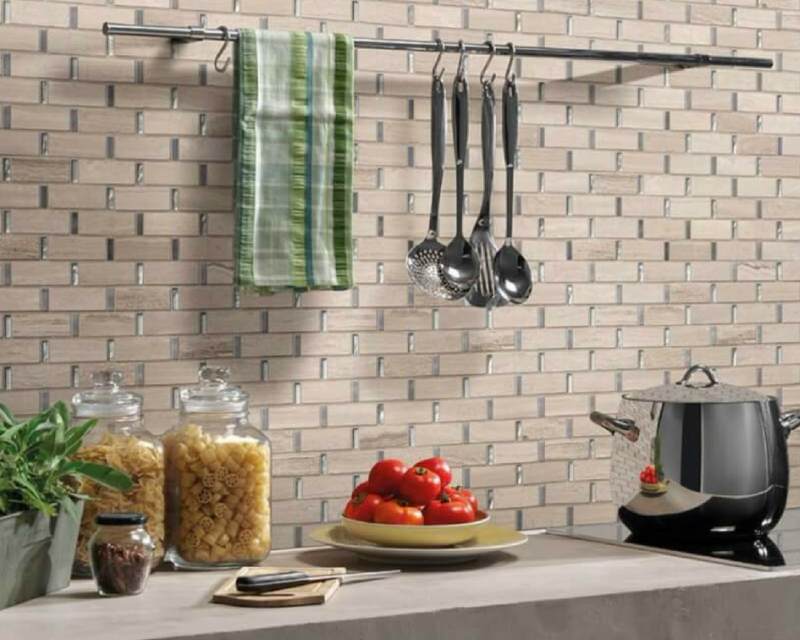 Mosaic tile backsplashes have long been embraced for their ability to add personality and character to the kitchen or bath. It's time to take them to the next level now — and metal tile may be just what you're looking for. Combining metal with glass and stone to create a mosaic mashup gives our famous mesh-backed tile sheets a multifaceted beauty, and leads to amazing backsplash ideas!
Metal tile is an obvious choice for modern looks, but don't stop there. Our metal-inclusive mosaics can be just at home in a traditional, rustic, or even cottage style. Check out the looks shared in this article and see what we mean.
Keshi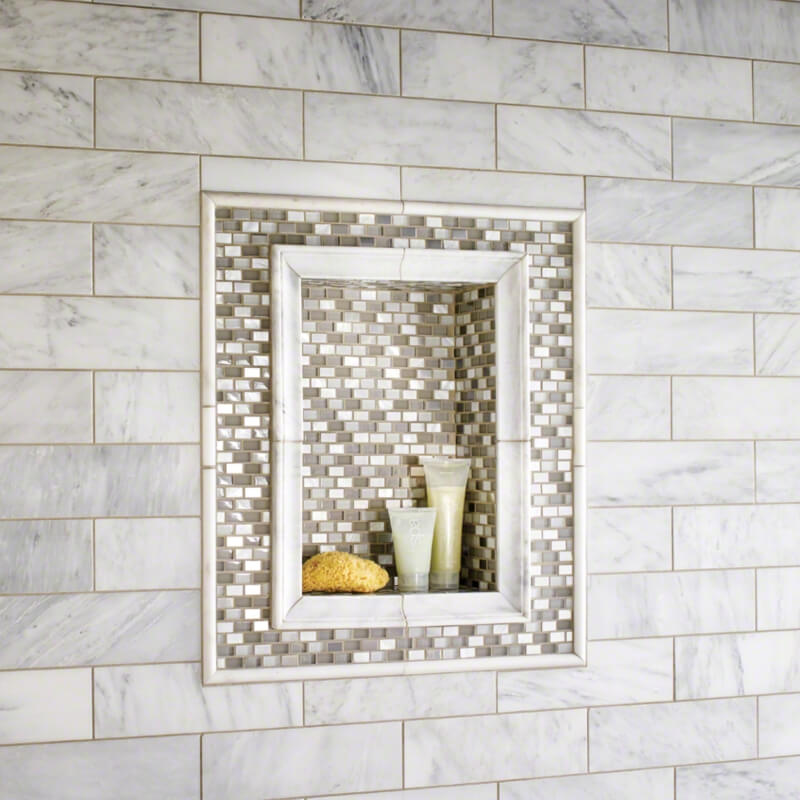 Featured: Keshi Blend Mini Brick 8mm
Keshi Blend Mini Brick 8mm combines the glimmer of crystal glass and the shimmer of metal tile, alongside glass tiles with the iridescent glow of mother of pearl. It's shown here as a fabulous inset next to classic marble, and it's versatile enough to fit just about anywhere, including your bathroom or kitchen backsplash. Use it on its own, or in combination with other types of tile; the neutral shades of gray are easy to coordinate.
Stella Interlocking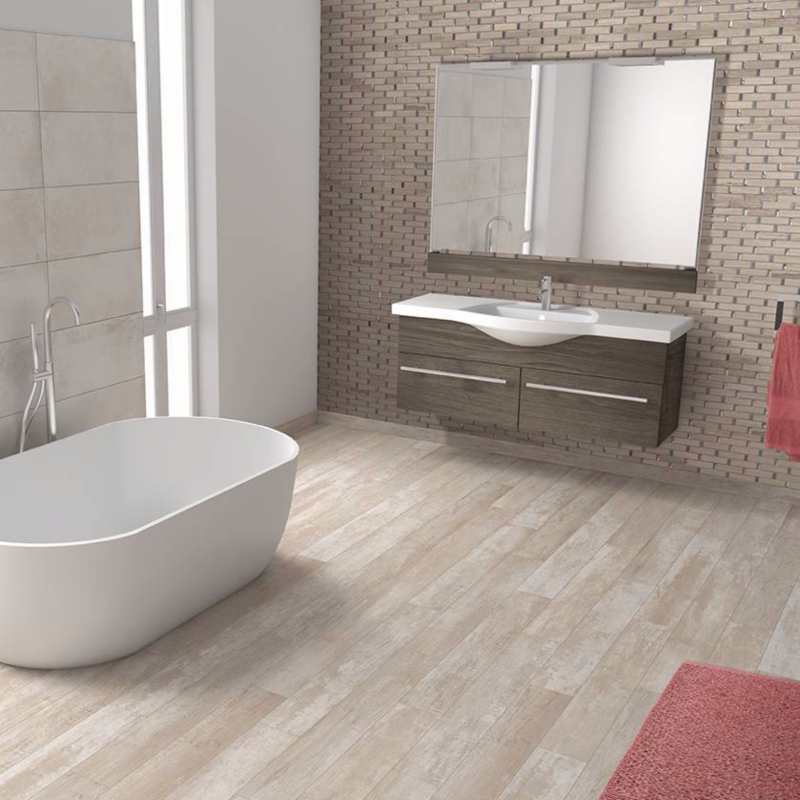 Featured: Stella Interlocking Pattern 8mm
Why settle for a bland brick mosaic when you can dress it up and make it unique? Stella Interlocking Pattern 8mm combines beautifully veined natural stone, laid in a brick pattern, with petite metal and glass accent tiles. The brick pattern is comfortable and familiar, so you can easily complement your backsplash tile with other tiles with patterns of their own without going overboard.
Paradise Bay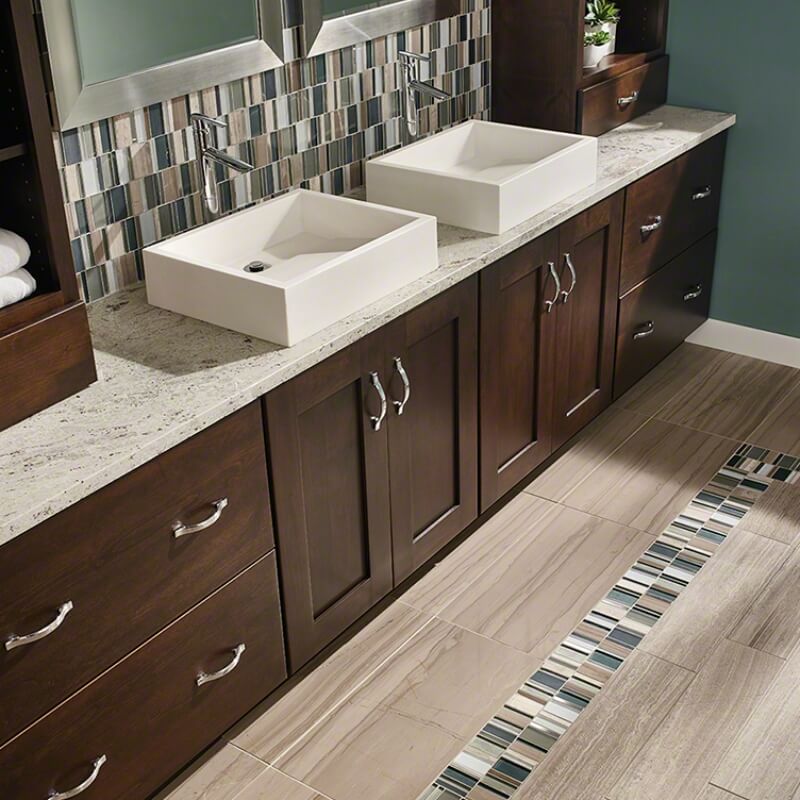 Featured: Paradise Bay Blend Pattern 8mm
Randomly arranged narrow strips of glass, natural stone and brushed metal create Paradise Bay Blend Pattern 8mm, a mosaic designed to bring lively color to your interior décor. It's a bold combo, and although it's brilliant on its own, we also suggest using it to add an accent strip or border alongside complementary surface options such as marble or wood-look porcelain.
Madison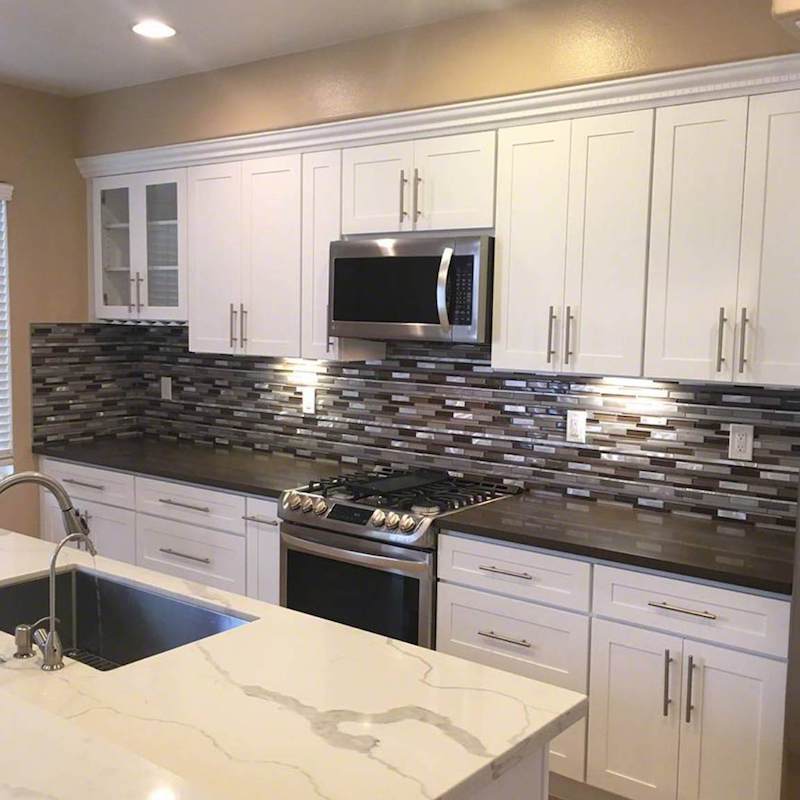 Featured: Madison Avenue Interlocking Pattern 8mm
Under-cabinet lights add both beauty and utility to the kitchen, especially when they highlight a sparkling mosaic blend such as Madison Avenue Interlocking Pattern 8mm. This pre-assembled mosaic features narrow strips of glass and brushed-finished metal tile in a range of neutral shades, in rows of different widths. This linear pattern looks great when used horizontally in a kitchen backsplash, but you could just as easily flip it to vertical.
Crystal Cove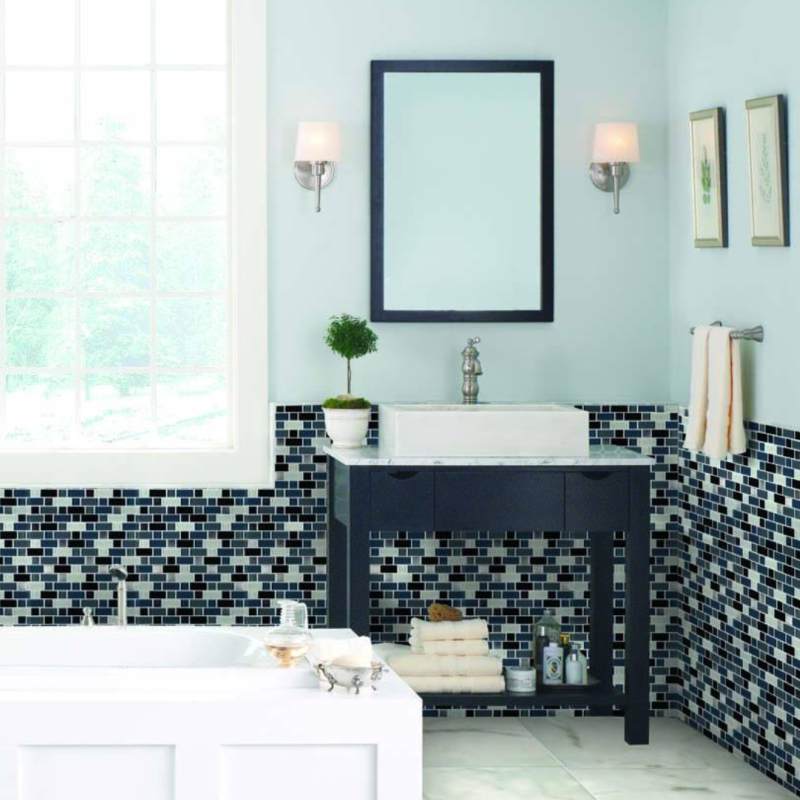 Featured: Crystal Cove Blend Interlocking Pattern 8mm
With a bold range of colors including crystal white, brushed metallic gray, and mid-tone and dark gray, Crystal Cove Blend Interlocking Pattern 8mm is guaranteed to make a big impact wherever it's installed. This blend is well suited for kitchen backsplash tile because of its water resistance and easy maintenance, but you'll also love it as an accent wall.
If you've been looking for a way to add punch to your décor, choose a tile mosaic — especially a mosaic that incorporates metal. After all, we at MSI know how hard it is to choose just one type of material, whether it's stone, glass, or shimmering metallic, and now you don't have to. Explore our site and see some of the amazing mosaic tiles we have in stock.
READ MORE ABOUT MSI BACKSPLASH TILE
Does Backsplash Tile Really Protect The Wall?
Easy Ways To Make Your Backsplash Tile And Countertop Match
Experts Weigh-In – Is A Subway Tile Backsplash Too Traditional?