5 Granite Colors For An Elegant, Nature-Inspired Fireplace
November 24, 2017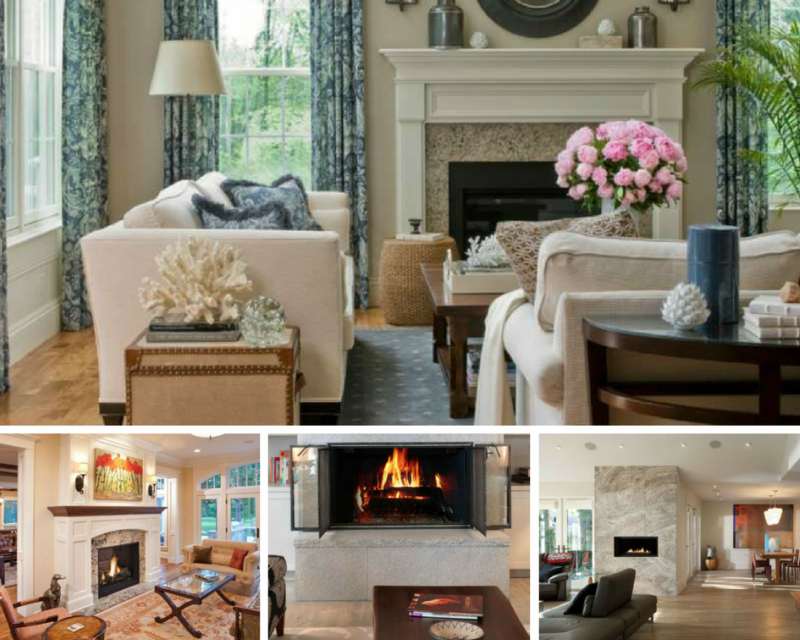 Man has tried to tame fire, containing it in fireplaces that become focal points of bedrooms and living rooms, and patios and open-air pavilions. But even when confined within human habitat, what could be wilder and more nature-inspired than fire?
MSI offers five, nature-hued granite colors that provide stunning backgrounds for leaping flames of red and orange. These granites range from subtle grays with a contemporary feel, to granite with a luxurious mix of browns and creams that work wonderfully with wood floors, mantels, or paneling. We think you'll agree that nothing warms up cold nights like a blazing fireplace; and nothing displays your hearth fire like these five granites.
Copenhagen Granite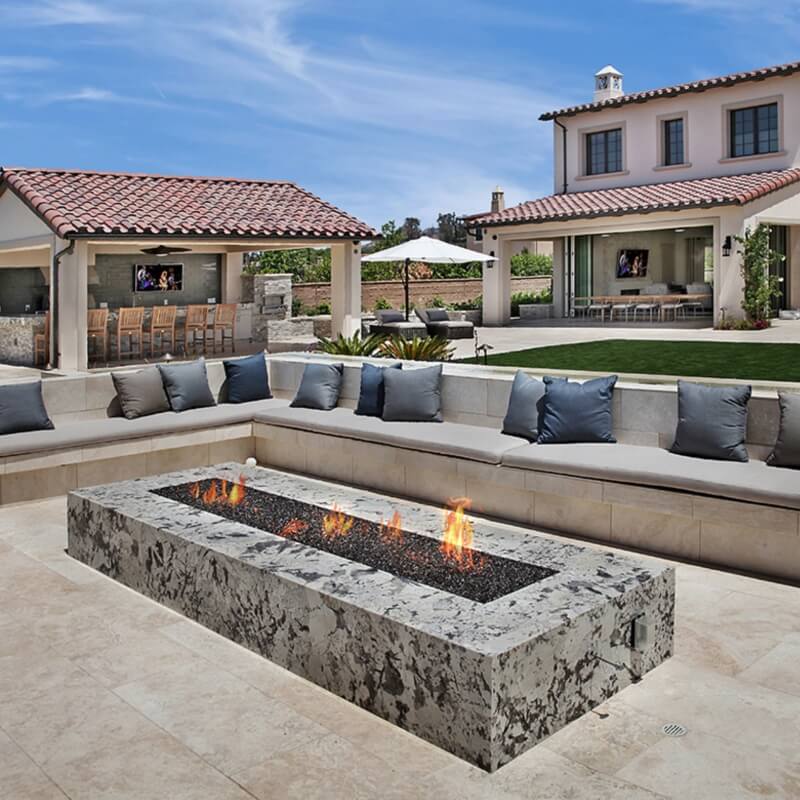 Featured: Copenhagen Granite
This handsome granite features gray and gold veins, along with touches of deep Bordeaux and black on a soft white background. The colors mix well with dark pebbles in gas fireplaces and contrast dramatically with orange and yellow blazes. Plus, the neutrals in Copenhagen Granite blend beautifully with the Great Outdoors, especially on a sunny day with deep blue skies and wisps of white clouds.
White Alpha Granite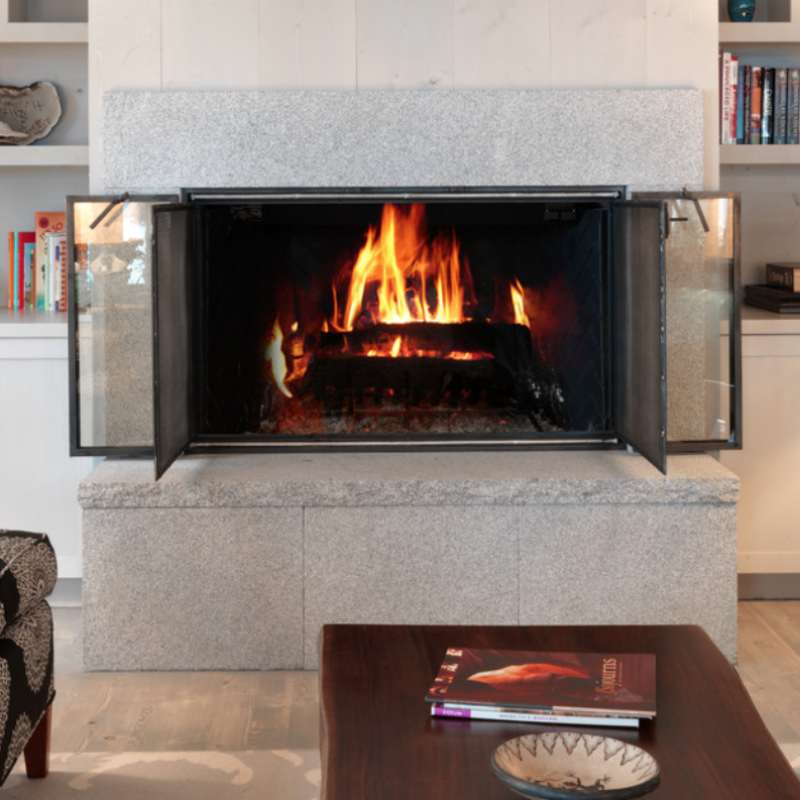 Create this look with MSI's White Alpha Granite (Photo Credit: Houzz)
It's called White Alpha Granite, but this subtle granite reads gray, thanks to the light and dark gray specks that dot the versatile stone. White Alpha granite plays well with both traditional and contemporary designs, making it an ideal surround for a fireplace that severs as a family room centerpiece. The granite blends softly on light-colored walls, or pops against backgrounds of darker hues.
Golden Brazil Granite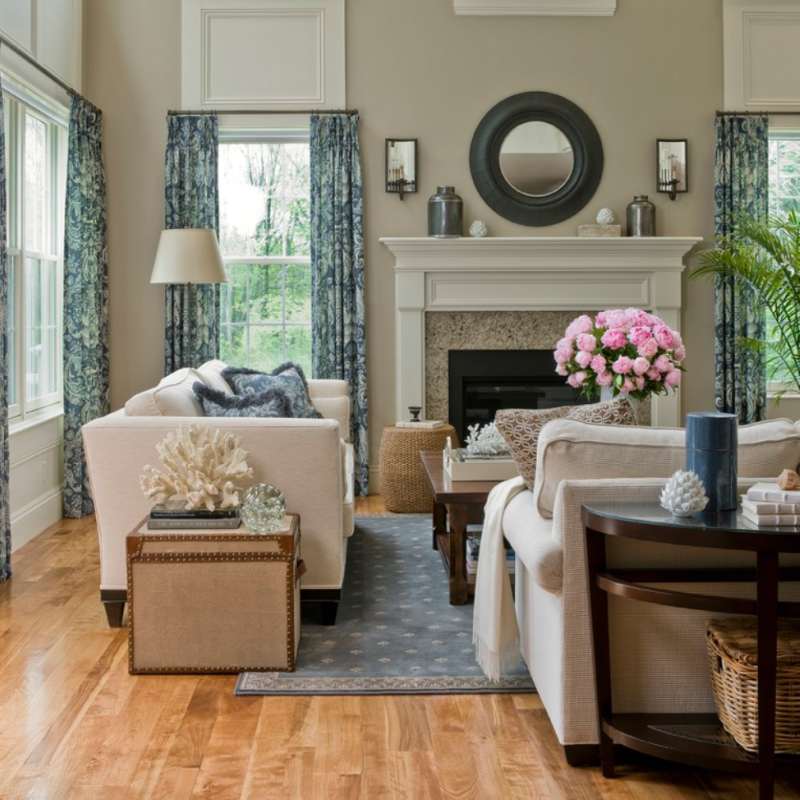 Recreate this look with MSI's Golden Brazil Granite (Photo Credit: Houzz)
Golden Brazil Granite is a bold, luscious stone with stipples of white, jet, and flax against a golden almond base. The colors contained in this Brazil import seem to dance throughout the stone and complement fireplace surrounds beneath white or other neutral-colored mantles.
Venice Cream Granite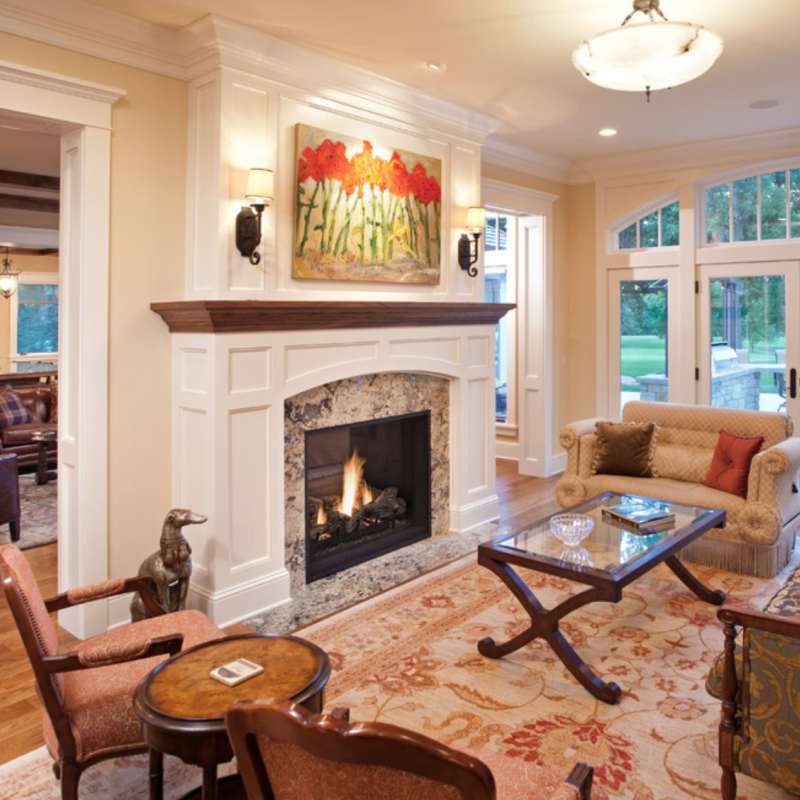 Get this look with MSI's Venice Cream Granite (Photo Credit: Houzz)
Venice Cream Granite is a dreamy mix of cream, brown, and black specks against a warm white background. The browns blend beautifully with hardwood floors or dark-stained mantels in rustic or traditional rooms. The whites within the stone complement light-colored trim and moulding in formal living rooms and libraries.
White Supreme Granite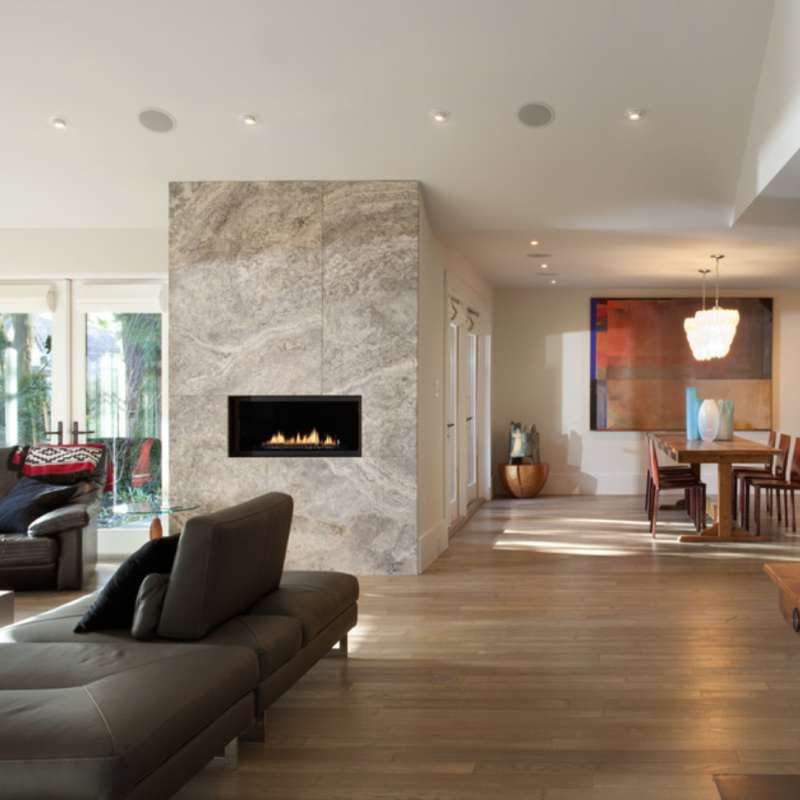 Create this look with MSI's White Supreme Granite (Photo Credit: Houzz)
Finally, White Supreme Granite combines swirling gray and white veins in a slab that easily makes any fireplace the star of the room. Its subtle colors stand out against dark-colored walls in rustic rooms, or infuse formal, white rooms with class.
Whether you want a room with a warm, traditional fireplace or a cool, contemporary look, MSI's many granite selections are sure to give you the look you desire.
READ MORE ABOUT GRANITE COUNTERTOPS
Granite – Number One Choice for Outdoor Countertops
5 Fabulous Prefabricated Granite Countertops