Current Obsessions: Without A Doubt, Quartz Is The Best Natural Stone Alternative
April 12, 2018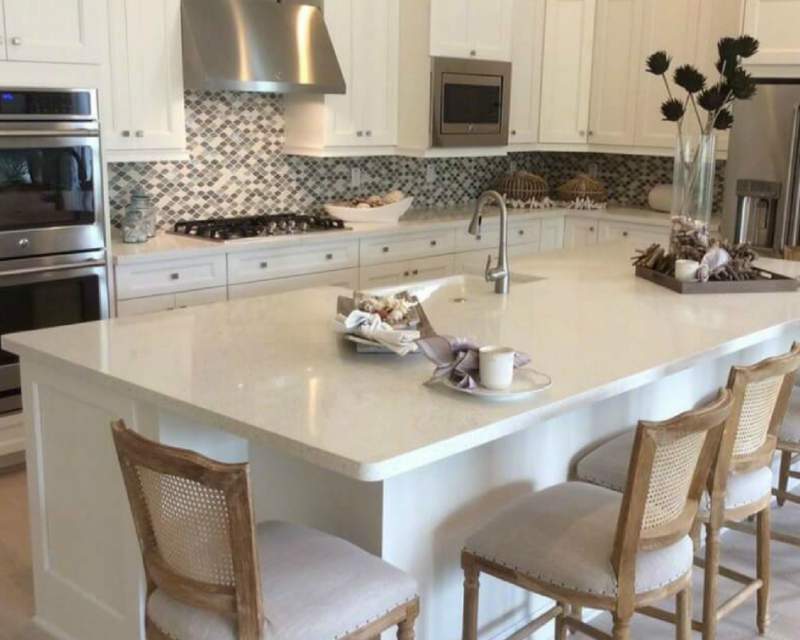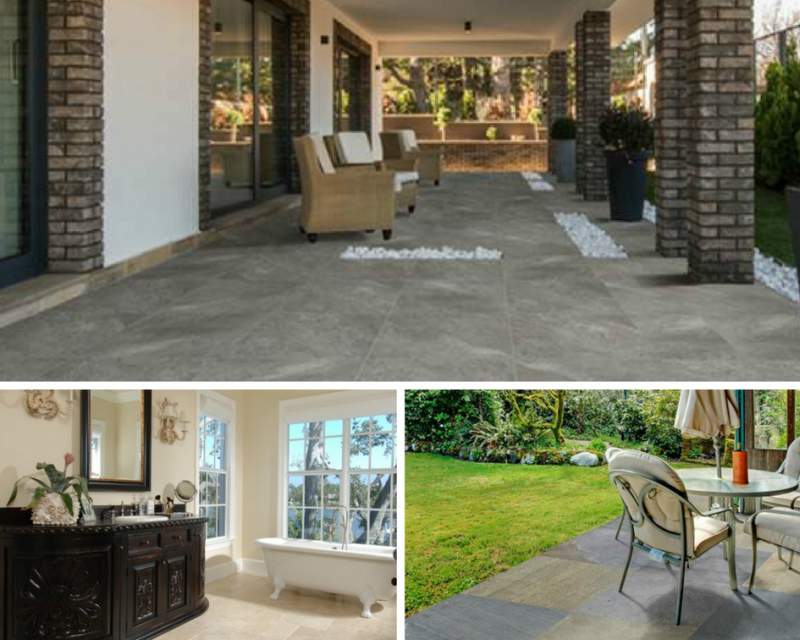 If you are looking for a natural stone countertop alternative, either because of cost or maintenance, rest assured that quartz counters are a wonderful, quality choice. Unlike laminate countertops, modern quartz countertops both look and feel like natural stone. That's because they are engineered from natural stone to exacting standards, criteria that allows for the crafting of quartz that looks like marble, granite, or other natural stones.
If the kitchen is the heart of the home, then the kitchen countertop is the workhorse. But don't get the wrong idea about functionality vs. good looks—after all, workhorses can be gorgeous, too. Powerful and majestic Clydesdales come to mind!
Great workhorses share many of the same characteristics of a great countertop–they are hardworking, can withstand whatever is thrown at them, require little maintenance, and are beautiful. And among stylish and durable kitchen surfaces, quartz countertops are king.
Pebble Rock Quartz
Modern kitchens often incorporate multiple easy-care surfaces, including porcelain or ceramic tile floors and mosaic backsplashes. Kitchens designed for entertaining benefit from these types of materials that require very little maintenance. And the perfect complement? Quartz countertops that resist scratches, chips and stains, and that never need sealing, polishing or reconditioning are the perfect workhorse for busy kitchens.
In this charming kitchen, the sweeping neutral tones of our Pebble Rock Quartz provides an elegant canvas for other elements to shine. White kitchens are always in vogue, and here, the white cabinetry is perfectly at home set against warm, earthy tones.
Cashmere Oro Quartz
A dream kitchen like this, with an astonishing four wall ovens, is obviously a hardworking space. It needs a workhorse countertop that can handle the demands of cooking, baking, and entertaining, all while retaining its beauty and adding value to the home. Our Cashmere Oro Quartz has subtle inflections that lend character to this gorgeous white kitchen, which is designed with organization and baking in mind.
From the walk-in pantry to the shelved custom nook, every detail has been considered. And the expansive island with its white quartz countertop can be depended on to stand up to the rigors of an active kitchen. Remember that challenges will arise during any kitchen remodel, and when you are creating a space that is designed for specific tasks, it is wise to avoid these kitchen remodeling problems and take into consideration factors such as storage, lighting and work flow. This carefully kitchen planned kitchen hits all the right notes.
Lagos Azul Quartz
Not all neutrals are light in tone. In this kitchen, our Lagos Azul Quartz counter is set against lighter cabinetry and a spree of color in the backsplash, unifying this contemporary kitchen. Modern quartz does this perfectly; the low variation of the slabs make it the perfect grounding element against a variety of patterns and mosaic tiles.
Placed right next to the range, quartz is the perfect material–spills and spatters of chili con carne are a breeze to wipe up, leaving your countertops beautiful for decades. Quartz countertop colors range from white to black, and everything in between; the wide range of styles and patterns allow them to complement virtually every design style.
Blanca Statuarietto Quartz
On this gorgeous and expansive island, our Blanca Statuarietto Quartz, with its soft white background and hints of gold and brown veins, complements the contemporary design of this kitchen. Large islands are often the go-to spot for craft making, cookie baking, homework and school projects, as well as entertaining. Spilt red wine or orange juice won't etch this beautiful white quartz countertop; just a quick wipe down will make it look new again.
Pelican White Quartz
While solid or low variation slabs of quartz have their place, sometimes a design just screams for a natural stone-look countertop. And now, modern design and manufacturing technology allows for quartz that looks like marble. A perfect example is our Pelican White Quartz, which perfectly mimics natural marble with its swirling soft gray and white tones.
But unlike real marble, quartz is low maintenance and doesn't require special care or ongoing maintenance. In this classic white kitchen, the hardwood floors provide the warming element, while the countertop, furniture and accessories stay tone-on-tone in white and gray hues. The end result is both chic and comforting.
Quartz is often a somewhat less expensive option than natural stone for countertops, but it still creates a high-end look and feel. Quartz counters are durable, easy to clean, and require virtually no maintenance. Plus, quartz countertop colors and patterns span the rainbow.
To achieve the look of fine Italian marble—without the upkeep and care—white quartz countertops crafted to look like natural marble are a beautiful and functional alternative for busy kitchens.
To explore even more quartz looks, check out MSI's Premium Natural Quartz offerings, and be inspired to design your own dream kitchen!